Happy APRIL! Hopefully this means warmer weather is on the way. ;)
Sometimes it's easy to get overwhelmed when living in a fixer upper. We look around and realize how much work still needs to be done on updating our home while still trying to fit in everyday chores like laundry, washing dishes, mopping the floor, cleaning windows, and scrubbing the toilet. Oh and then there are things like working and raising a toddler. It's a lot! With this being said, if you feel like there is an aspect of decorating that you can't do on your own, for example, painting, knowing that you can always use services similar to ones Gresham house painter Lenny Martin has to offer. At least this way, you'll get the job done professionally.
But when I actually stop and think about how much work we have put into our fixer-upper and how much of a transformation this home has undergone, I'm amazed. To maintain this lovely transformation, it would be a good idea to consider professional carpet cleaning laguna beach services or similar to keep the house looking presteen.
On Thursday I mentioned that I was starting a little mini three-part series with a couple of fun, DIY all-natural product recipes (the first of which was an amazing coconut oil + lemon sugar scrub – you can find it [here]). I thought it would be fun to start another little series called "Then and Now" to show you just how far we've come.
Today I'm starting with our living room because it's the first room you walk into when you come in our home. It wasn't the very first room we worked on after we moved in, but it was one of the first. Keep in mind that this room isn't done – but this is how it looks right now.
So first, here's how the living room looked on the real estate listing: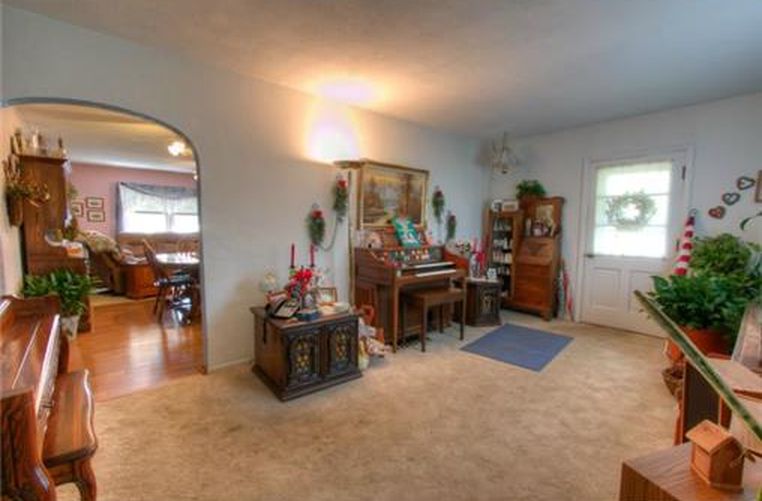 And here it is now: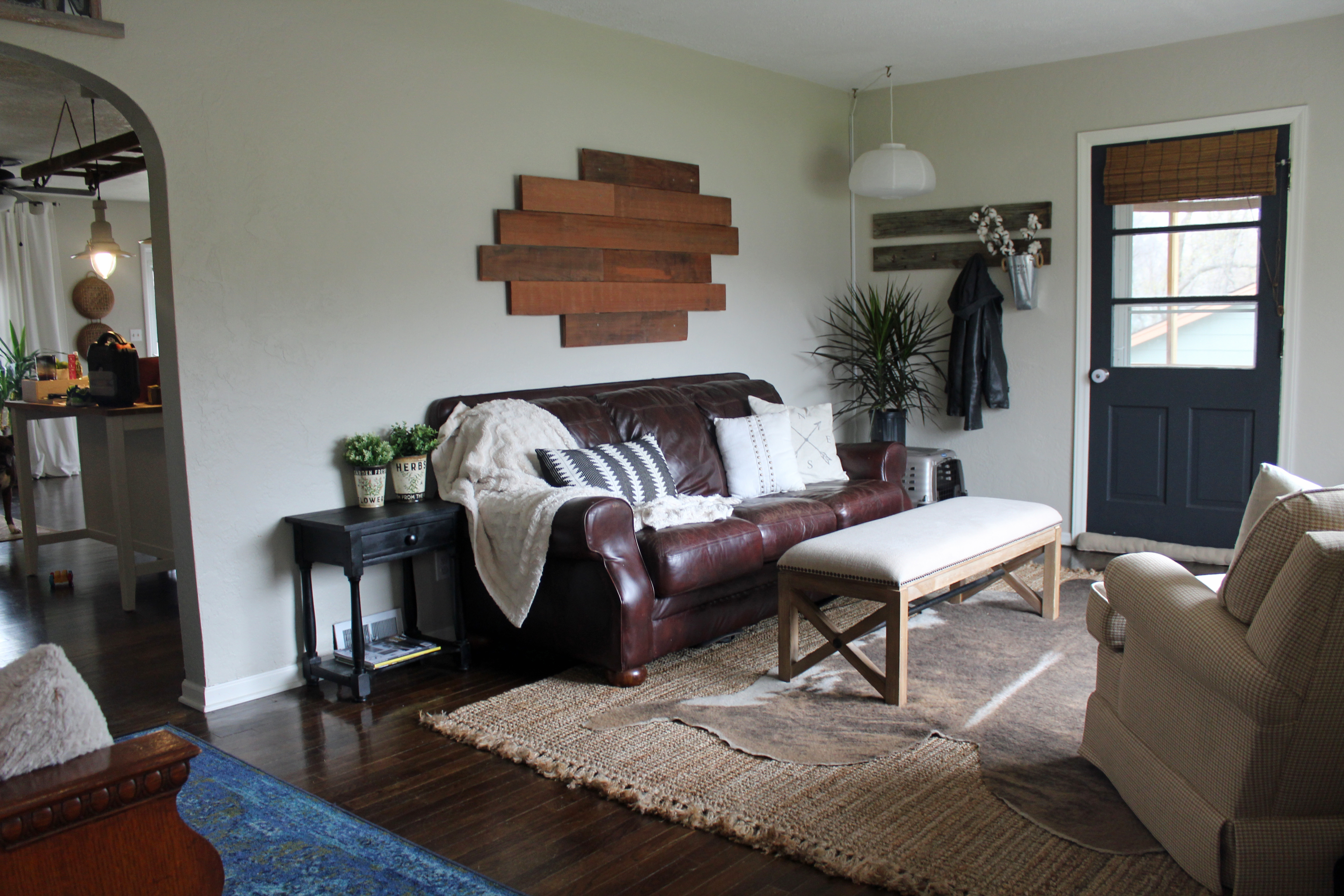 One more view – then: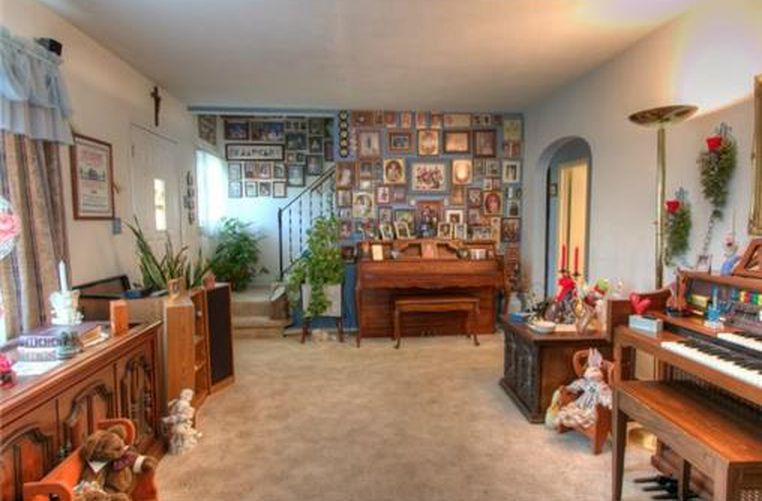 Now: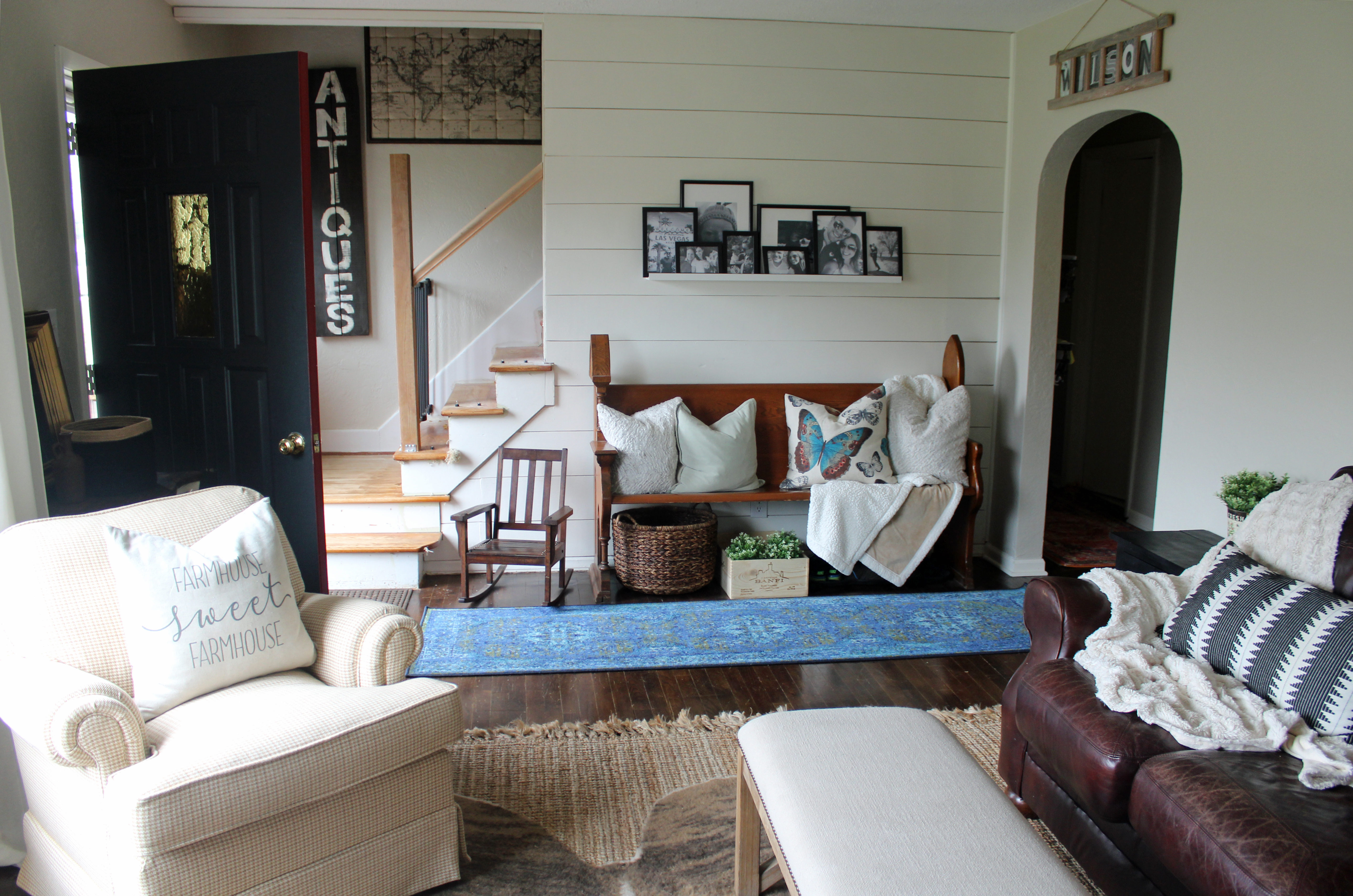 How we got here:
Pretty big transformation, right? I really considered putting off this post a little longer because the living room isn't "finished." But let's be real…even if we lived in a brand new house, I don't think I'll ever feel like a room is "finished" just because I like to mix things up and change things around so much. We've spent a lot of time choosing all of the items here and we did our research. I want the items in this room to last me forever. We opted for a bonded leather sofa over a fabric one as it'll last longer and it's easier to keep clean. The furniture we have is treated oak wood so that's sure to last us a very long time too. The plank thing on the wall above our couch needs to go – we built it around Christmastime to hang a wreath on, and I just haven't come up with the "perfect" thing to hang there instead of just yet. And the stairs and stair railing aren't done yet, either. But…I wanted to be real and show you what our home looks like NOW – it's certainly not perfect and we have a lot more work to do, but the changes we've made this far are pretty awesome I think.
I hope you'll check out some of my other posts while you're here, too!
See my DIY projects and inspiration [here]
Check out a home tour [here]
Check out some fashion posts [here]
I hope you enjoyed this Then and now: our living room blog post!