Are you guys getting sick of my antique church pew yet? I feel like I'm redecorating it all of the time, but I've decided it's my favorite thing to mix up in the whole house. I thought I might feel the same about our bookshelves (see those [here]) and while I do enjoy changing those up, I tend to just add a few things here and there and mix things around a bit. I finally got the shelves styled how I love them, and they've stayed that way for quite a while.
You can read the history behind our church pew and more about how it came to live in our home [here] and check out how I styled in earlier this Spring [here].
I hope you'll check out some of my other posts while you're here, too!
See my DIY projects and inspiration [here]
Check out a home tour [here]
Check out some fashion posts [here]
If you follow me on Instagram, you've probably seen the blue runner that I just added to our home's entryway.
A couple weeks ago my dad called me and told me he was at a store and they were having an "awesome rug sale." He said rugs were like $5-$15. I figured they were small bath rugs or something, but he kept going on about how I should see all of the rugs they had. Of course my phone wasn't getting pictures that day, so I decided to just drive the 25 minutes and check it out for myself. Long story short…I walked out with 5 new rugs that day, and none of them were over $20. The runner was $15!!
I had a specific place in mind for 4 of the rugs but not this blue runner. I just knew I loved it and decided I'd find a place to put it. Our entryway hardwood floors are really scratched up from traffic, dogs, etc. and I've been wanting some kind of runner to protect it from further damage. The blue runner seemed like a great choice, and I love the way it adds a pop of blue to our otherwise neutral living room.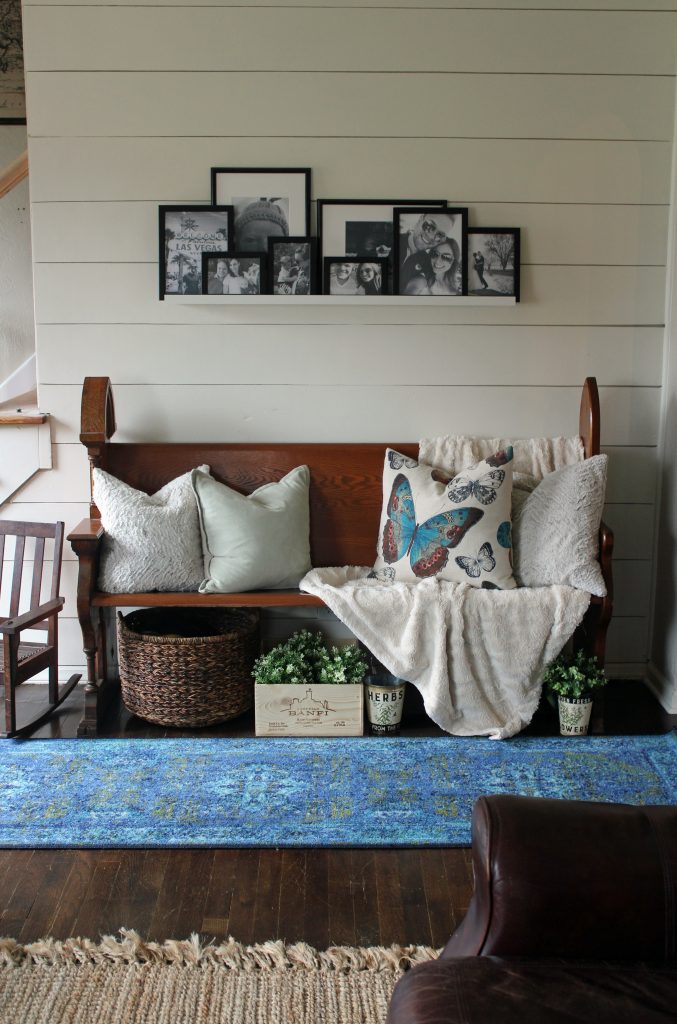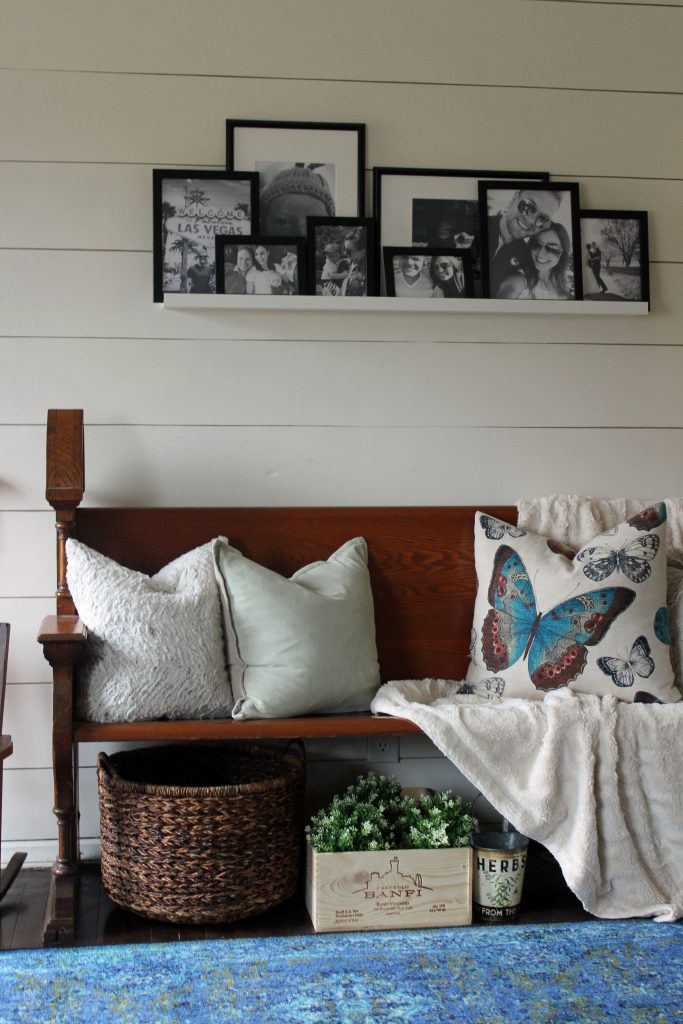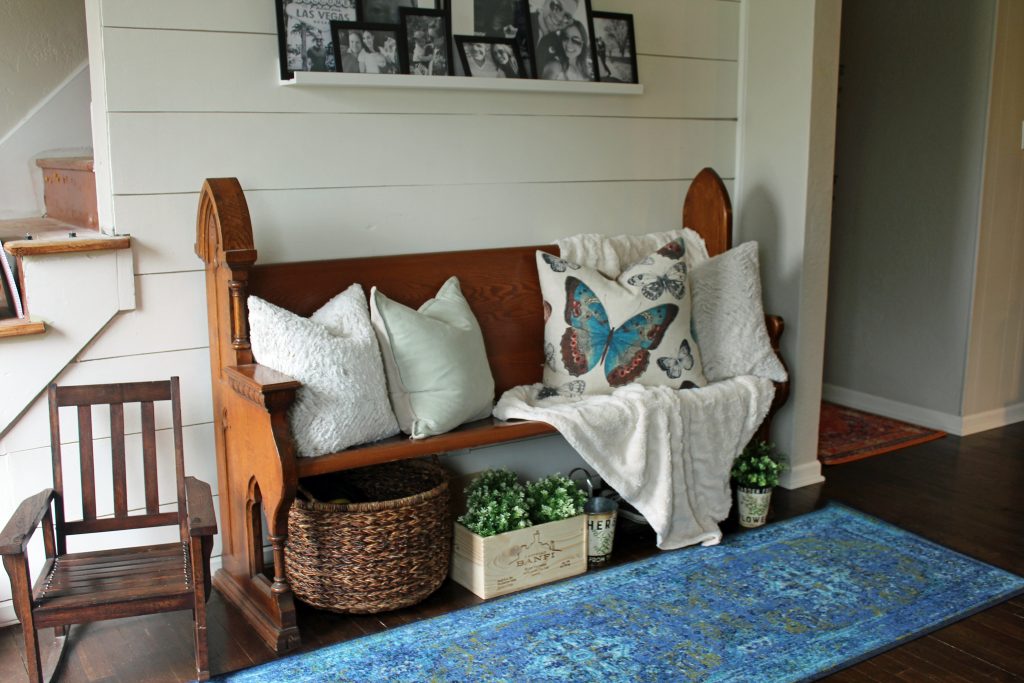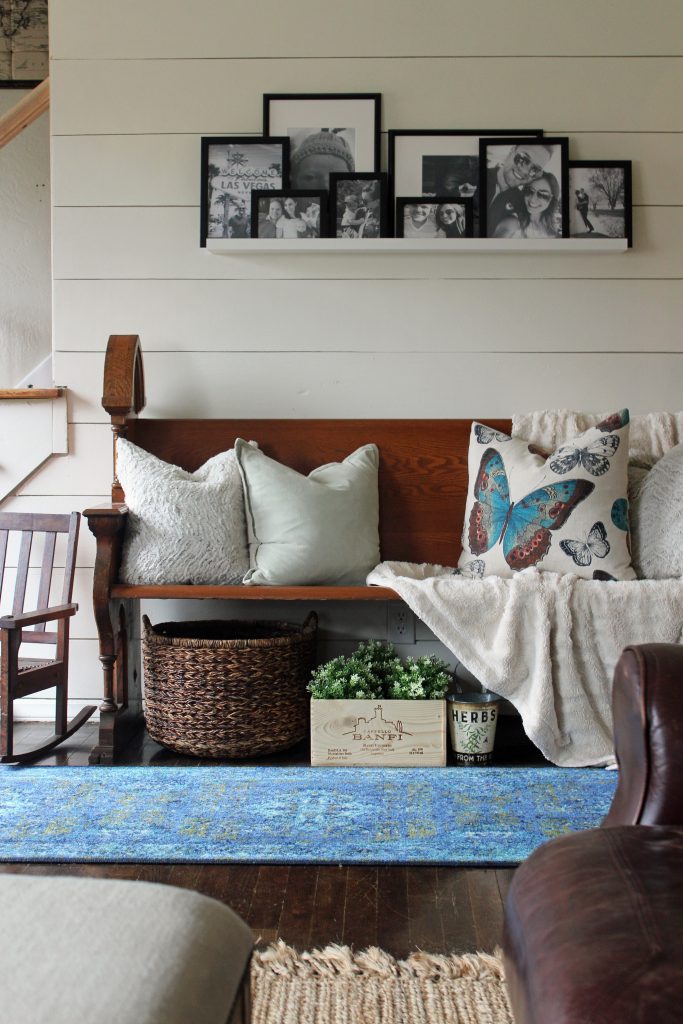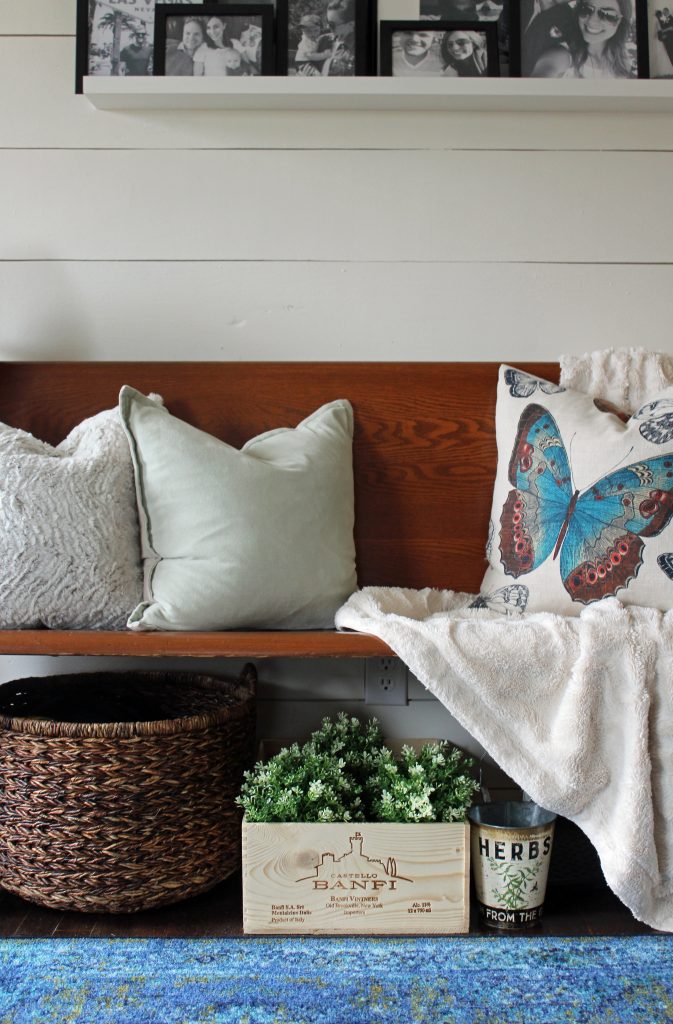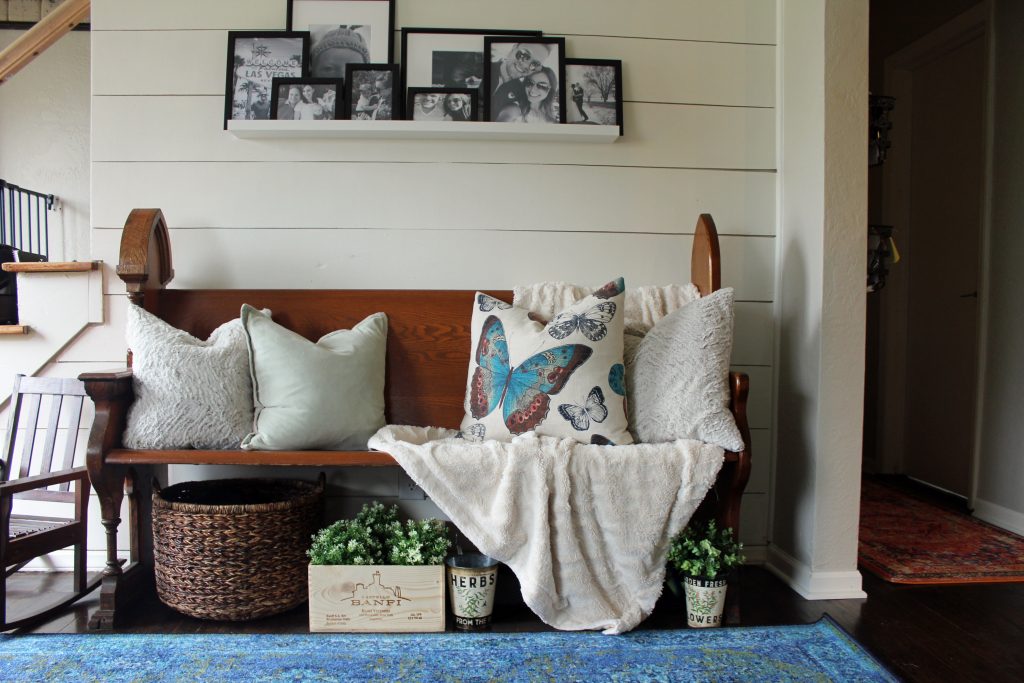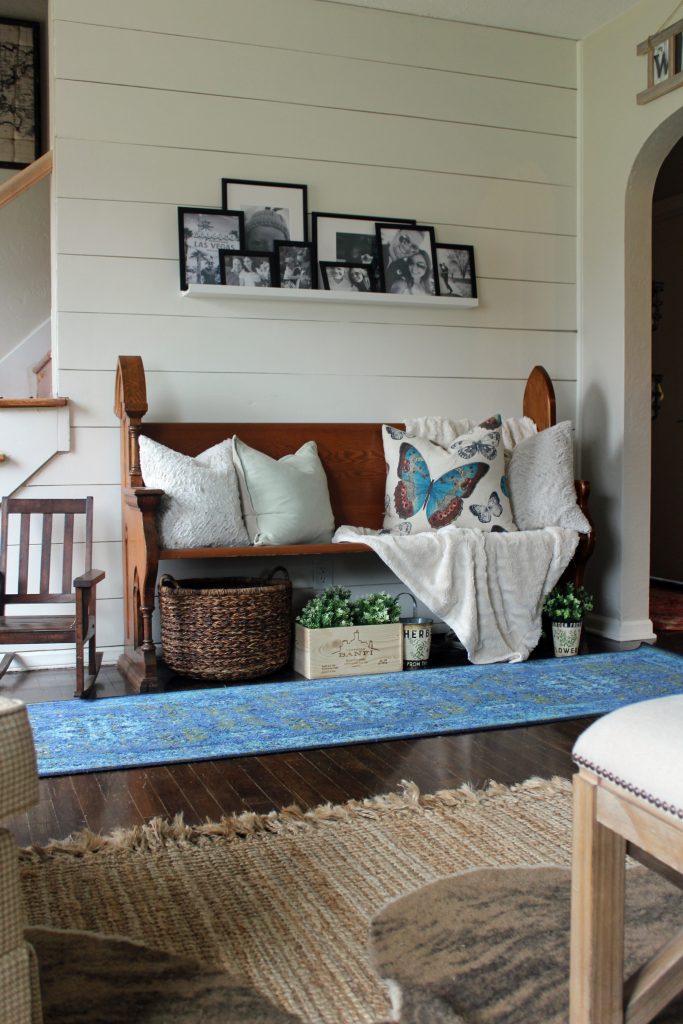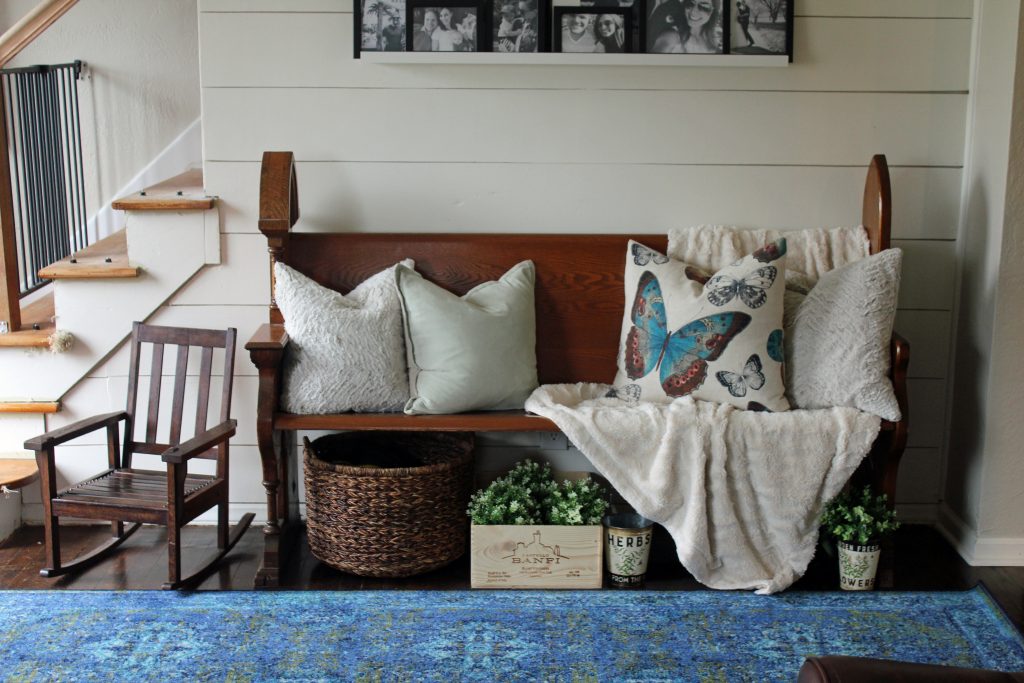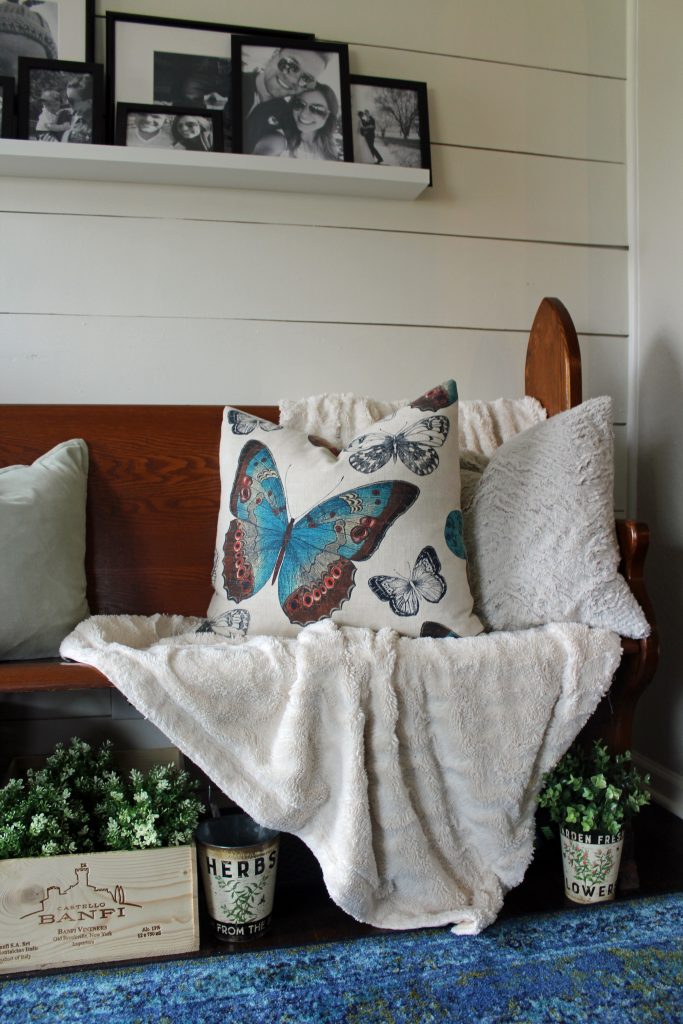 Don't forget that you can sign up to receive my emails – I send one out every time I publish a new post, so you'll never miss out on anything that's happening on Shady Lane! There's a sign up form at the very top of the page. Let me know if you need any help!
You might like to read these posts next:
Early Spring Styled Church Pew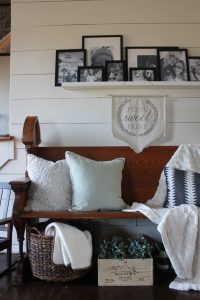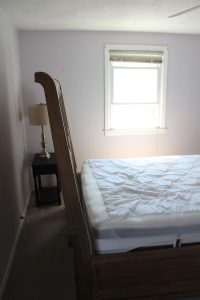 Easter Basket Gift Ideas for Toddlers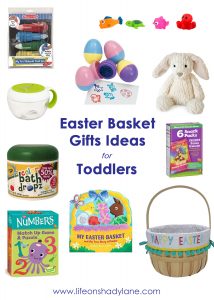 I hope you enjoyed this A pop of blue in the entryway blog post!