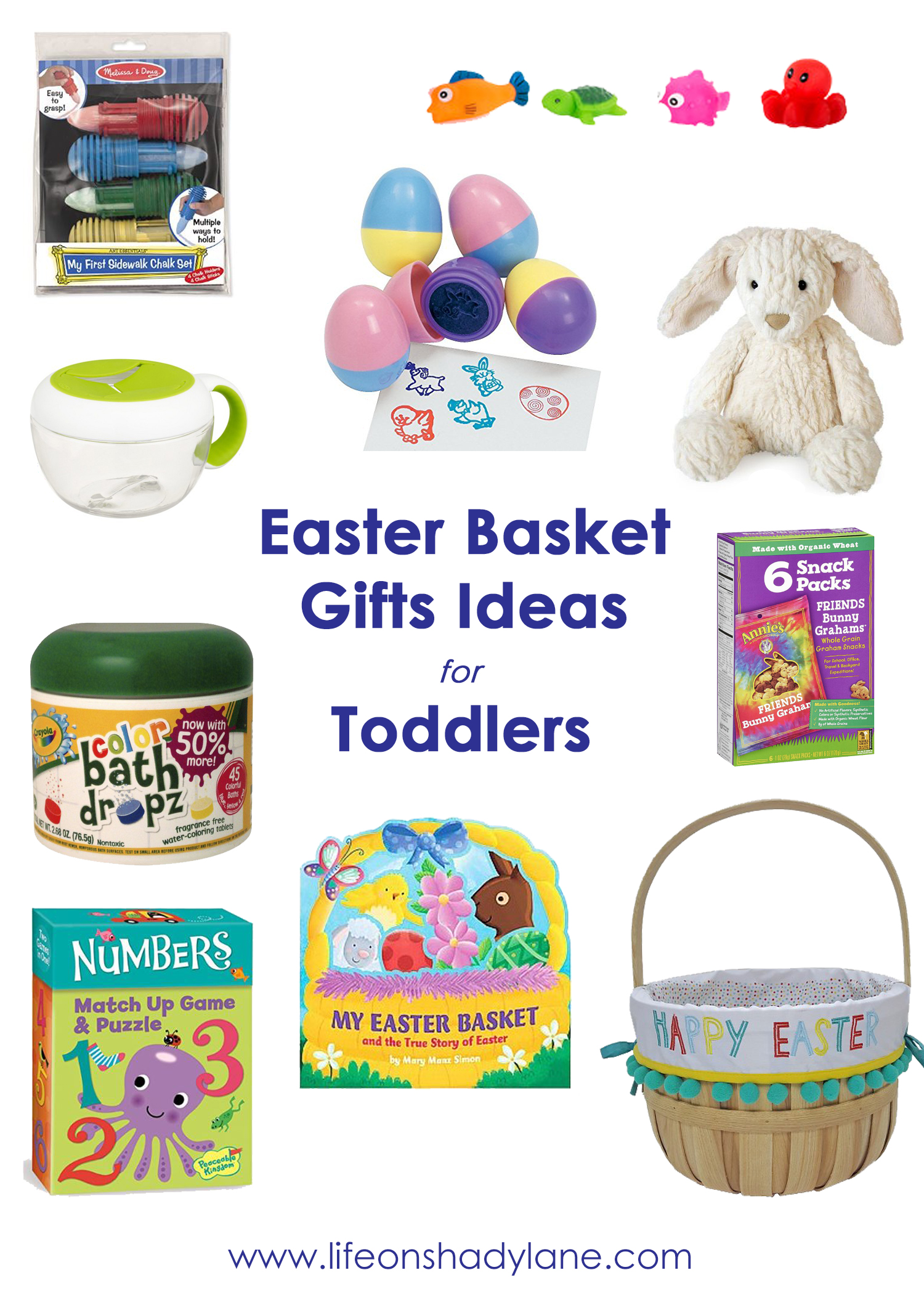 I've been thinking about what I want to put in Henry's Easter basket this year. We didn't make one for him last year because, well, he wouldn't have been excited about it anyway. He was only 6 months old! He's got such a big personality now though and I know he would be excited to get some fun new things. When I think of an Easter basket, though, I always think of candy (jelly beans, chocolate bunnies). I don't give Henry candy because he's only 17 months old, so coming up with ideas for his basket took a little effort! I've put together some things I think toddlers would love to get in their baskets, including lots of hands-on things. I love the sidewalk chalk because it comes with holders, perfect for chubby little toddler hands! And I know Henry would absolutely love the color bath drops – he adores bath time and I think he'd be even more excited about that if his bath water was a fun color!
Don't forget that you can sign up to receive my emails – I send one out every time I publish a new post, so you'll never miss out on anything that's happening on Shady Lane! There's a sign up form at the very top of the page. Let me know if you need any help!
I'm all over the web –  follow me!  Instagram, Twitter, Snapchat (lifeonshadylane), Facebook, Pinterest, and Bloglovin'.
You might like to read these posts next: