The upstairs of our home has two bedrooms and a bathroom. I showed some before photos of what will be our "master bedroom" the other day [here], and I'm already looking forward to finishing that room and decorating it. However, what I've been MOST excited about is decorating the 2nd bedroom – it will be Henry's room! And let's be real, kids rooms are just more fun. That's the way it should be right? They're for KIDS!
I go back and forth between choosing finishes in our home that are "resale friendly" and ones that I truly love. I'm trying to do a happy medium between the two. I know we won't live in this house forever, but I want it to reflect our family's style while we do! So, I've really been thinking about doing a fun accent wall in Henry's bedroom. Wallpapering is an option but I know with paint I can create something bespoke that fits Henry well. provided me with the inspiration to decorate Henry's walls in the way I have. I know it probably won't be resale friendly but I want it to be fun. And we can always paint over it when we're getting ready to move out, right?
I've been doing some "research" on Pinterest for some inspiration and thought I'd share a roundup here. I like finding several inspiration photos and taking aspects from each that I really love to create a space that feels personalized and not too matchy-matchy.
I haven't quite decided how I want to decorate yet, but I am excited to create a toddler-friendly space for our little guy.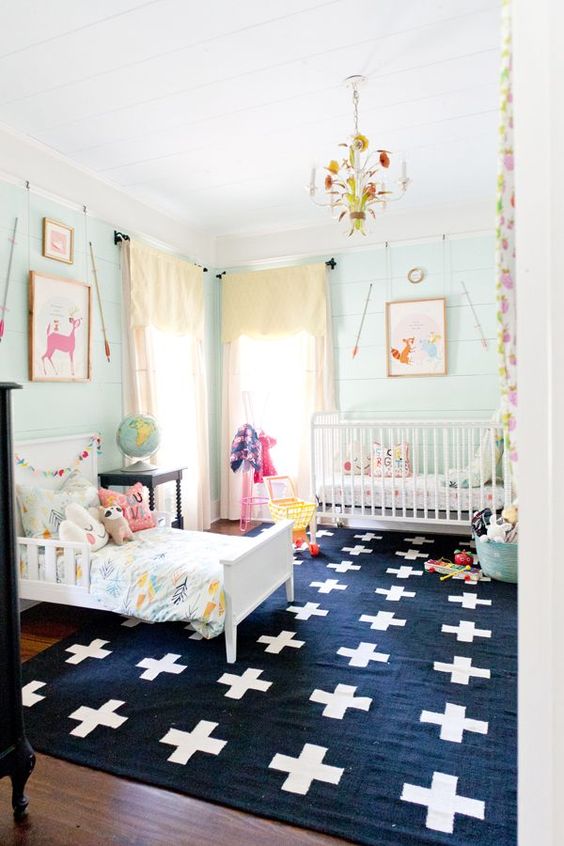 This one is a little too girly for Henry but I'm digging the rug and shiplap walls!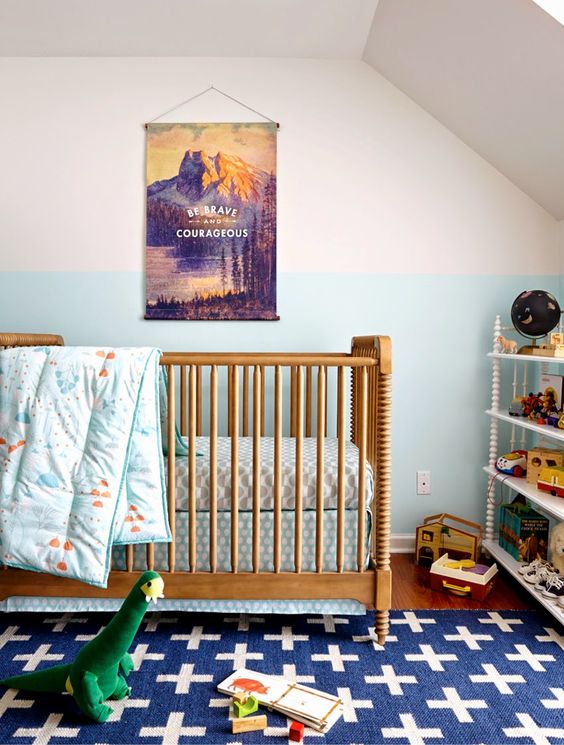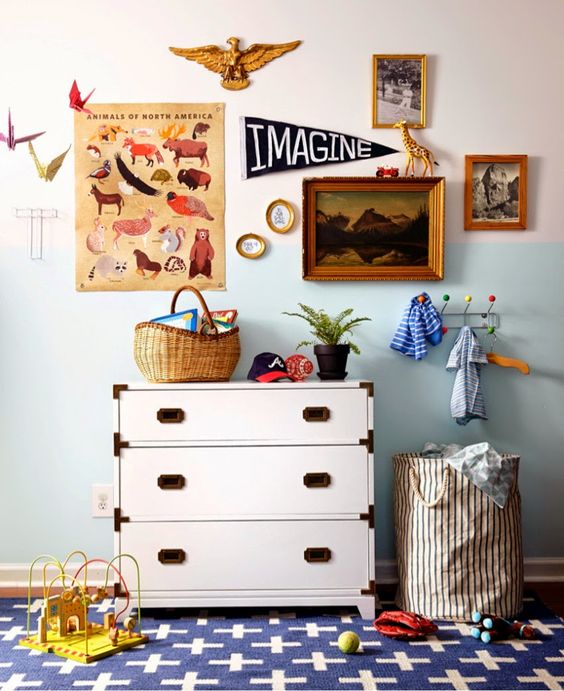 The two photos above are from the same bedroom. At first I was a little unsure of the ombre walls but I think now I kind of like them. It also has a similar rug to the first photo. My favorite part of this bedroom is how eclectic it is!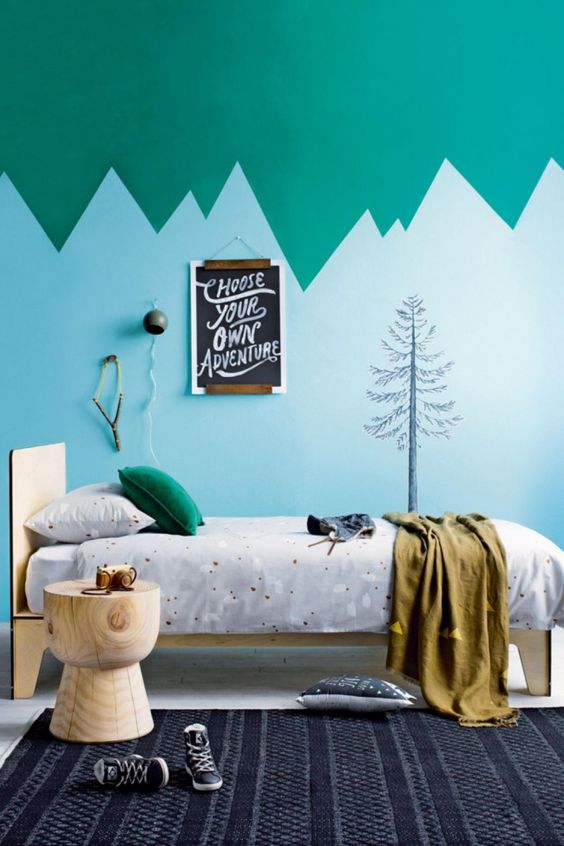 This is the accent wall that inspired me to do one in Henry's room. I love the blues and greens with black accents.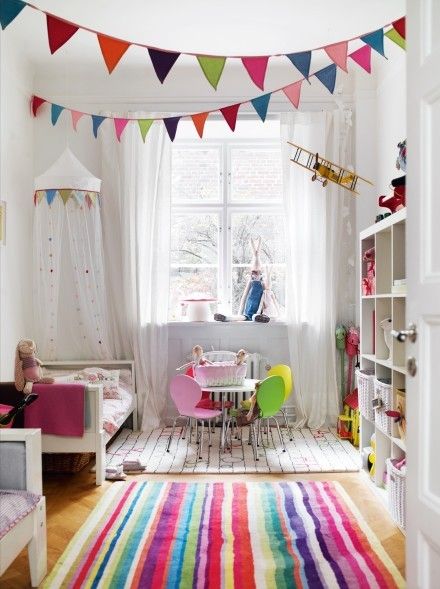 The banners hanging from the ceiling in this room are so cute!
Source: Unknown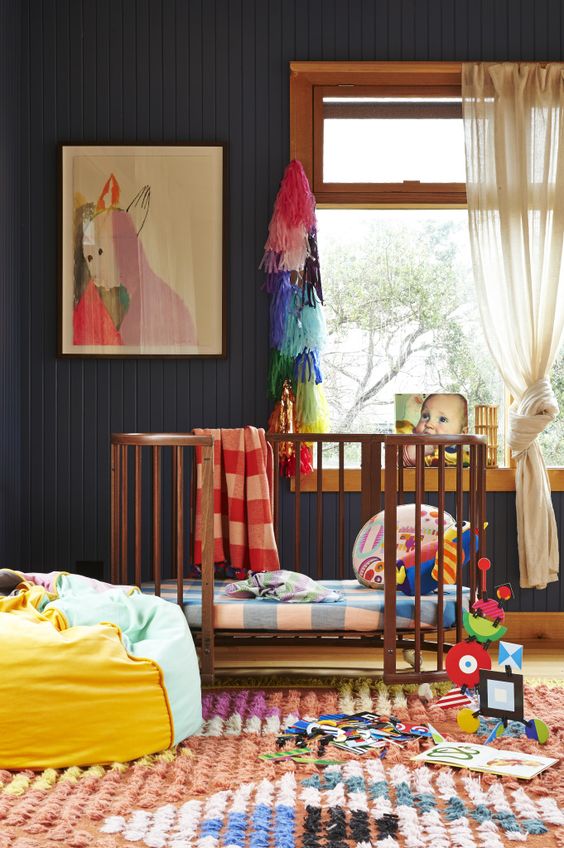 I looove all of the color in this bedroom! I showed Brandon a couple of these photos and he said this one was his favorite. The contrast between the dark wall and brightly colored accessories just make it feel really fun.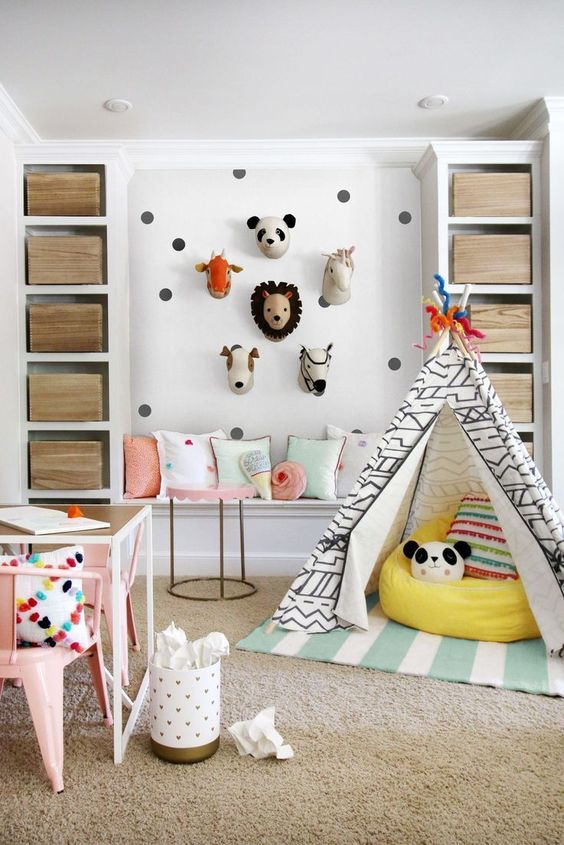 This bedroom is the most similar to Henry's nursery – lots of black and white, pretty simple. But I still love the black and white, and that storage and built in seat are amazing…so I wanted to include it!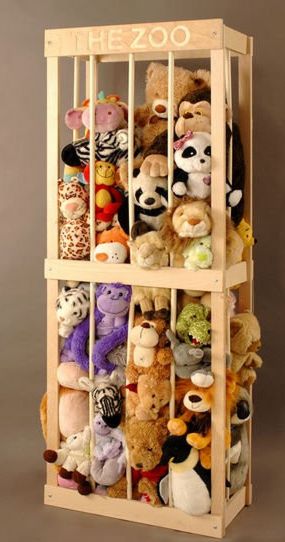 Not a bedroom, I know. But I'd love to build one of these for Henry's room to contain all of his stuffed animals. Right now they're just kind of scattered around the room!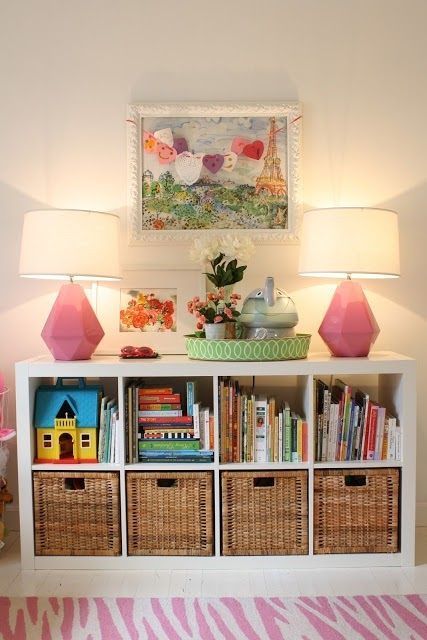 Again, not a bedroom…but this storage solution is perfect! Cute and functional.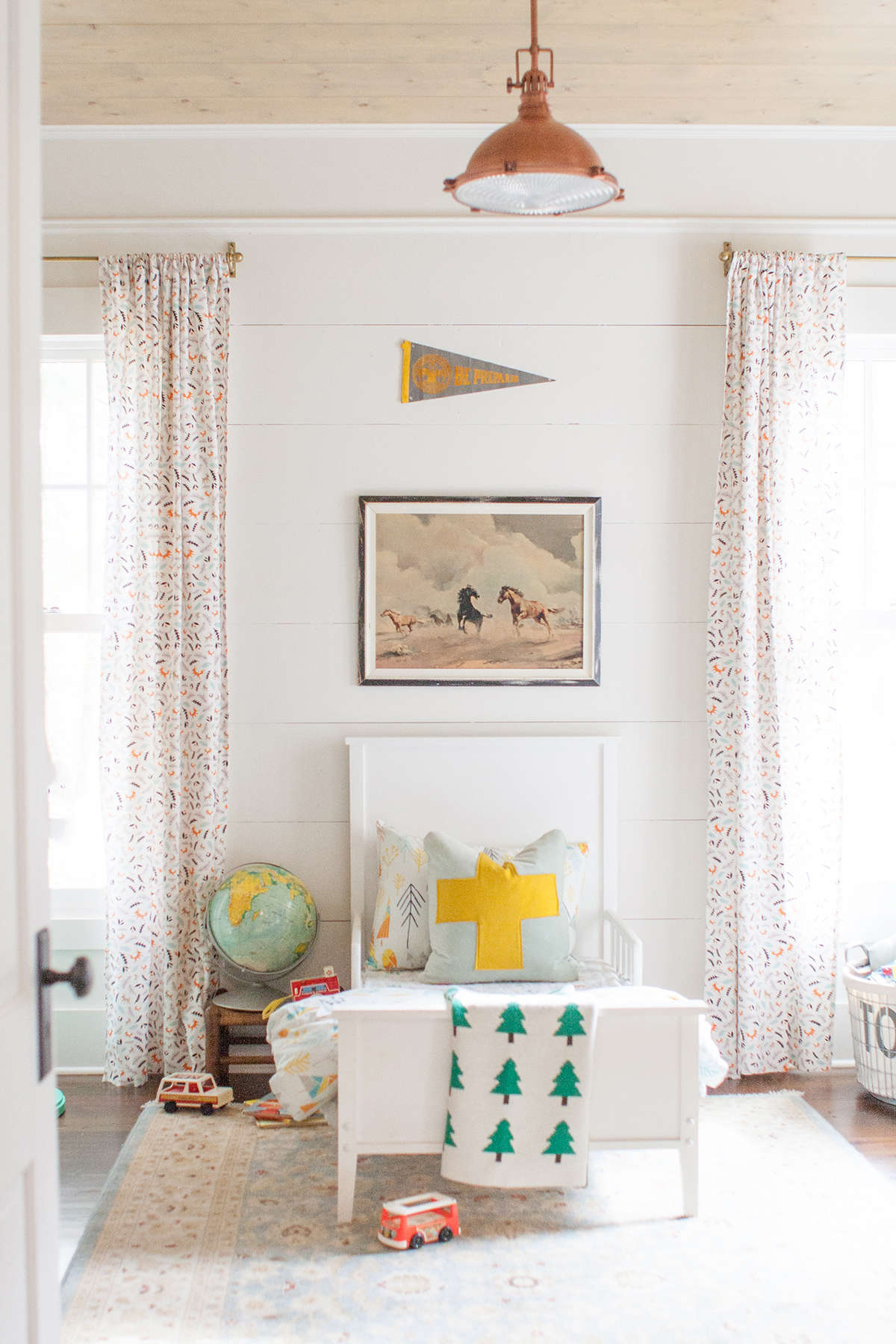 I love everything about this bedroom – the pine tree blanket, those curtains, the tiny little toddler bed, and the artwork above the headboard. It was even made for a 3-year old boy named Henry! What are the odds? ;)
What do you think? What are your favorite aspects of the rooms I shared, and is there anything I should definitely incorporate into a toddler bedroom?
Here's an image for you to pin and save for later:

————–
I hope you'll check out some of my other posts while you're here, too!
See my DIY projects and inspiration [here]
Check out a home tour [here] 
Check out some fashion posts [here]