Happy Friday-EVE! This entire week I've felt like it was one day ahead of what it actually was. So today it feels like it should be Friday…but I guess I have to wait a little longer for the weekend. ;)
Home projects tend to move a little slowly when you have a toddler running around the house, so it's been a while since I shared an update on the bedrooms upstairs. I just finished painting the master bedroom ceiling, so I'll share that one soon…but today I'm going to give you a little update on where we're at with Henry's future bedroom! You can see before photos [here]. Carpets have been cleaned (woohoo!), and the walls and ceilings have been painted. We still need to paint the trim but I've been putting that off…and putting it off….because who in their right mind likes to paint trim? I'm hoping it will just magically paint itself.
I hope you'll check out some of my other posts while you're here, too!
See my DIY projects and inspiration [here]
Check out a home tour [here]
Check out some more fashion posts [here]
The room is a totally blank slate so I have all kinds of ideas running through my head for how I want to decorate it. There's nothing like fresh paint to get your creative juices flowing, in my opinion!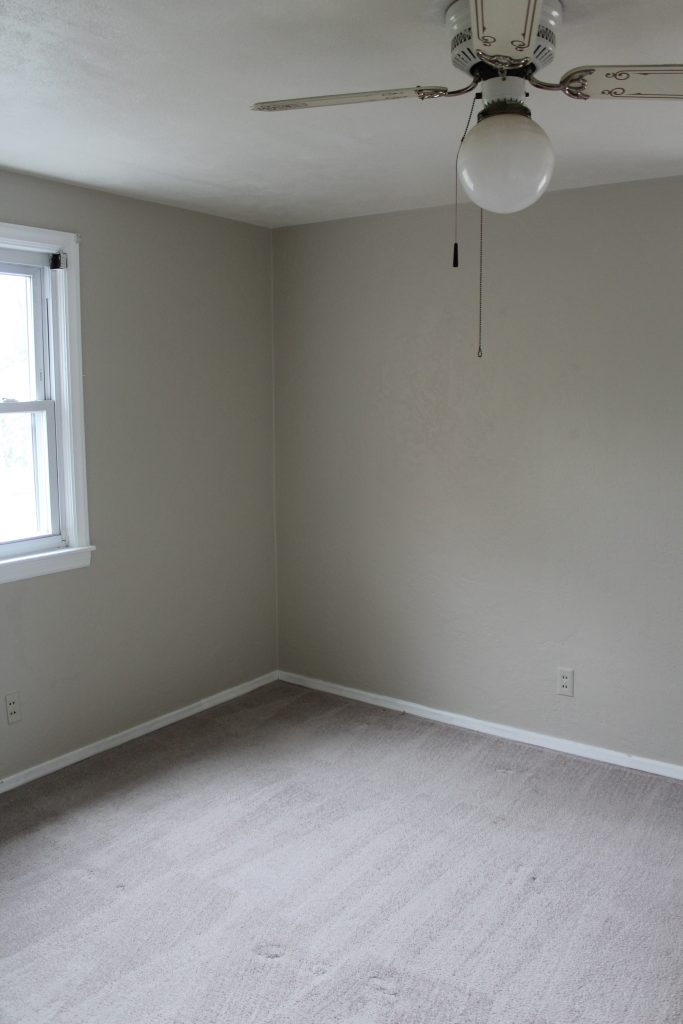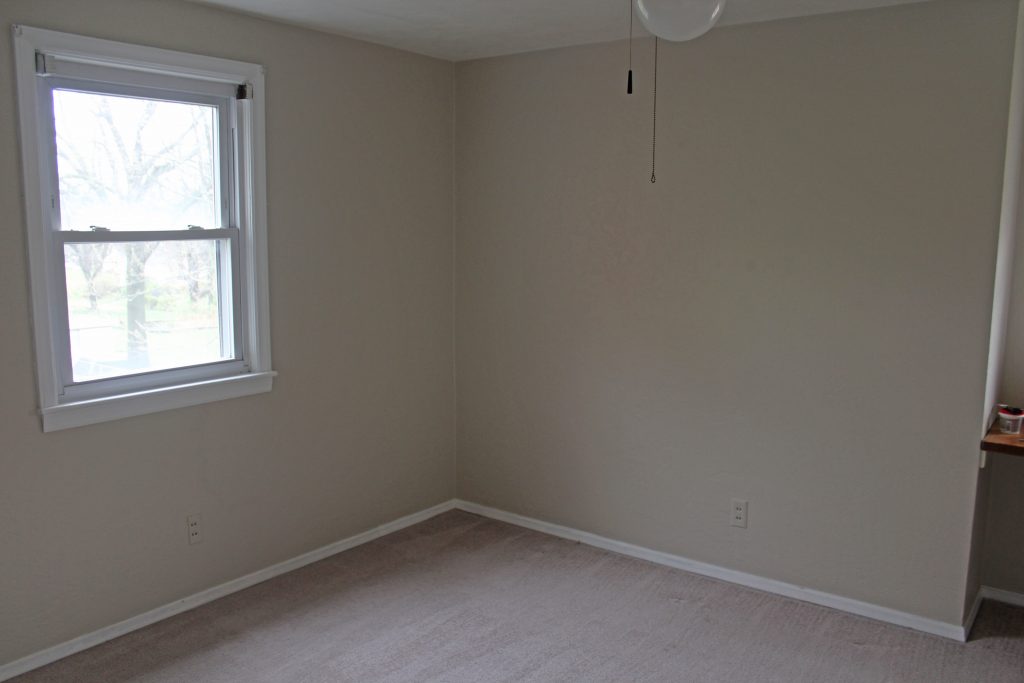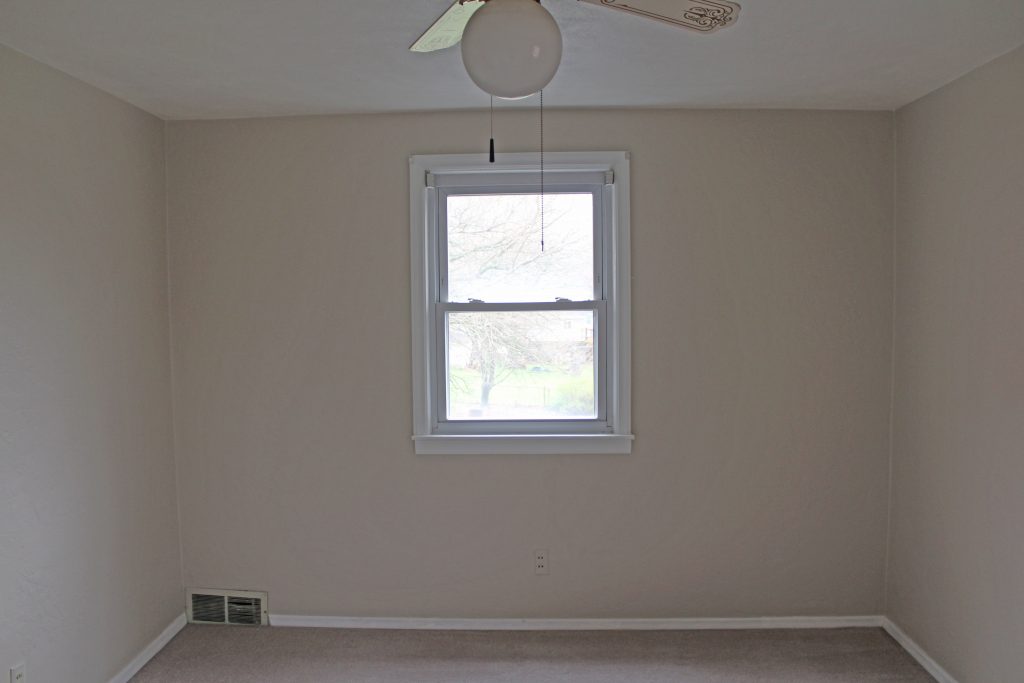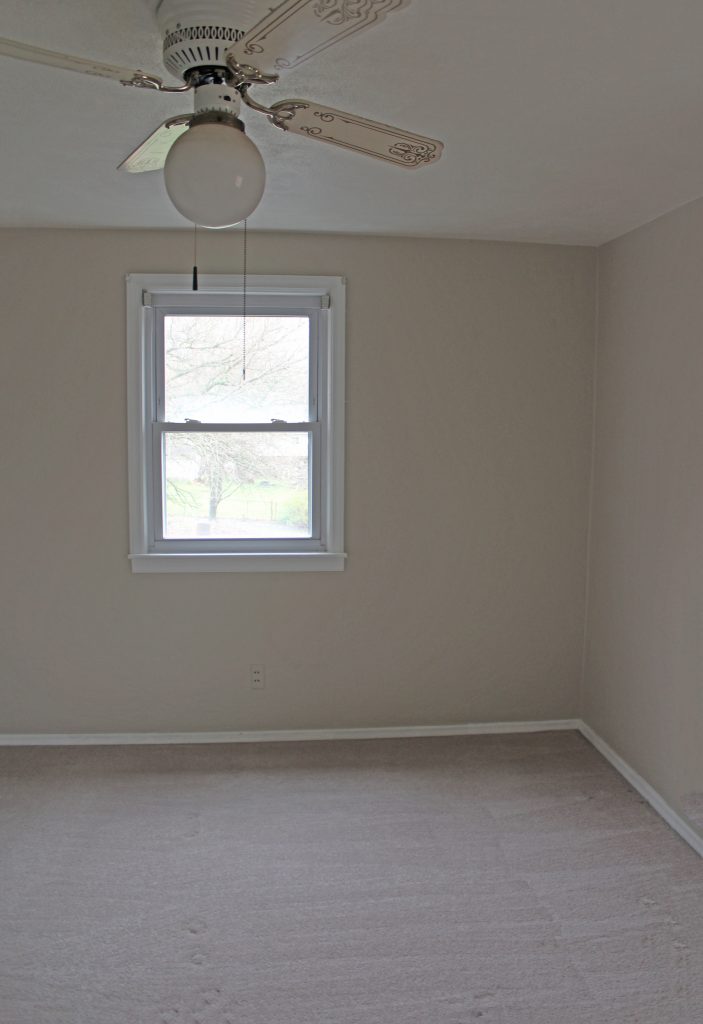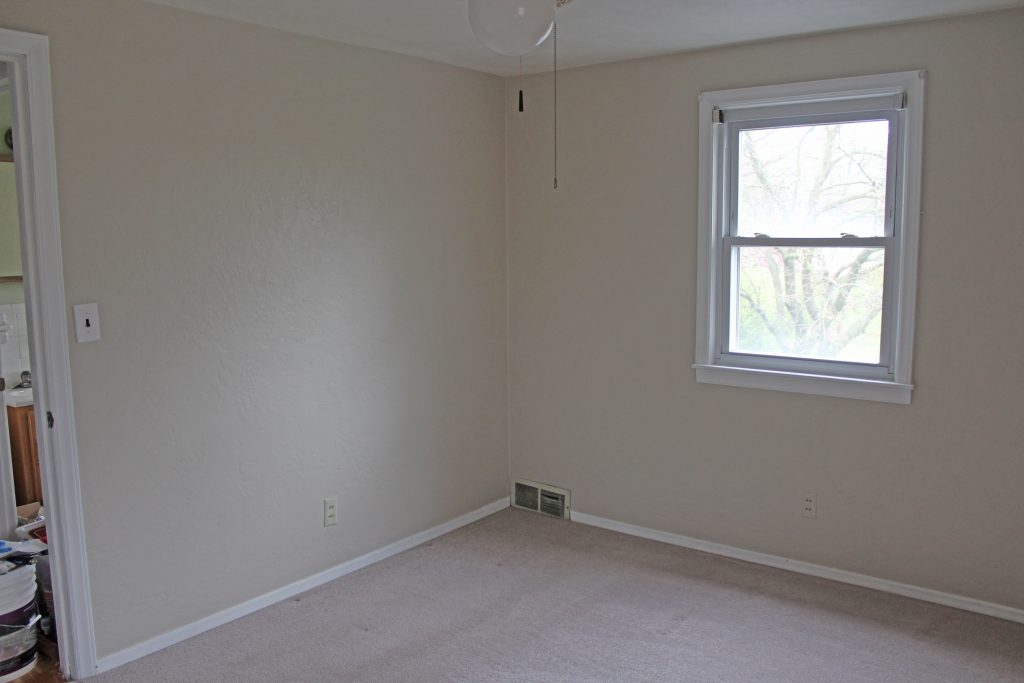 That ceiling fan needs to go, but I haven't decided exactly what I want to put in instead.   Over on the left hand side is a super small glimpse of our scary bathroom.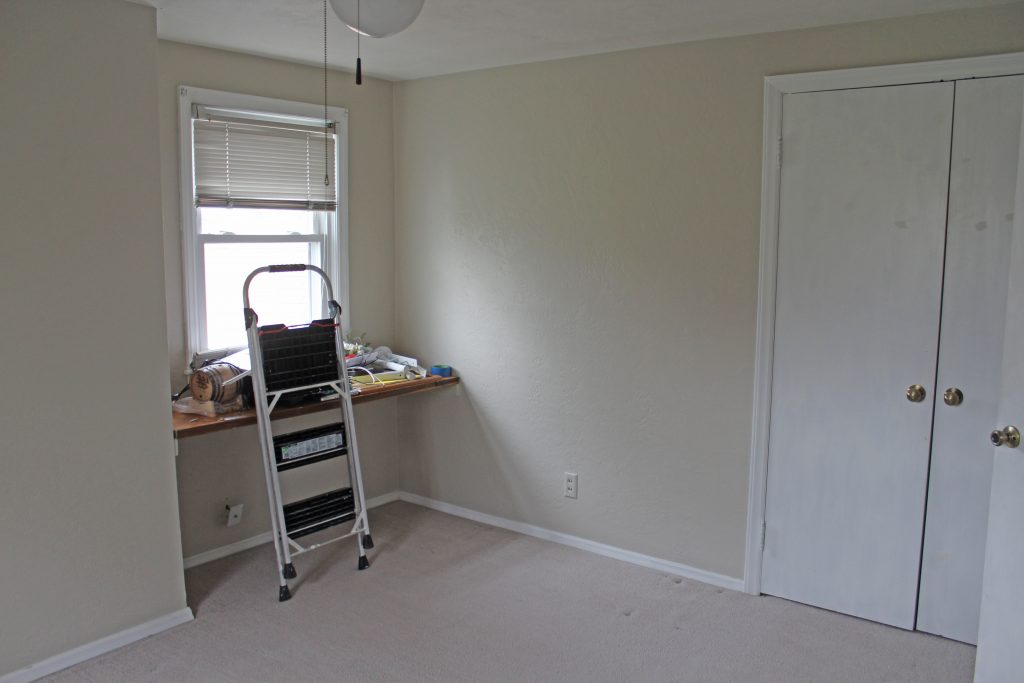 The desk also needs to be taken down but as you can see it's holding a bunch of our junk for right now. Oops. ;) Oh and the closet doors need to be painted but I want to do something to fancy them up a little first.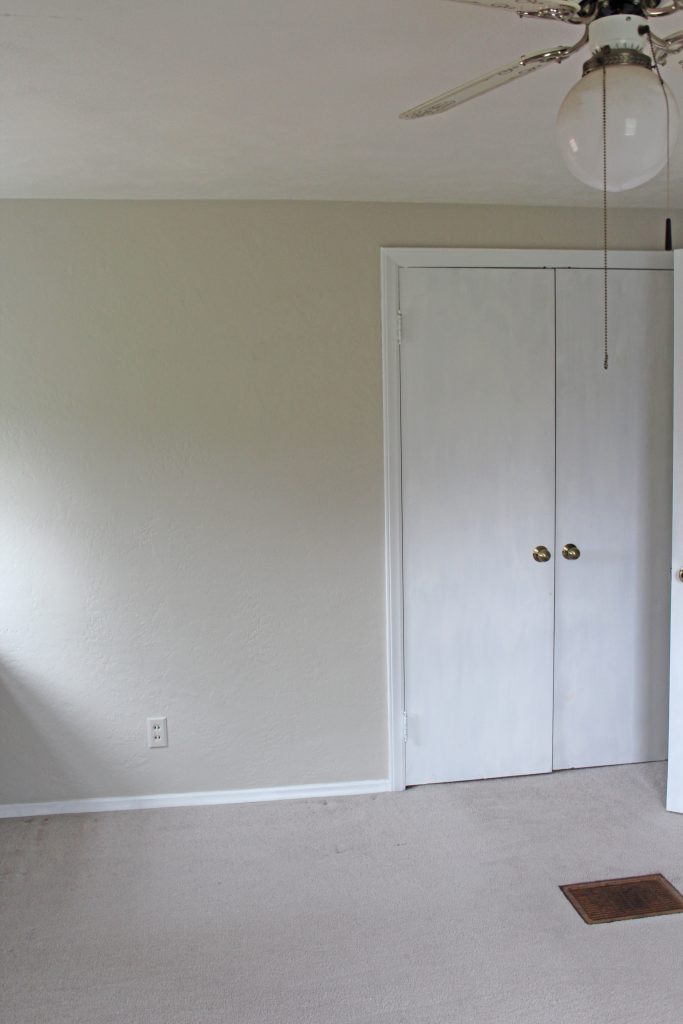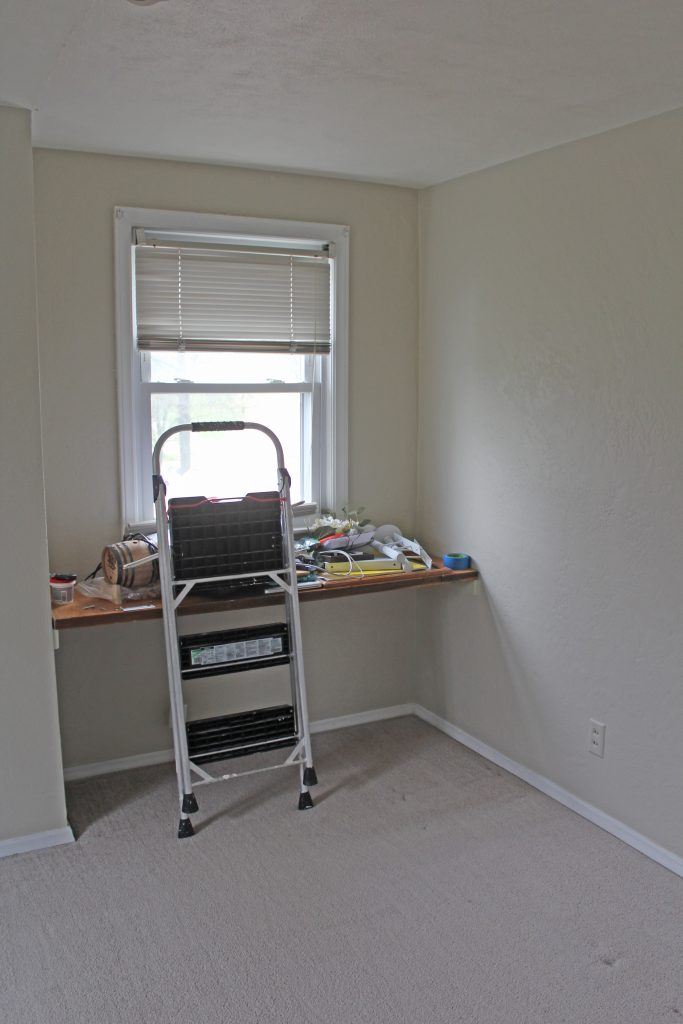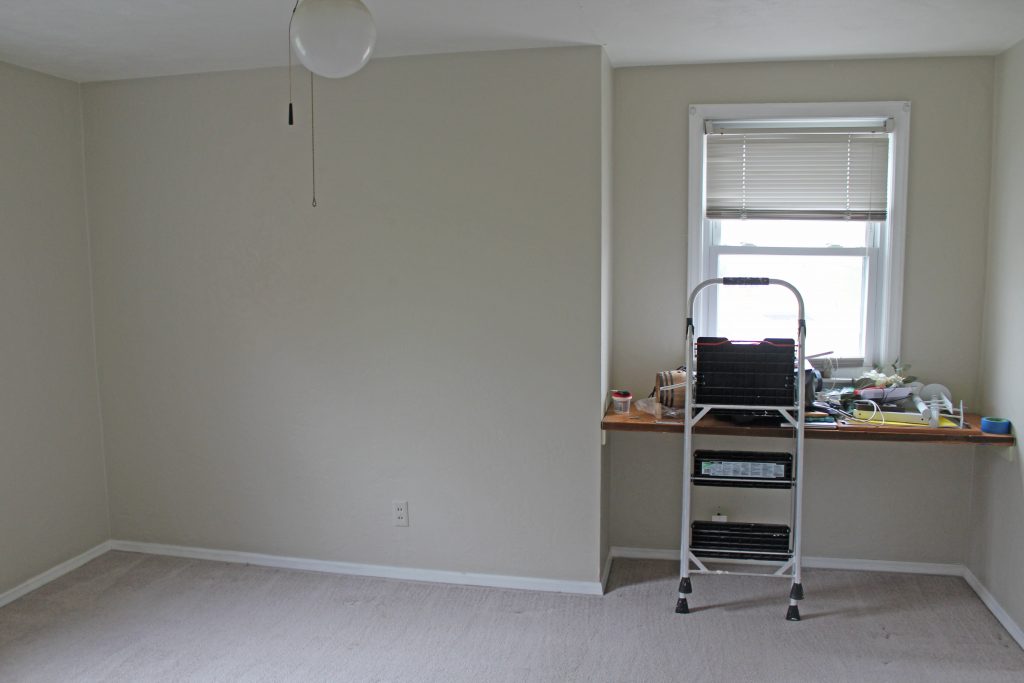 Don't forget that you can sign up to receive my emails – I send one out every time I publish a new post, so you'll never miss out on anything that's happening on Shady Lane! There's a sign up form at the very top of the page. Let me know if you need any help!
You might like to read these posts next: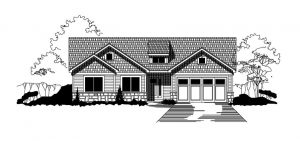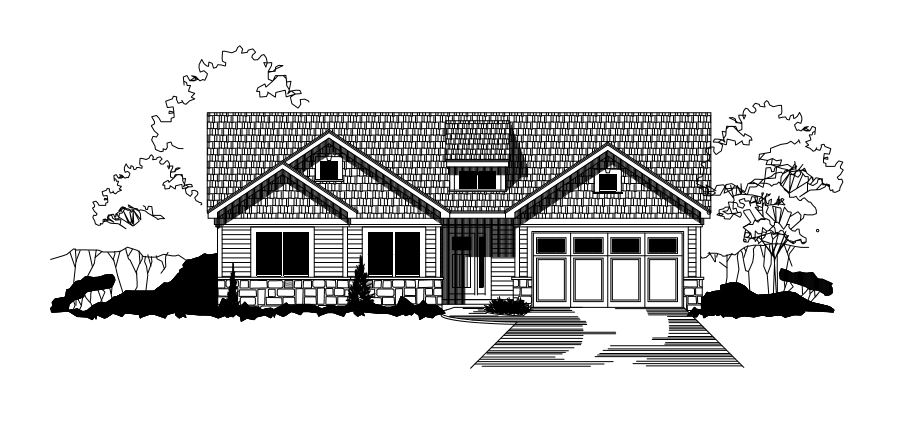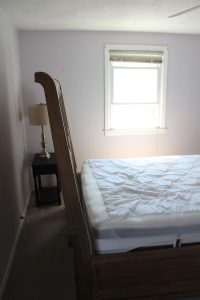 The Other Upstairs Bedroom – Before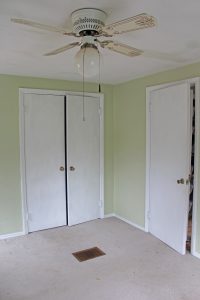 Our Upstairs Bathroom – Before