Ok guys, are you ready to see the scariest thing I've ever shown on my blog? Brace yourselves.
Introducing: our upstairs bathroom.
I showed you our two upstairs bedrooms [here] and [here], but before then I had never shown ANY of the upstairs of our home. The entire year and a half we've lived here, we have lived solely on the main floor. We still have some work to do on the main floor, but we have decided to finally move our bedrooms upstairs to give us more space to spread out. And that means we will want a fully functioning (not disgusting) bathroom up there as well.
I have been looking forward to this bathroom remodel since we moved in. Well…let me rephrase that. I have been looking forward to it being DONE since we moved in, not so much to the demo phase. Because guys…it needs a full gut. Green shag carpeting, a horrific stained toilet, mismatched tile, a too-small boring vanity.
So anyway, today you get the pleasure of seeing the bathroom for the very first time. We have big plans for it, but here's the "before."
First let me show you a picture of how the bathroom looked this morning. Since we had our carpets cleaned, we had to clear out all of the junk from the two upstairs bedrooms and move it somewhere. Most of it went into the linen closet, and then paint and trash ended up in the bathroom. Oh and also there's old carpet padding that was thrown in there from when we ripped up carpet in the hallway.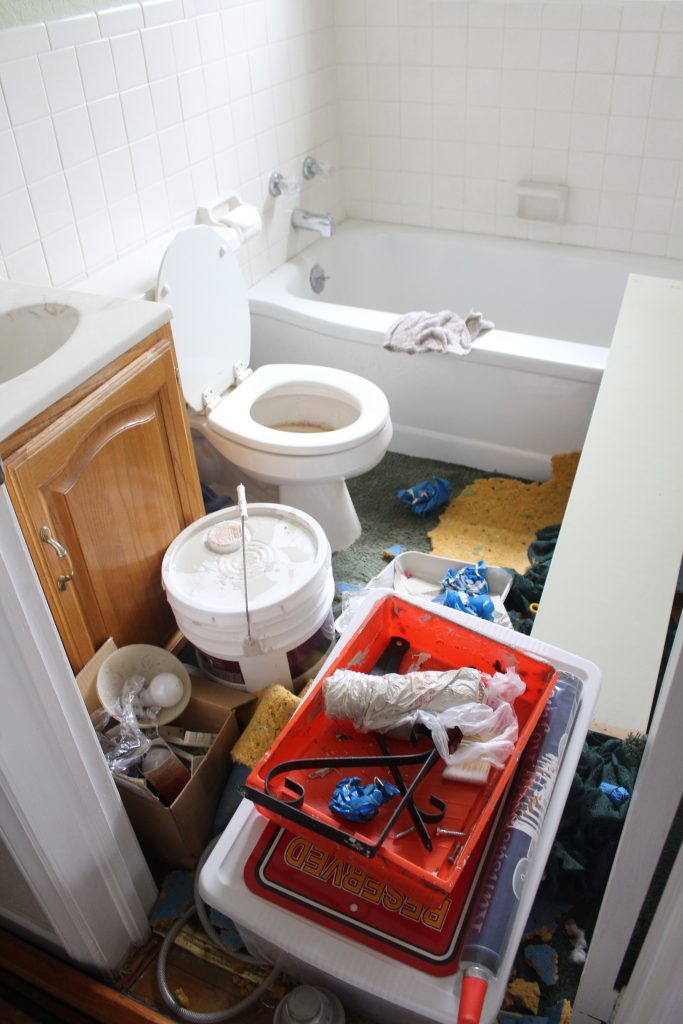 I cleaned everything out (threw most of it away) so you can get a full "before" view of the bathroom, green carpet and all.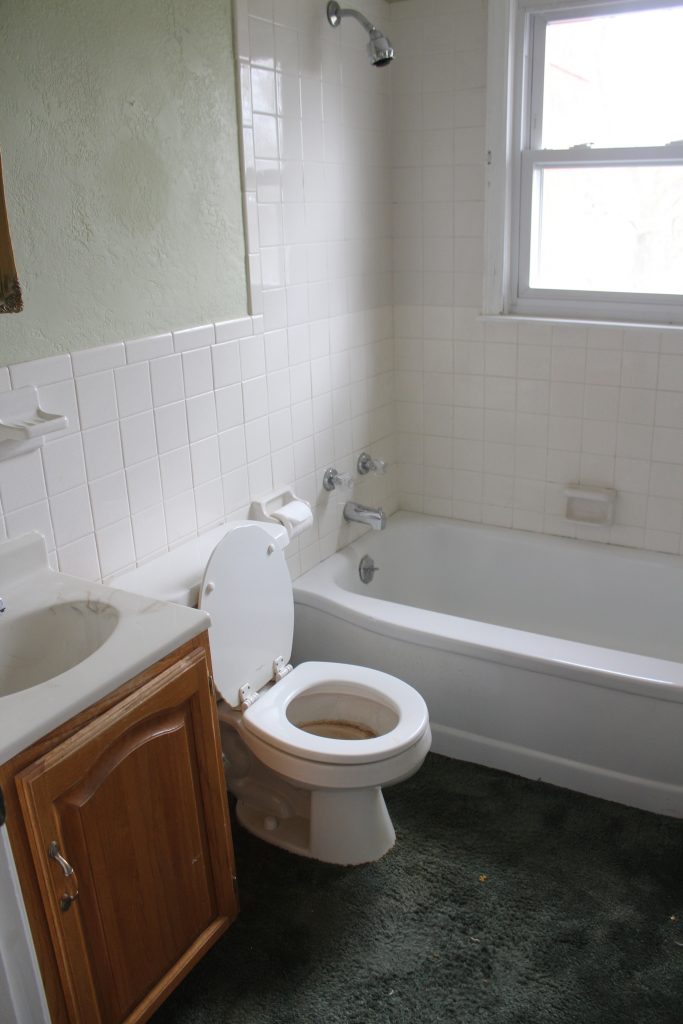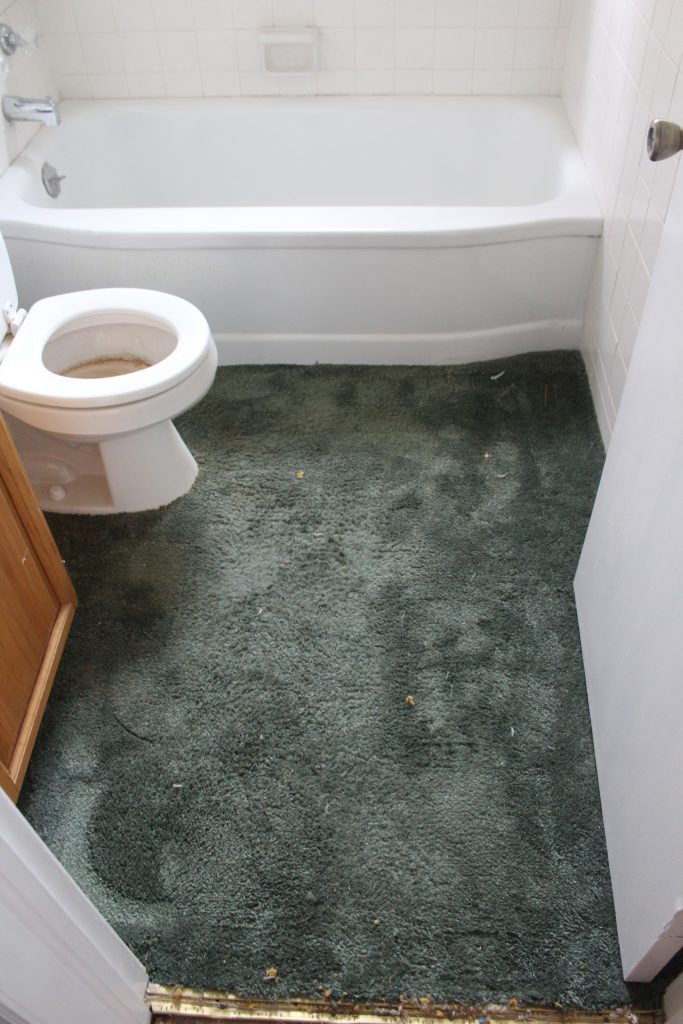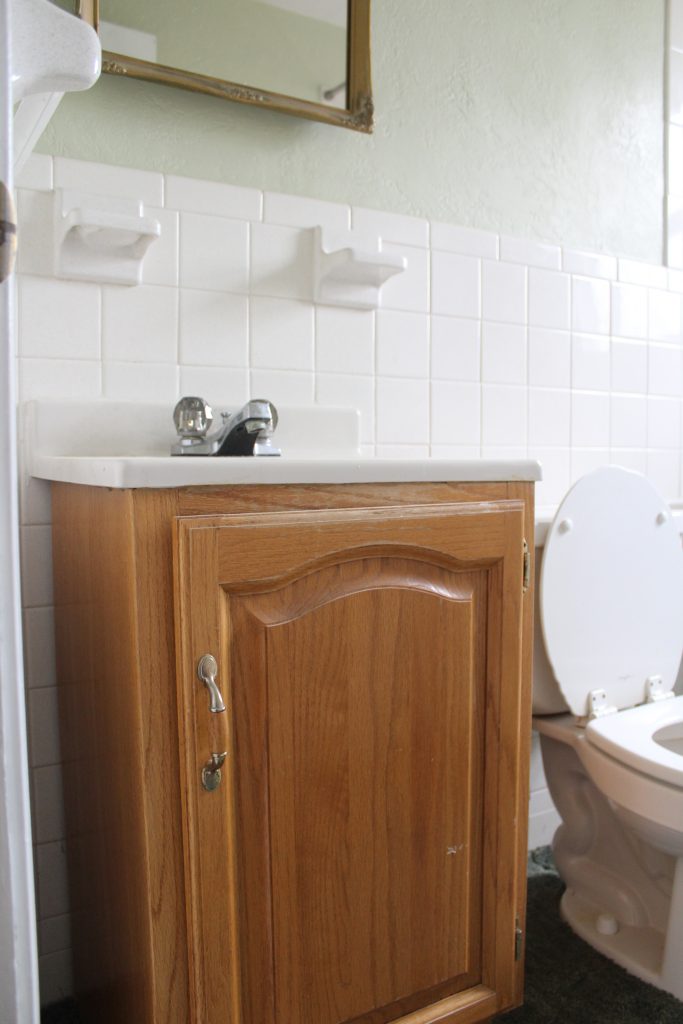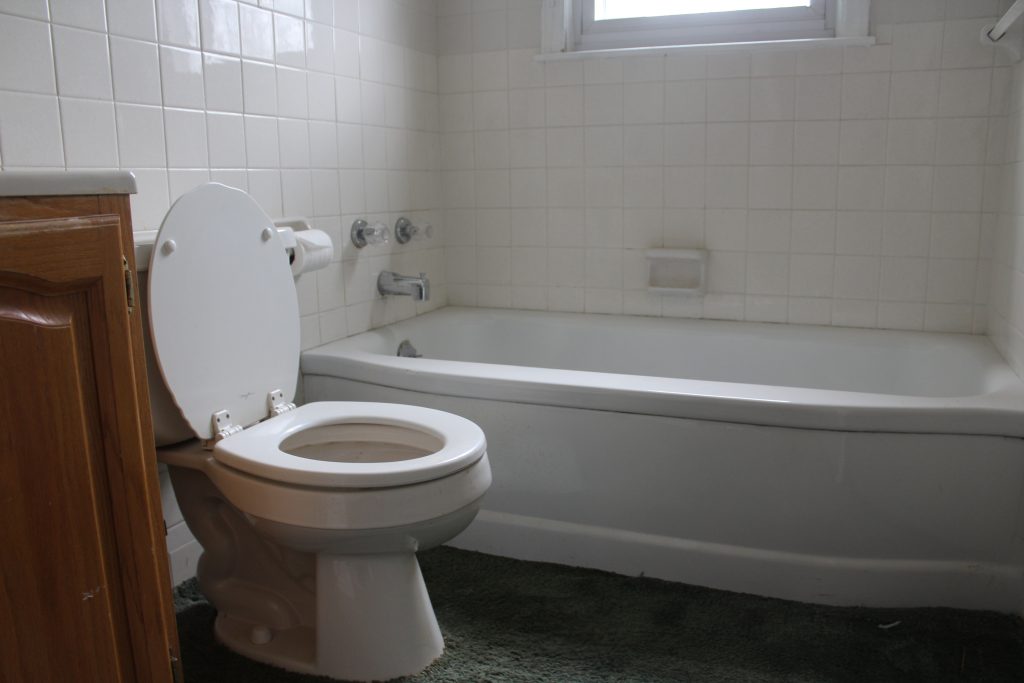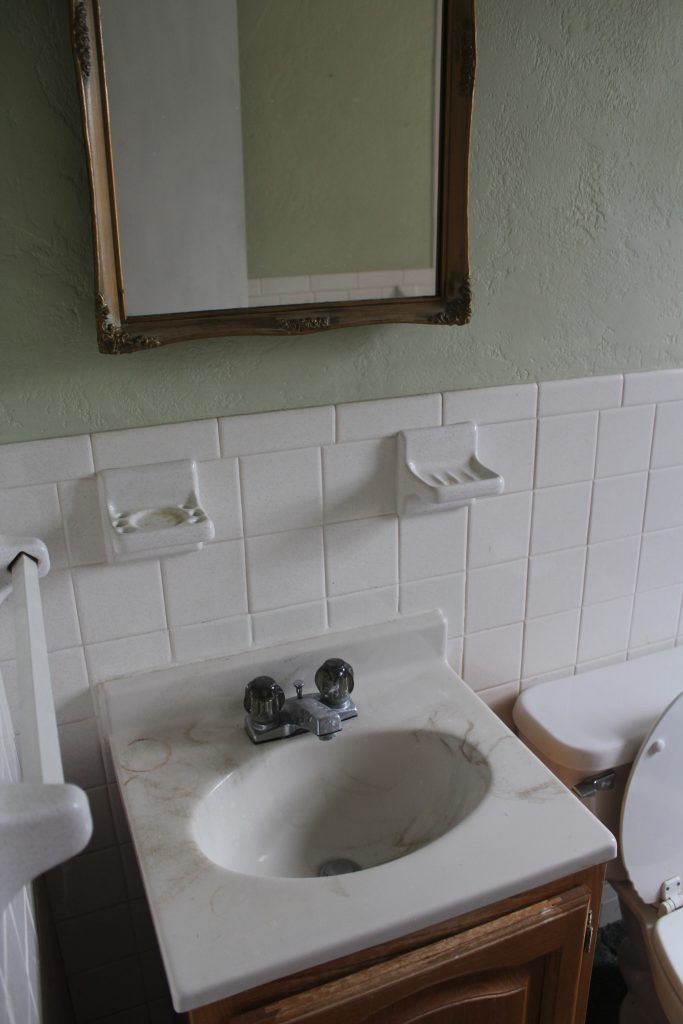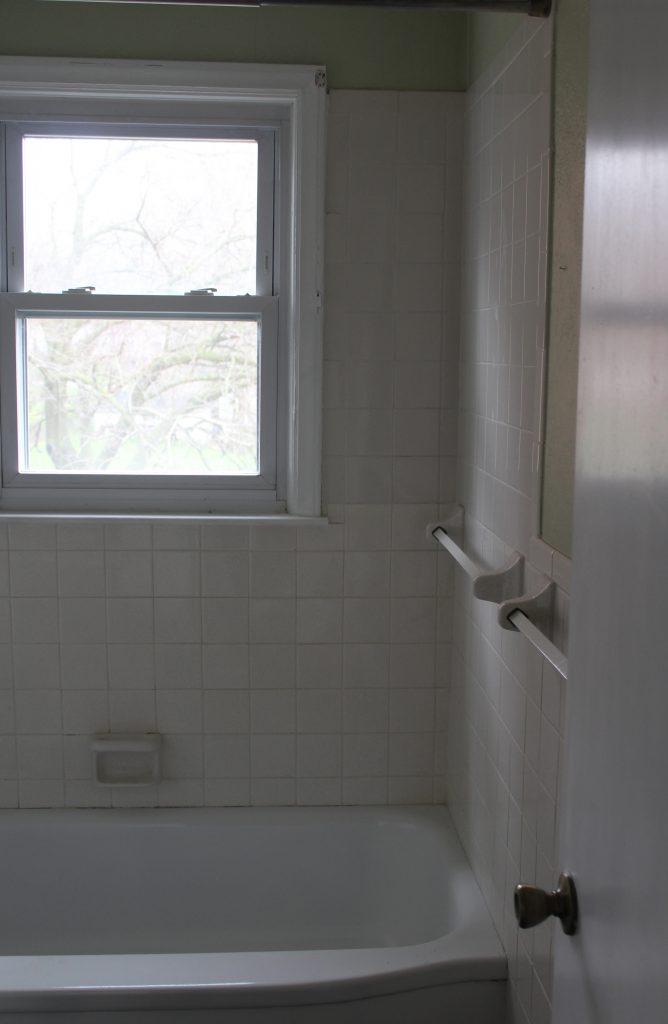 So there you have it! Hopefully I didn't scare you too much. I mean, I was terrified while cleaning it out – I wore gloves and didn't breathe for the entire time…but I'm hoping the pictures aren't too frightening. ;)
Wish us luck with this one – we're gonna need it.
EDIT: You can check out the fully finished bathroom reveal post [HERE] – you'll be amazed at how completely different it looks!