A new rug and table for our porch – an update!
Happy FRIDAY!
It has been rainy and cold here all day today, but I decided to try and combat the "rainy day blues" by sprucing up our screened in porch just a little bit. I realized that I haven't shown our porch in a LONG time (you can see the last post [here]) and I wanted to show you how it looks now. We've redone the canopy which is now made from Glass Reinforced Plastic to make it stronger in the face of extreme weather conditions. It still needs some pretty decor, but we're getting there!
I hope you'll check out some of my other posts while you're here, too!
See my DIY projects and inspiration [here]
Check out a home tour [here]
Check out some fashion posts [here]
A few weeks ago, I found a major rug sale and bought several rugs (see another one of the rugs I put in our home's front entry [here]). One of them was a blue/turquoise outdoor rug that I thought would be perfect for brightening up our screened in porch. I layered it over the brown rug we already had, and I love the way it turned out! I'm all about layering rugs…probably because I can't stop myself from buying them and have nowhere to put them all except for on top of each other LOL. You can see some more layered rugs in our living room [here].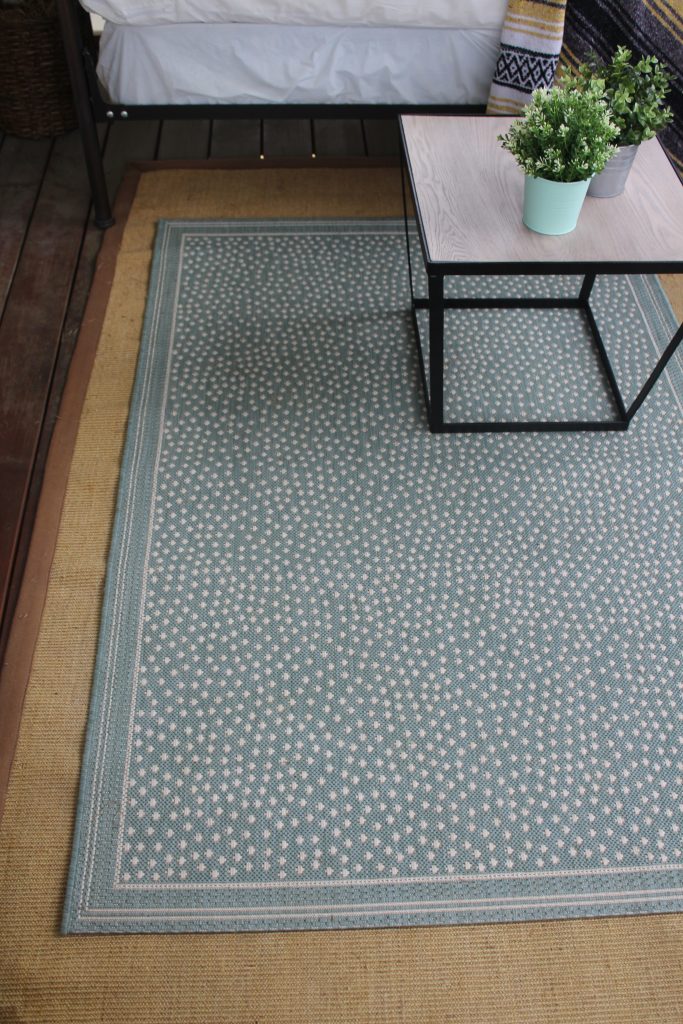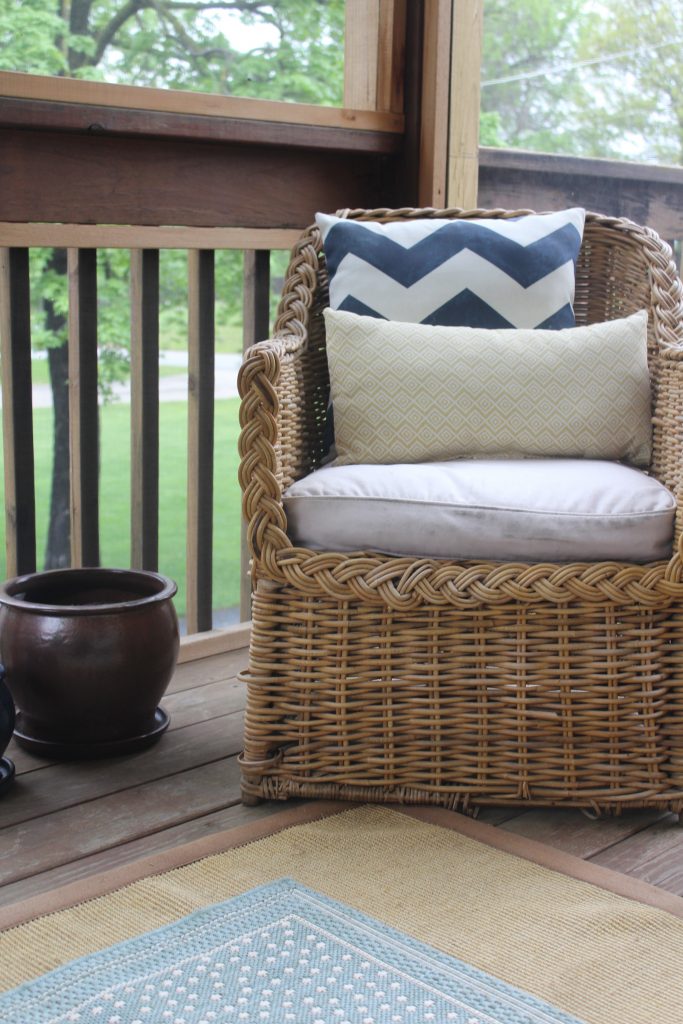 I can't wait to put some FLOWERS in those pots!!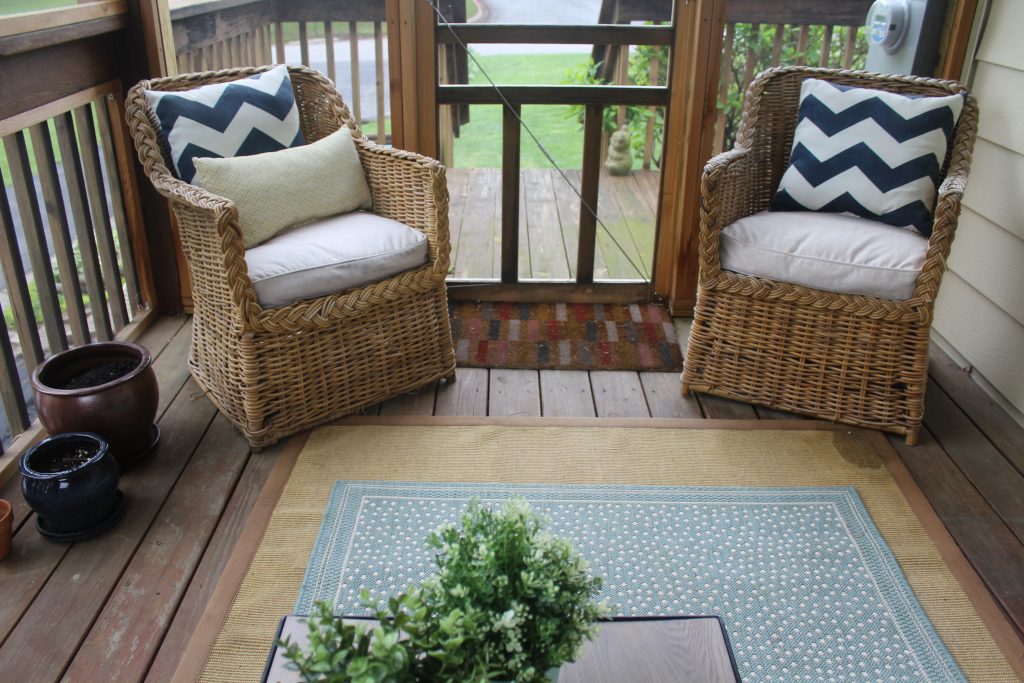 I have been looking for a small little table for our porch for what seems like forever – everything I found was either too big, not the right shape, too small, or not very cute. So when I found this table yesterday, I knew it would look perfect! The porch isn't huge, but we still wanted something to put a couple plants or a cup of coffee on. I love that this one is not only functional and stylish, but also small enough to not overwhelm the space.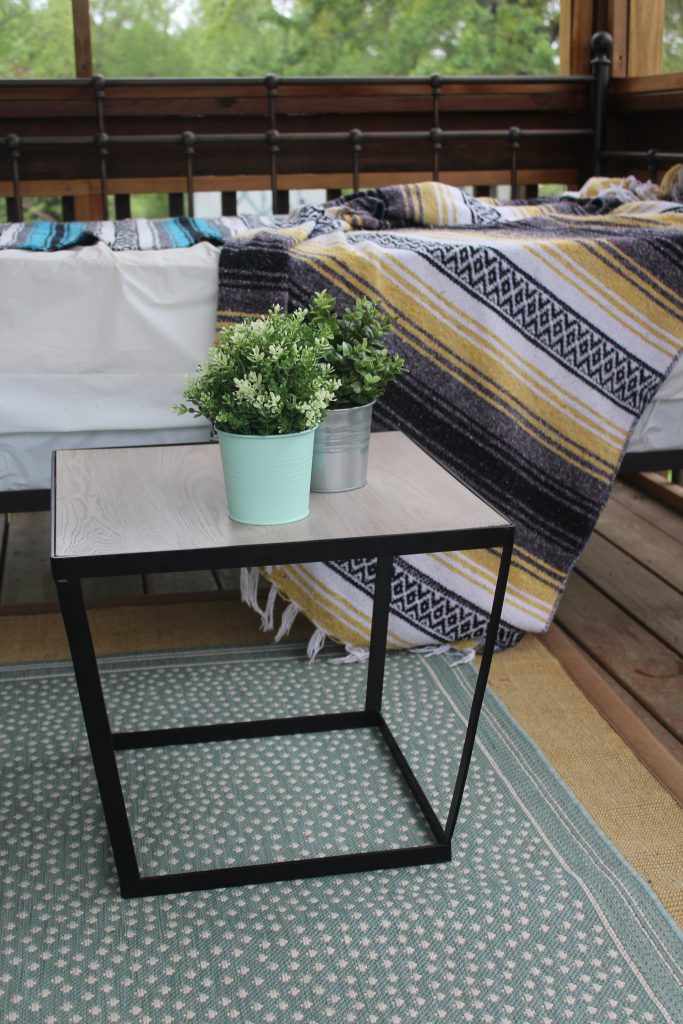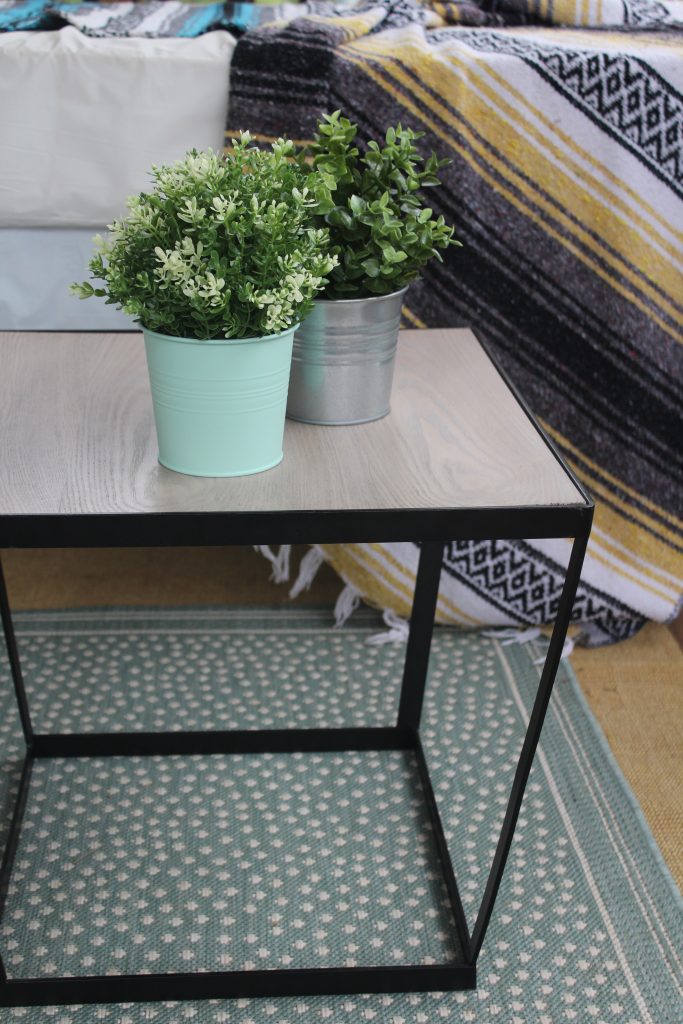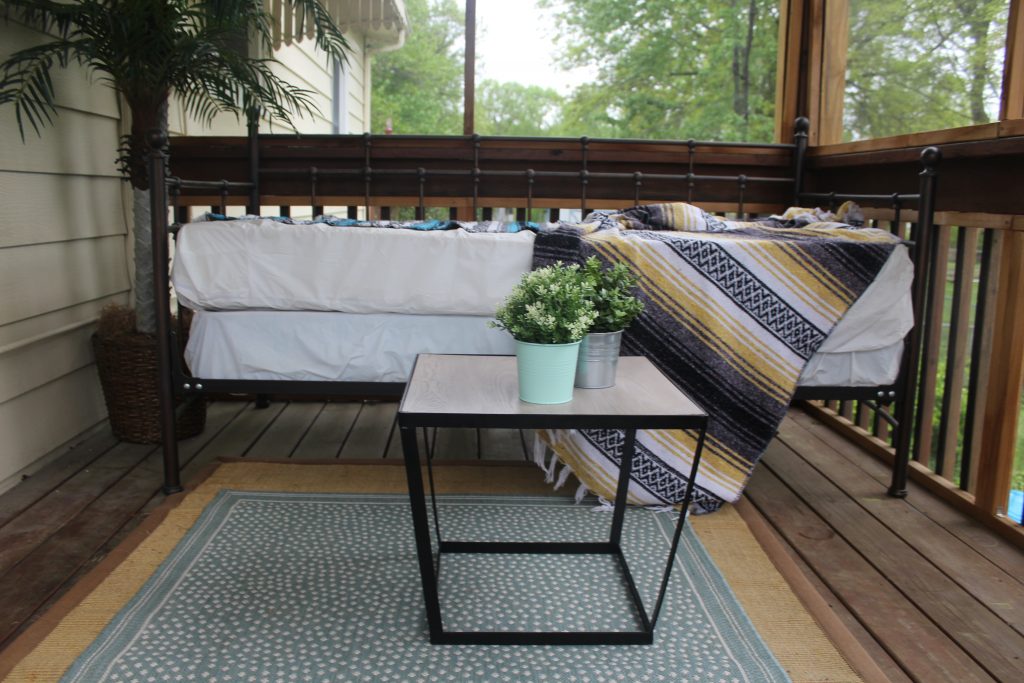 Putting a daybed on our screened in porch was THE BEST IDEA EVER because it's a great spot to relax or even take a nap during the day. I just have mattress protectors on the mattress and box spring right now – typically I put a fitted sheet on, but since it has been raining so much, I haven't put one yet this year. If anyone has any water-resistant options for me, send them my way! I'd love to be able to keep something on it all Spring/Summer and not worry about the rain.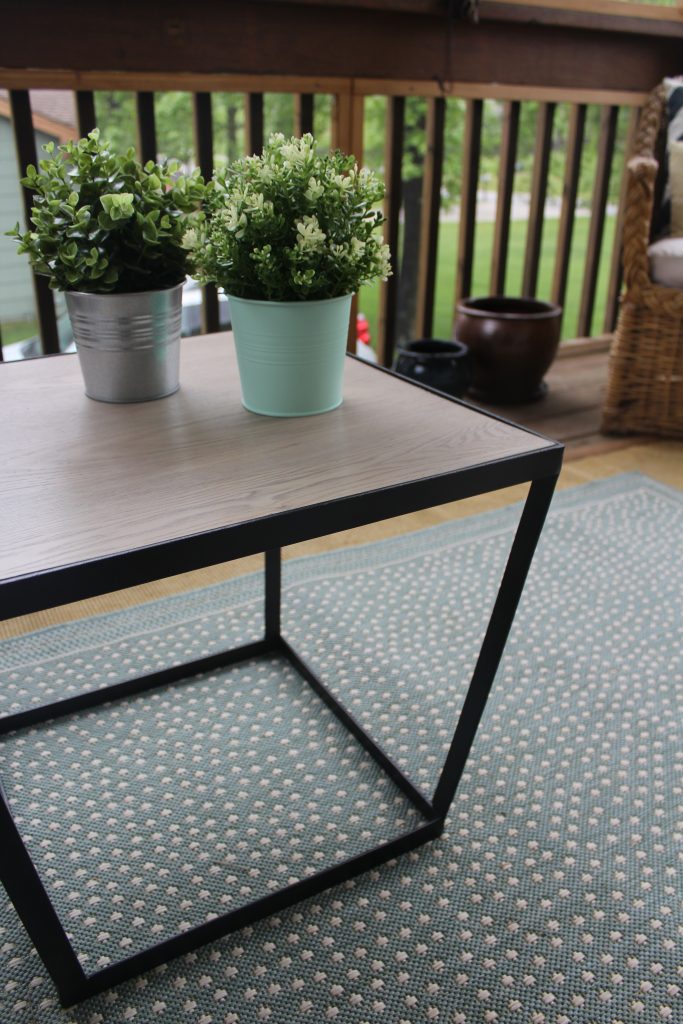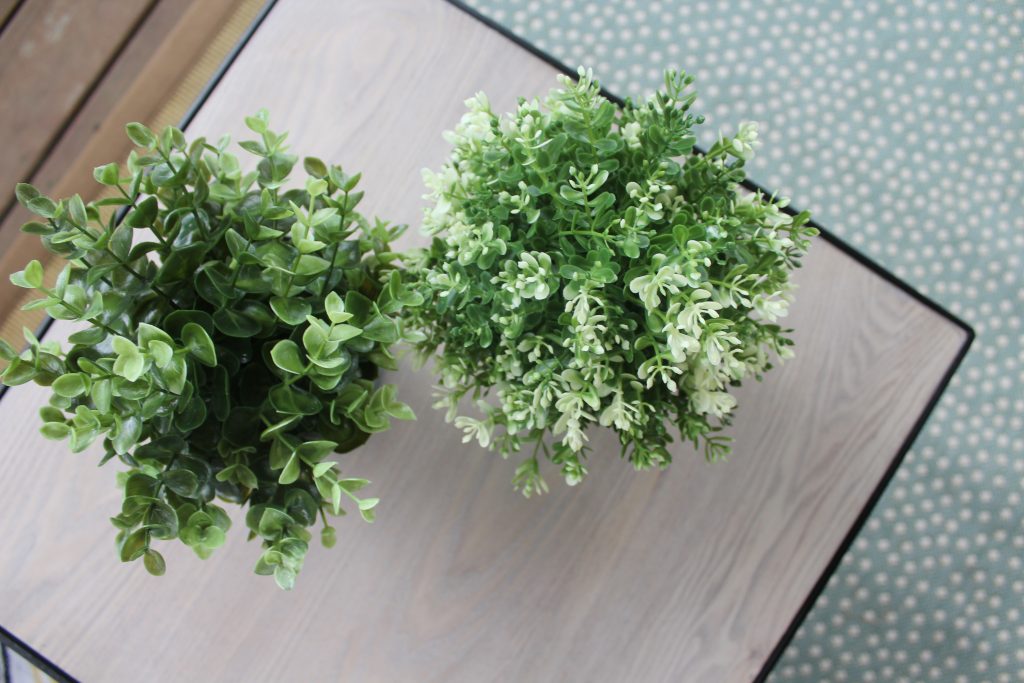 I swear every time I go to IKEA I buy more of these plants – I can't help it! We have them scattered throughout the house and I love them!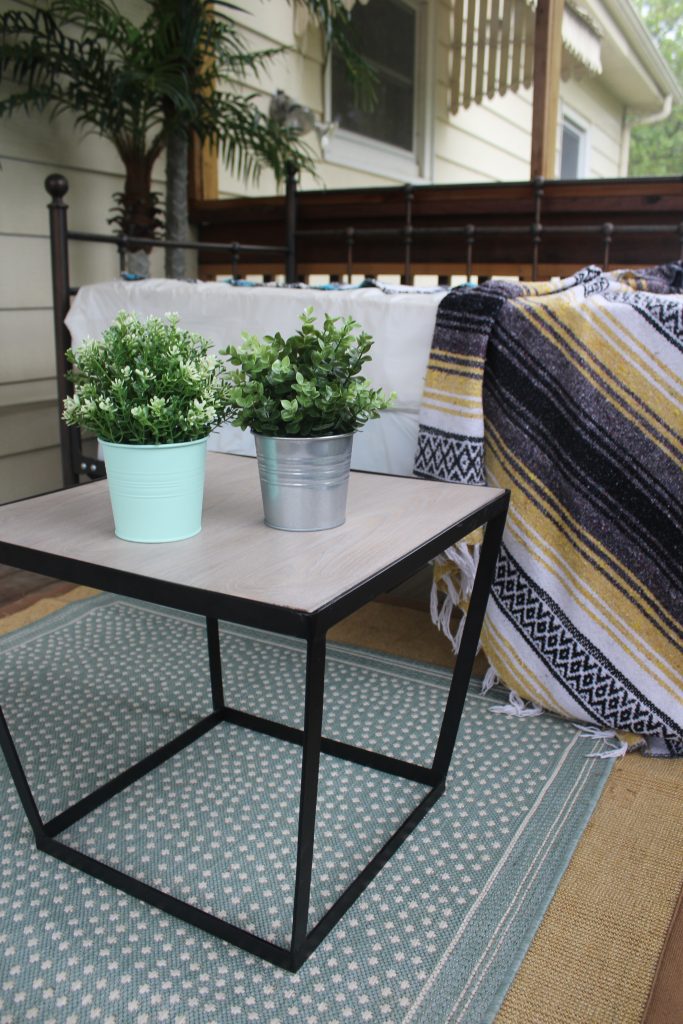 You might like to read these posts next:
Less Screen Time, More Play Time