I mentioned the other day that we are not settled into our new home quite yet – in fact, half of our stuff is in Missouri, and half is in Nevada. So, for now we have two homes. I am so looking forward to settling into the new house and making it our own that Pinterest has basically become an addiction. There are so.many.IDEAS. 
The other night while perusing for ways to make our porch feel more homey, I came across a bunch of photos of porch ceilings painted light blue. When I started looking into it a little more, I realized that the blue ceiling (called "Haint Blue") is actually an old Southern tradition believed to keep evil spirits away from a home. You can read more about the history here.
I'm now strongly considering painting our porch ceiling haint blue. Am I crazy, or do you love it too?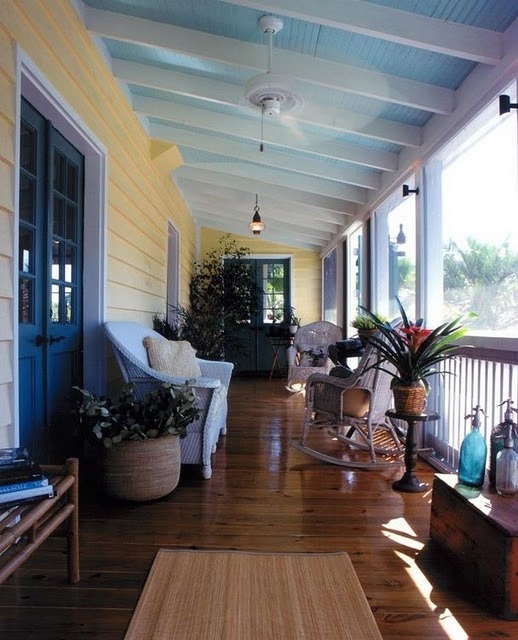 Source: Unknown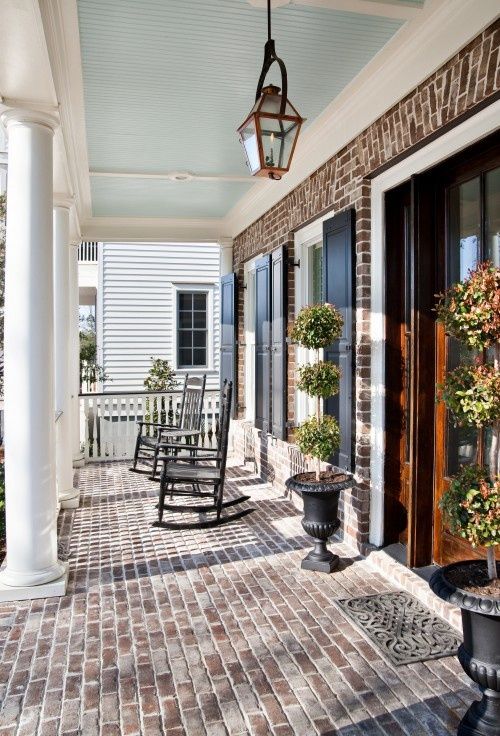 Source: Houzz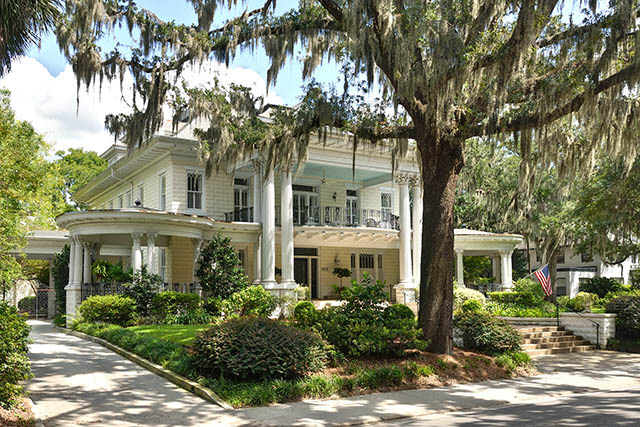 Source: Between Naps on the Porch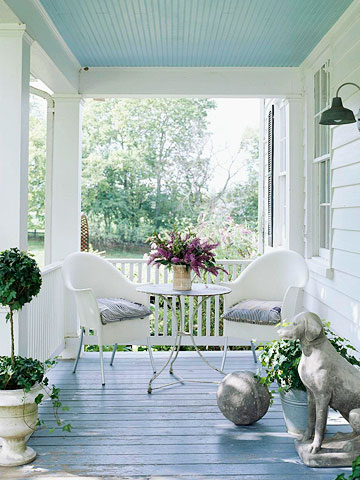 Source: Better Homes & Gardens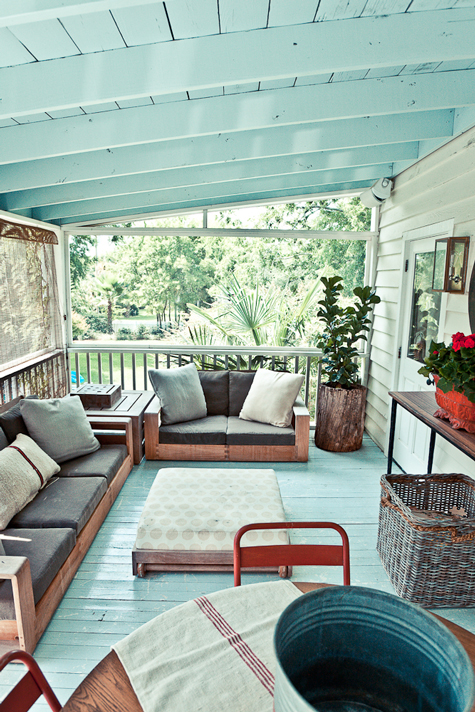 Source: Cortney Bishop
As you can see, there is no exact shade of "Haint Blue" – they all tend to vary somewhat. Here are my top picks for paint colors (all are made by Behr):

Follow Life on Shady Lane with Bloglovin'