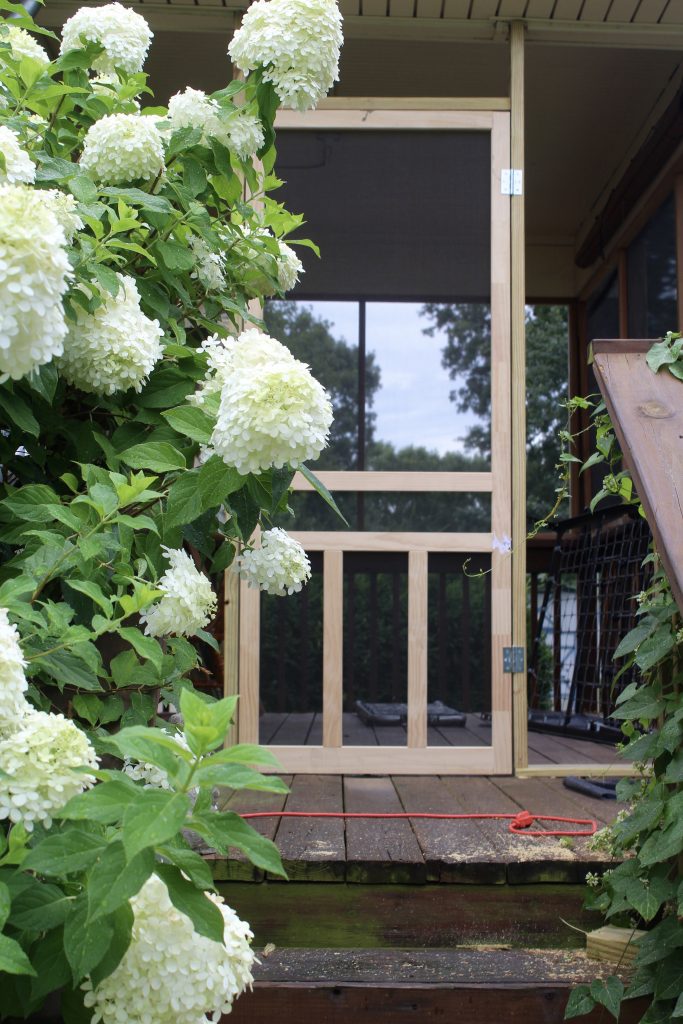 A few weeks ago, I told you guys about our plans to screen in our home's side porch. Brandon got to work right away and it took about two full weekends to finish. It was a lot of hard work – I know because of how many hours my husband put in, and how many trips to the hardware store he made. Also there may or may not have been a teensy bit of profanity as he was figuring it all out. ;) BUT after all that hard work, we finally have a completely screened in porch!
Side note: Can I just say one more time that I have the best husband ever? He puts up with aaaallll of my project ideas and figures out a way to make my house dreams come true. Keeper! 
It was almost as if the space was meant to be screened in…and it was just screaming for some love. The awkward side door confused people when they came to our house – nobody quite knew which one was the "front door." Plus, the side porch was completely covered and almost completely framed out (Brandon just had to add some extra framing for the screens) – like I said, meant to be screened in.
We have plans to eventually pull out the single door and put in something bigger, like a slider. In my ideal world, we would put in french doors, but our living room and the porch just aren't big enough to allow for swinging doors. We need all of the space we can get.
Anyway, I found the cutest wicker chairs on Craigslist for a steal (Hallelujah for Craigslist finds!) and we had a pretty daybed that we hadn't found a home for yet – all of that went out on the porch. I talked about my favorite indoor/outdoor area rugs the other day, but I haven't picked out which one I like best just yet. I also want to hang some indoor/outdoor curtains, find some pretty pots for plants, make a canopy for the bed, find a sheet for the mattress, throw in some indoor/outdoor pillows…you know, all that decorating stuff.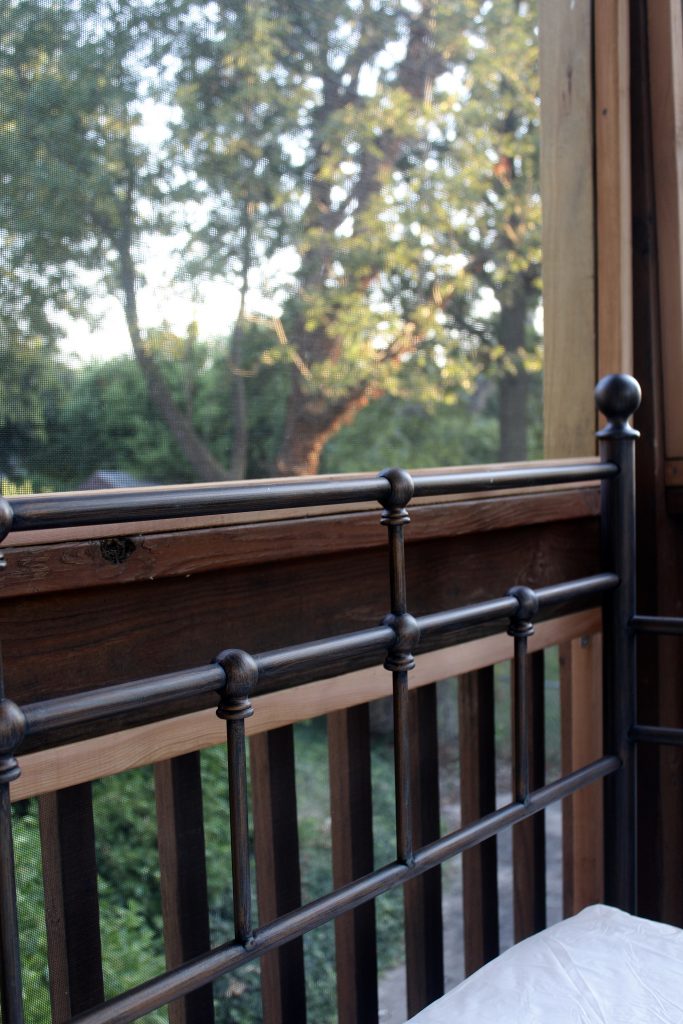 It's coming along so well, don't you think? It has been so fun to work on a project that didn't need to be done. Most of the projects in our home so far have been things like painting pink sponge painted walls and ripping up disgusting carpet….so a "just for fun" project is exciting!
Oh and one more thing, I'm just gonna live this one here. Henry is already loving the porch! :)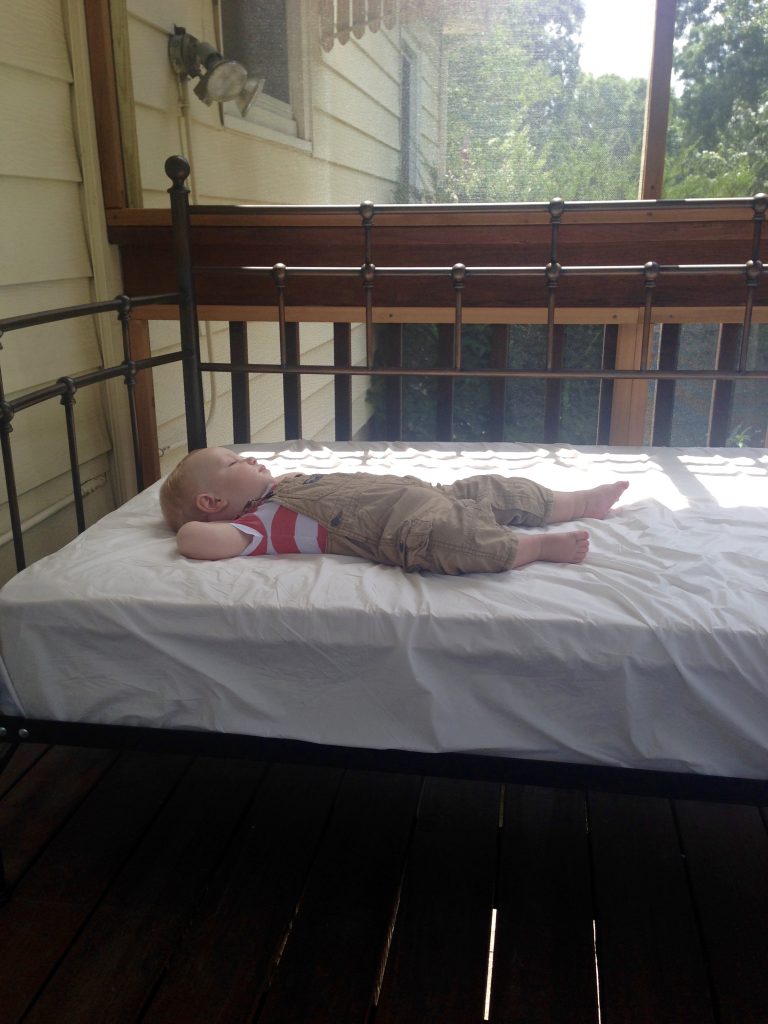 Don't forget that you can sign up to receive my emails – I send one out every time I publish a new post, so you'll never miss out on anything that's happening on Shady Lane! There's a sign up form at the very top of the page. Let me know if you need any help!
I'm all over the web – follow me! Instagram, Twitter, Snapchat (lifeonshadylane), Facebook, Pinterest, and Bloglovin'.