Since our kitchen and dining room are essentially finished, we have decided to plan for new projects. I've got about a million and one ideas in my head for this house, so when I say "plan for new projects," I actually mean that we are getting ready to work on one.
One of the things I really loved about our house was how much porch and deck space it had. The front porch wraps around to the side of the house, but we haven't even begun to try to decorate it since we have been so busy with the interior.
We had a little bit of a dilemma when it came to our living room: there were two "front" doors. One on the front of the house and one on the side – so visitors weren't ever quite sure where to knock. Something about the layout just felt a little…awkward.
Here's our front door: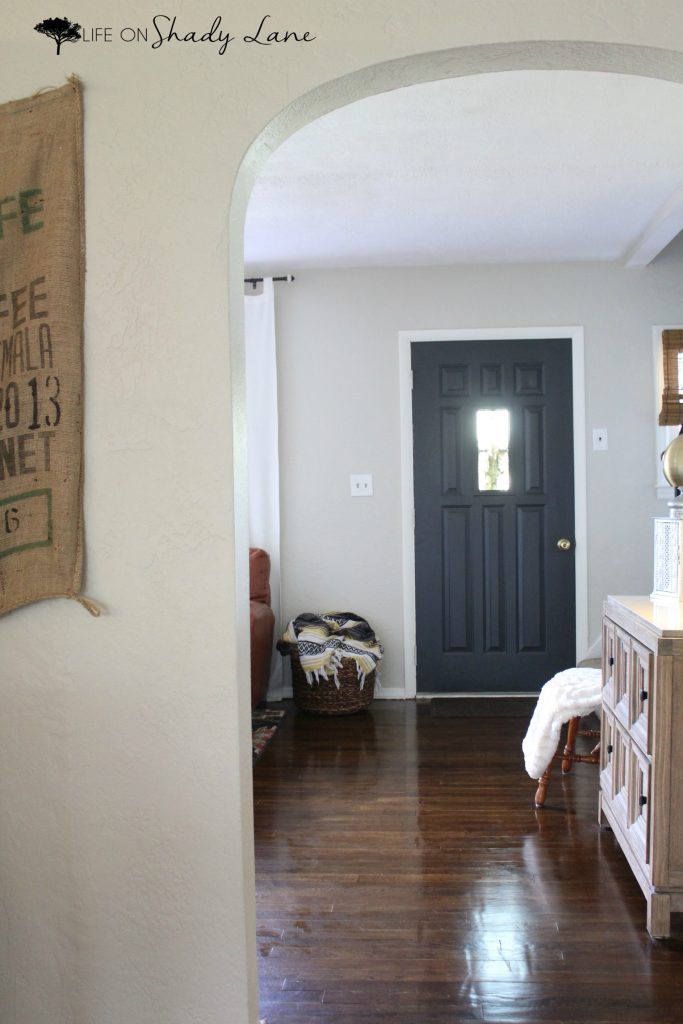 And here is the side door (I apologize, I'm not quite sure why the photo looks blurry):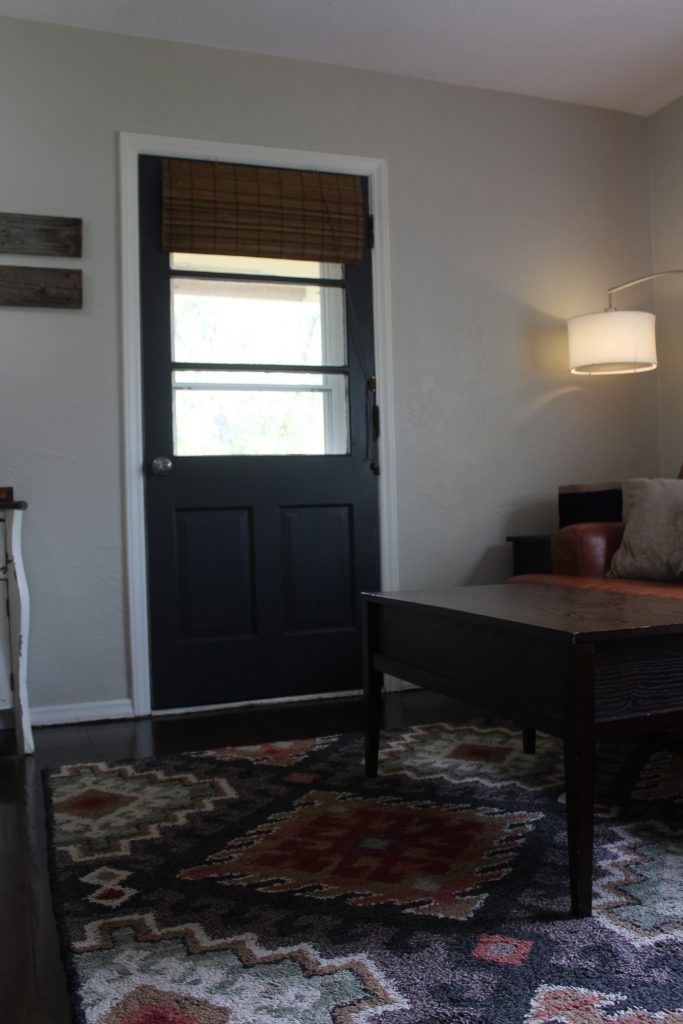 See what I mean? Awkward. 
Maybe there was a good reason for that side door when the house was built, but I sure couldn't figure out what it was.
That is, until I came up with the brilliant idea to screen in our side porch and swap out the door for something bigger, like a sliding door or french doors. Bigger window space = much more light in the room, and I love the idea of opening up the doors to let a breeze come into our living room.
Sometimes I have moments of genius. This was definitely one of them. ;)
SO! Now we begin our porch planning. Brandon seems to think that screening it in will be a relatively simple process. I've said before…I come up with the ideas, he implements them (with a little bit of my help). Here are some photos of what the side porch looks like. I've blurred out a little bit of the pictures so internet creeps can't figure out where we live quite as easily, so I apologize for them looking a little weird. :) :)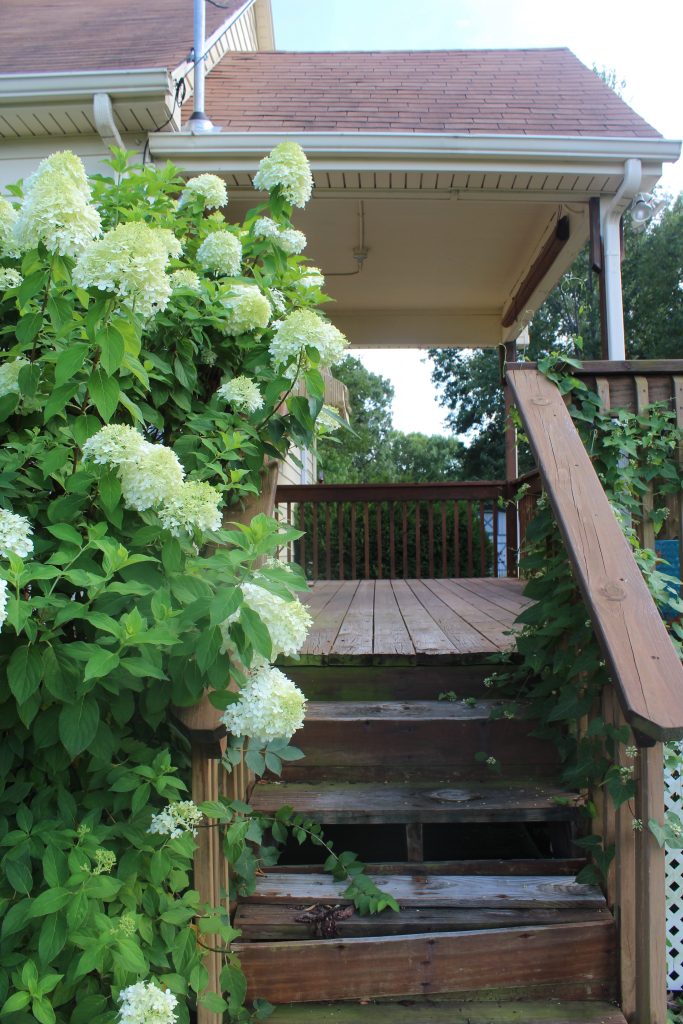 This is the awkward side door. Please excuse our double doormats. It's a little weird around here right now.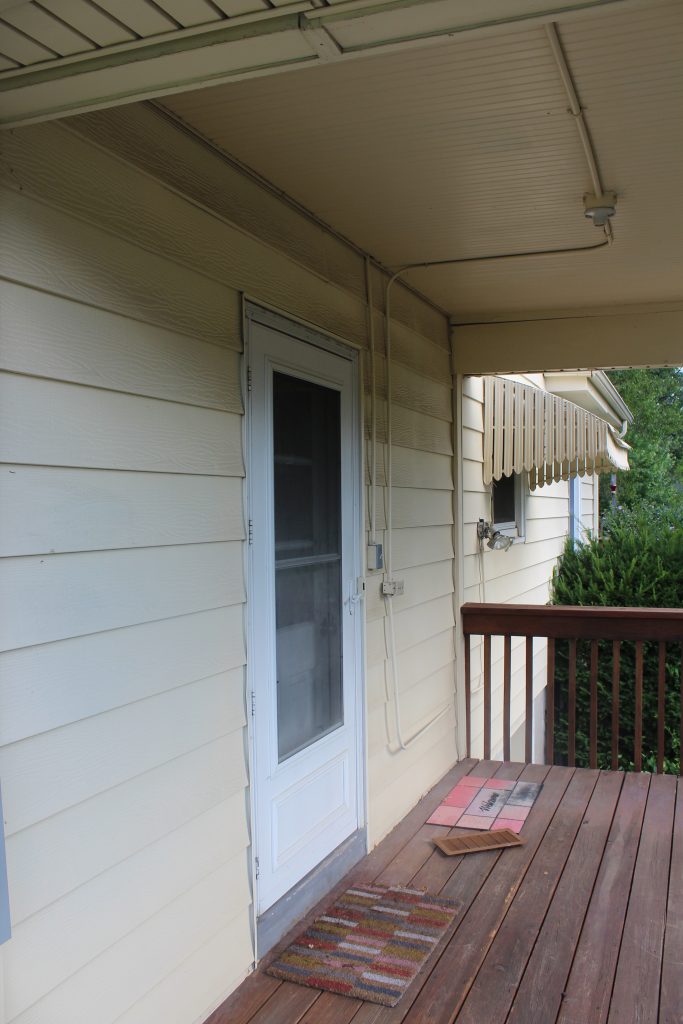 Again, I apologize for the blur.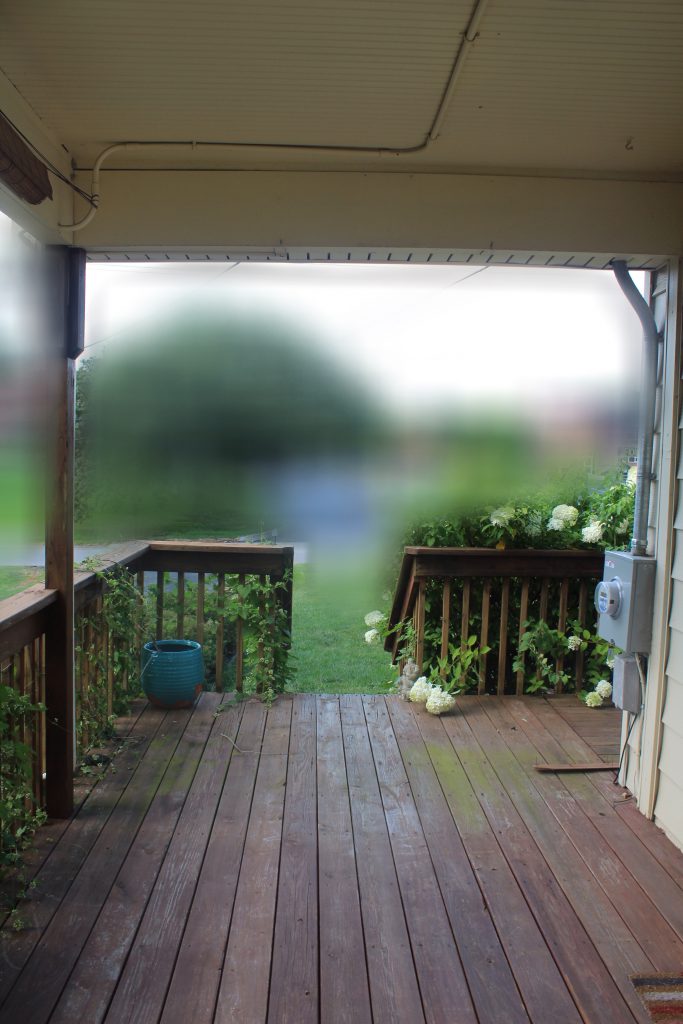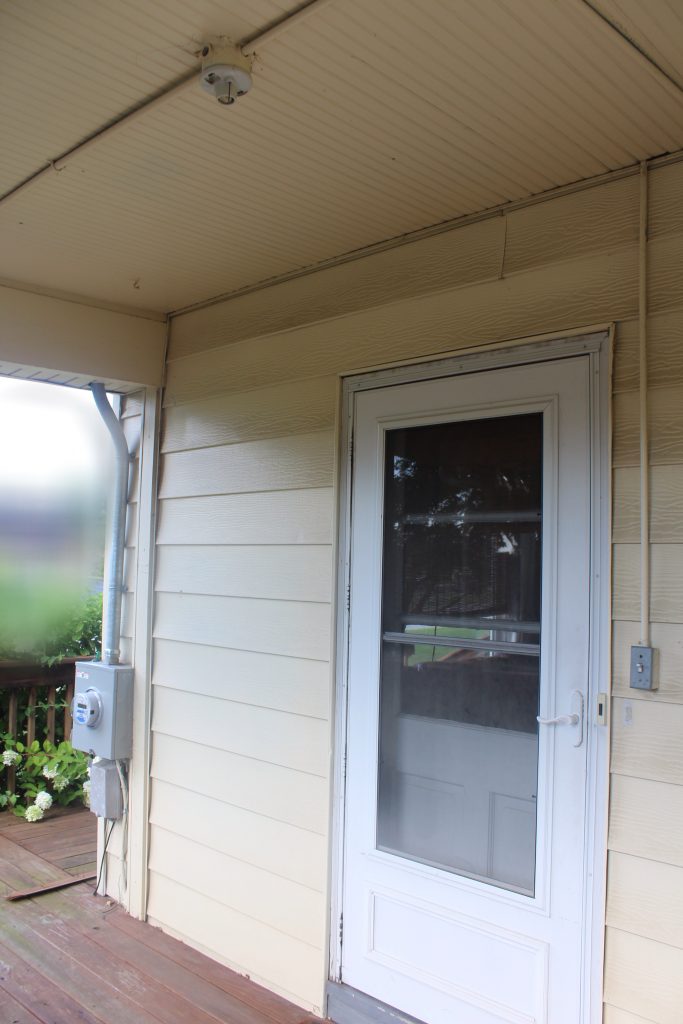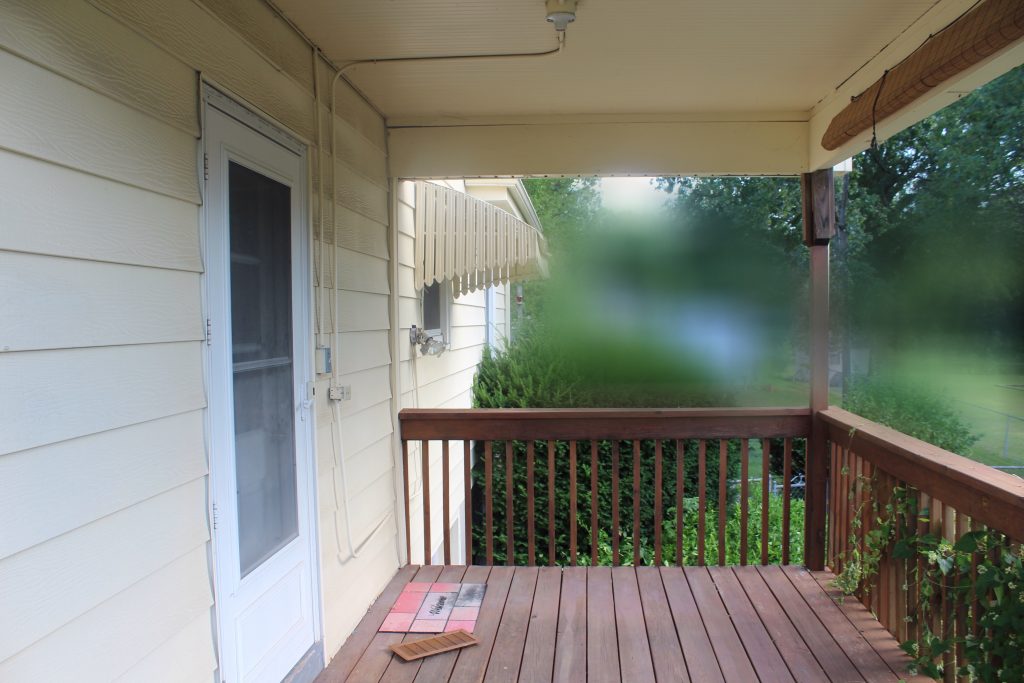 I am so excited to get started and am already thinking about how I'll decorate this space. What are your thoughts?!
Don't forget that you can sign up to receive my emails – I send one out every time I publish a new post, so you'll never miss out on anything that's happening on Shady Lane! There's a sign up form at the very top of the page. Let me know if you need any help!
I'm all over the web –  follow me!  Instagram, Twitter, Snapchat (lifeonshadylane), Facebook, Pinterest, and Bloglovin'.