If you're anything like me, you're lucky if you've purchased even one Christmas gift by this time. It's so difficult to choose gifts that are meaningful, and not just "stuff"! In an attempt to make gift-giving easier, I've put together a roundup of gifts for the home lover: people who love home decor, getting cozy during the cold winter months, or just hanging out at home.
I'll put together additional gift guides between now and Christmas, but wanted to start with this one because, well, I'M a "home lover" and this roundup was a really easy one for me to do! I love everything on this list.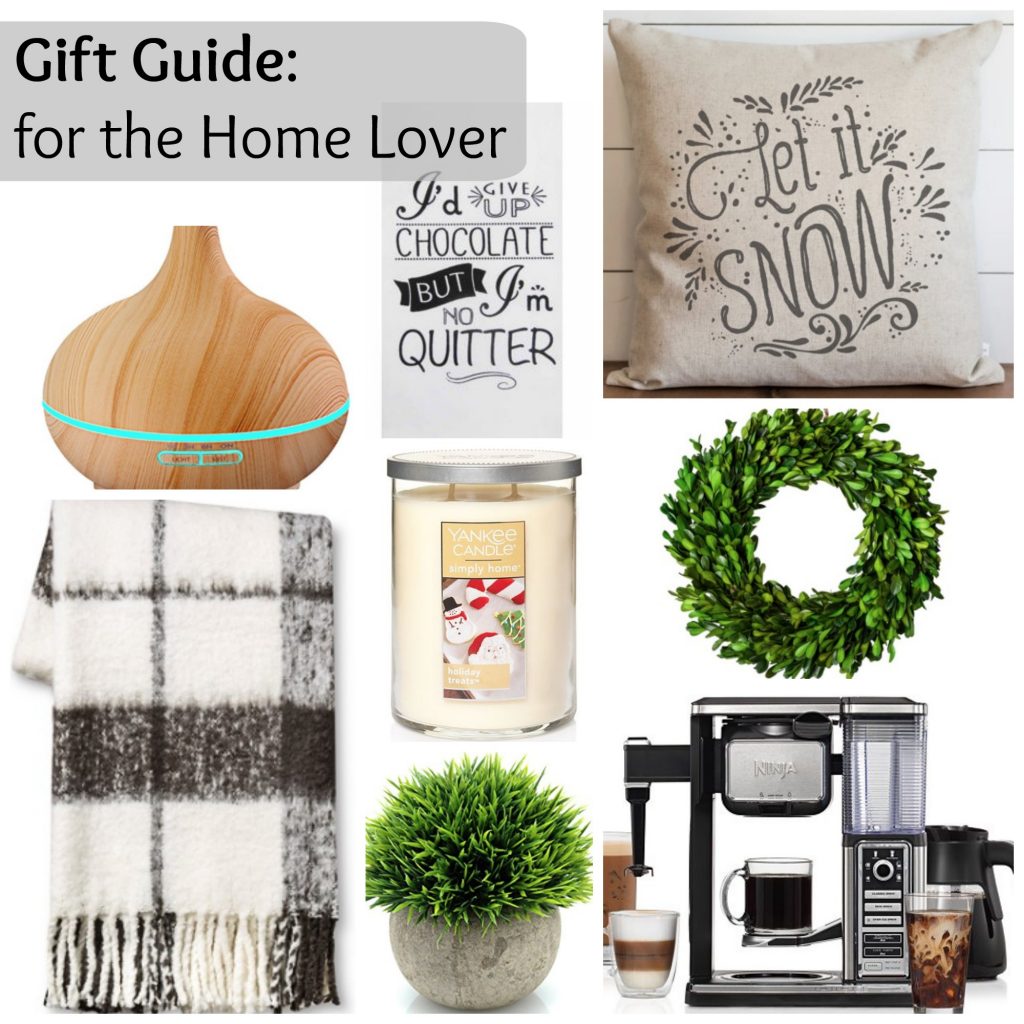 Ninja coffee bar | Let it Snow pillow | Candle |Boxwood wreath | Plaid throw blanket | Faux plant | Cool mist humidifier/essential oil diffuser | Kitchen towel
What type of gift roundup would you like to see next? Let me know!
Don't forget that you can sign up to receive my emails – I send one out every time I publish a new post, so you'll never miss out on anything that's happening on Shady Lane! There's a sign up form at the very top of the page. Let me know if you need any help!
I'm all over the web – follow me! Instagram, Twitter, Snapchat (lifeonshadylane), Facebook, Pinterest, and Bloglovin'.