Yesterday I shared a roundup of some of my favorite gifts for the home lover, and today…I've got a bunch of gift ideas for friends and family who like to entertain! One thing I will mention, is that I am thinking of making use of these lobster gifts, particularly when I have people over for food. It might just give all my friends (and me) an experience we won't forget!
Having people over for dinner or just to hang out is one of my favorite things to do. All of these gifts are perfect for that, and they're especially useful during the holidays when friends and family tend to gather together a lot.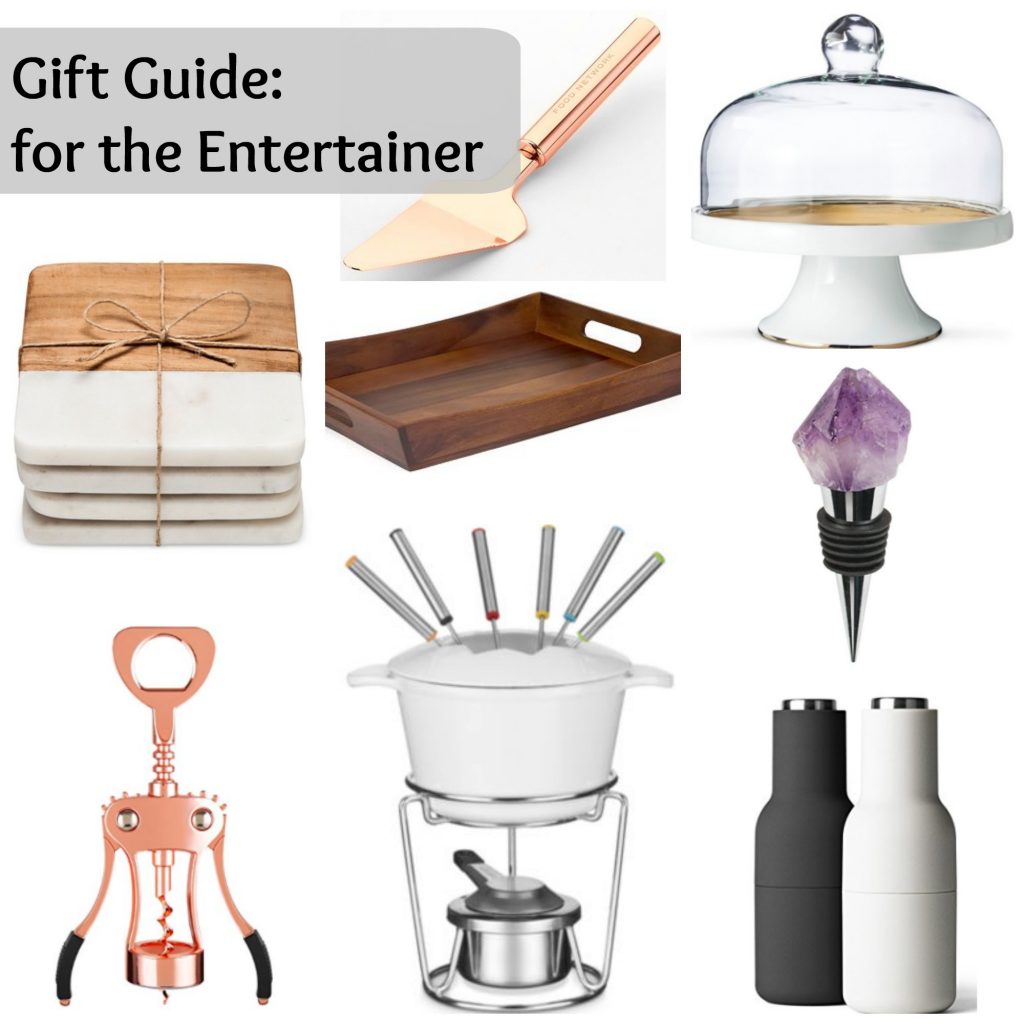 Copper plated corkscrew | Grinder set | Acacia wood tray |Pie server | Marble + wood coasters | Dessert stand | Fondue set | Bottle topper
You might also like my gift guide for the home lover [here].
Check out my other shopping posts [here].
Don't forget that you can sign up to receive my emails – I send one out every time I publish a new post, so you'll never miss out on anything that's happening on Shady Lane! There's a sign up form at the very top of the page. Let me know if you need any help!
I'm all over the web – follow me! Instagram, Twitter, Snapchat (lifeonshadylane), Facebook, Pinterest, and Bloglovin'.