One of the best things about decorating your home for Christmas is that it makes it feel so cozy. And when you hate being cold like me, and live in the midwest, that's a necessity. I'd love to go all out and have like 5 Christmas trees (don't judge me) and string lights and pretty ornaments everywhere, but we have a very curious one year old. Chasing him around the house attempting to prevent injuries, broken ornaments, and toppled Christmas trees does not sound like it would make for a very merry Christmas. So, I contained myself and kept it relatively simple.
————–
I hope you'll check out some of my other posts while you're here, too!
See my DIY projects and inspiration [here]
Check out a home tour [here] 
Check out some more fashion posts [here]
Other than the kitchen, the hearth + dining room is the most used space in the house. SO I wanted it to feel cozy and festive…but I also wanted the space to be usable. Because guys, we actually eat at our kitchen table. I know, shocker right?
Before we get started, you can see what our dining + hearth room looked like for Fall [here].
Our hearth and dining room(s) are actually one big room. The previous owners of our home had the room set up as the living room (tv, chairs, etc.) but it's open to the kitchen and it just felt like it should be split into a dining area and "hearth" area. I love that we decided to set it up this way – the TV is in our living room and we don't have one in the hearth room. People tend to hang out in front of the fireplace when we have people over or when I'm just cooking dinner, and I love that the lack of a TV creates a space where people can actually talk to each other.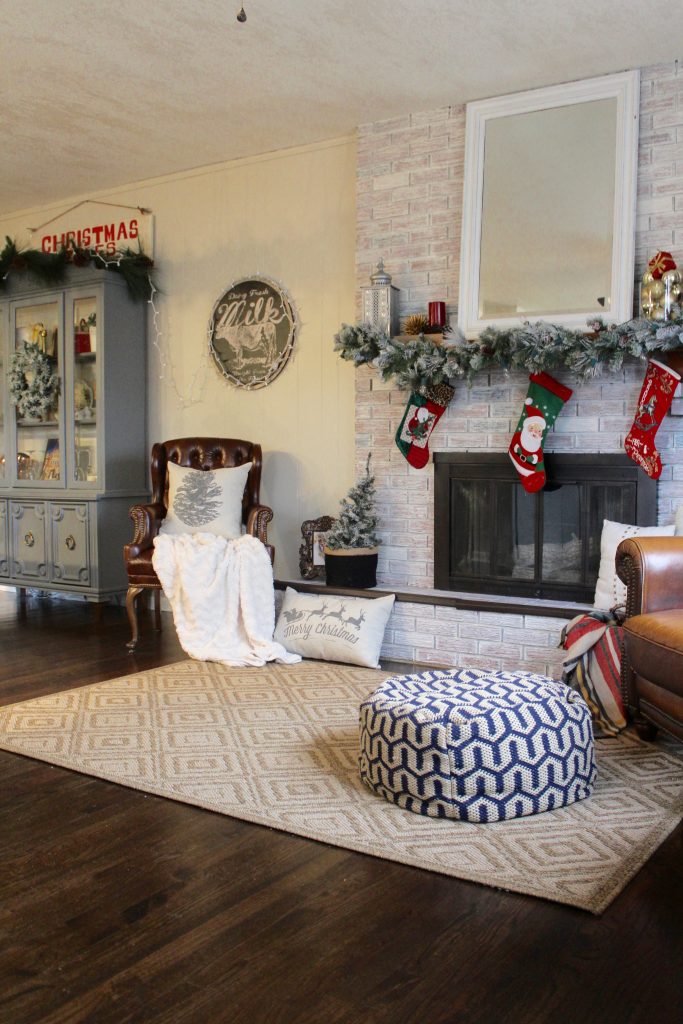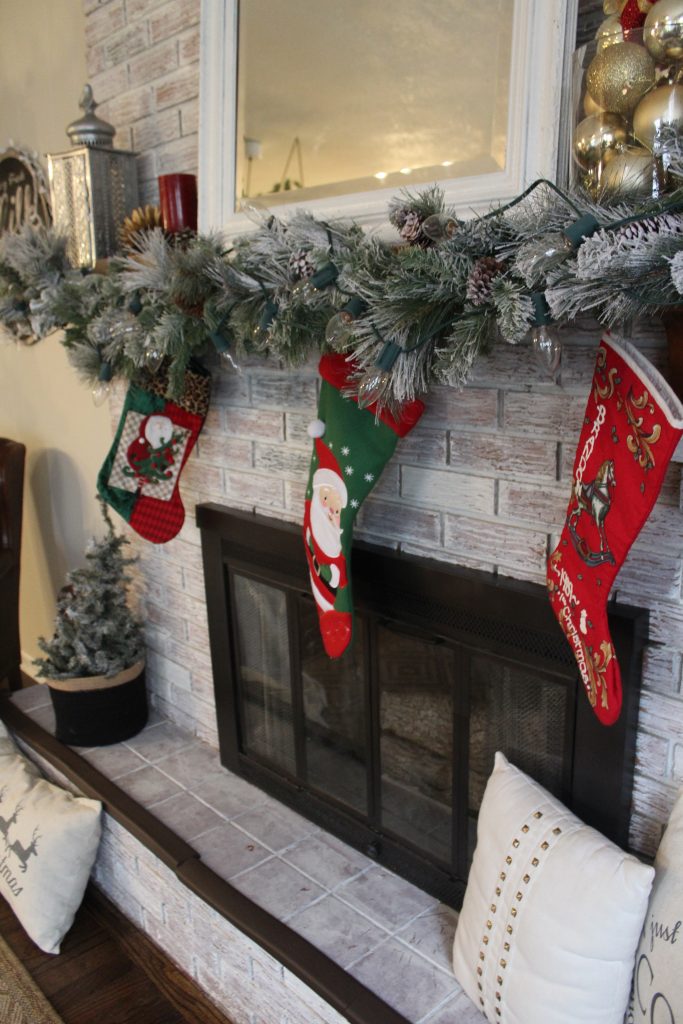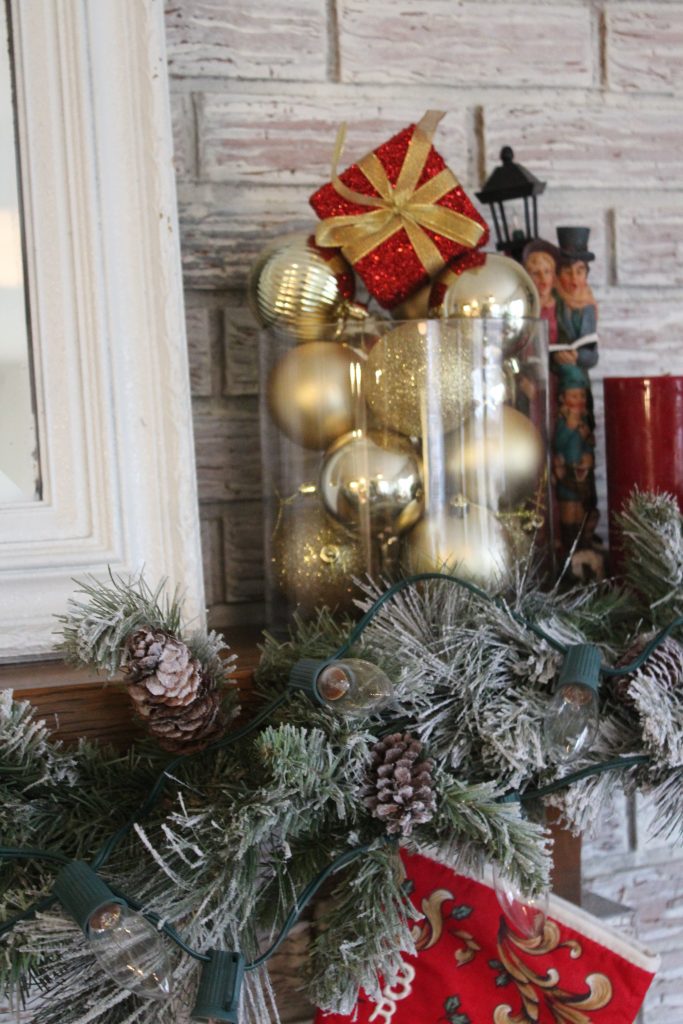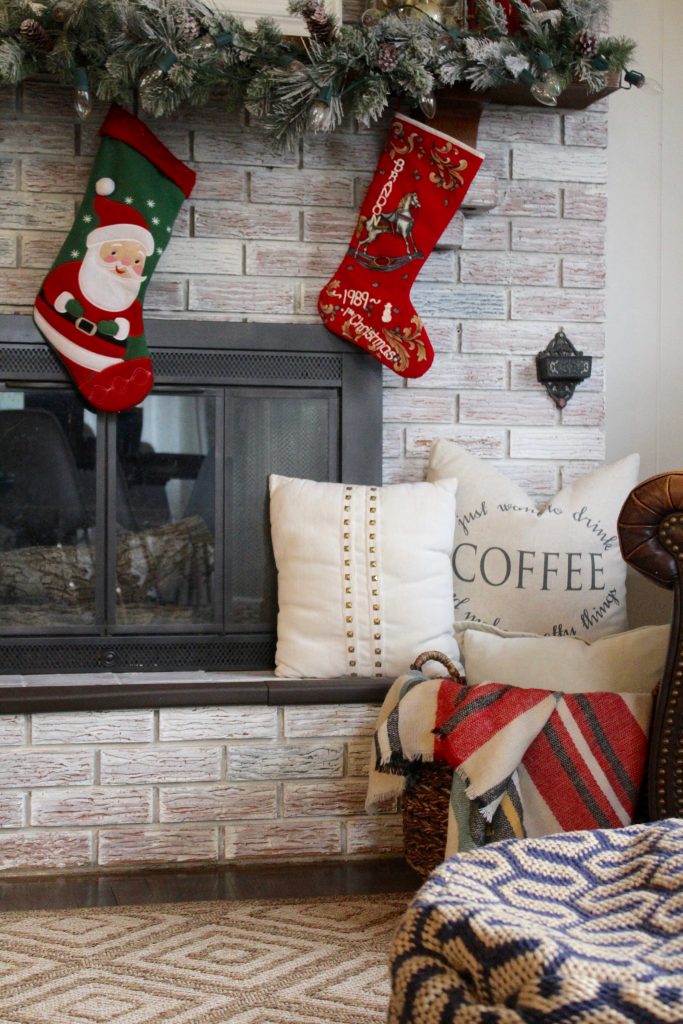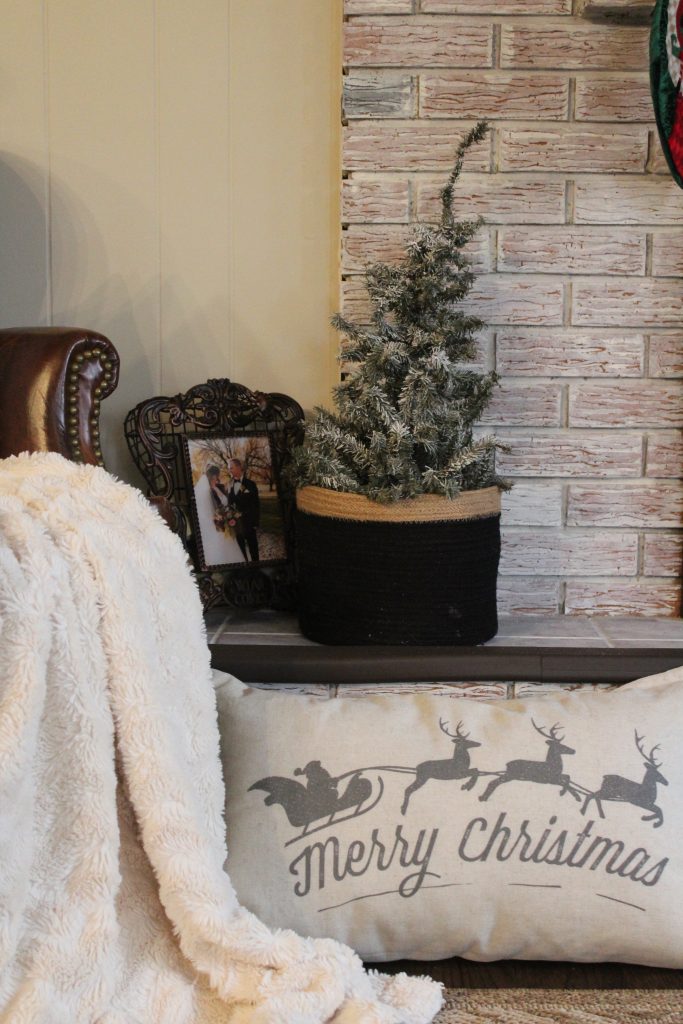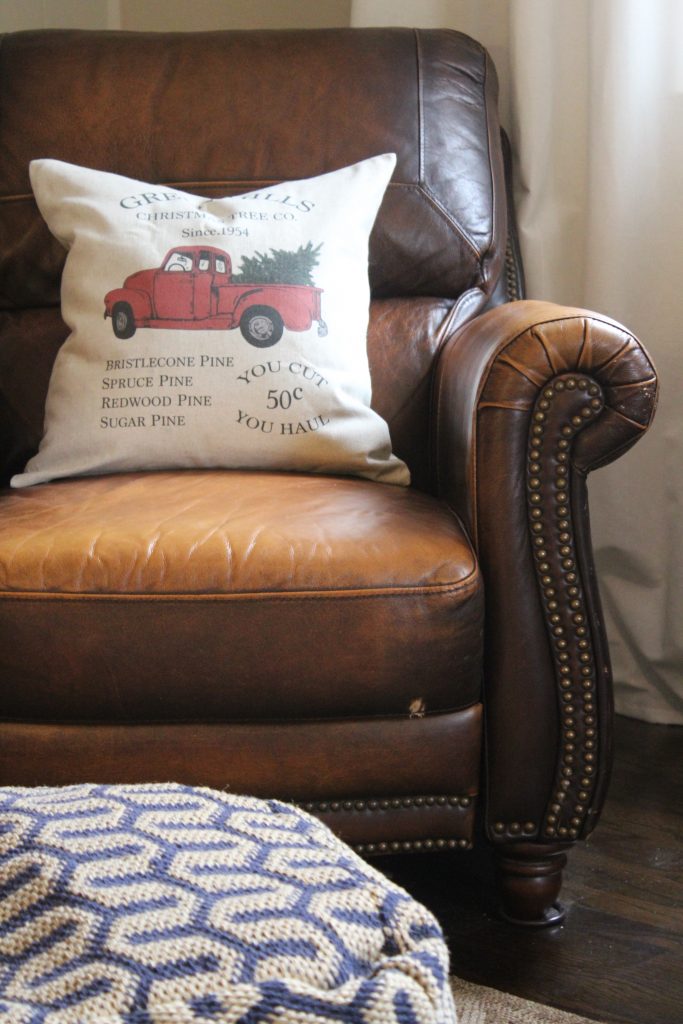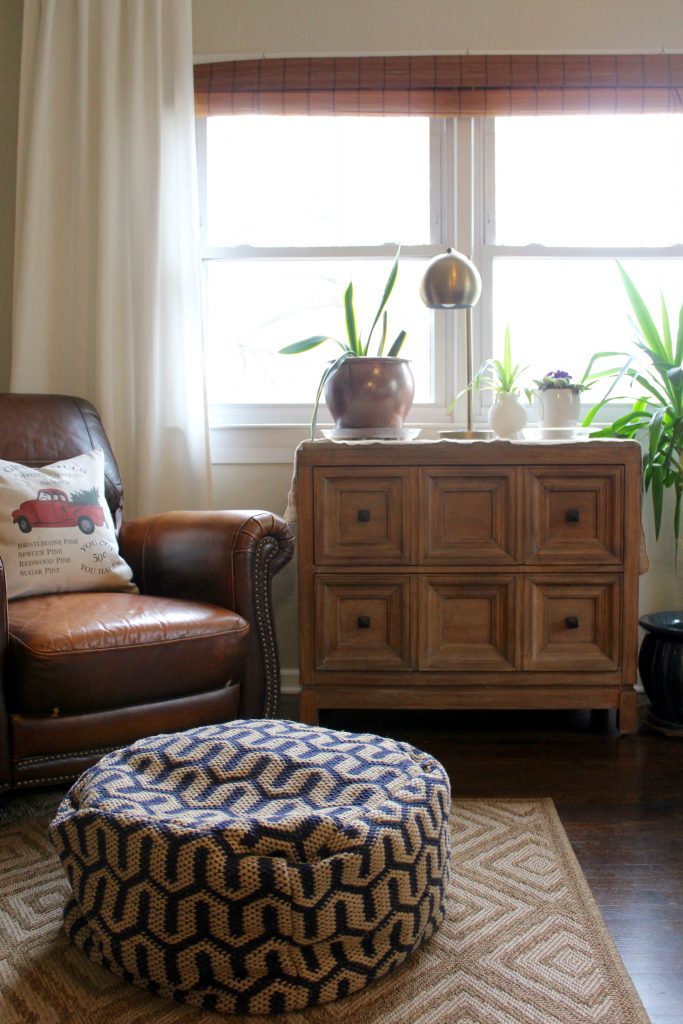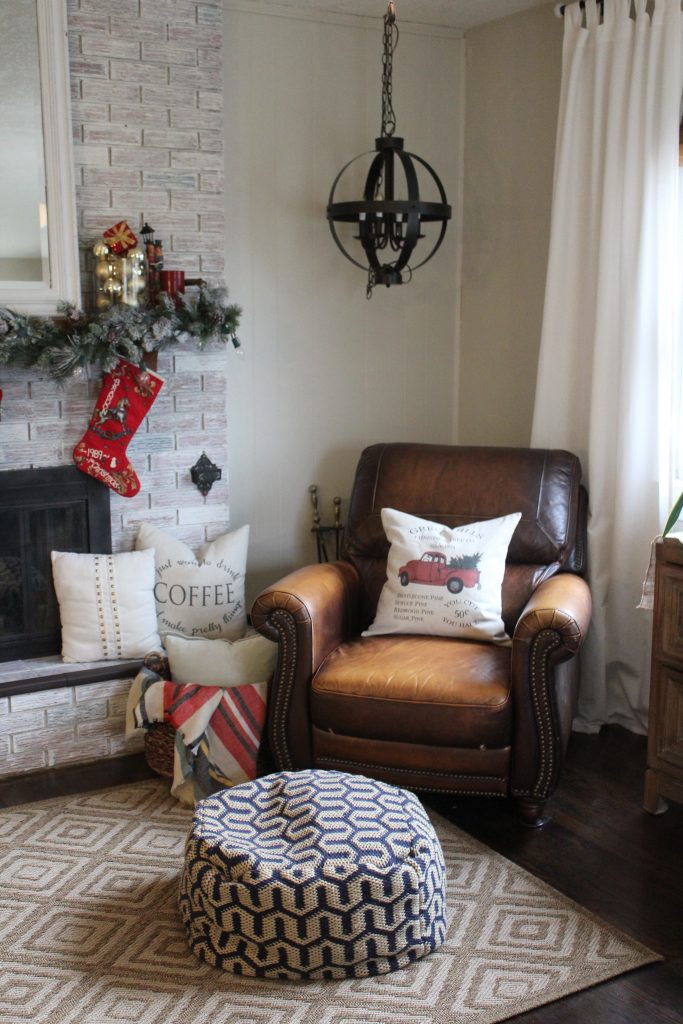 And a few shots with the lights on! I got the flocked garland at At Home and just wrapped Christmas lights around it myself.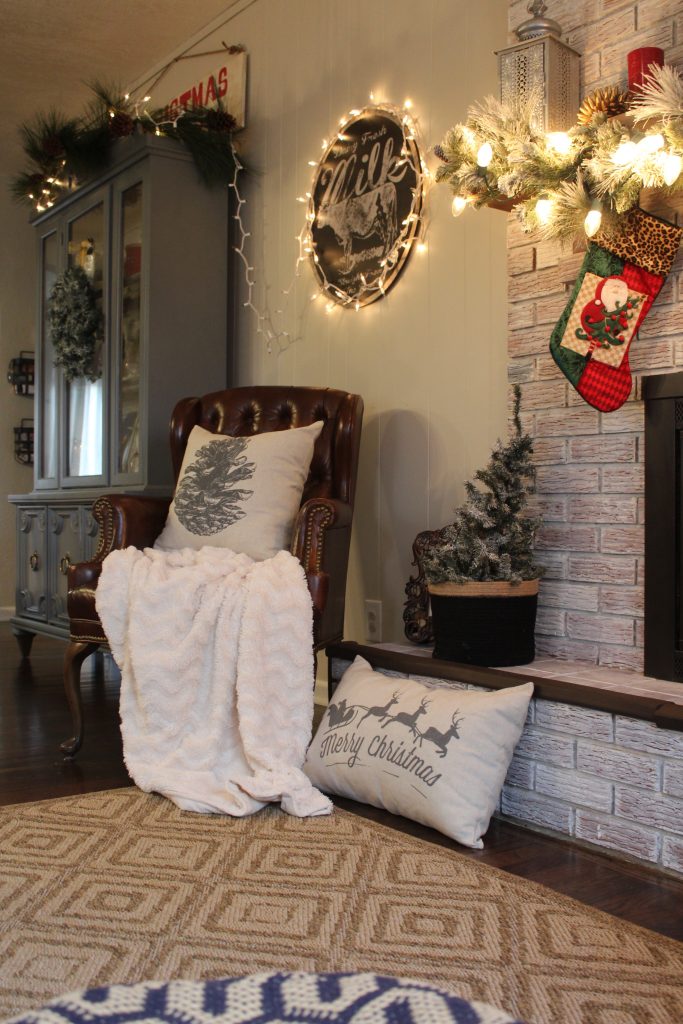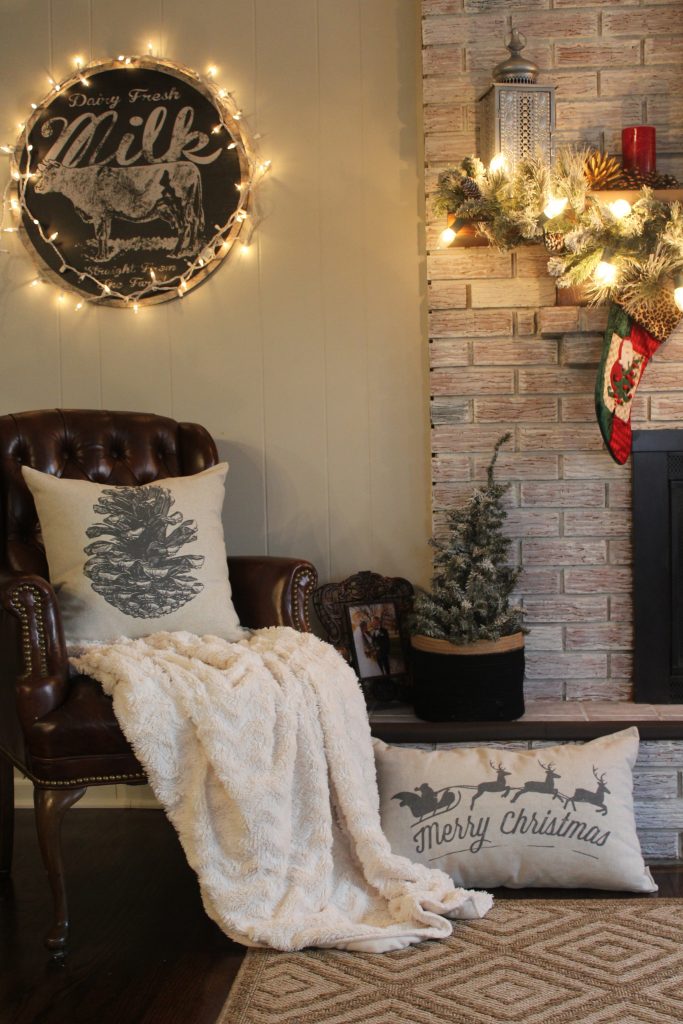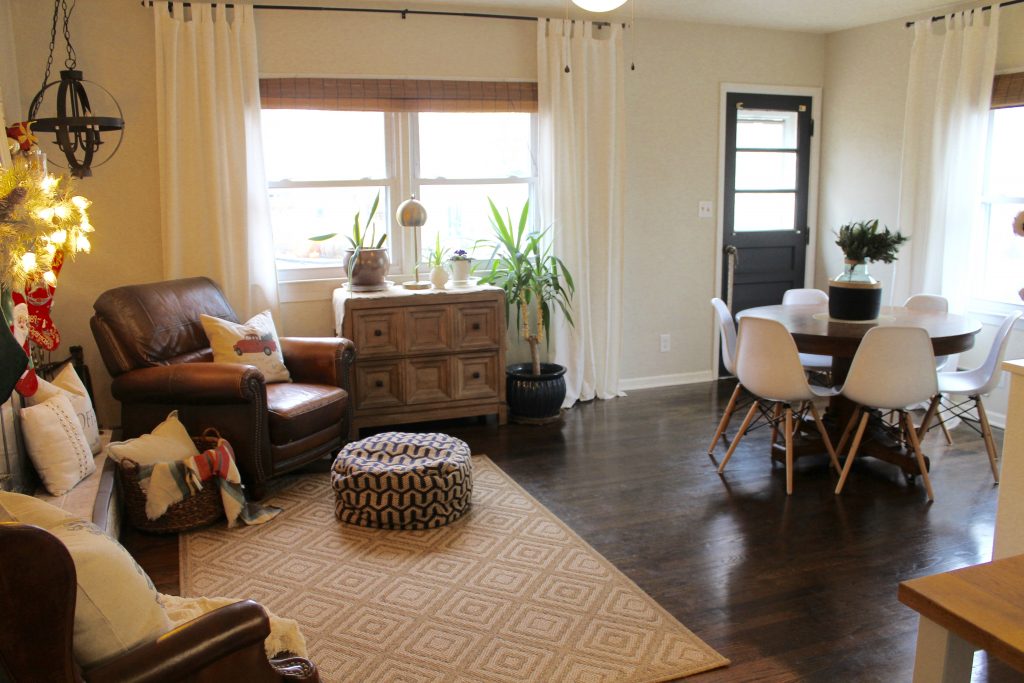 OK and now I'll show you the dining area! Like I said, it's all one big room, I just split it into two different "areas."
You can see a little bit of our kitchen in the picture below. There are more photos [here].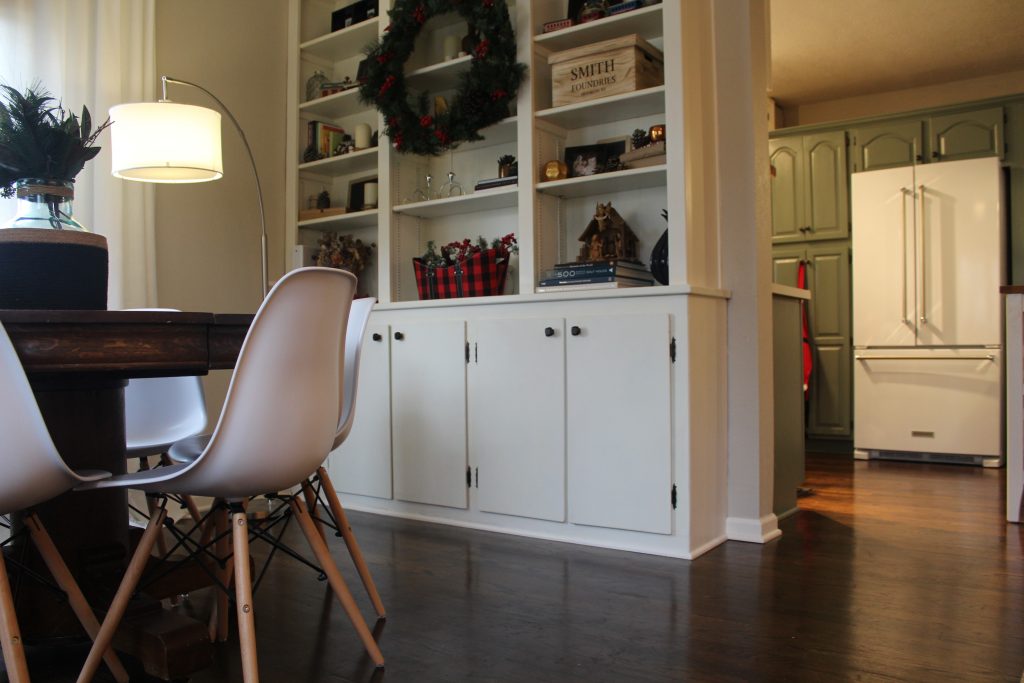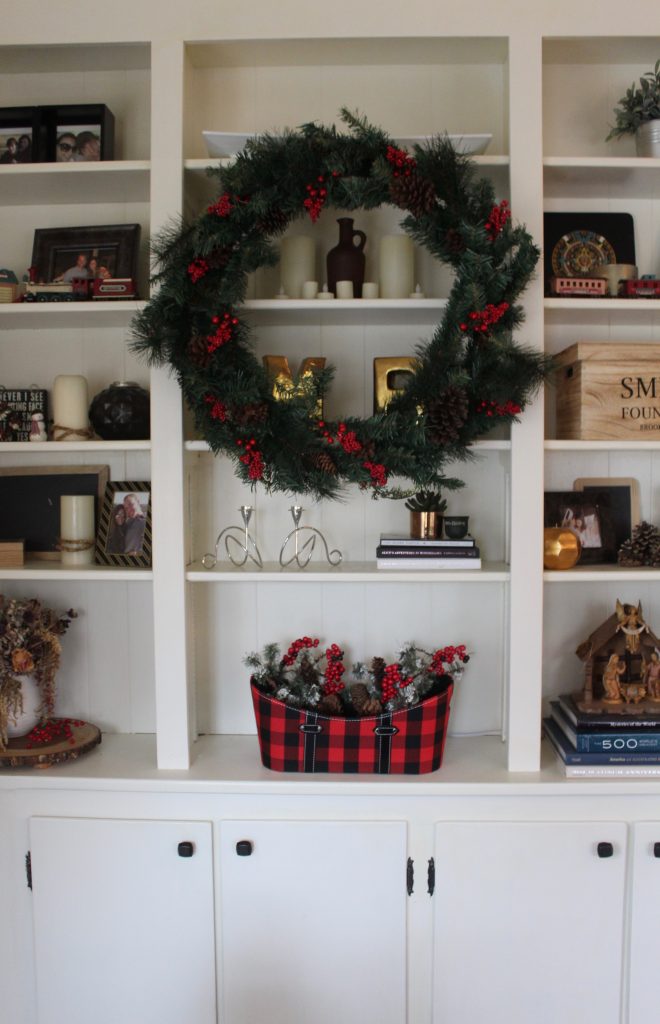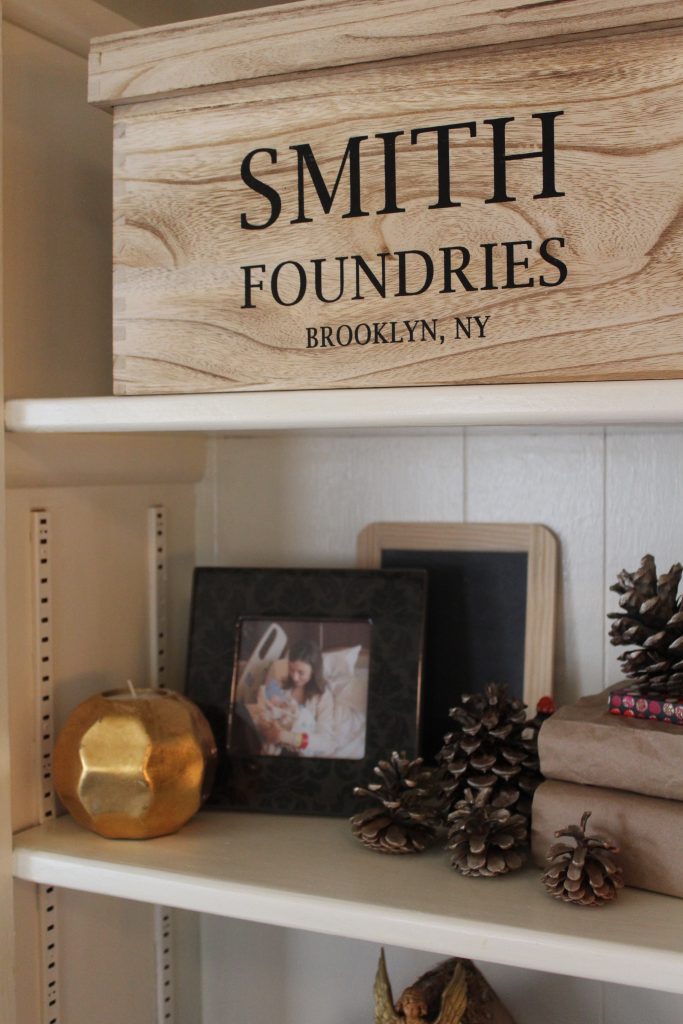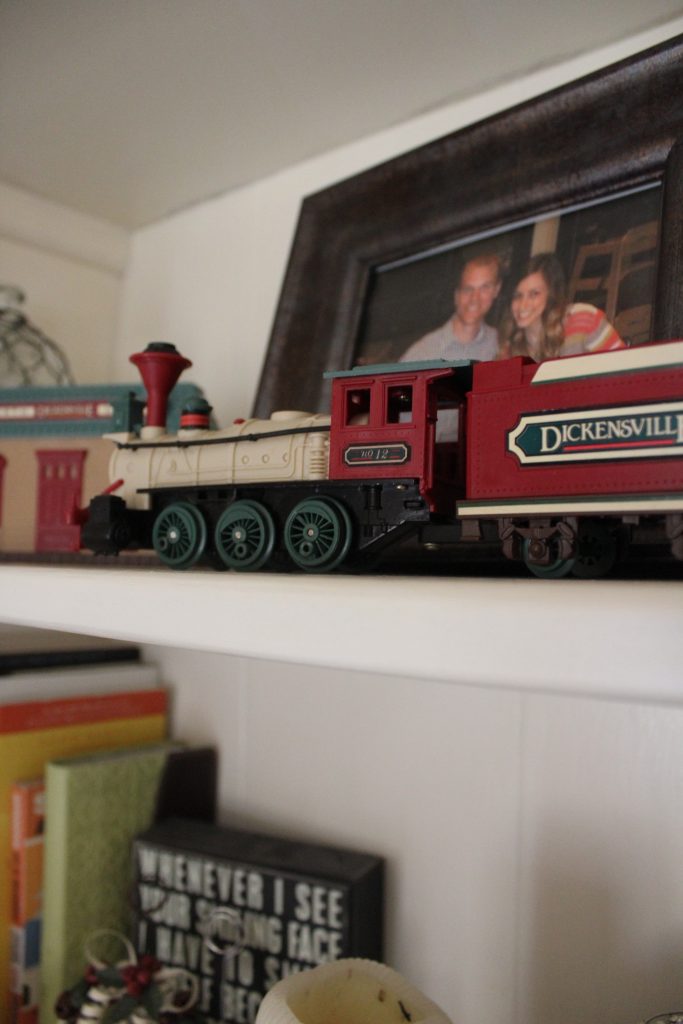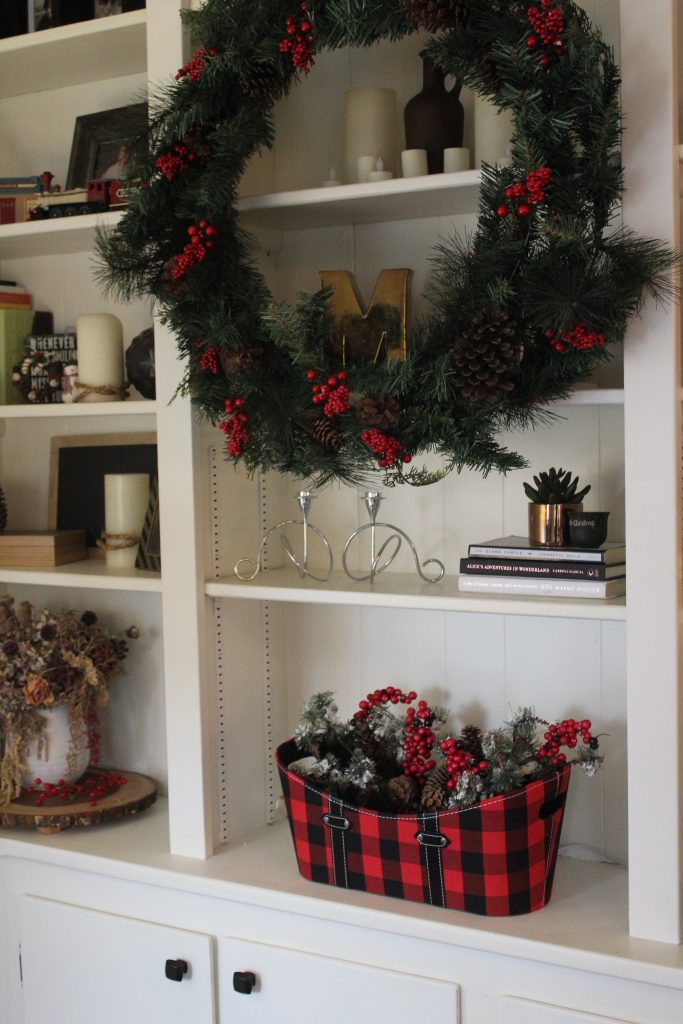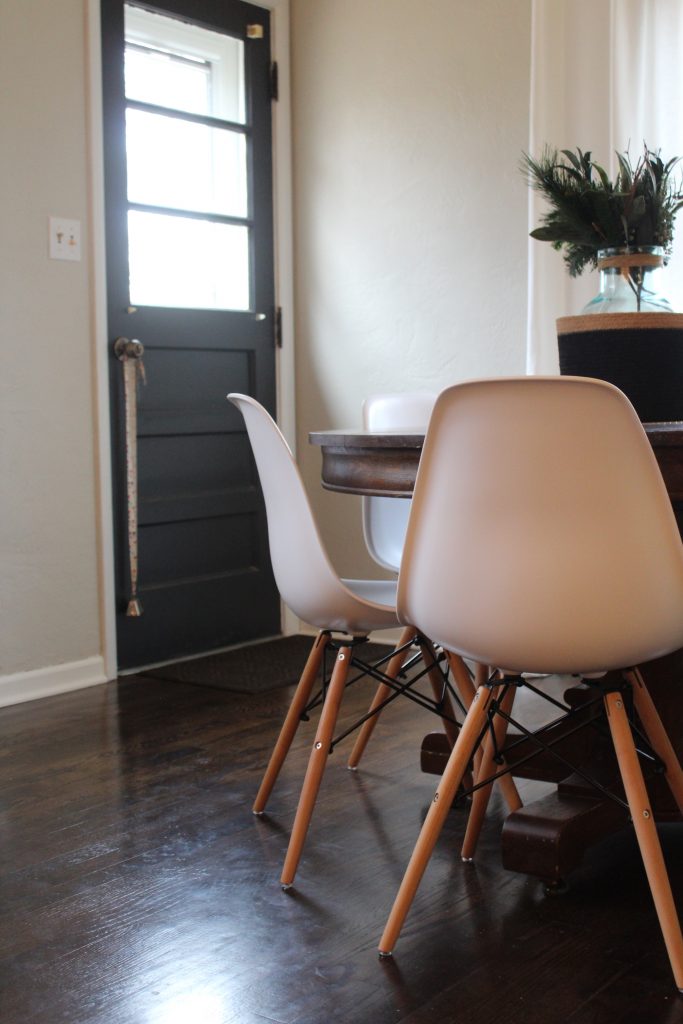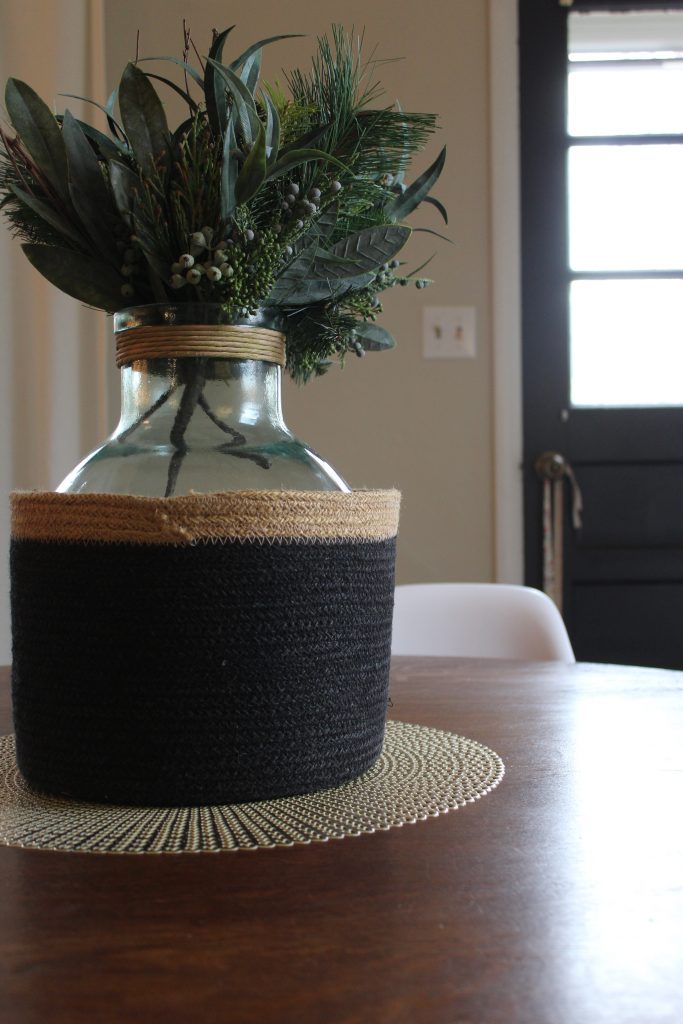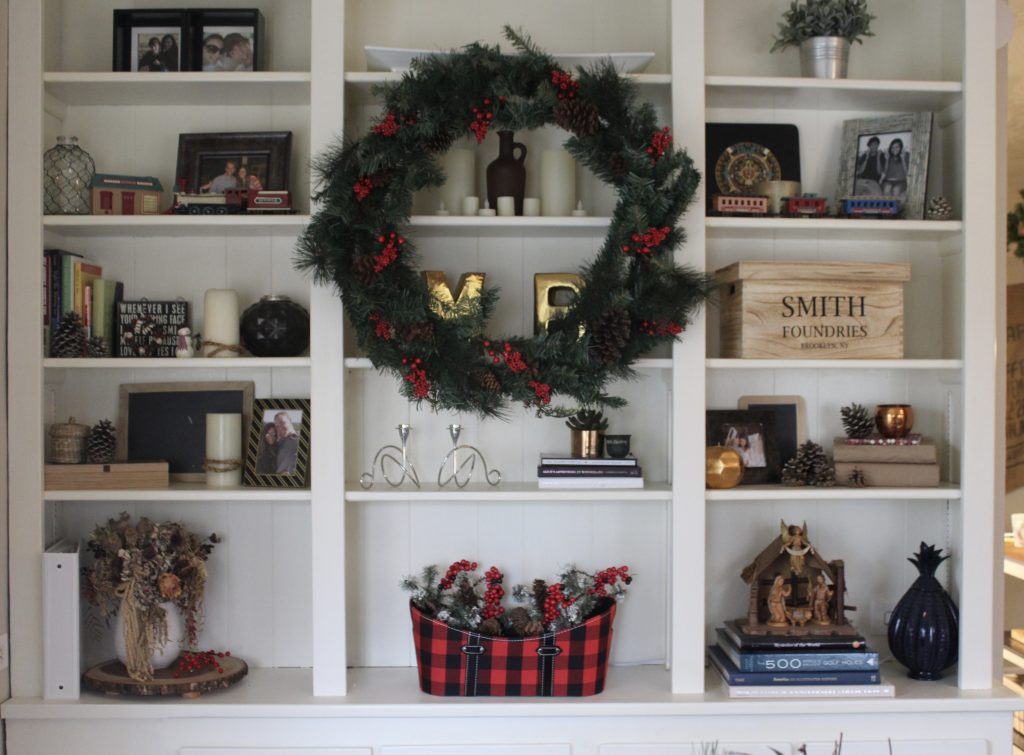 Did you decorate your home for Christmas? What are your favorite colors to decorate with?
————–
I hope you'll check out some of my other posts while you're here, too!
See my DIY projects and inspiration [here]
Check out a home tour [here] 
Check out some more fashion posts [here]
You might like to read these posts next:
Antique pew and Christmas pillows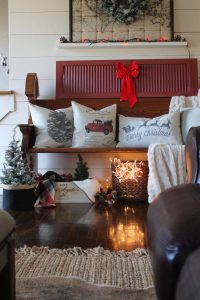 Cozy farmhouse Christmas living room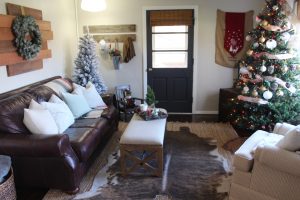 Traditional farmhouse Christmas kitchen