Ever since we moved into our house, I have been looking forward to decorating for Fall. Last year, though, we were super busy renovating nonstop before baby Henry was born, and I didn't have a chance to decorate at all.
But this year, our first floor is almost finished and I've been having fun adding some cozy touches for Fall. Plus, Henry's birthday is on Halloween so I feel like I have a bit of an excuse to get a little festive!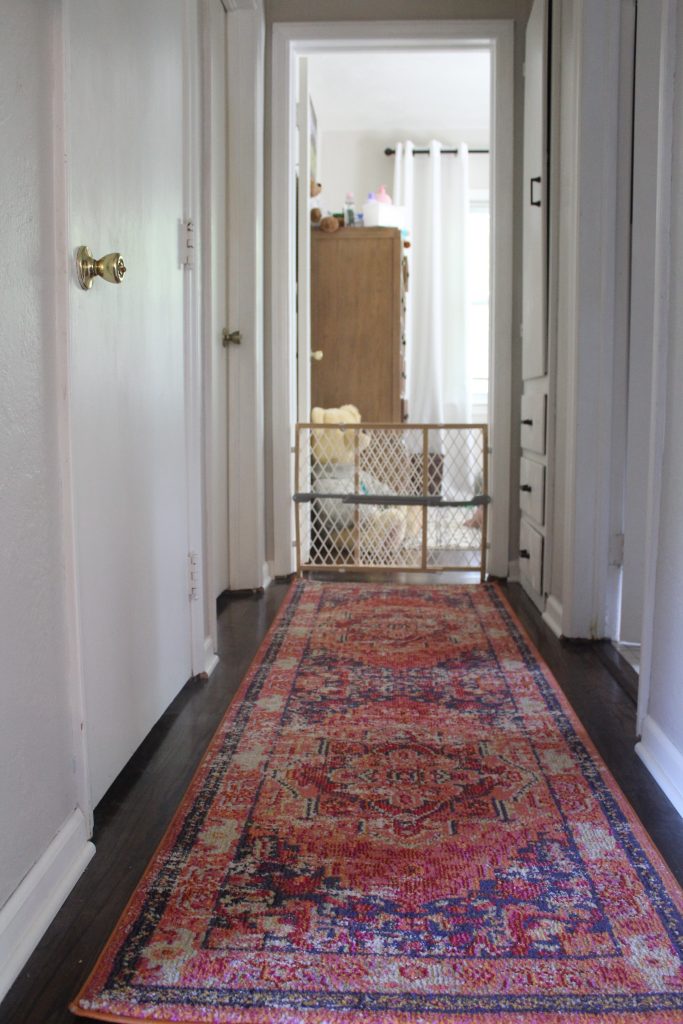 I originally purchased this rug for our home's "entry" but as soon as it arrived I unrolled it in this hallway and loved it, so it will probably stay.  You can find it here.
Fun fact: our china cabinet was originally an off-white color that was really boring…I mixed up my own color (from several cans we had leftover) and this pretty shade of slate blue was born! I actually hated it at first but waited for the paint to dry…and it has since become one of my favorite things in our home.
Oh and also…do you see that little pumpkin up on the top left of the china cabinet? It has little twinkle lights built into it and makes the kitchen feel really cozy at night. I got it from Hayneedle [here]!
That wreath on my fireplace also came from Hayneedle! You can find it here.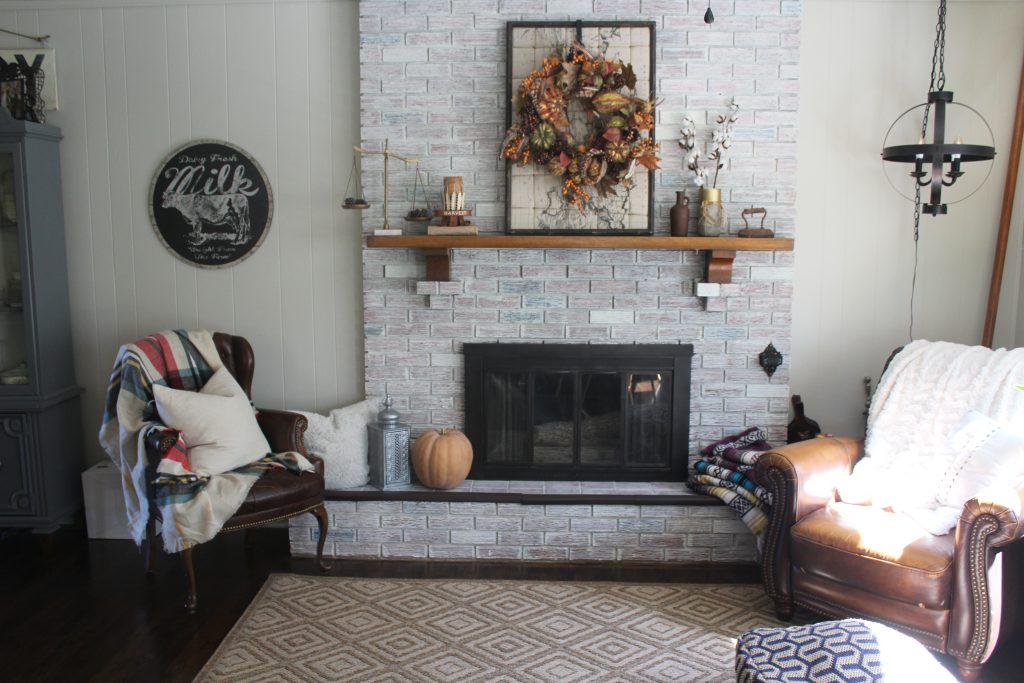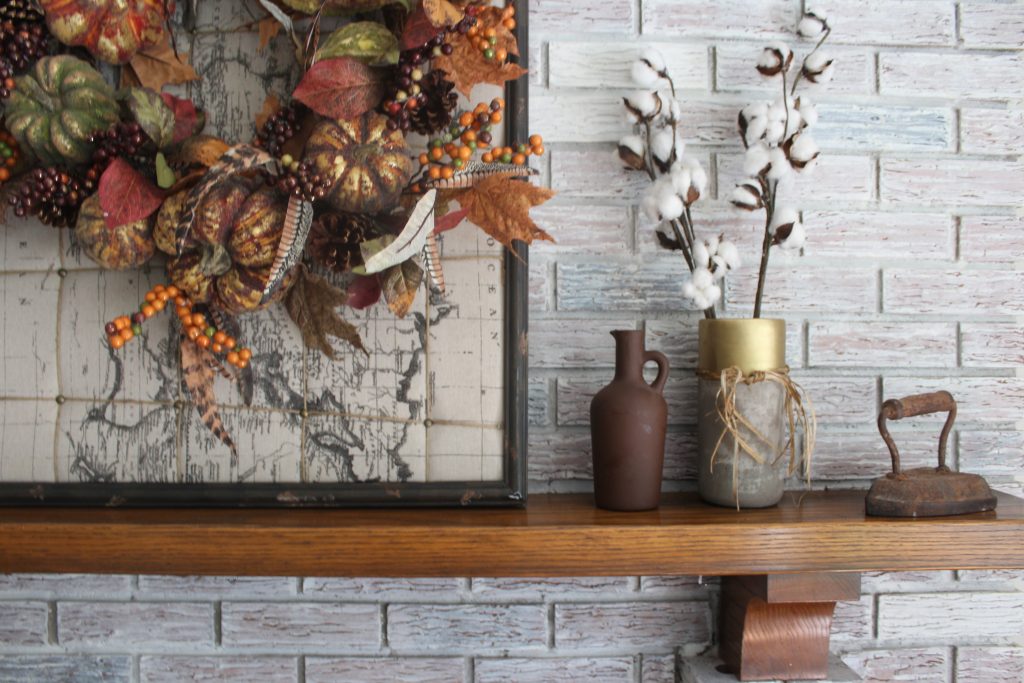 Don't forget that you can sign up to receive my emails – I send one out every time I publish a new post, so you'll never miss out on anything that's happening on Shady Lane! There's a sign up form at the very top of the page. Let me know if you need any help!
I'm all over the web – follow me! Instagram, Twitter, Snapchat (lifeonshadylane), Facebook, Pinterest, and Bloglovin'.