Have you ever heard someone say that, in order to create a home that feels personal, unique, and truly you, yet still beautiful and functional, you should be a collector? Meaning that you should not worry so much about buying matching pieces and decorating an entire room all at once, but instead buy things that you really love one by one, whenever you find them. The theory is that in doing this, you'll create a home that automatically feels cohesive because everything in it fits your own personal, unique style.
That's one mantra that I live by when it comes to decorating. A home is a place that is extremely personal. Typically it's the one place we have that we're able to truly be ourselves. It's where we laugh with family, gather for holidays, spend Sunday mornings. I love decorating so much because I love that is so personal; it's fun to bring in elements that are special and meaningful to my family, and I love to pick pieces that make my family comfortable and happy. What works in one house won't necessarily work in another.
So, with that being said – I've been gathering inspiration for a gallery wall that I'm going to put on our staircase. You can see the before photos [here]. Half of the fun in decorating is the inspiration part of it – I love looking at what other people have created, finding aspects I like about from multiple sources, combining certain aspects, and then putting my own spin on it. I love when a gallery wall feels really collected and personal, so that's my goal for this project. I want to combine pieces that have special meaning with things I can find at Target or Homegoods or wherever – because that's what makes it fun!
*EDIT: This has, by far, been one of my post popular blog posts and one of the most pinned images on Pinterest. Thank you everyone for reading! If you're here from Pinterest, WELCOME and thank you for stopping by! If you don't already follow me on Pinterest, please consider doing so – I pin all kinds of awesome stuff! I'm on Instagram, too!
I hope you'll check out some of my other posts while you're here, too!
See more of my DIY projects and inspiration [here]
Check out a home tour [here] 
Check out some fashion posts [here]
Below are some of my favorite Pins when it comes to gallery walls. They're all so different but I love aspects of all of them.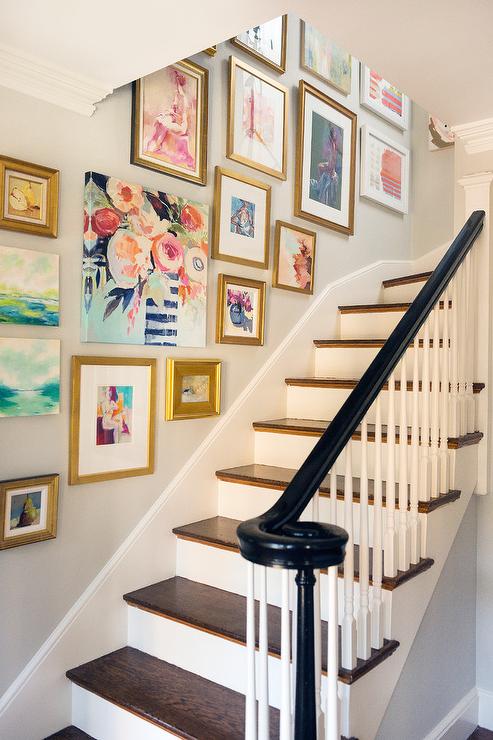 This one is so bright and cheerful. Doesn't that wall just make you want to smile?!
[Source]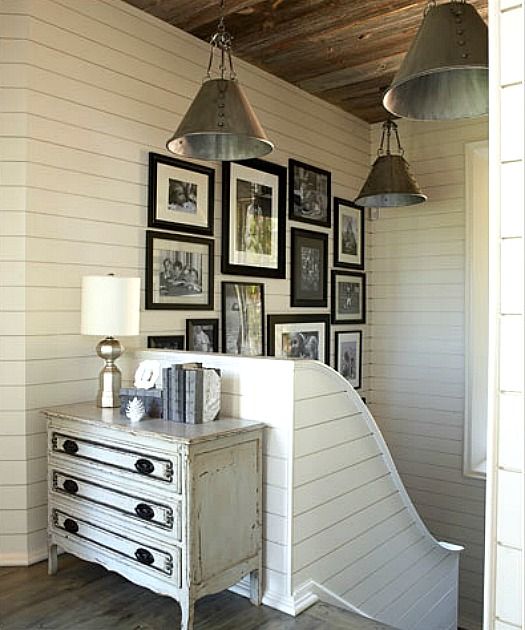 OK the shiplapped walls and barn wood ceiling in this one are amazing. And I love that they did all black and white frames/photos. We have all black and white photos in our living room [here], plus we have shiplap (my "how to" tutorial is here).
[Source]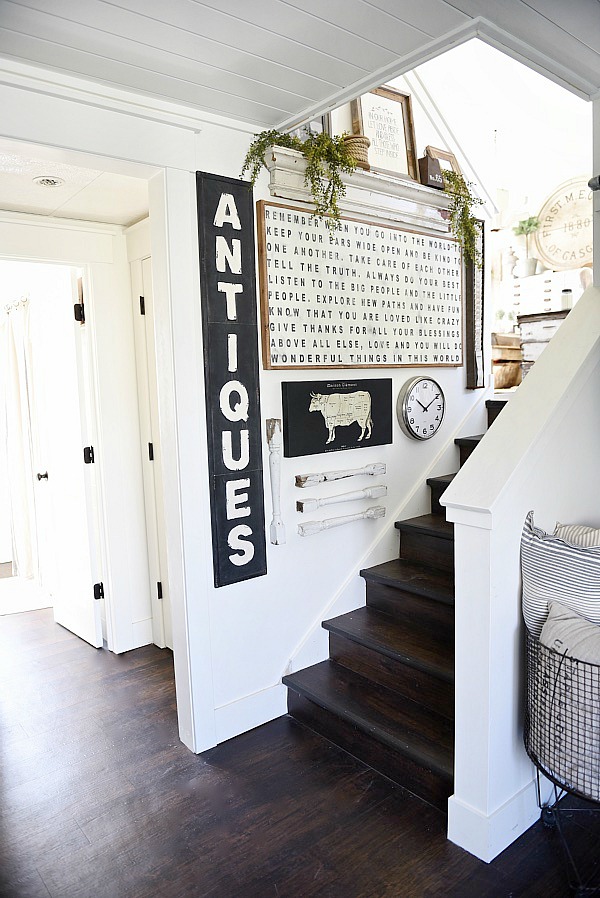 I really like that this one utilizes lots of antique store scores and thrifted finds. Plus, I love that it feels neutral and farmhouse!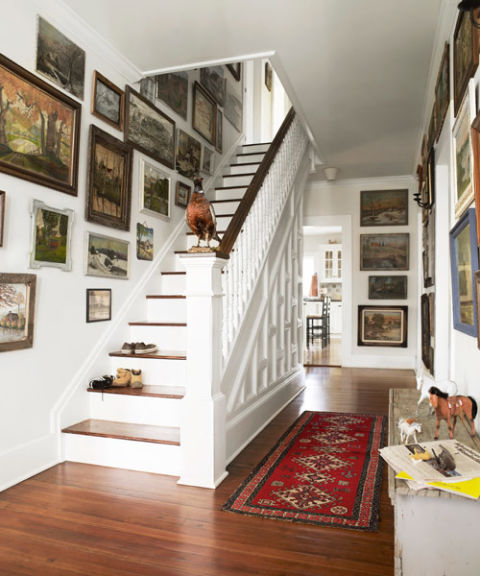 Everything about this is so pretty – all of those vintage photos and paintings (and the vintage rug!) make the space feel so lived in and comfortable.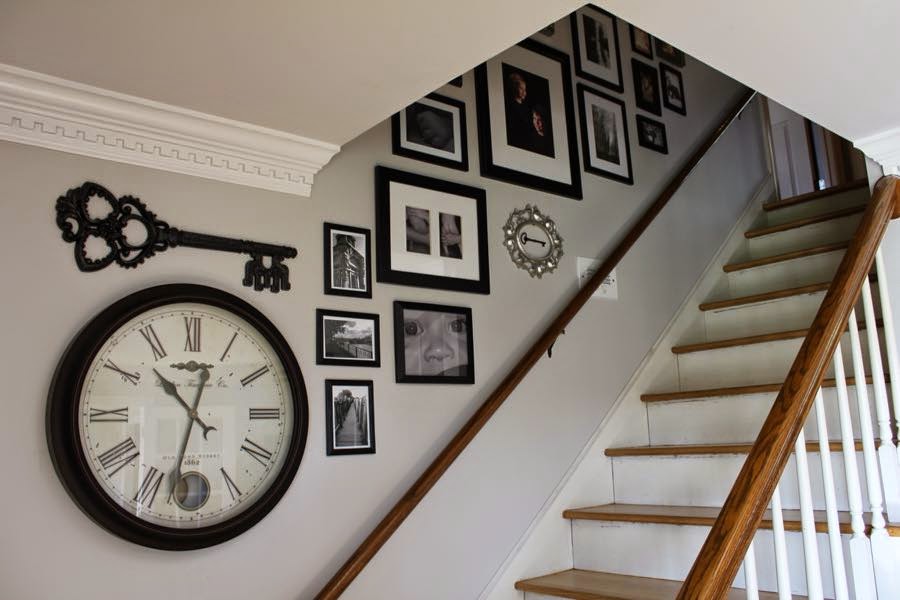 Love that big clock and key!
More vintage paintings…plus shiplap! LOVE.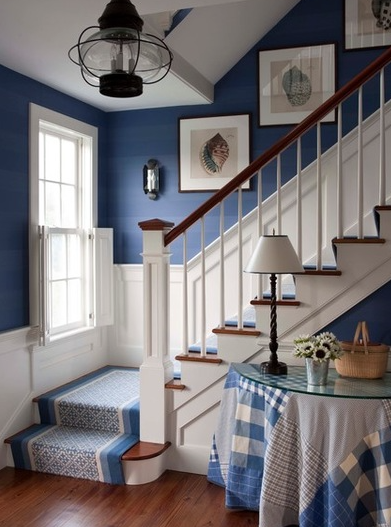 This one is really simple, and I like it because of that!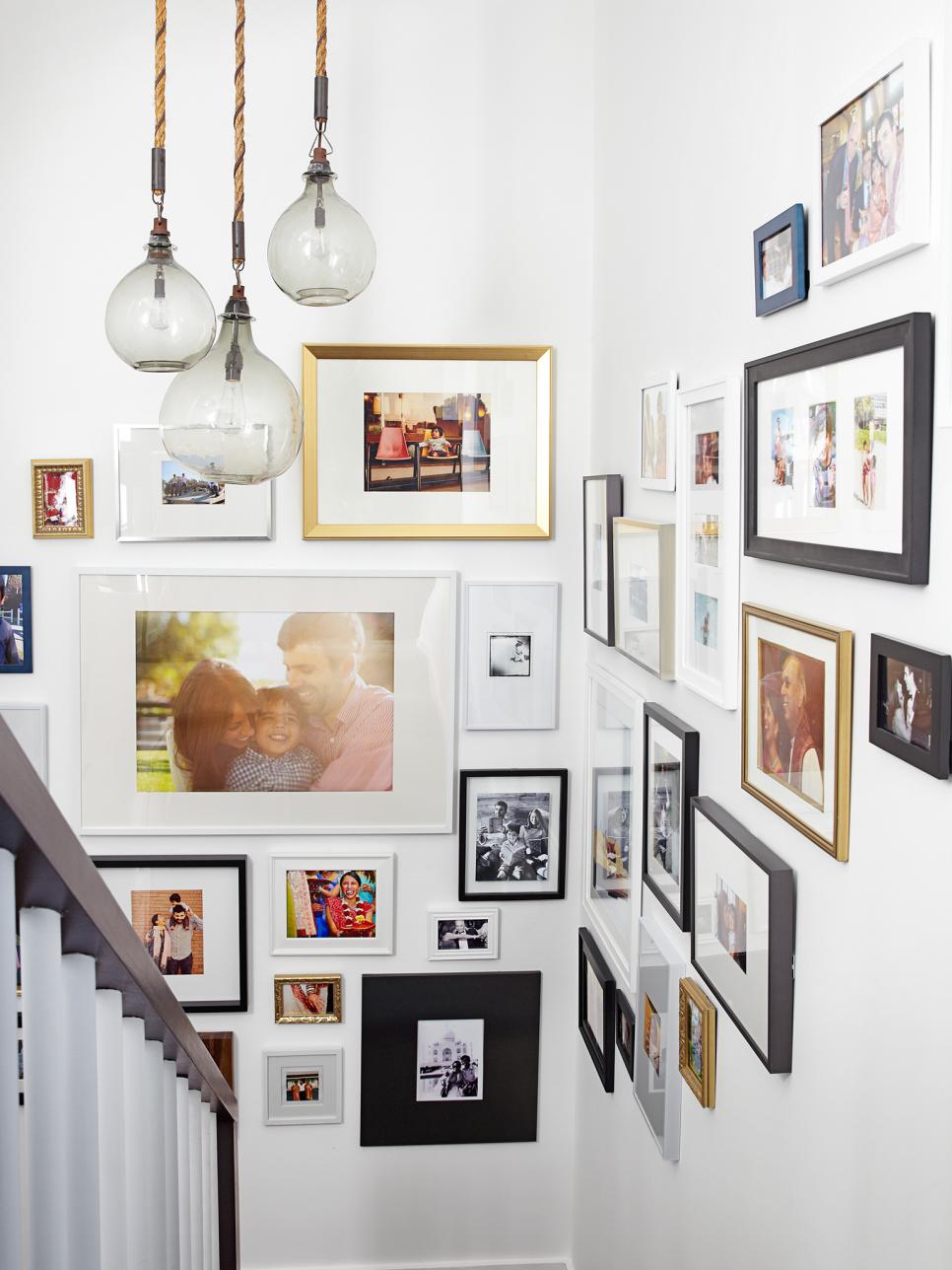 Emily Henderson designed this one and I'm pretty certain everything she touches turns to gold soo…of course this one is beautiful. I love the gold, black, and white mixed frames.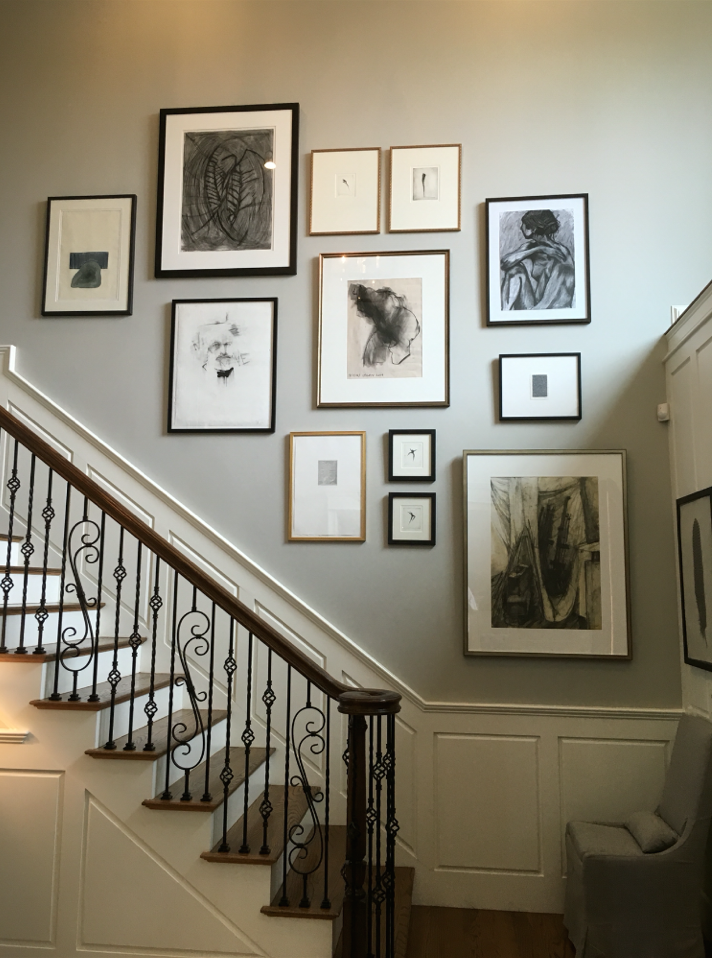 The simplicity of this one is perfect, and I love the mix of large and small frames.
What do you think? Do you have any favorite gallery wall inspiration photos? If so, send them my way. I'd love to see!
Pin this for later:

Check out more of our home-related projects [here]!
Follow me on Instagram and Pinterest!
I hope you enjoyed this Staircase Gallery Wall Inspiration blog post! If you did, please consider leaving a comment! OR feel free to ask any questions – I love to hear from you guys!