About a month ago, I mentioned that we were getting ready to do a little makeover on our living room [here]. The room looked hilarious in that post – we had two couches crammed into the small space because we were getting ready to sell our sectional but had already found the new couch. That overlap time didn't last long but I had to document the ridiculousness of it all. Plus, I wanted to show you guys the "before" so that I could later show you the "after."
Well, today is the day! I've been working on changing up our living room for the past month: we sold our sectional, found a new (FREE!) couch on Craigslist, bought a new jute rug and also a rocker/glider. We moved our giant TV down to the basement/man cave (more on that project coming soon) and just brought in a small TV that was just sitting in a bedroom upstairs not being used.
Because this room is the room you walk into when you come in the front door, I wanted the space to feel cozy and welcoming. I didn't want the TV to be the first thing you saw when you came in the door, so we did some rearranging and I'm SO happy with how the room turned out. Brandon has even commented to me that he loves this room now! Before, it just didn't feel right to me but now, I'm in love.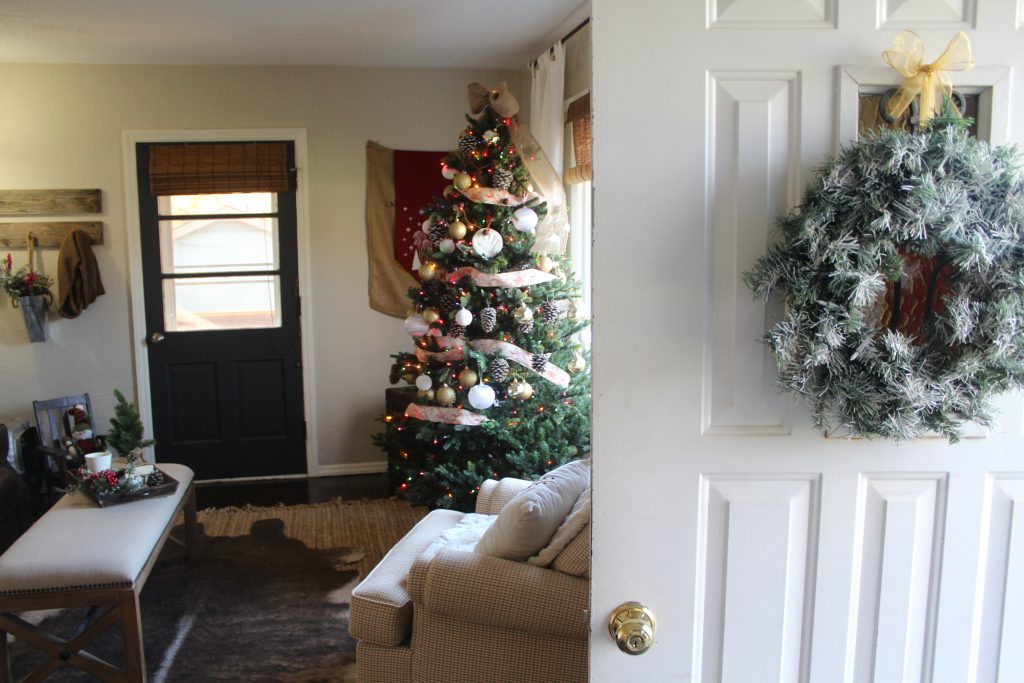 I bought this inexpensive wreath and just sprayed it with a little flocking spray, tied a bow around the top and voila!
I have already decorated for the holidays (you can see our Christmas kitchen here), and I really love how cozy all of our Christmas decor makes the living room look and feel.
I posted about our door makeover [here].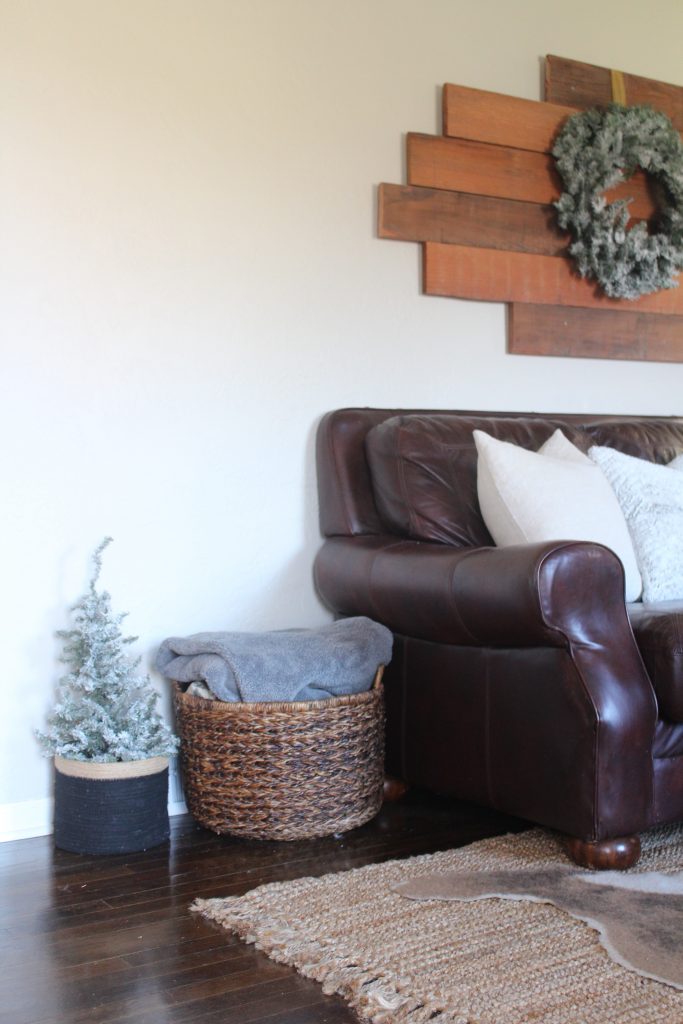 I am in looove with our new jute rug! It's soft and neutral, perfect for decorating around for all different holidays. You can find it here.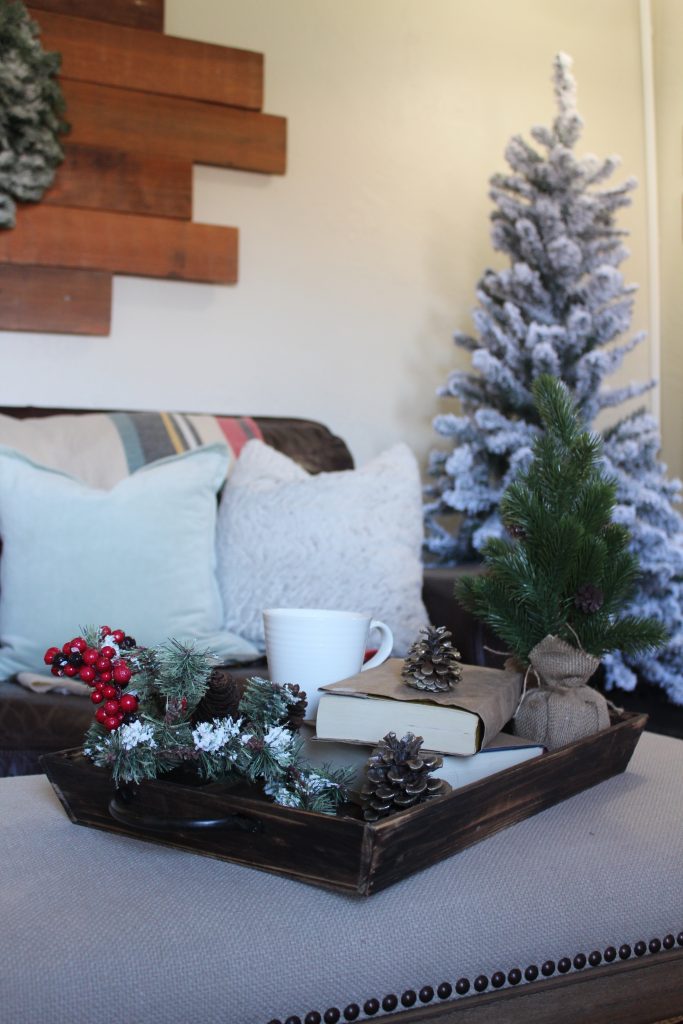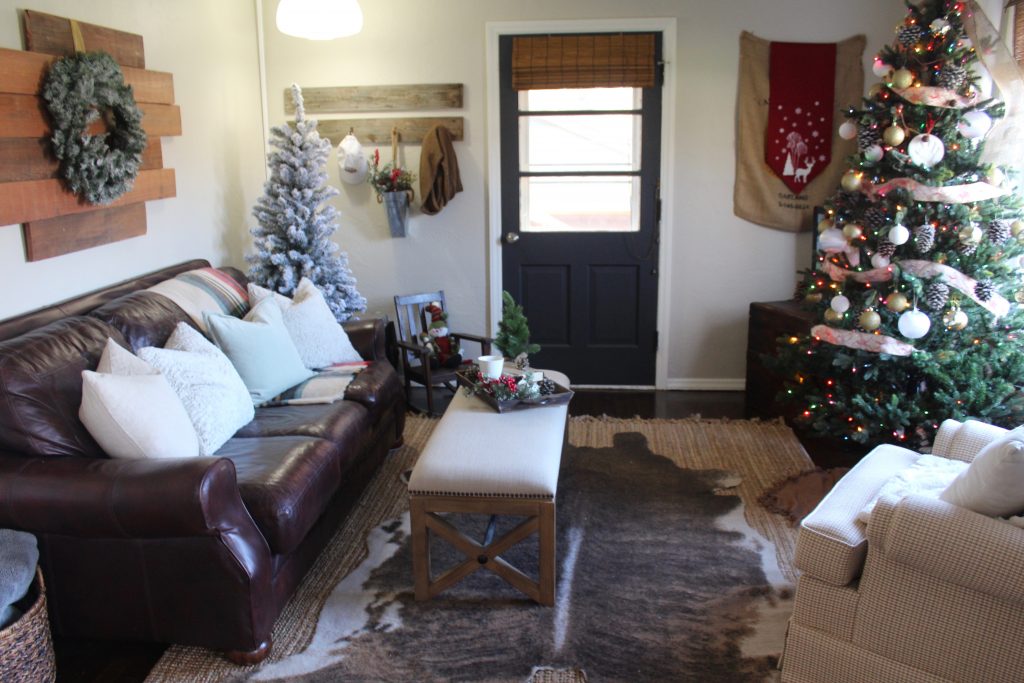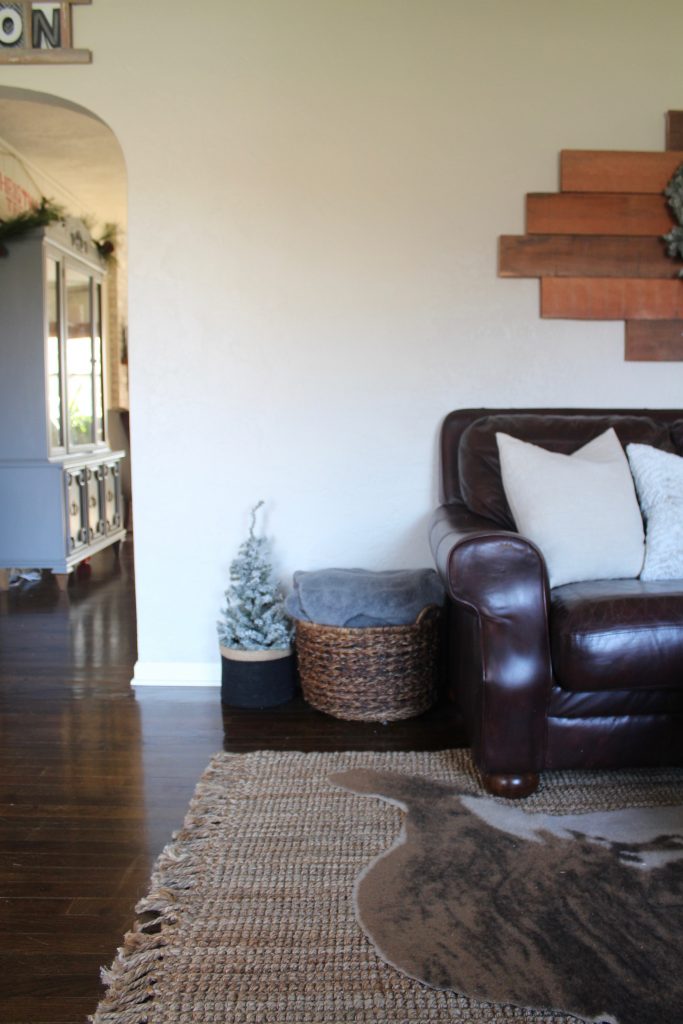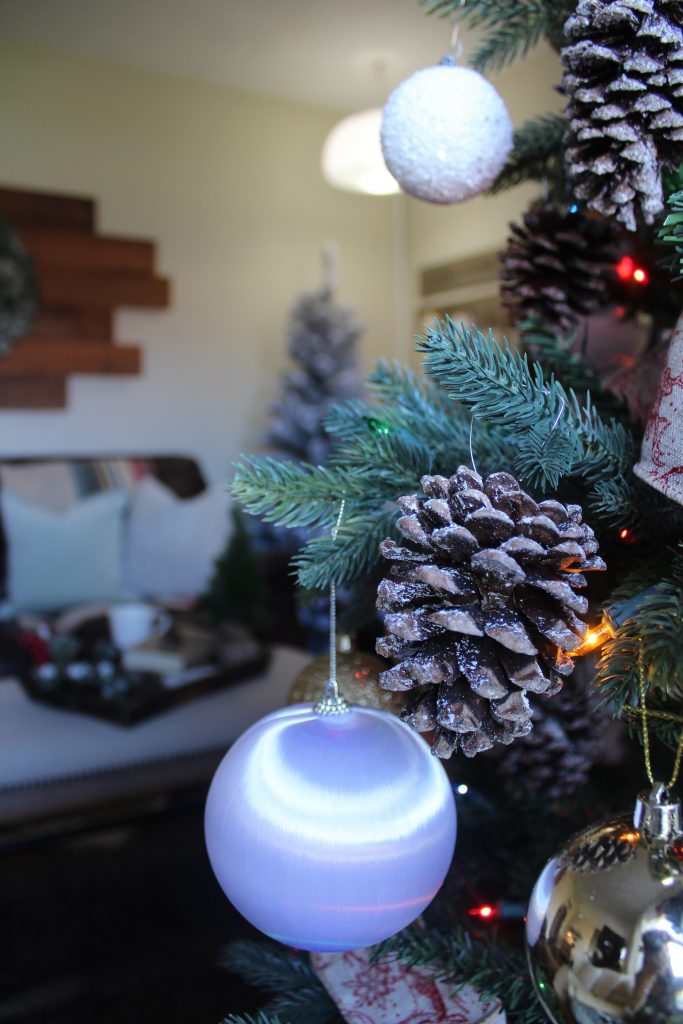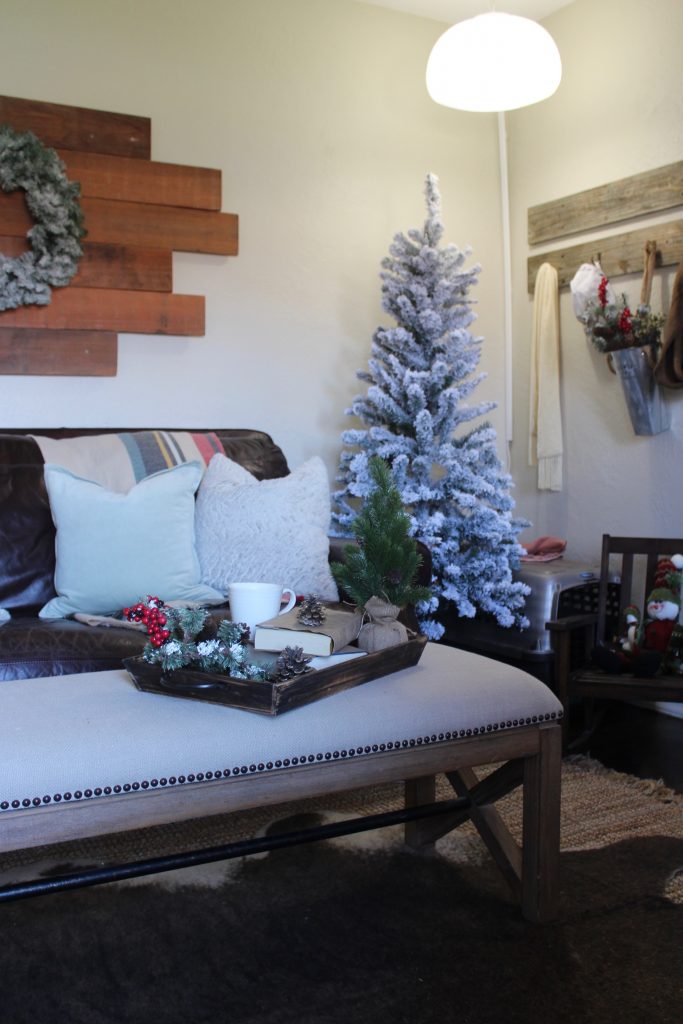 This flocked tree was so affordable I had to get it…and I love how it adds to the room!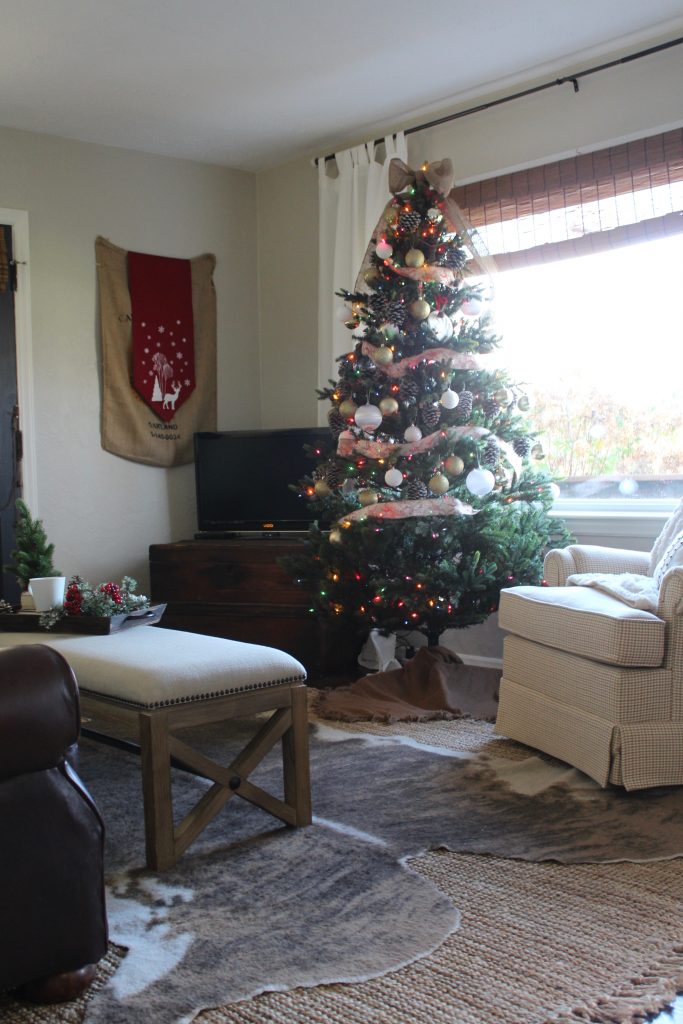 Notice how the bottom 1/3 of our tree looks a little…bare? We have a one year old with a very curious mind so I'm just trying to keep it baby friendly!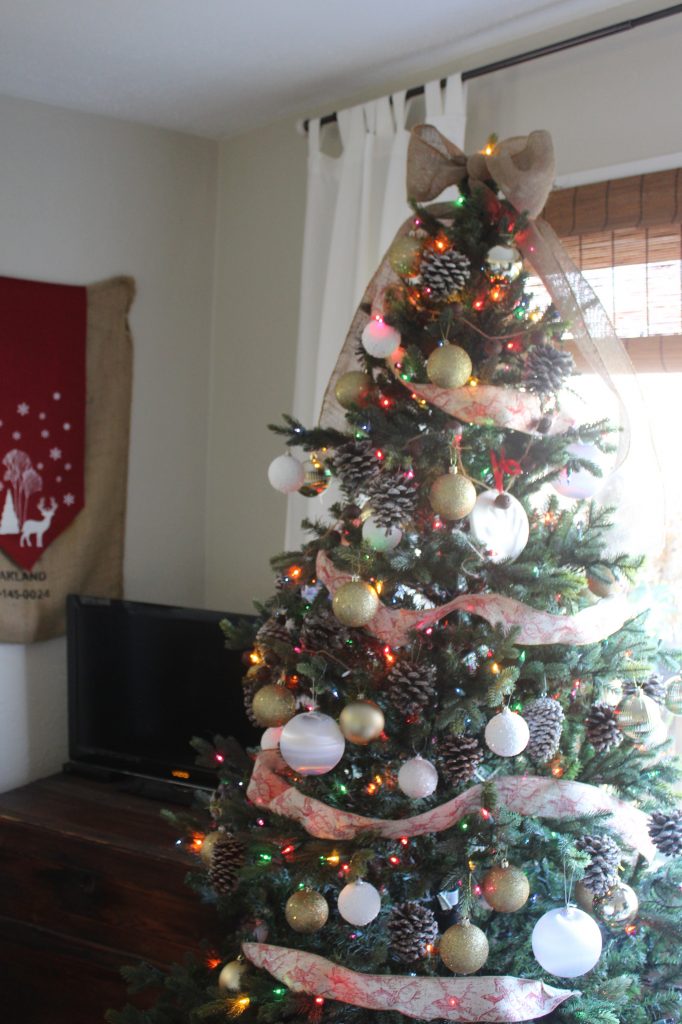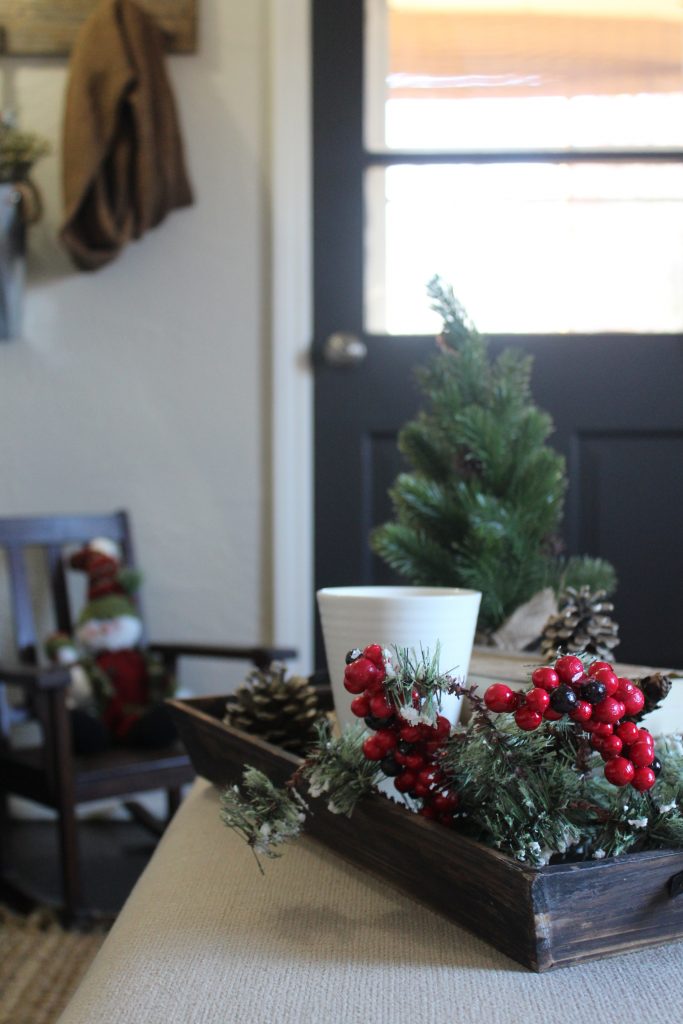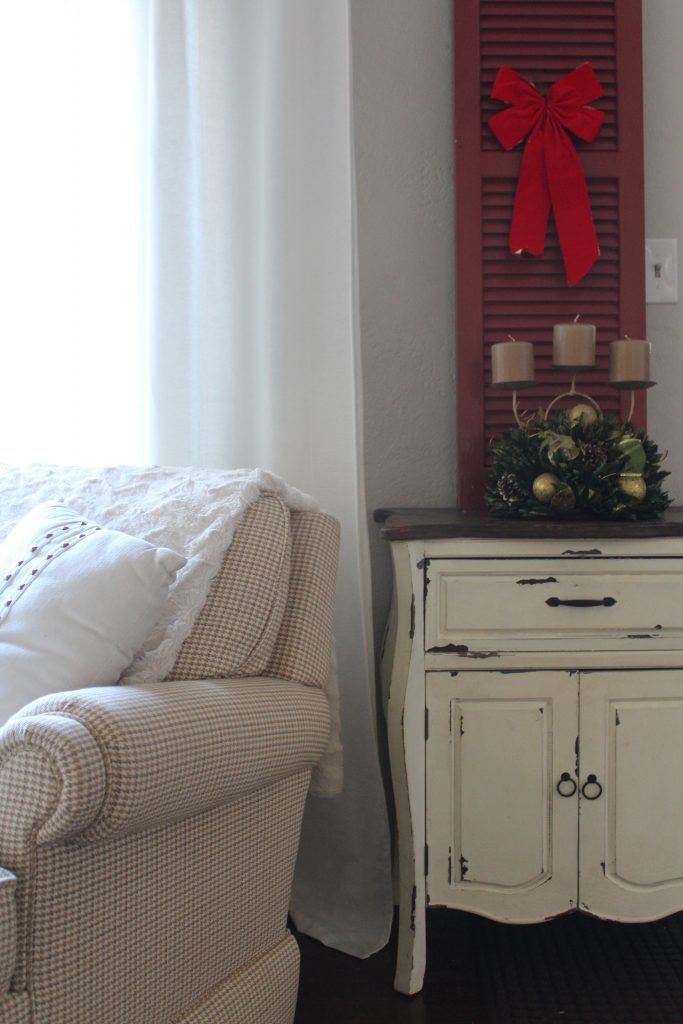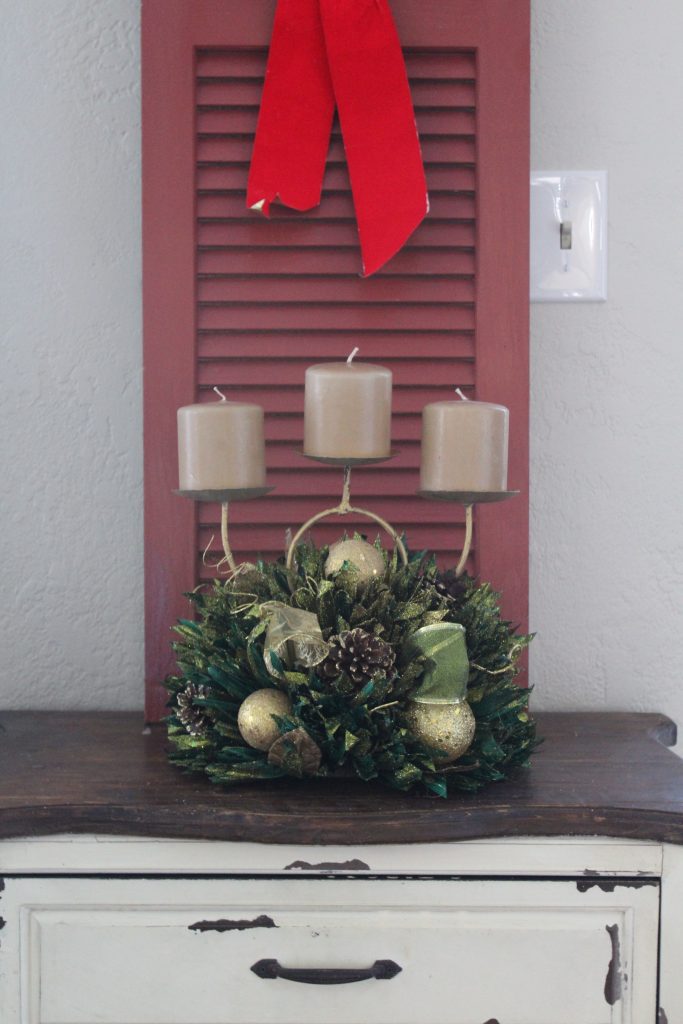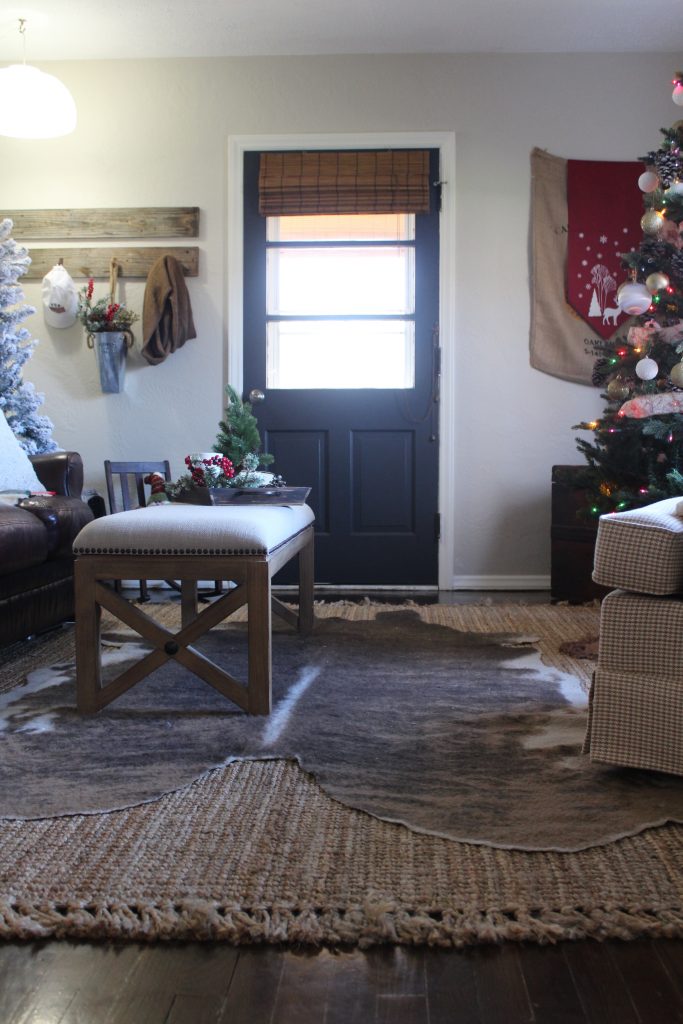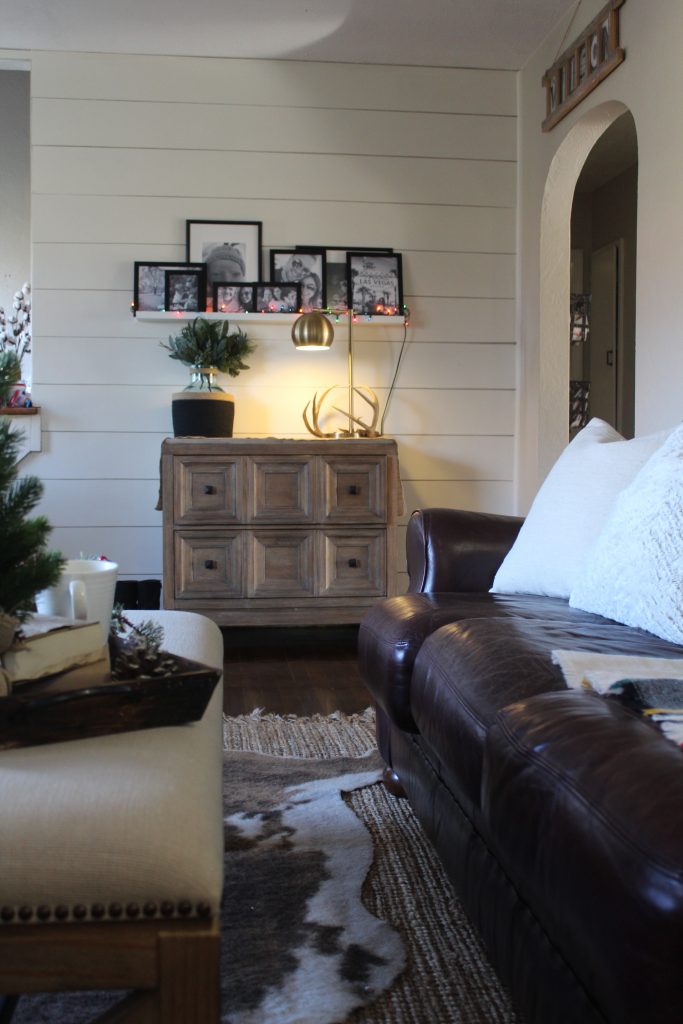 PS: You can find my tutorial for this super-easy shiplap wall [here].
You can see more of our home here!
Don't forget that you can sign up to receive my emails – I send one out every time I publish a new post, so you'll never miss out on anything that's happening on Shady Lane! There's a sign up form at the very top of the page. Let me know if you need any help!
I'm all over the web – follow me! Instagram, Twitter, Snapchat (lifeonshadylane), Facebook, Pinterest, and Bloglovin'.