Today's gift guide is for all of those people on your list who love to cook and bake. Sometimes it's so nice to be able to put together a special meal at home rather than going out and paying someone else to make it for you, isn't it? There's just something to be said about creating your own dishes.
All of the gifts on this list are things that make cooking and baking at home better. More convenient, more fun, more enjoyable. Exactly what it should be!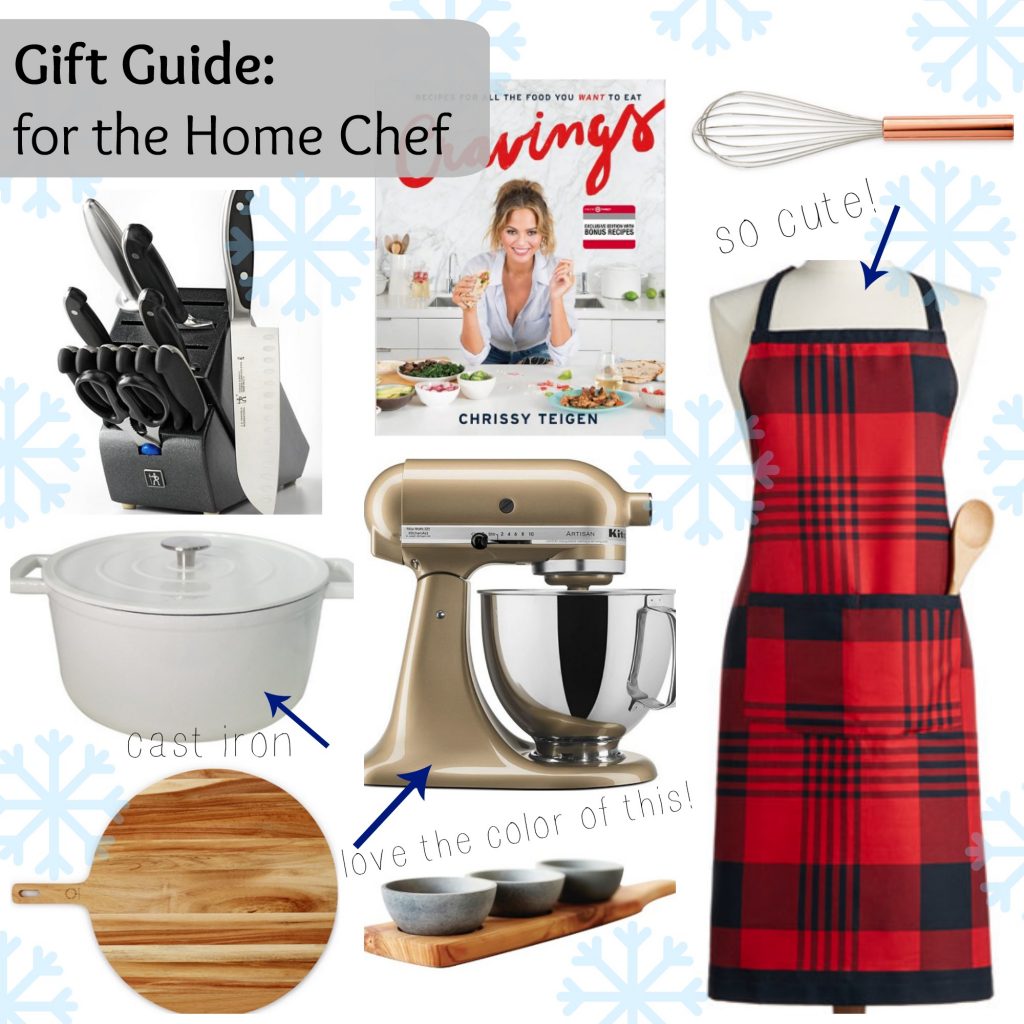 Knife set | Cravings cook book | KitchenAid mixer | Condiment trio with soapstone bowls | Cast iron dutch oven | Plaid apron | Acacia cutting board | Copper-plated whisk
Did I miss anything? If you're a "home chef" what are the items on your Christmas list?
Don't forget that you can sign up to receive my emails – I send one out every time I publish a new post, so you'll never miss out on anything that's happening on Shady Lane! There's a sign up form at the very top of the page. Let me know if you need any help!
I'm all over the web – follow me! Instagram, Twitter, Snapchat (lifeonshadylane), Facebook, Pinterest, and Bloglovin'.
You might also like:
Gift Guide: for the Home Lover
Gift Guide: for the Entertainer
Check out my other shopping posts [here].