If you have been reading my blog for awhile, you probably remember my 2016 Home Goals. One of the things on our list was to install hardwood floors in our kitchen and dining room areas, and another was to paint the bookshelf in the dining room.
I'm so, so, SO happy to say that we have just about finished both of those things! The bookshelf has been painted, and we are just a few days away from hardwood being installed.
I thought I'd take some "before" pictures to remember how the rooms looked pre-hardwoods, and to show what the kitchen and dining rooms look like now. And in addition, I realized that hadn't posted any photos of the open shelving we installed after raising our upper cabinets. So you'll see that today as well! This place is a constant work in progress but it's so fun to look back at old posts and see how much progress we have made.
Before I show you the pictures, let's just take a little walk down memory lane and check out how the rooms looked right before we moved in (I can't find all of the photos we took, so these are from the home's listing).
And here's what our kitchen and dining rooms look like in their current state: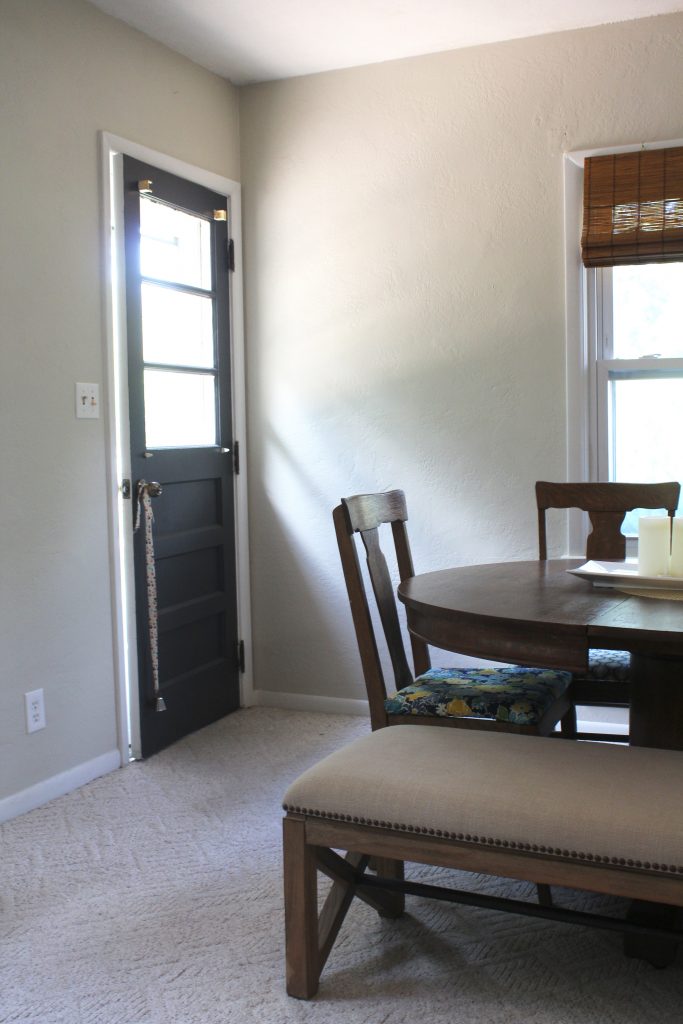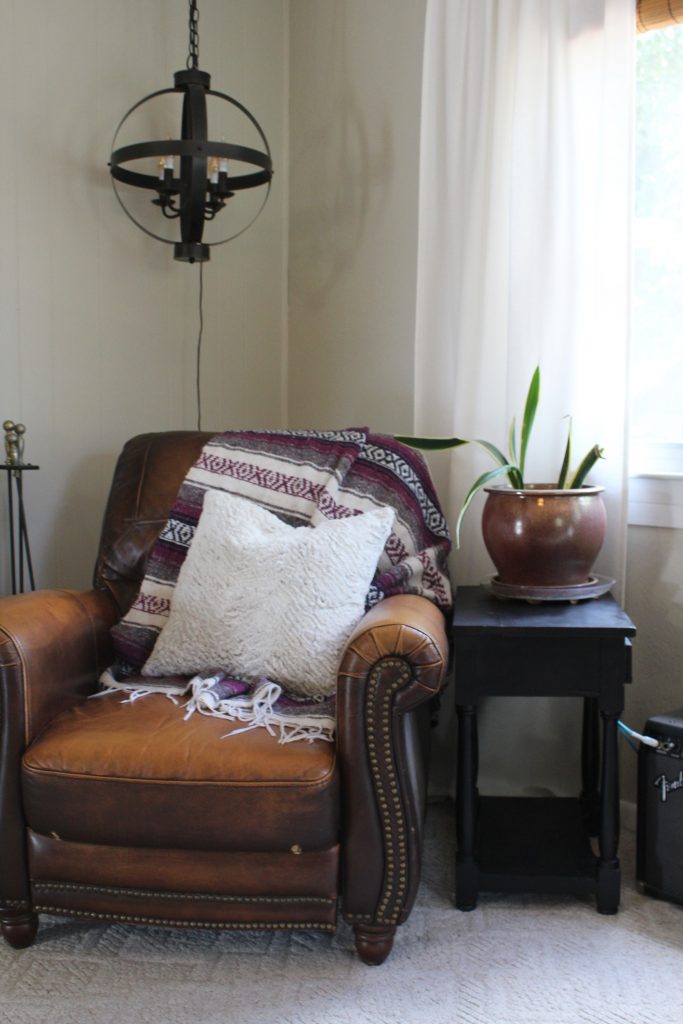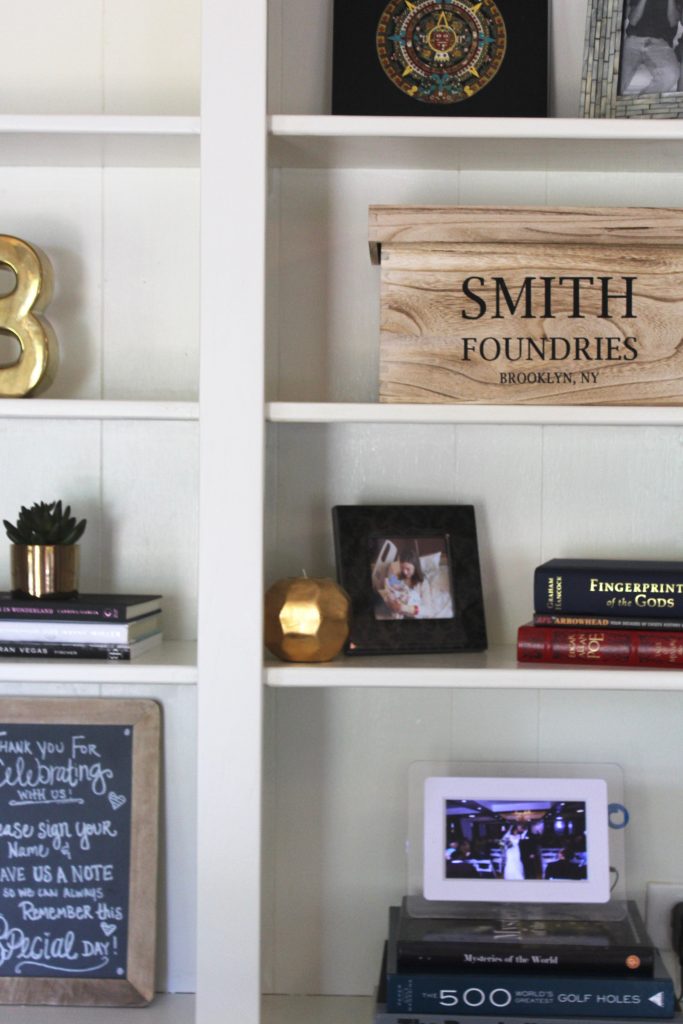 Such a huge difference huh? I can't wait for our floors to be finished! I'll share more photos of our bookshelves when they're completely finished. They're all painted, but I want to do a little more work on them before I share all of the pictures. Stay tuned!
And in case you're curious, here's an update on how our "Home Goals" are going:
2016 Home Goals
Finish painting our kitchen cabinets. 
Tear up the old carpet on the stairs + upstairs hallway/bedrooms/bathroom. We tore up carpet and refinished the wood 

floors i

n three rooms on the main level so far, and it's a.lot.of.work. We've been taking a break. ;) UPDATE: we're working on finishing up the main level and then we'll work our way upstairs. We have torn the carpet up on the stairs, though! 
Finish epoxying the basement floor + top with polyurethane.   This one is done! 
Epoxy the garage floor. OK I feel like I sound a little bit OCD when I admit that I want to epoxy our garage floor. But, you guys, it just looks so awesome on our basement floor and we have a ton of the stuff left over so we might as well, right?
Finish painting the wall in the stairway. This one is bad. When we painted our living room, I got about 20% of the way up the stairs and then stopped. Because, well, I was super-pregnant and it was exhausting. Plus we need a ladder to reach up high and I wasn't about to climb up there at 8 months pregnant. Now, we can see the semi-finished wall from the couch and it drives us nuts. We need to finish it badly. Update: This is still exactly the same. We'll get to it…someday. 
Paint the upstairs bedrooms and hallway. Update: Still nothing. 
Install wood flooring in the dining room and kitchen. We refinished the hardwoods in the rest of the rooms on the main level, but the dining room and kitchen were carpet and laminate. So…we're working on this one VERY soon!
Paint the built-in bookshelves in our dining room. Done!
Find (or build) a dining room table. Update: we're using one that has been in Brandon's family for a long time and we love it! 
Plant a garden. Update: Well, we planted a garden. But it's been extremely hot here and in addition, we had no clue what we were doing and didn't realize how poor quality the existing soil was. So…not much luck in this department. I guess we'll try again next year. 
Don't forget that you can sign up to receive my emails – I send one out every time I publish a new post, so you'll never miss out on anything that's happening on Shady Lane! There's a sign up form at the very top of the page. Let me know if you need any help!
I'm all over the web –  follow me!  Instagram, Twitter, Snapchat (lifeonshadylane), Facebook, Pinterest, and Bloglovin'.