Remember those 2016 home goals I posted about a few weeks ago? We can officially cross one off of our list! Our basement floor is now epoxied – woohoo! I know, I know…it doesn't sound that exciting, right? Well, trust me…the basement's "before" was pretty awful, so it feels REALLY good to have this project complete.
To give you a full idea of what we were working with when we moved in, here are a  couple before shots: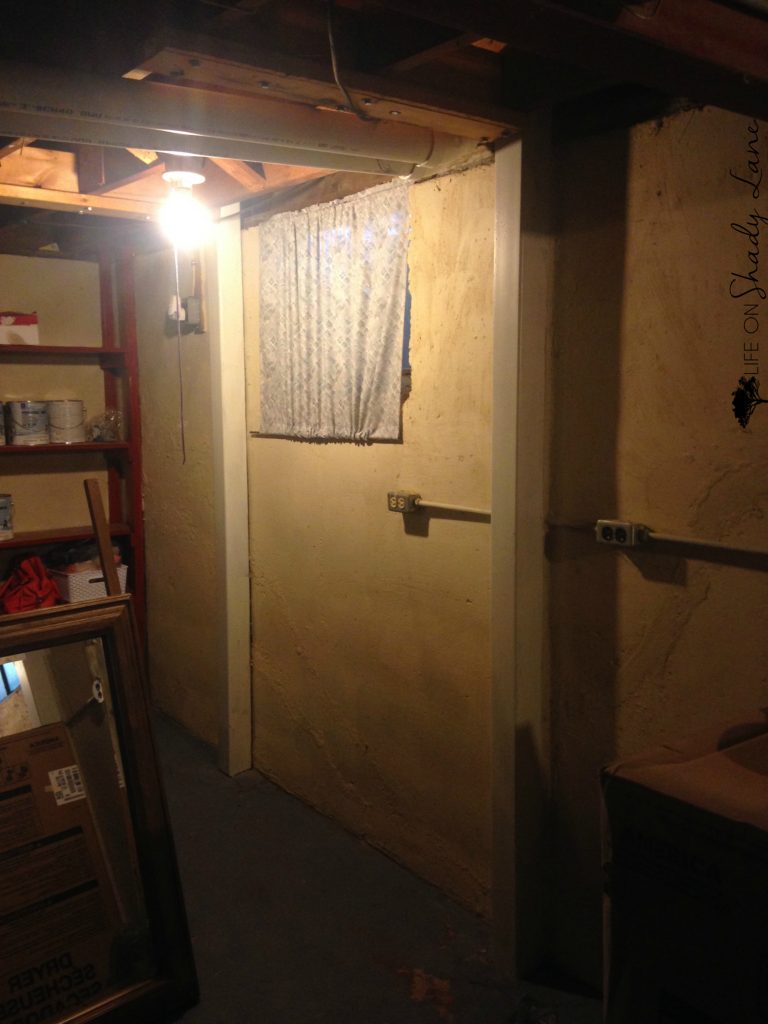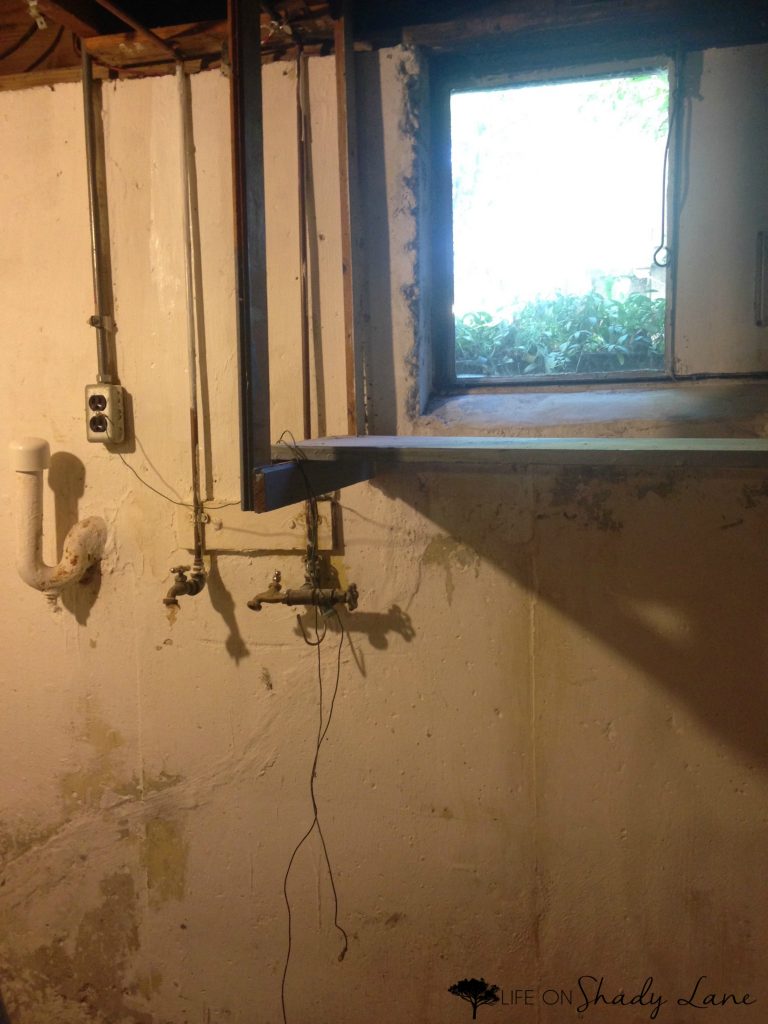 Scared yet? A creepy basement wasn't something I could handle, especially since our laundry room is down there. We knew before we even moved in that we were going to do something to brighten the space up.
So, we started by scraping off any pre-existing flaky paint, then painted the walls with a white paint specifically for waterproofing basements. We didn't have any water issues, but our home was built in the 50s, so we decided it couldn't hurt.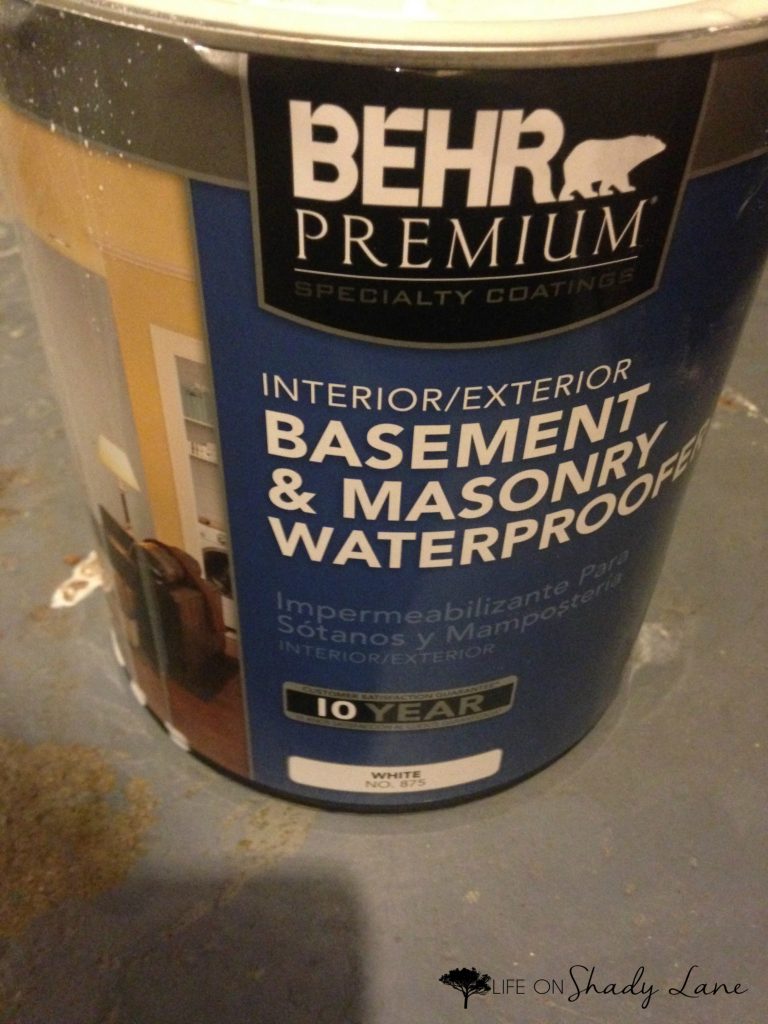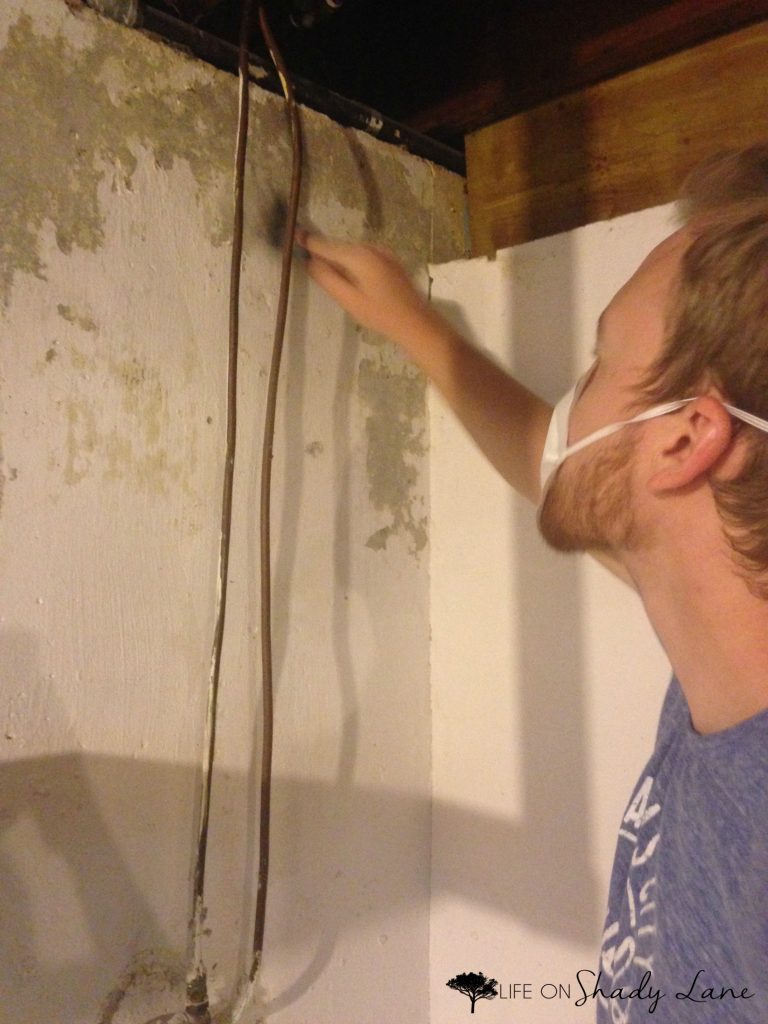 We also took out the laundry chute (you can see it below):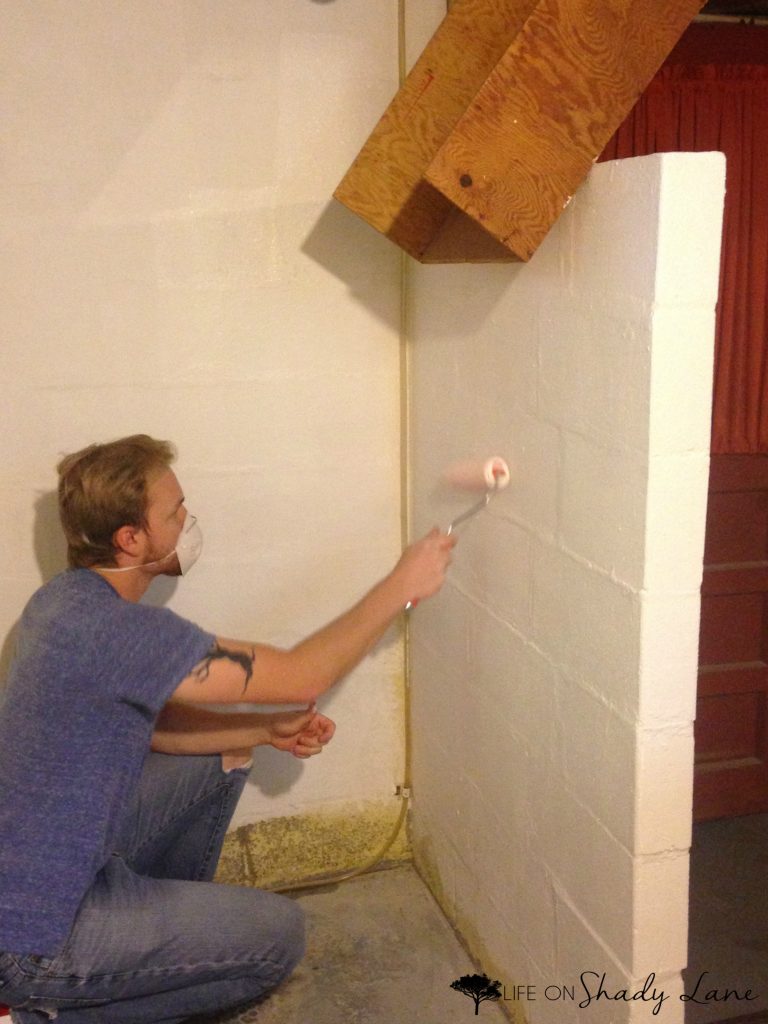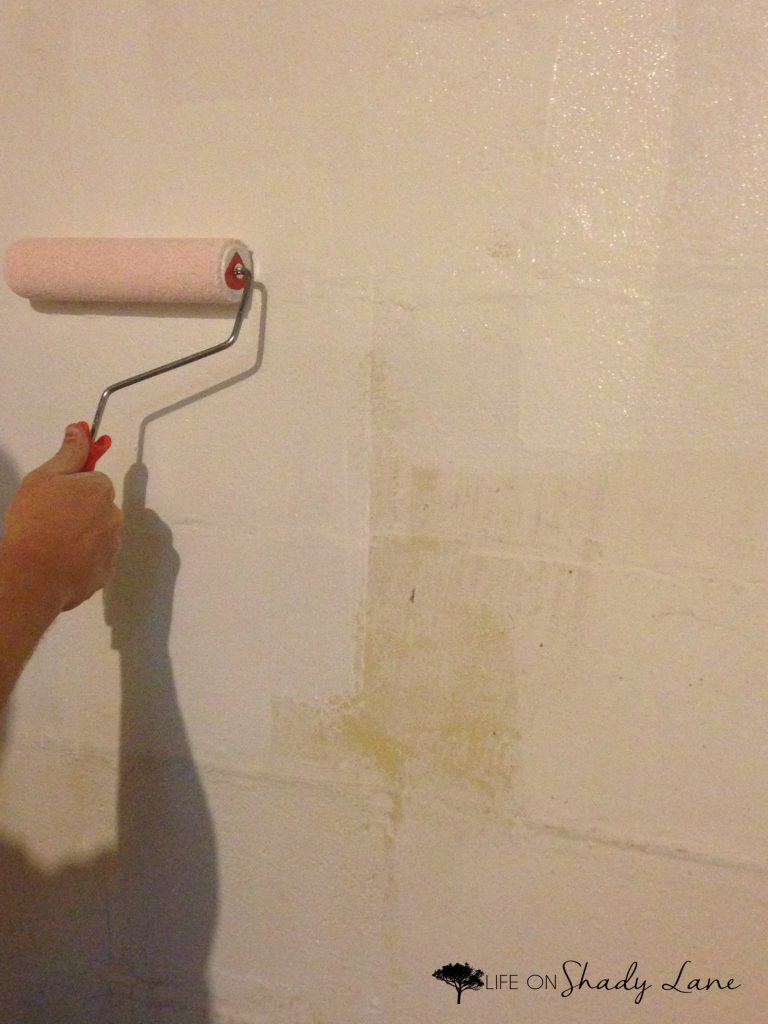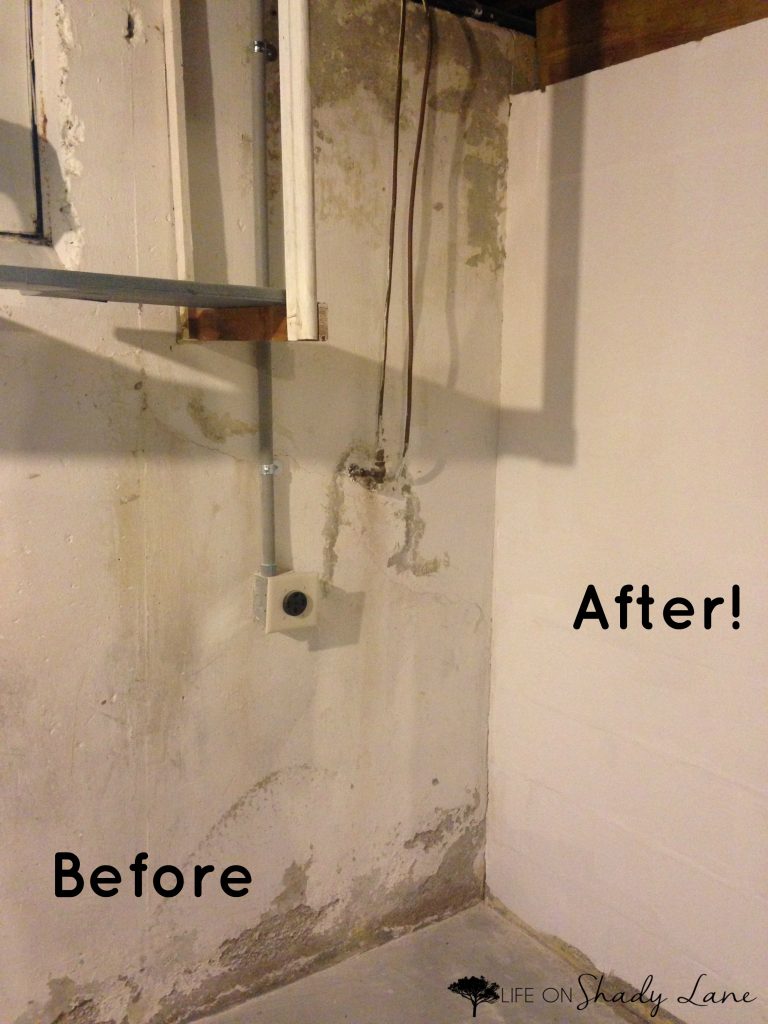 After the walls were done, Brandon put down the epoxy and sealed it with polycrylic (water based, which makes for a much easier clean up…and plus it won't change the color of the epoxy like an oil-based polyurethane would).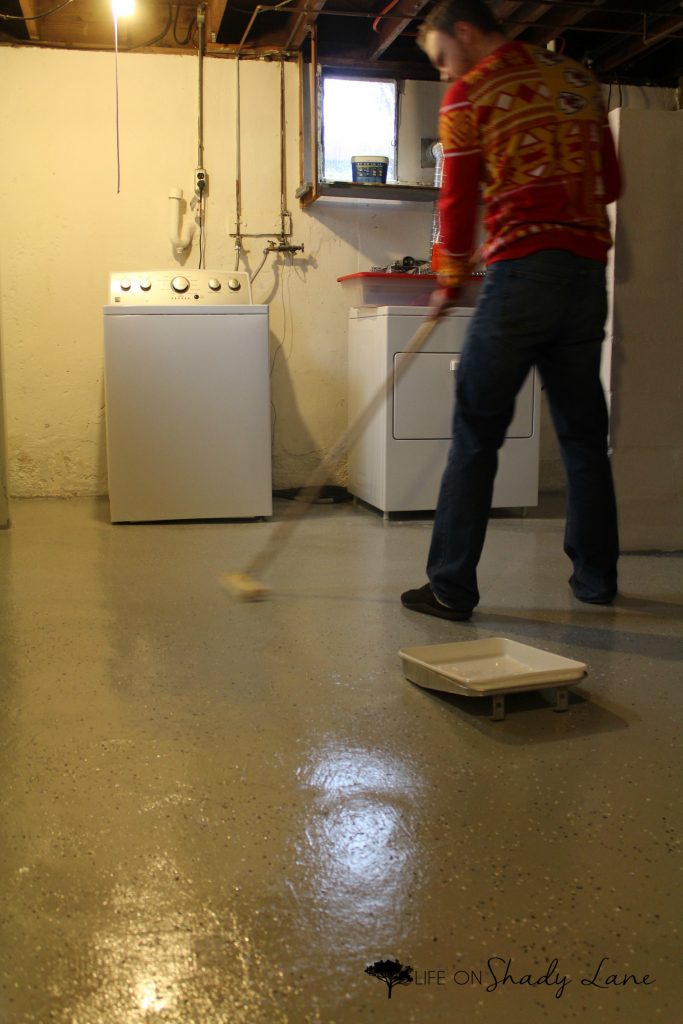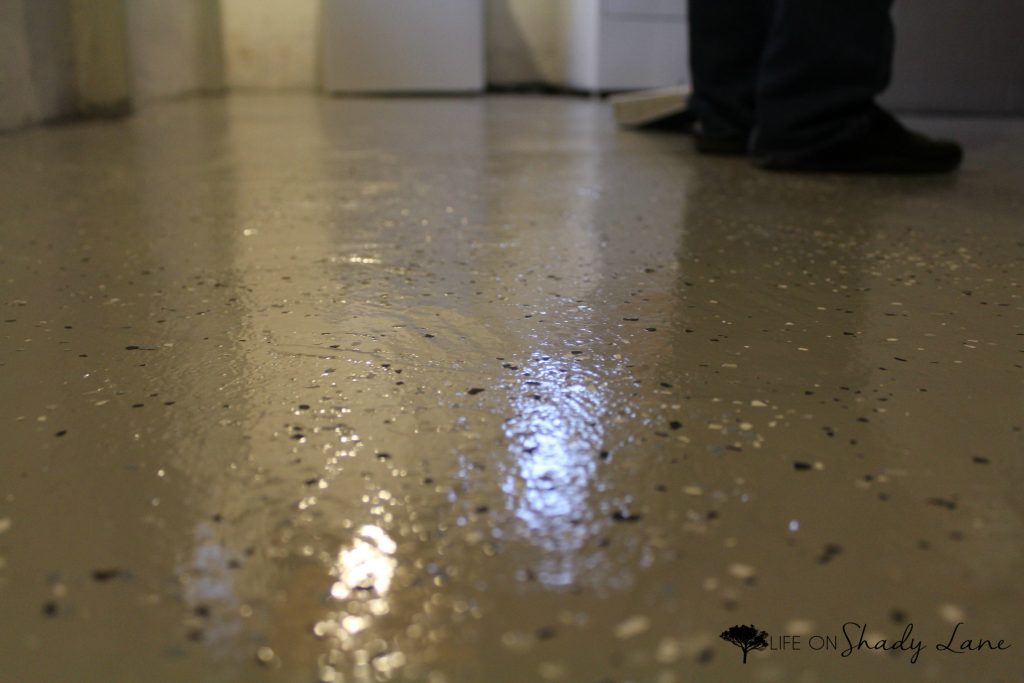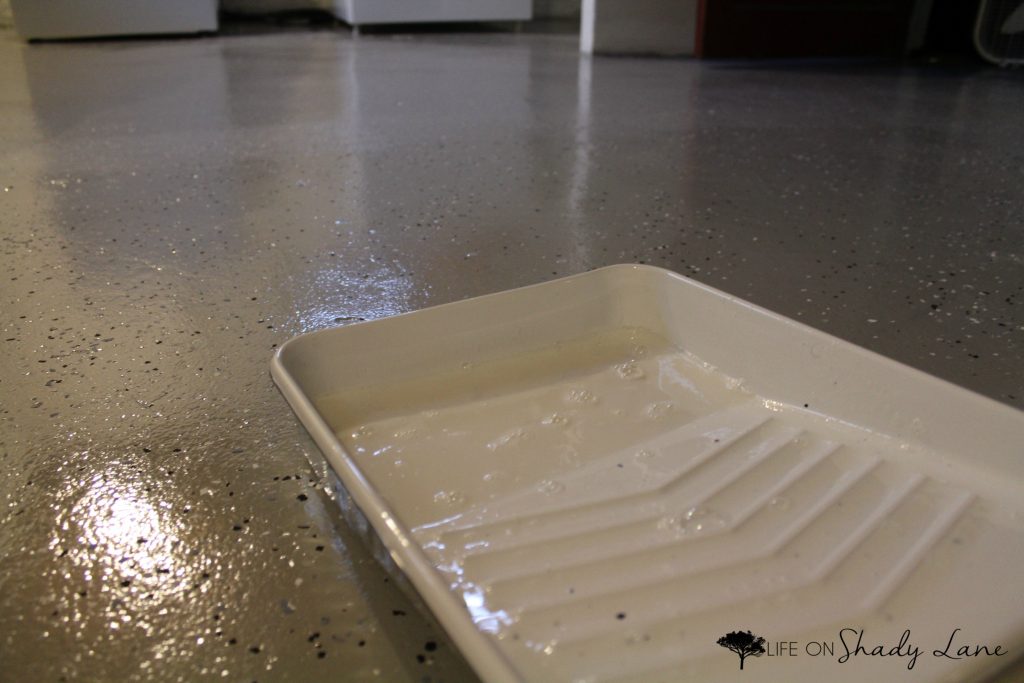 We have a little bit left to do to finish off this area of our basement, so I'll wait to share all of the photos until then. For now, we're crossing this one off of our list of goals for 2016! 

Here's what we have left:
2016 Home Goals
Finish painting our kitchen cabinets.
Tear up the old carpet on the stairs + upstairs hallway/bedrooms/bathroom. 
Finish epoxying the basement floor + top with polyurethane. 
Epoxy the garage floor. 
Finish painting the wall in the stairway. 
Paint the upstairs bedrooms and hallway. 
Install wood flooring in the dining room and kitchen. 
Paint the built-in bookshelves in our dining room.
Find (or build) a dining room table. 
Plant a garden.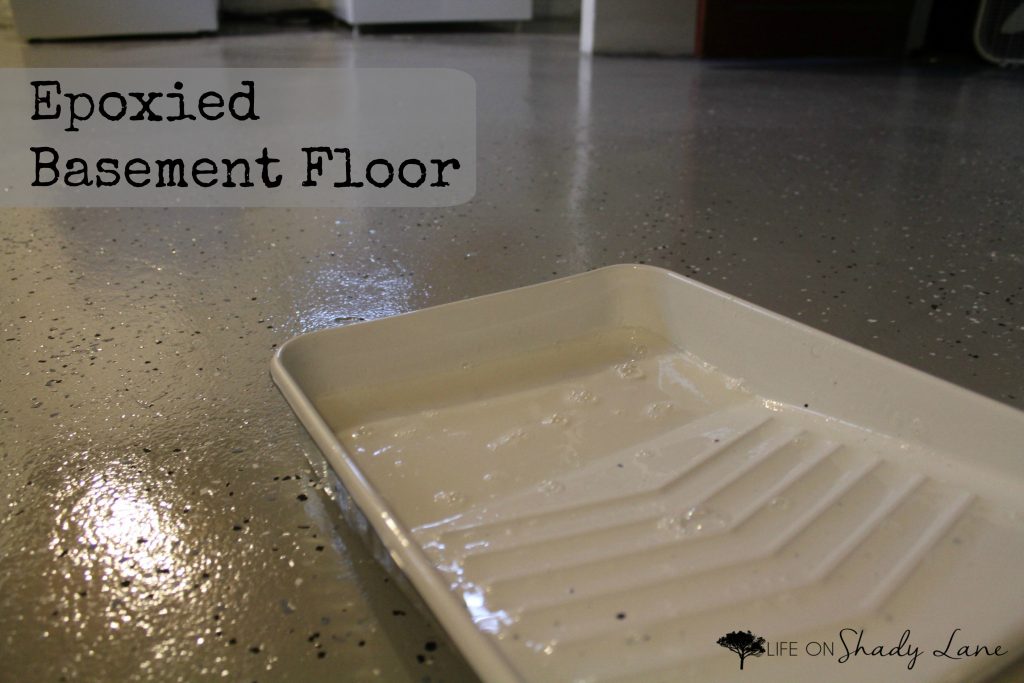 ————–
I hope you'll check out some of my other posts while you're here, too!
See my DIY projects and inspiration [here]
Check out a home tour [here] 
Check out some fashion posts [here]