I have steadily been building an obsession with planked walls for quite some time now. I mentioned the other day on Instagram that I was considering planking the big wall that runs the length of our kitchen + dining room…and I have been searching for inspiration ever since. While I love the minimalist, clean look of white planks, I can't get over how cozy stained wood planks make a room feel.
We have a long list of projects that we are working on in 2016, and of course, this isn't one of them…but I knew I would add to our list.
Below is the wall I'm talking about. I'd like to take off the previous owners' paneling (that was sponge painted pink before we moved in) and replace with horizontal planks.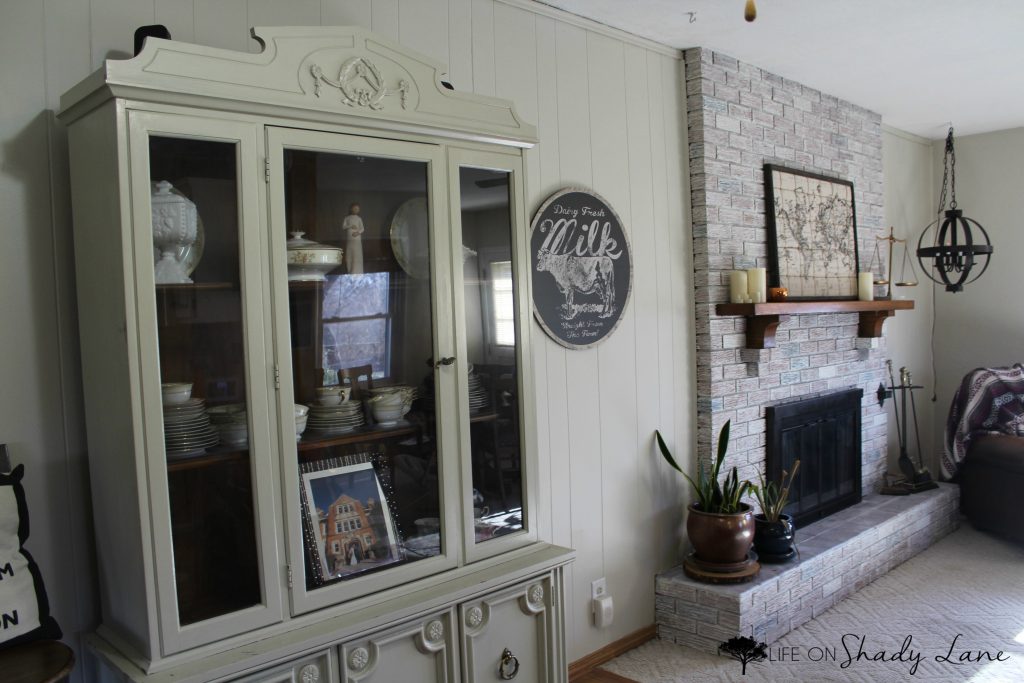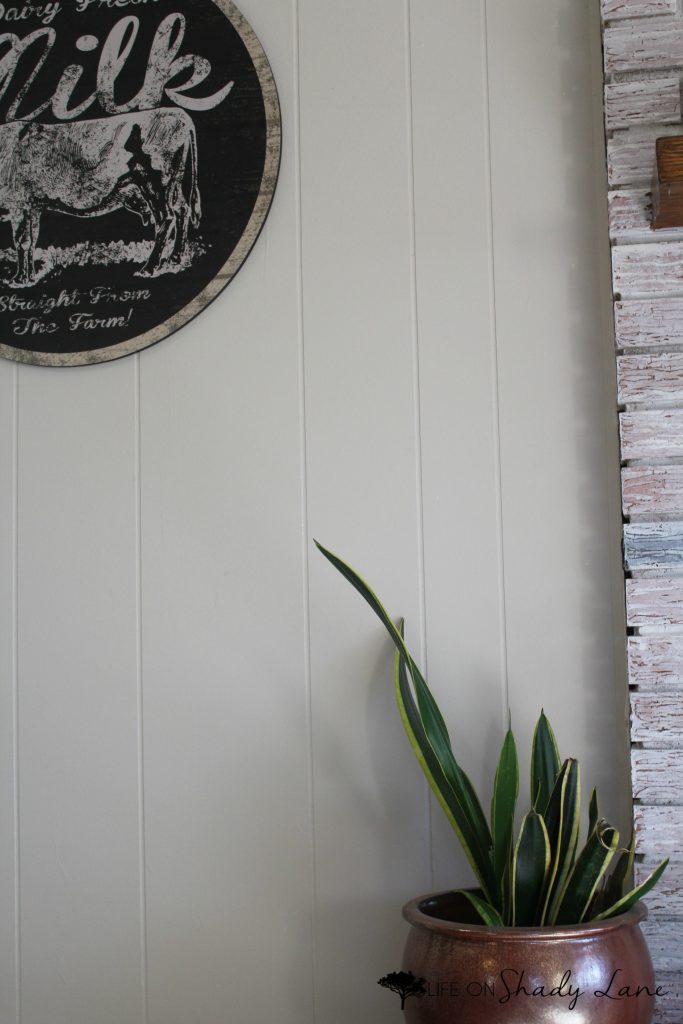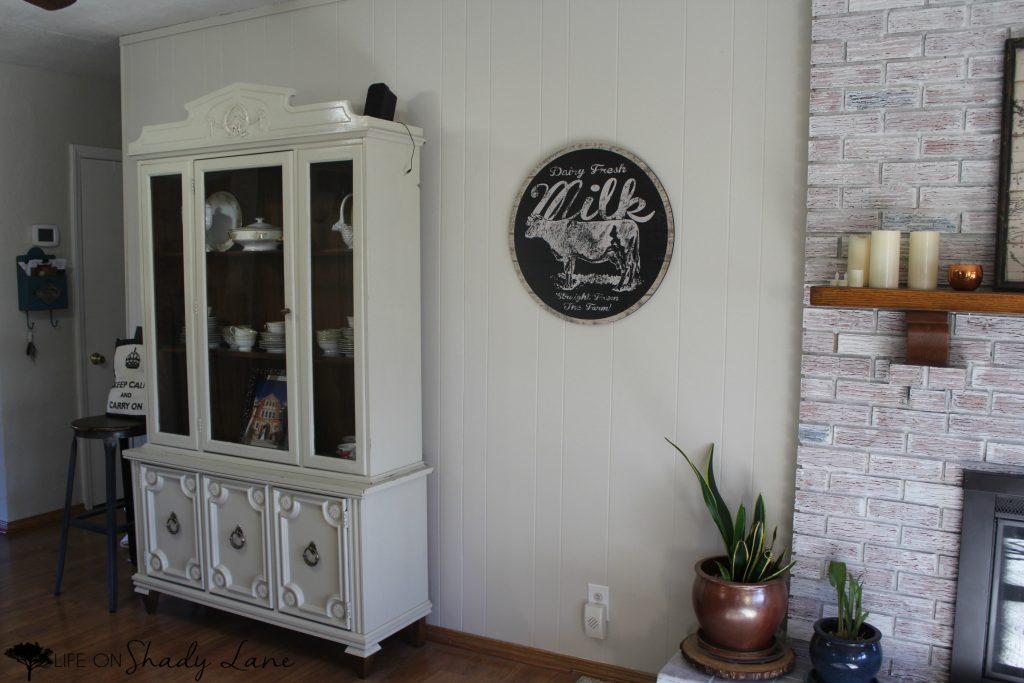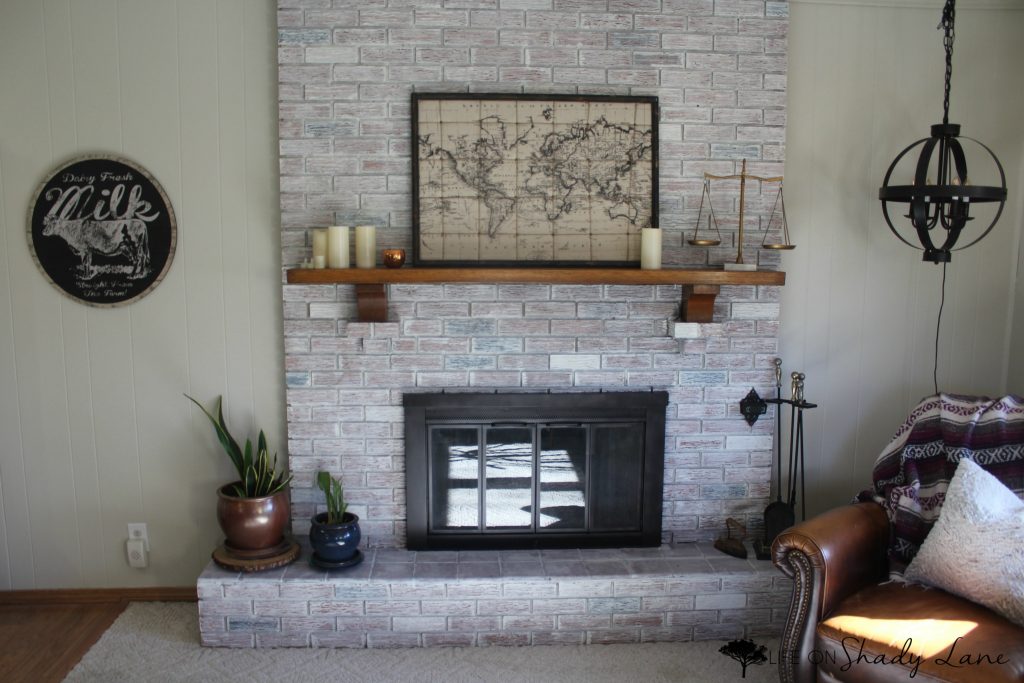 Also, here are some of the images I am drawing some serious inspiration from. I can't. stop. pinning. (sources are linked below the images)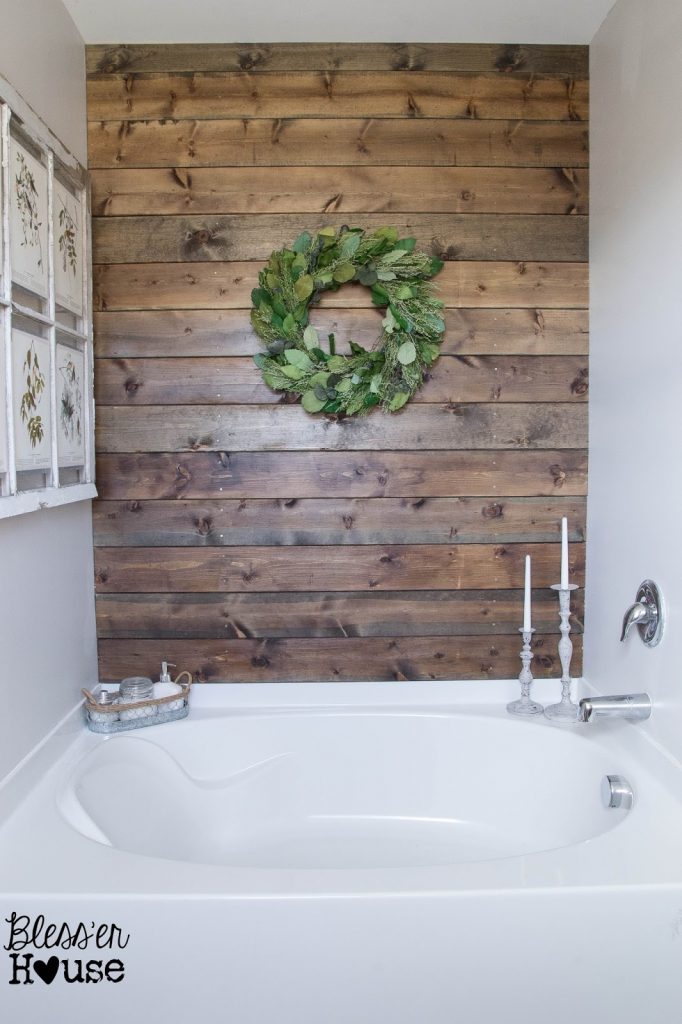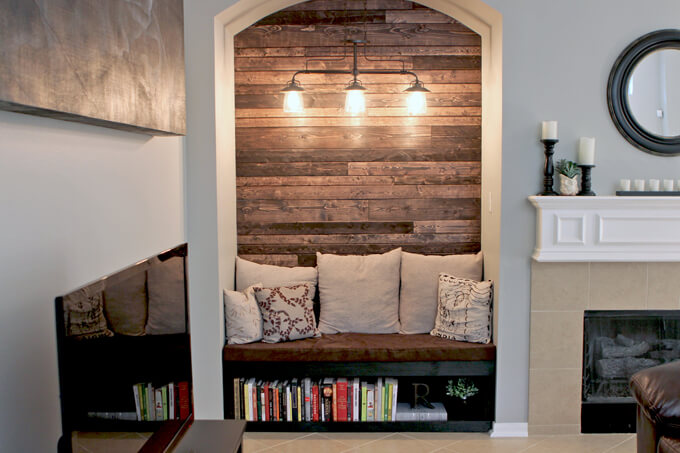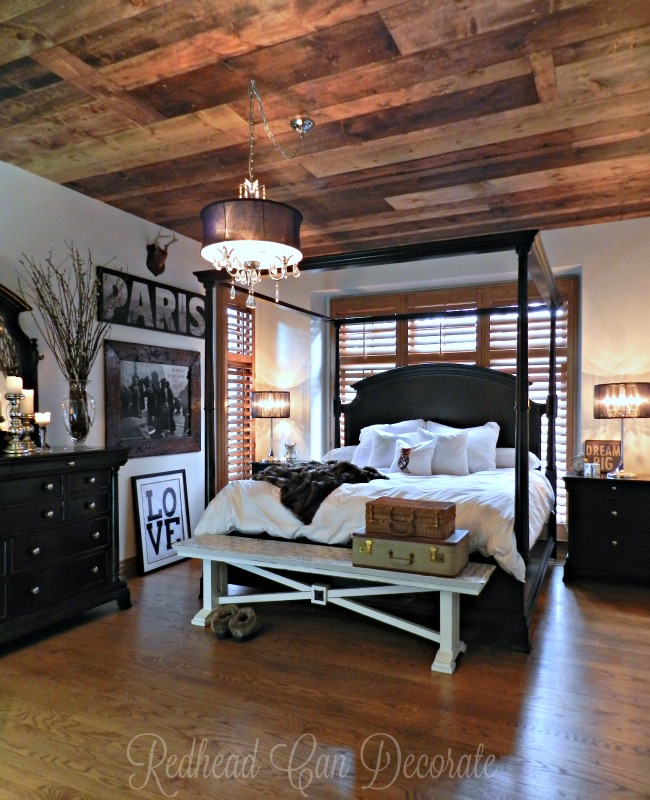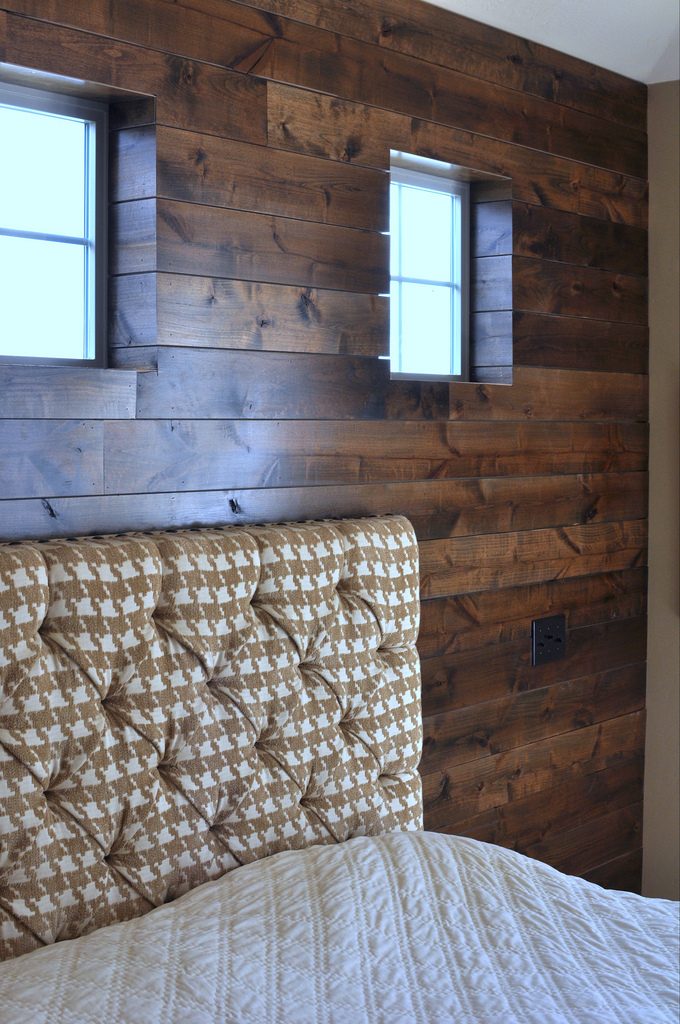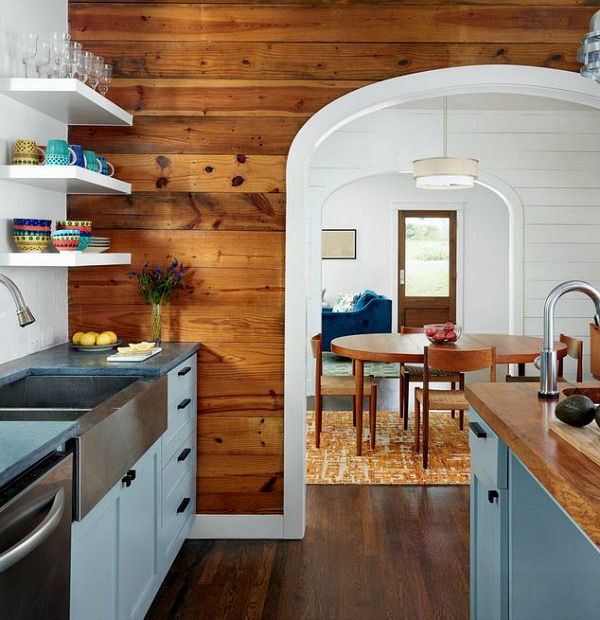 What are your thoughts? Should we take the plunge or not?
Don't forget that you can sign up to receive my emails – I send one out every time I publish a new post, so you'll never miss out on anything that's happening on Shady Lane! There's a sign up form at the very top of the page. Let me know if you need any help!
Also, be sure and check me out on Instagram, Twitter, and follow me on Bloglovin'