The previous owners of our new (old) home lived in it for 40 years and raised five kids there. So, some wear and tear was to be expected. We chose to look past the paint colors and carpeting when looking at the home though (via FaceTime because we weren't even in the same state!) because we loved the charm, layout, and location.
The previous owners commented that there might be wood flooring underneath some of the carpeted rooms. A tiny corner had been pulled back in the front room so we knew that there was wood in that room, at least, although we weren't sure what the condition of it would be. The house is almost 100 years old, after all! We made a plan to paint the walls and then pull back the carpeting to see what we were really working with, expecting to need to completely replace or at least refinish the floors.
Well…let's just say that we were pleasantly surprised.
The room was painted, and then the carpet was pulled back to reveal….absolutely beautiful wood flooring. If this wasn't the case when the carpet was removed, we were prepared to call someone like a Gresham flooring installer to fit brand new flooring in. But we didn't have to this time. Like I mentioned, the home is almost 100 years old. I have no way of knowing whether these floors are that old (I'm assuming not, but I am no expert) but holy cow…I am impressed that this beauty was hiding under carpeting for at least 40 years.
Brandon's brother did all of the work (since we're still living out of town) so I haven't seen the floors in person yet, but I am pretty sure they won't need much work at all, and to think we were going to have to look at somewhere like https://www.reallycheapfloors.com/ to get all the flooring redone!
EDIT: the floors were not in terrible shape, but we did decide to refinish them! Check out how we stripped/sanded them here.
Before: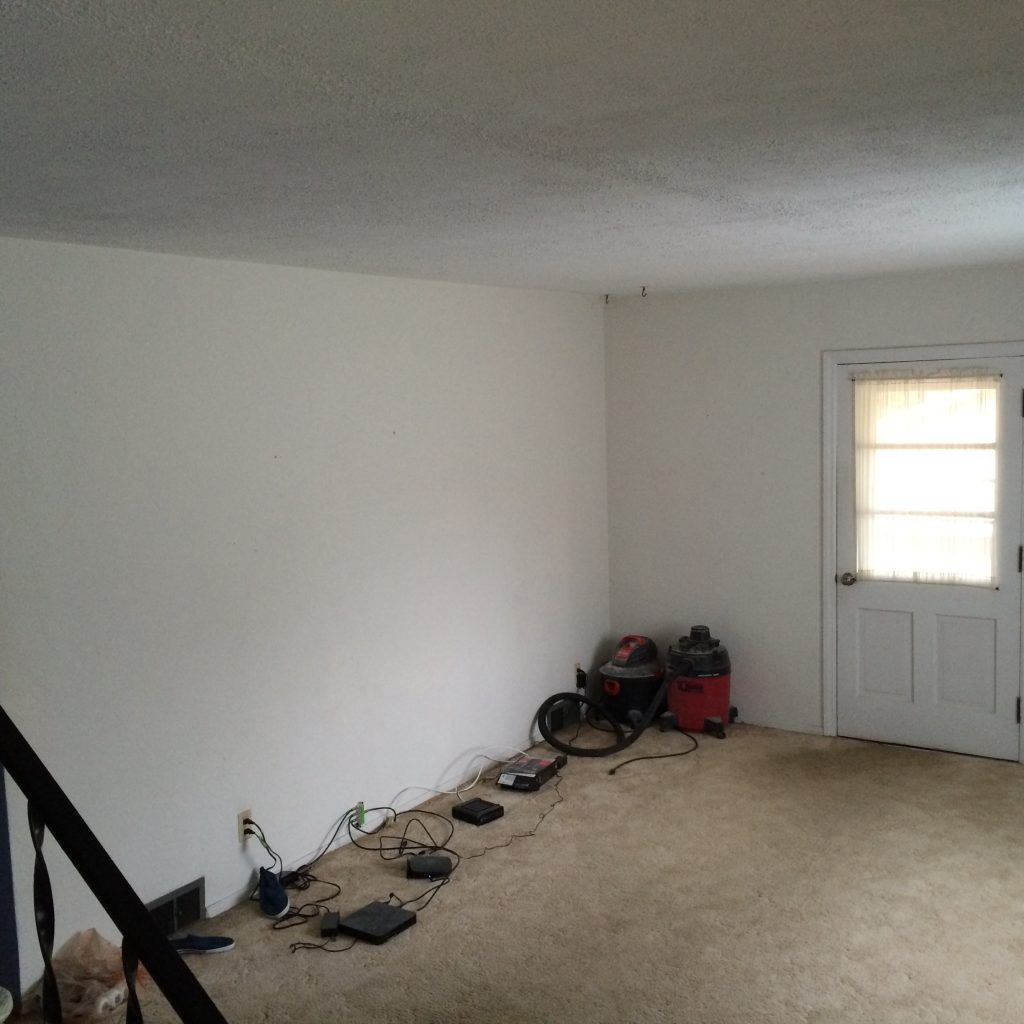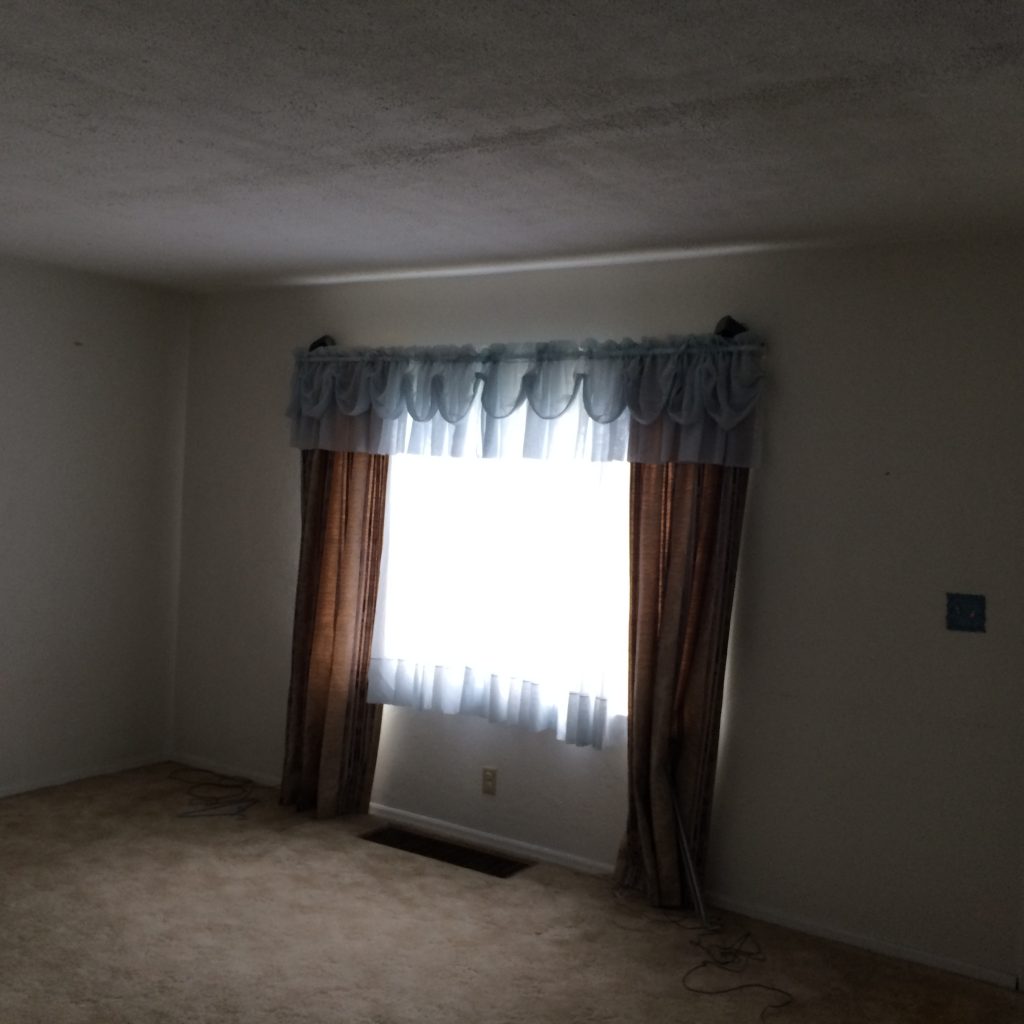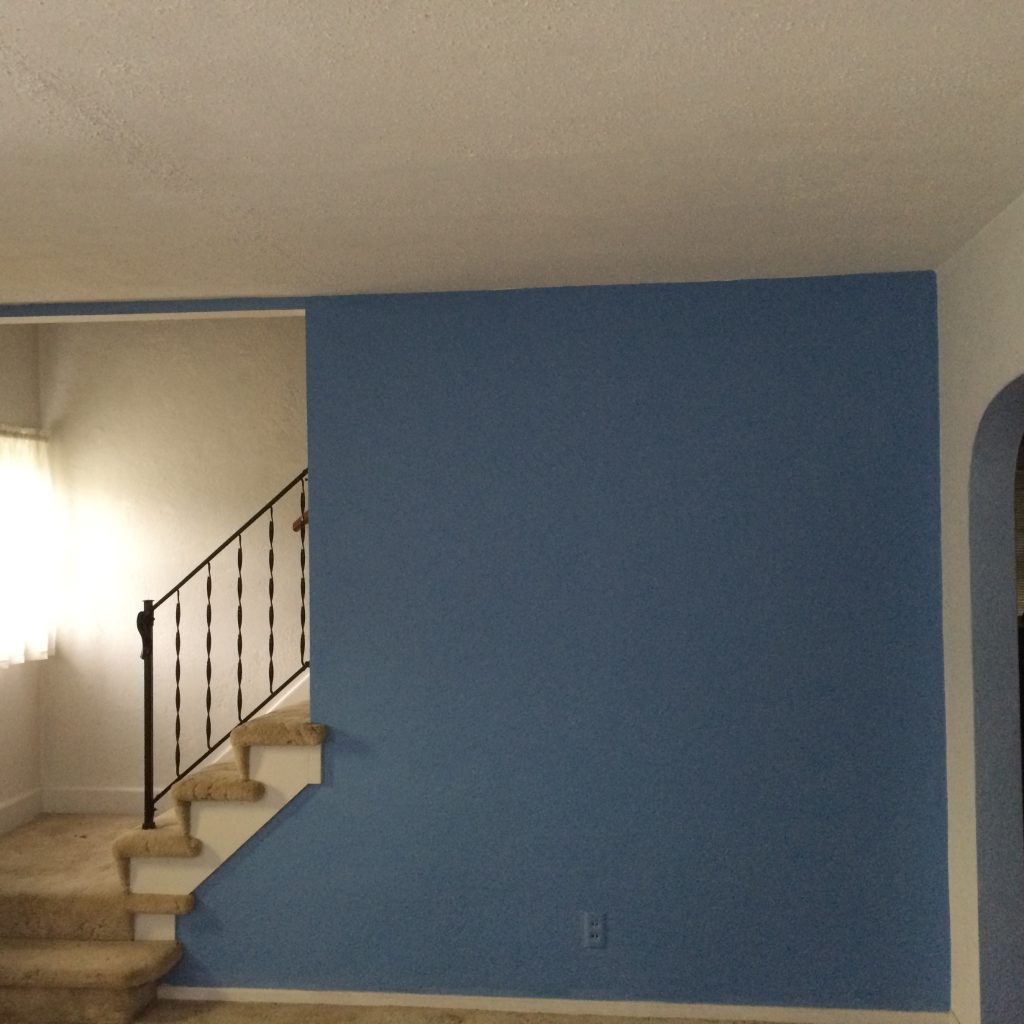 Step one: the curtains were removed and the white/dinged up walls were painted with a warmer, neutral color.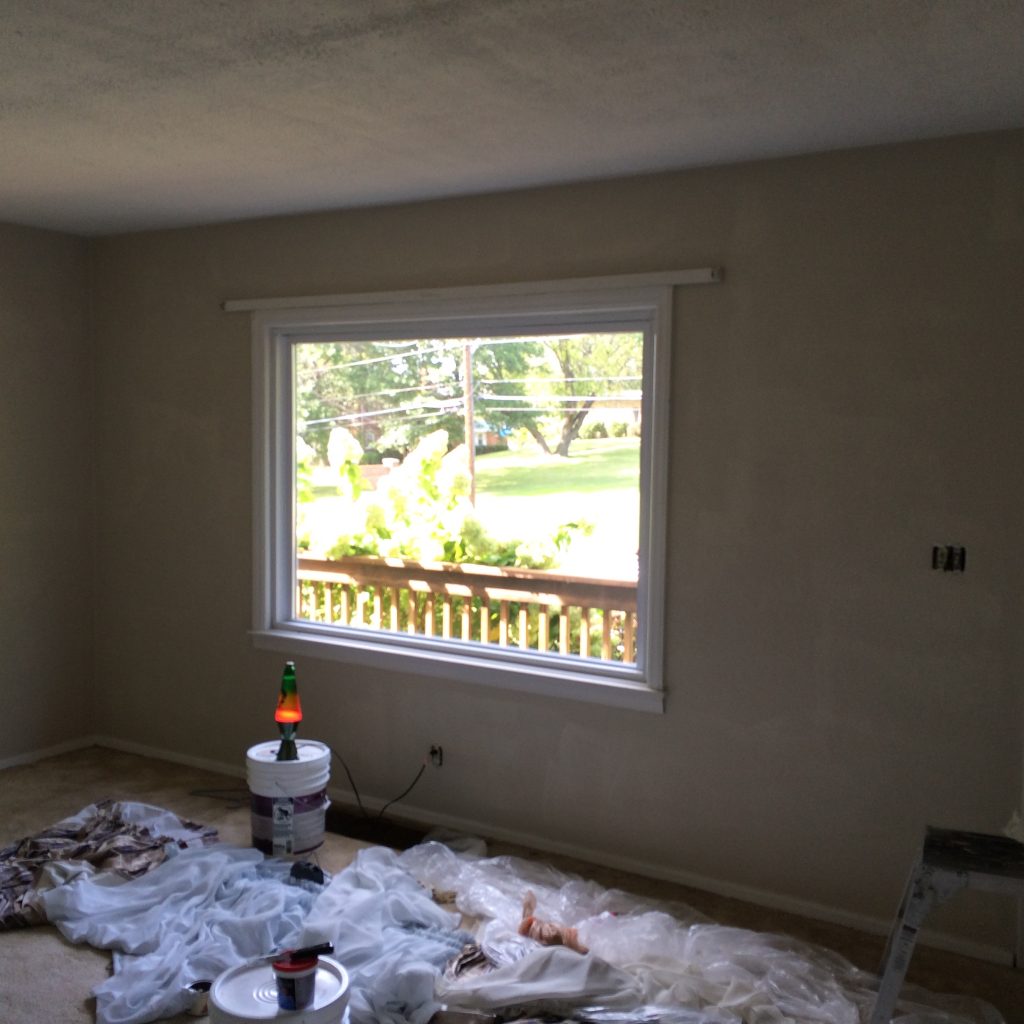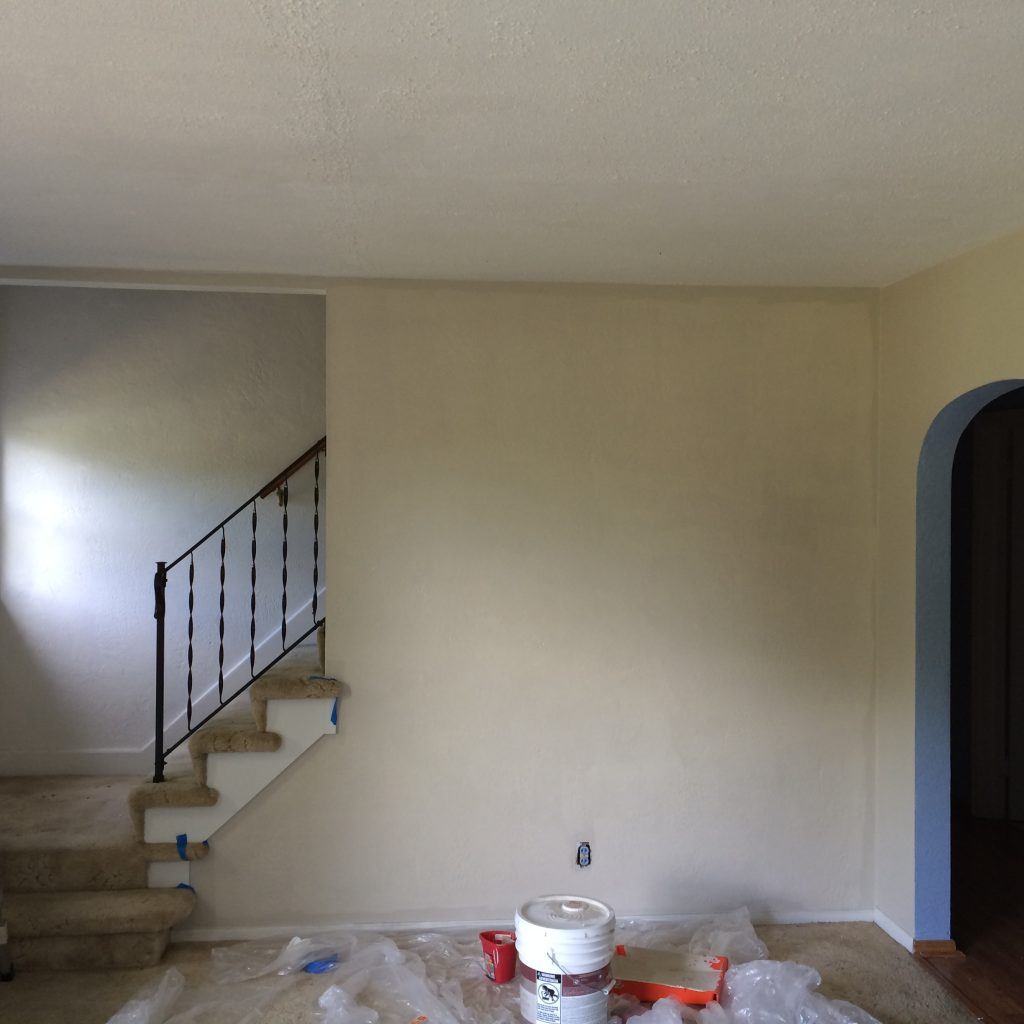 See ya, blue wall. Paint is still drying so it appears just slightly lighter in color (you can see the dry color at the very top of the wall where it was cut in).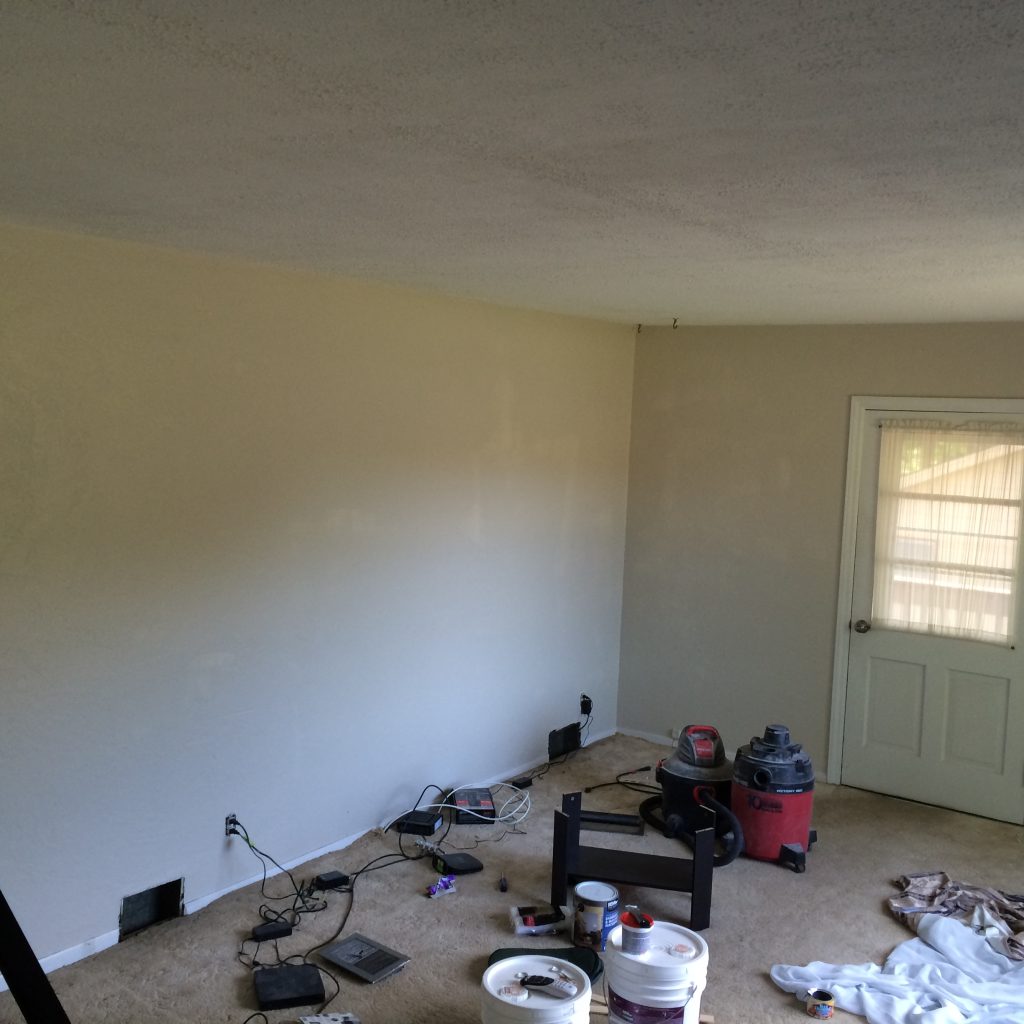 New paint (still drying), old carpeting…
After: TA-DA!! Carpet removed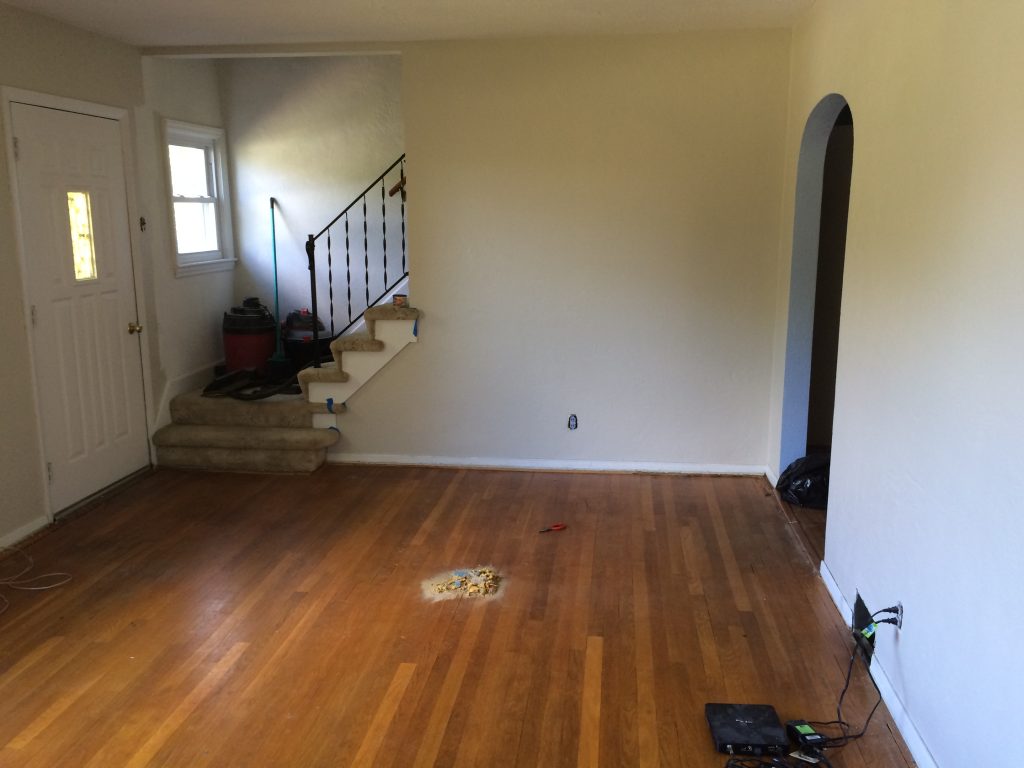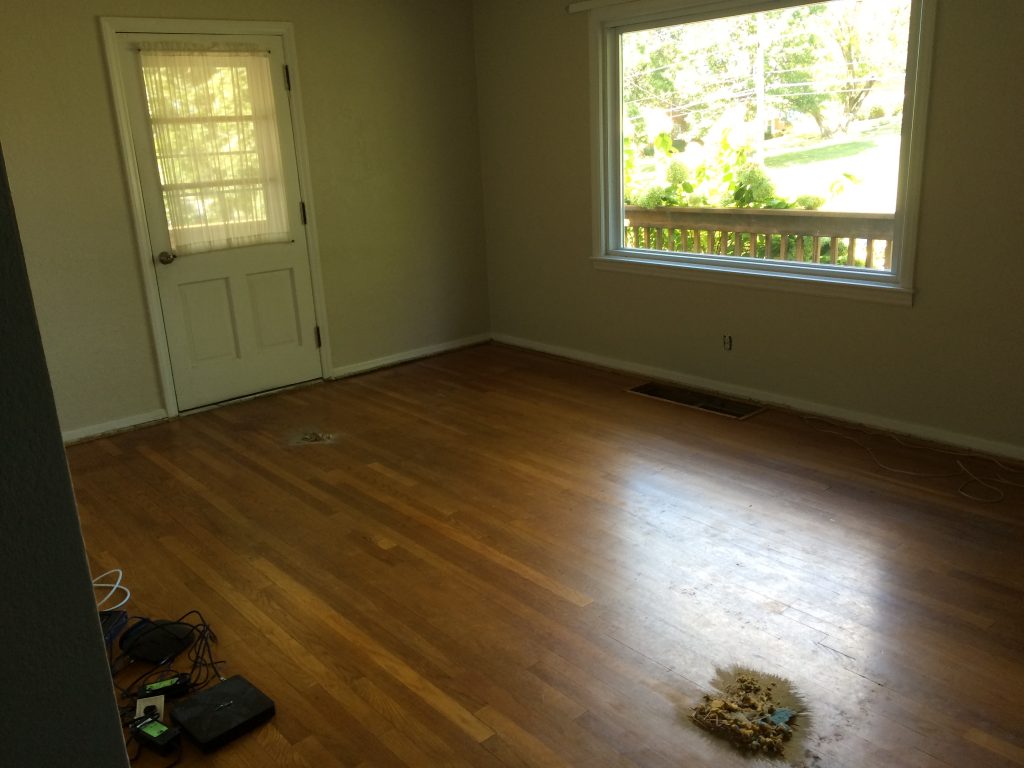 Next hurdle: the original wood floors are a bit lower than the laminate flooring in the kitchen. We may replace the laminate with real wood at some point (budget-permitting), but for now…I think we are just going to put in a transition strip. Hopefully that will solve the problem for the time being. We'll visit a flooring store like Flooring Liquidators at some point to see what options we have and how much it would cost to have the floors installed.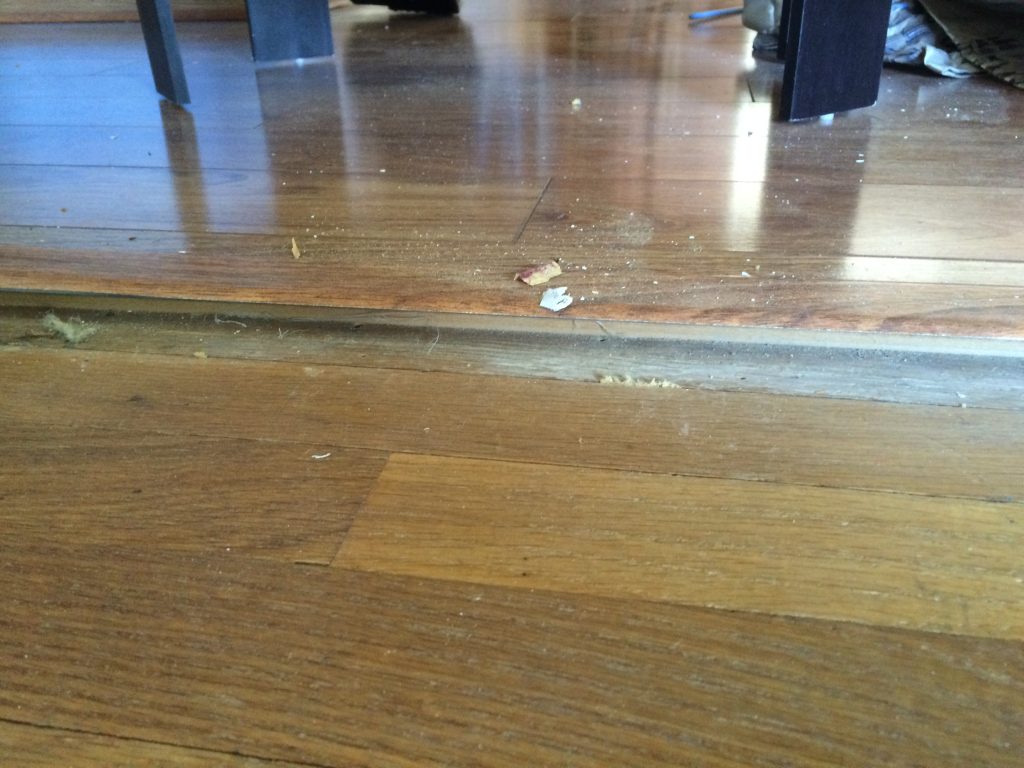 And just because I couldn't end on that note, here's one more picture of the new paint + new old floors. Please pardon the piles of dust and staples – we'll probably clean that up later. ;)
Do you hear angels singing too, or is that just me?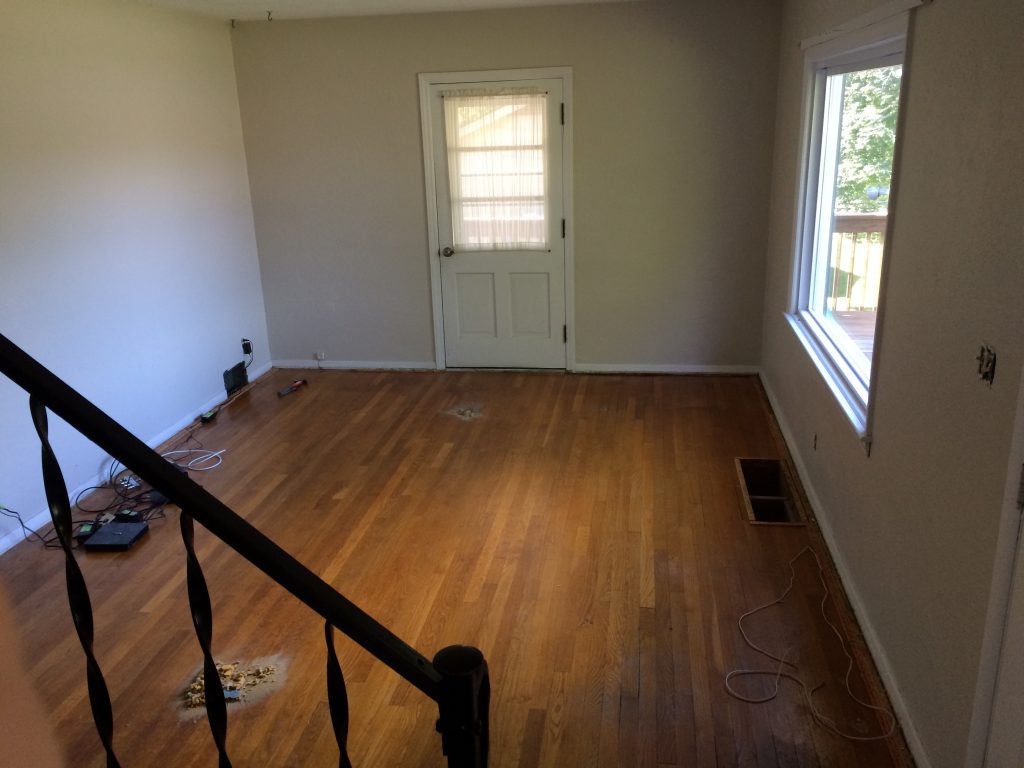 Don't forget that you can sign up to receive my emails – I send one out every time I publish a new post, so you'll never miss out on anything that's happening on Shady Lane! There's a sign up form at the very top of the page. Let me know if you need any help!
Also, be sure and check me out on Instagram, Twitter, and follow me on Bloglovin'