It's been about 2.5 weeks since we moved back to the Midwest, and about 1.5 weeks since we moved into our home. Let me just say that moving into a fixer-upper (and attempting to actually work on the house + empty boxes + organize everything) while 8.5 months pregnant is exhausting. Not to mention getting the new insurance sorted (though thankfully that was made easier after a friend found a detailed review of their service). I'm really trying hard to be patient and laid back about it all, but now that I'm 3 weeks away from my due date, that's getting a little more difficult.
Needless to say, we have been extremely busy. So far, we have:
Moved all boxes/furniture into the house. This is huge for us, since our belongings have been in about five different places across the country recently until they were brought in by a Packing & Moving Company. We finally have everything under one roof!
Unpacked/organized almost all kitchen items, including lining cabinet shelves and putting everything away
Epoxied part of the basement floor (not finished yet)
Installed our new washer and dryer (woohoo!)
Painted almost the entire first floor, minus the bathroom, a tiny little bit of the kitchen, and the very top of a closet.
Scrubbed the first floor bathroom – twice. Trust me, it needed it.
Ripped up carpet in the living room, master bedroom, and nursery
Stripped the wood floors in the master bedroom and nursery
Cooked our first actual meal (stir fry!) in the house…that didn't include reheating pizza, pouring a bowl of cereal, or toasting a bagel
Stained the nursery floor – we'll probably put a top coat on tonight
I'm not even going to do a list of the things we still need to do, because I'm afraid I'd be too alarmed to see it all in list-form. However, our two biggest goals at the moment are:
Setting up the nursery
Finishing the master bedroom
We have been living out of suitcases (and trash bags, boxes, etc.) that are sitting in our living room and kitchen, and I can't wait to be able to actually hang clothes up/put them in dressers.
I really considered not posting any pictures, because you guys…seriously…the state of this house is pretty disturbing. That wouldn't be any fun though, so here you go! Enjoy our mess.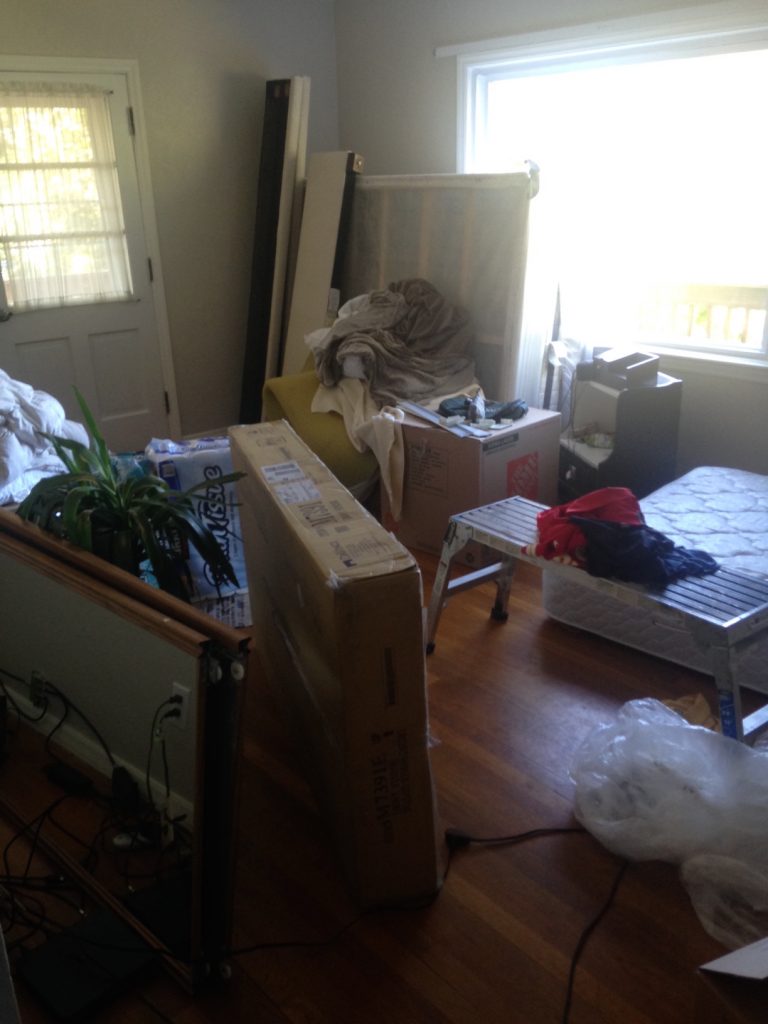 Try to suppress your screams. This is our living room immediately after moving in…it's gotten a LITTLE better since then, but not much. Our couch and TV are set up in a different room for the time being.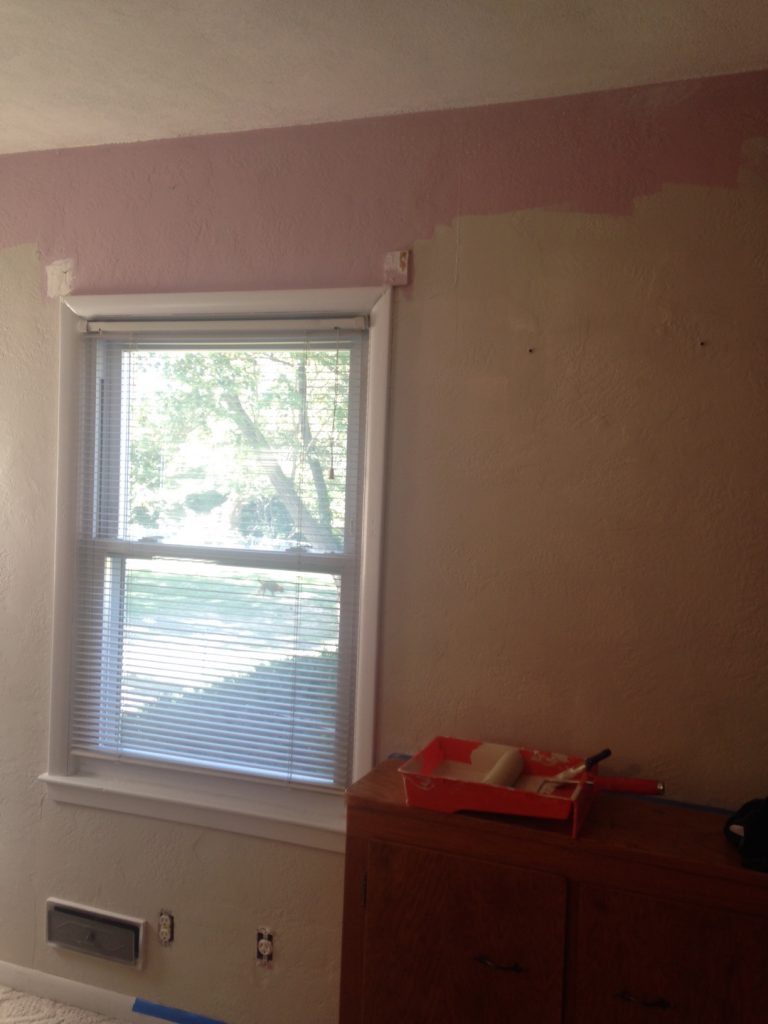 Covering up the pink paint…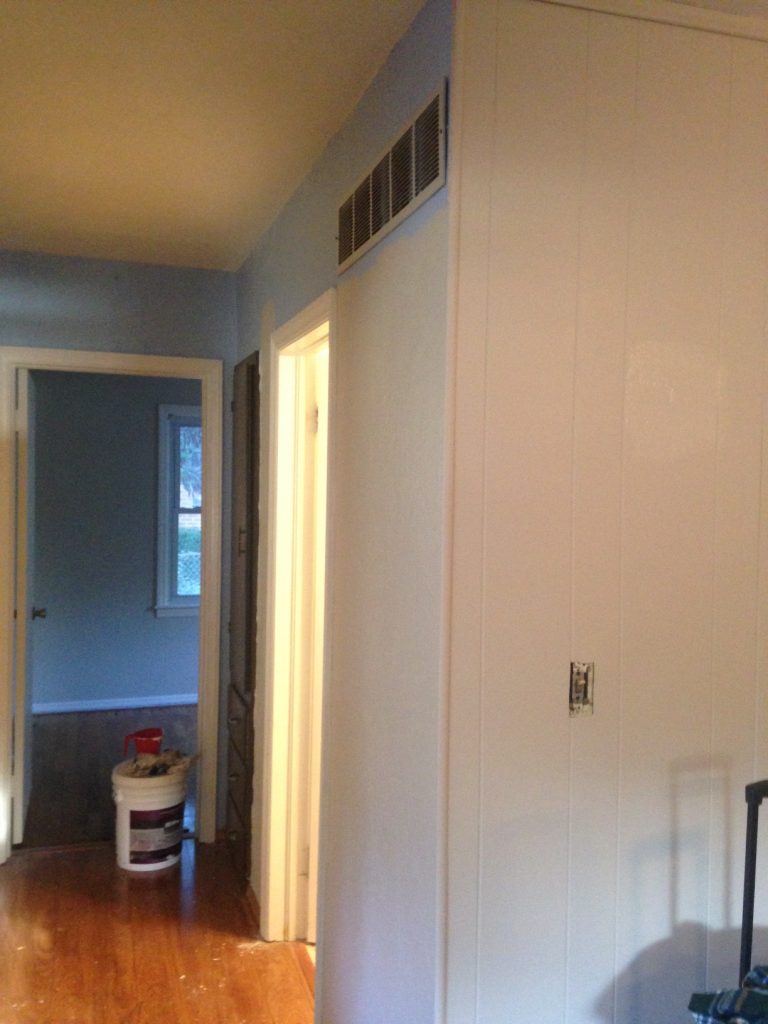 And blue paint.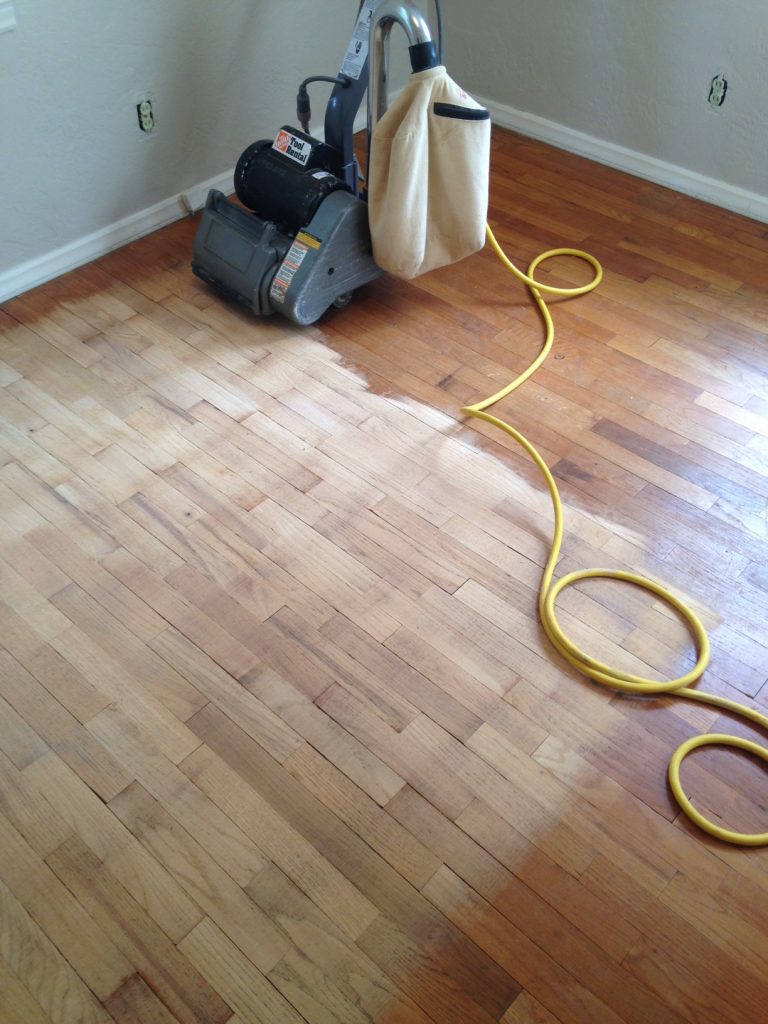 Sanding the nursery floor.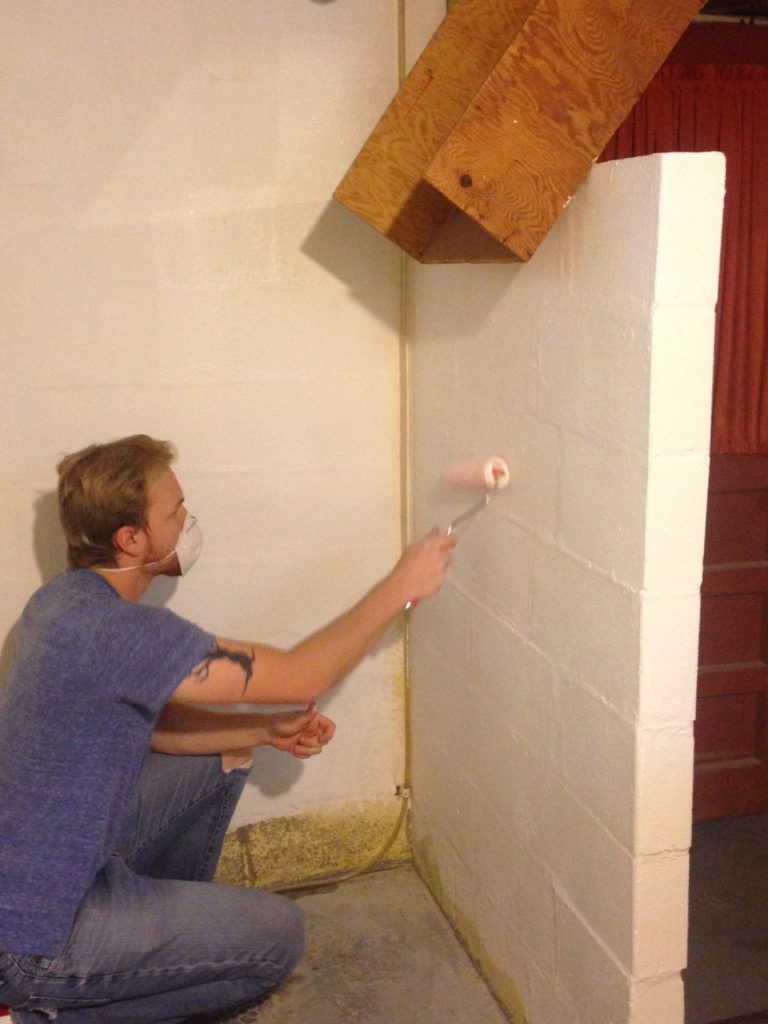 Painting/waterproofing the walls of the basement.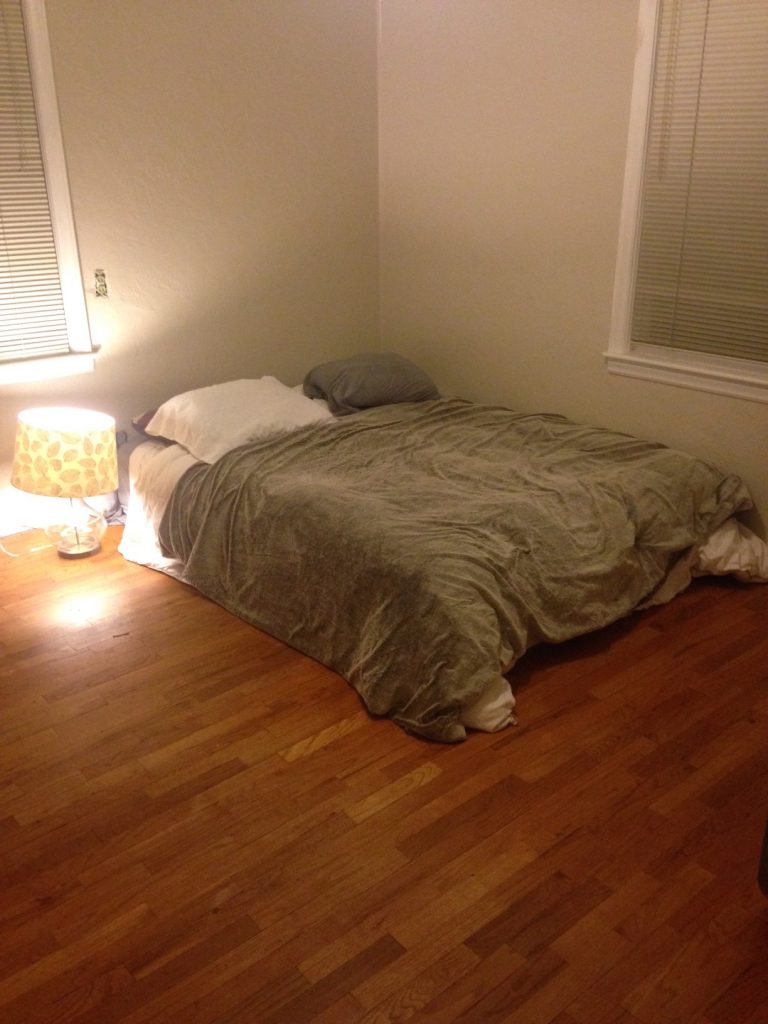 Our first night in the house – it took a lot of energy to pull the mattress in and locate sheets, pillows, and a lamp…so I'd say this was a pretty big success.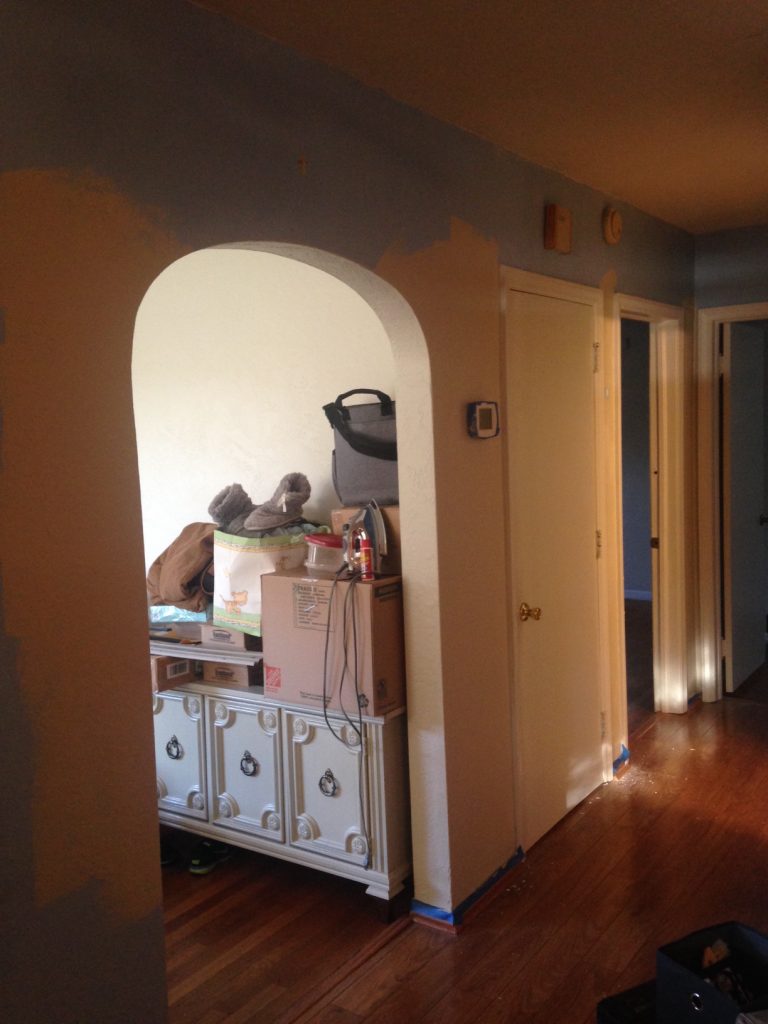 Half-painted hallway (it has since been finished)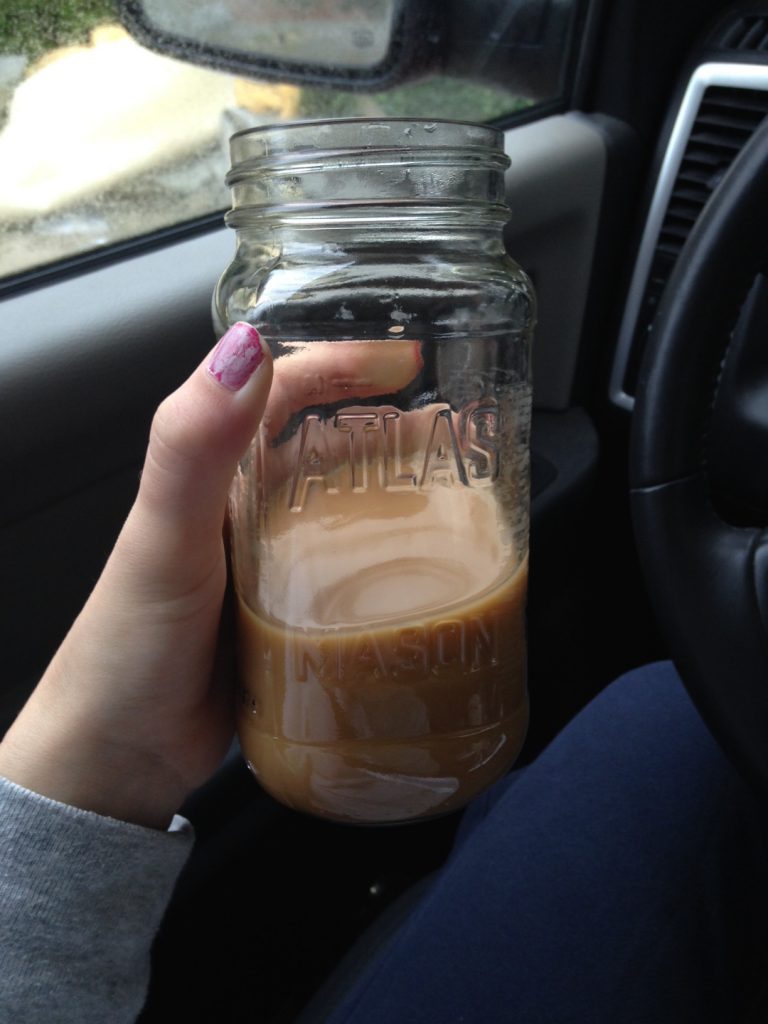 Coffee in a mason jar, because I hadn't yet found our mugs and because coffee is a necessity these days.
Don't forget that you can sign up to receive my emails – I send one out every time I publish a new post, so you'll never miss out on anything that's happening on Shady Lane! There's a sign up form at the very top of the page. Let me know if you need any help!
Also, be sure and check me out on Instagram, Twitter, and follow me on Bloglovin'