Ever since I was a kid, I have loved Halloween. The costumes, the pumpkin carving, scary movies, and of course…the candy. I'm not so big on scary movies anymore (but I am obsessed with American Horror Story – anyone else?!) but Halloween is still one of my favorite holidays. It's even more special now because Henry was born on Halloween!
I decorated our home for Fall (duh) – you can see photos [here] and [here]. I have kept a lot of that up, but wanted to add in some spooky decor for Halloween week! The fireplace is one of the easiest places to decorate, so that's what I did!
I kept it pretty simple – just layered some cozy blankets and pillows on the hearth, added some  cobwebs and pumpkins, and then brought in additional items from around the house.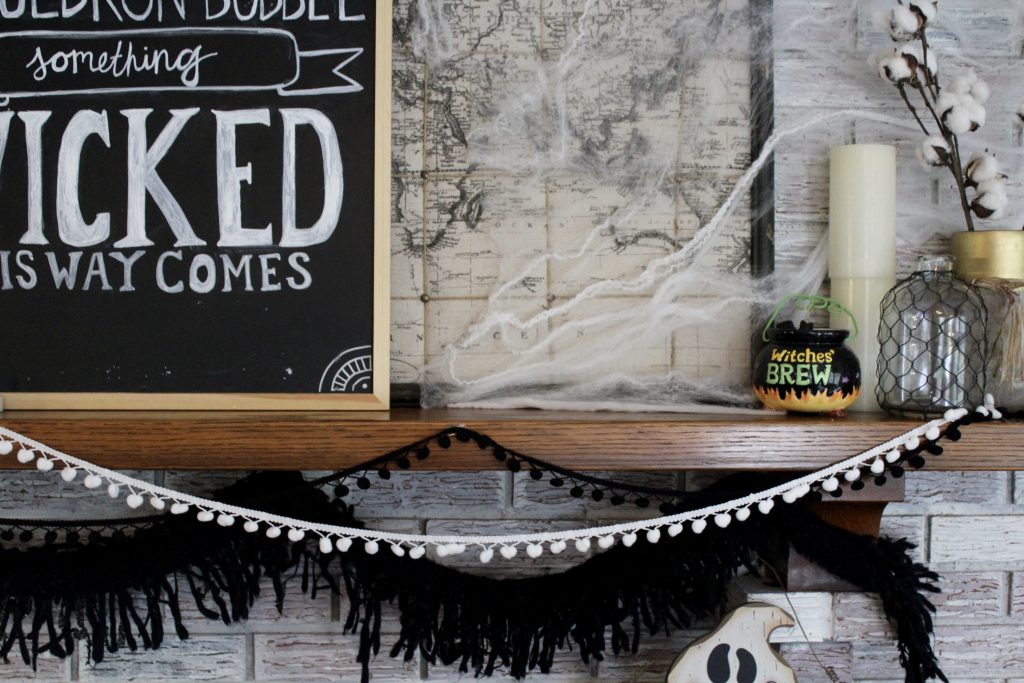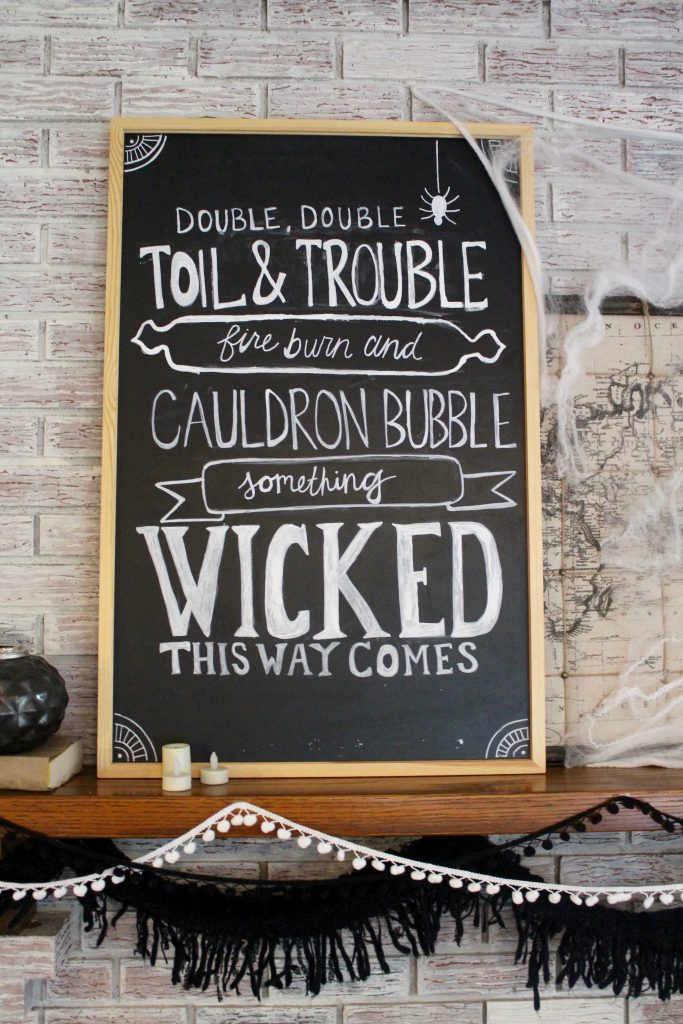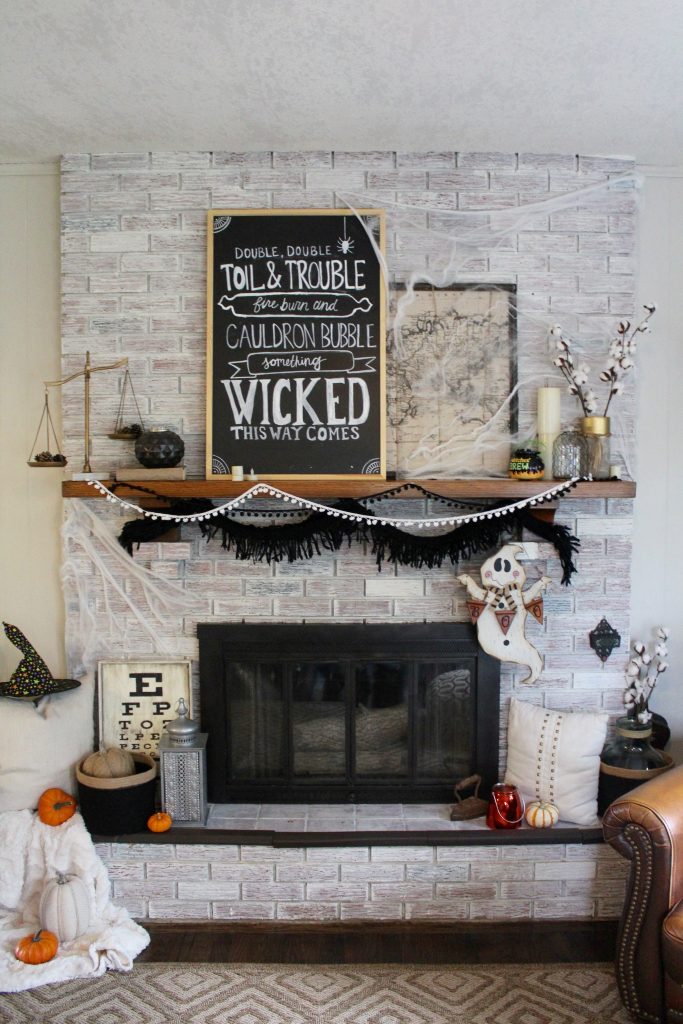 I hope you have a great week! Have you decorated anything for Halloween around your home? Let me know – I'd love to hear some more fun ideas!
Don't forget that you can sign up to receive my emails – I send one out every time I publish a new post, so you'll never miss out on anything that's happening on Shady Lane! There's a sign up form at the very top of the page. Let me know if you need any help!
I'm all over the web –  follow me!  Instagram, Twitter, Snapchat (lifeonshadylane), Facebook, Pinterest, and Bloglovin'.