Since the beginning of this project, we have been planning on incorporating a bar into the basement remodel. Our goal is to create a space where people can hang out, watch tv, have a drink, etc. that was not the living room. Our living room is at the very front of our home and it's small, so it's not a great place for a bunch of people to hang out. You may want to add to your living room though, and I have to say, it's a great place to start any home remodelling. Plus, the previous owners of our home had already sort of finished the basement, so we had a (very rough) place to start. You can see photos of how it looked before [here].
We still don't have our pallet ceiling finished (or even started for that matter), but we had a couple of free hours on Sunday and wanted to accomplish something for this room. So we built a hanging bar!
I love the chunky rope, the hardware, and the beautiful cedar plank we used to build this bar – it's very masculine, and since we're building a man cave here, that's exactly what we were going for! There is so much left to do in this remodel but we have finally started looking at some modern extensions.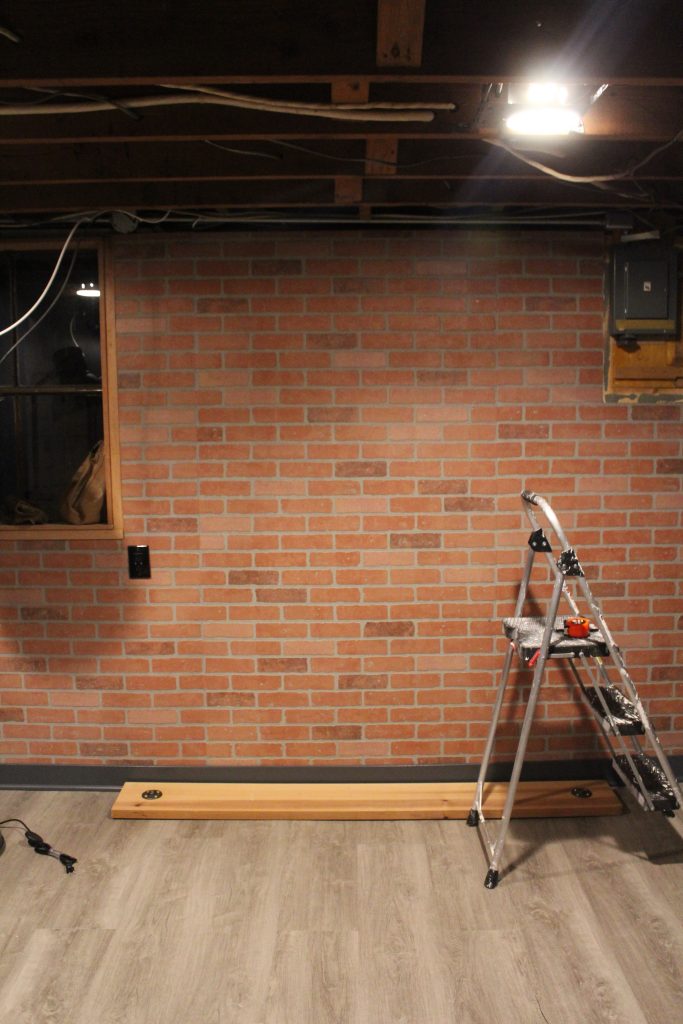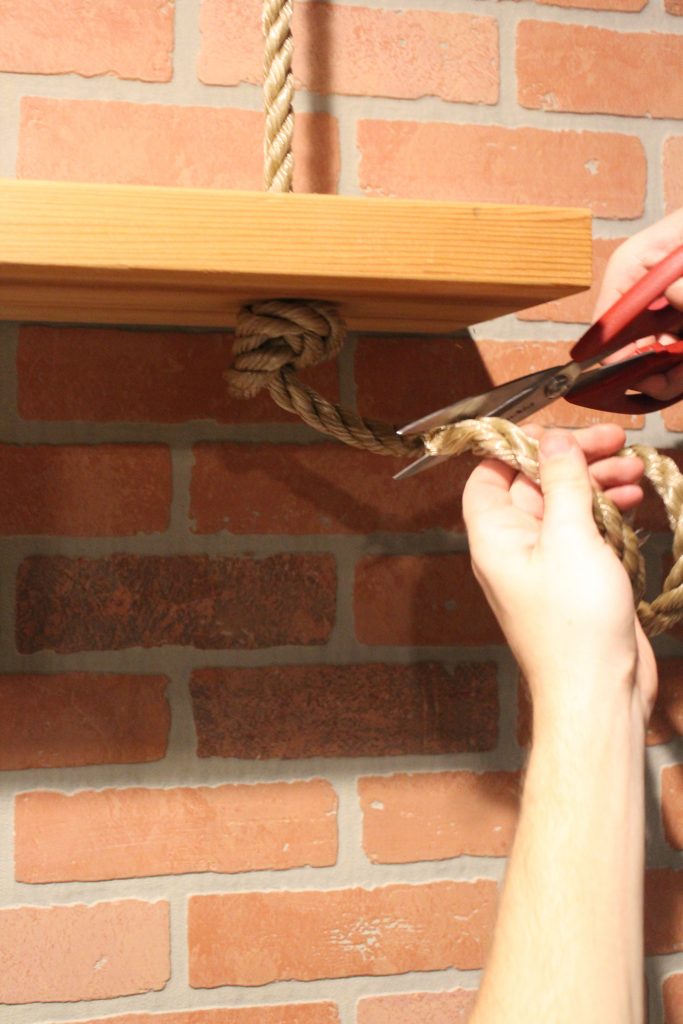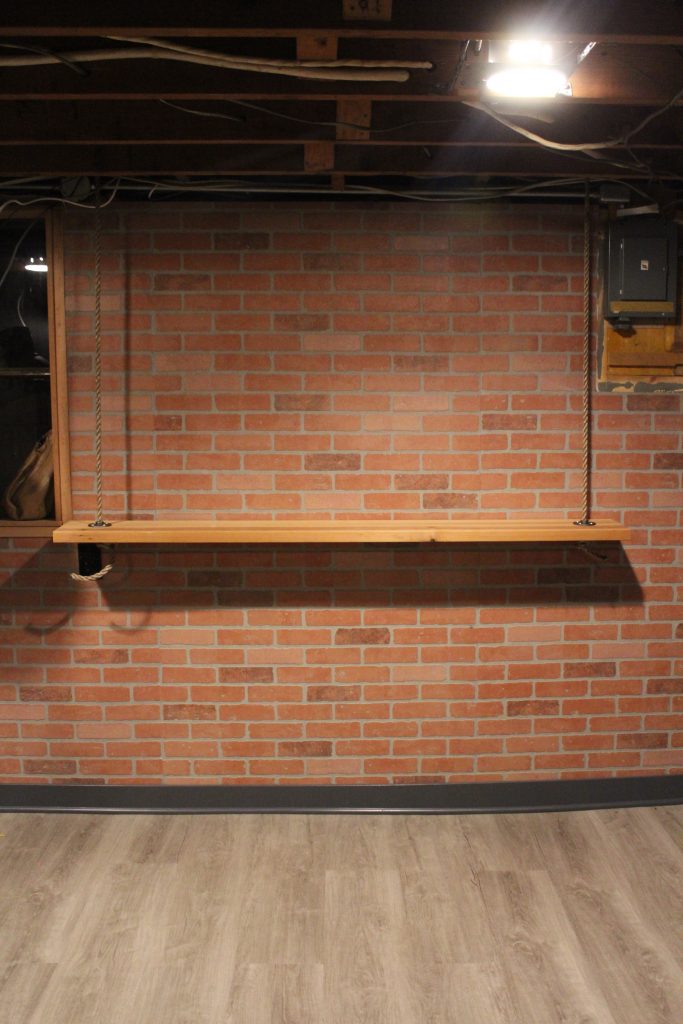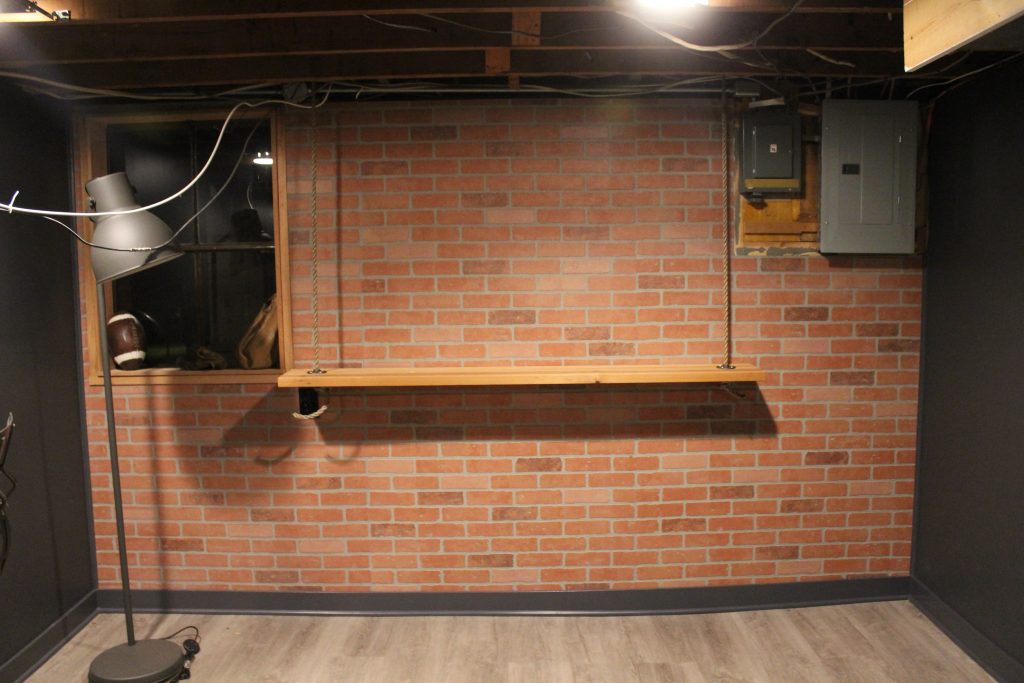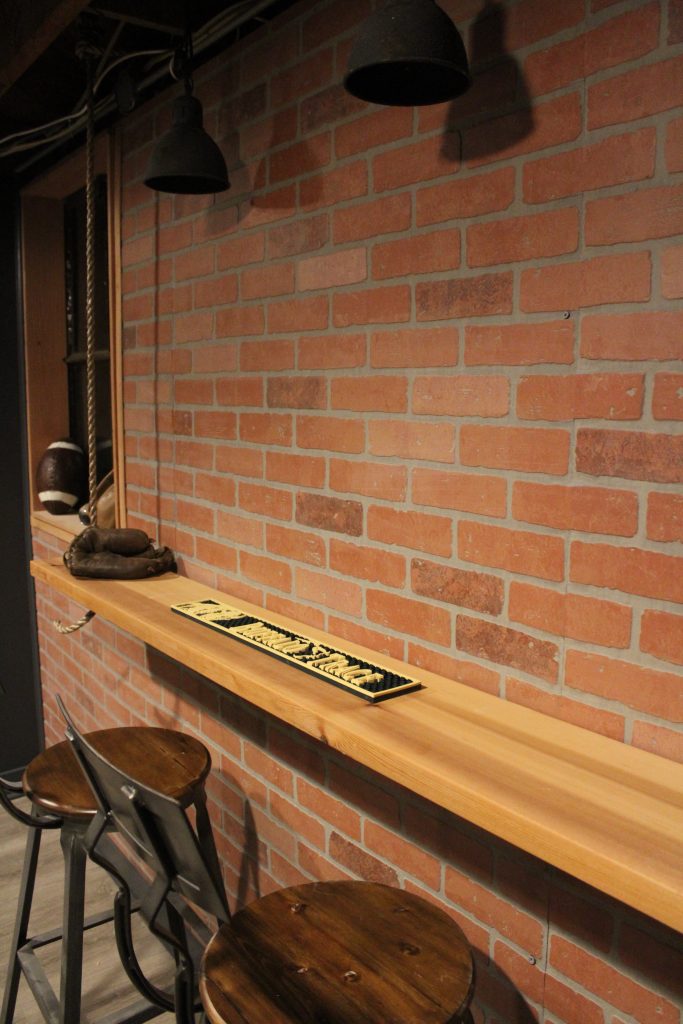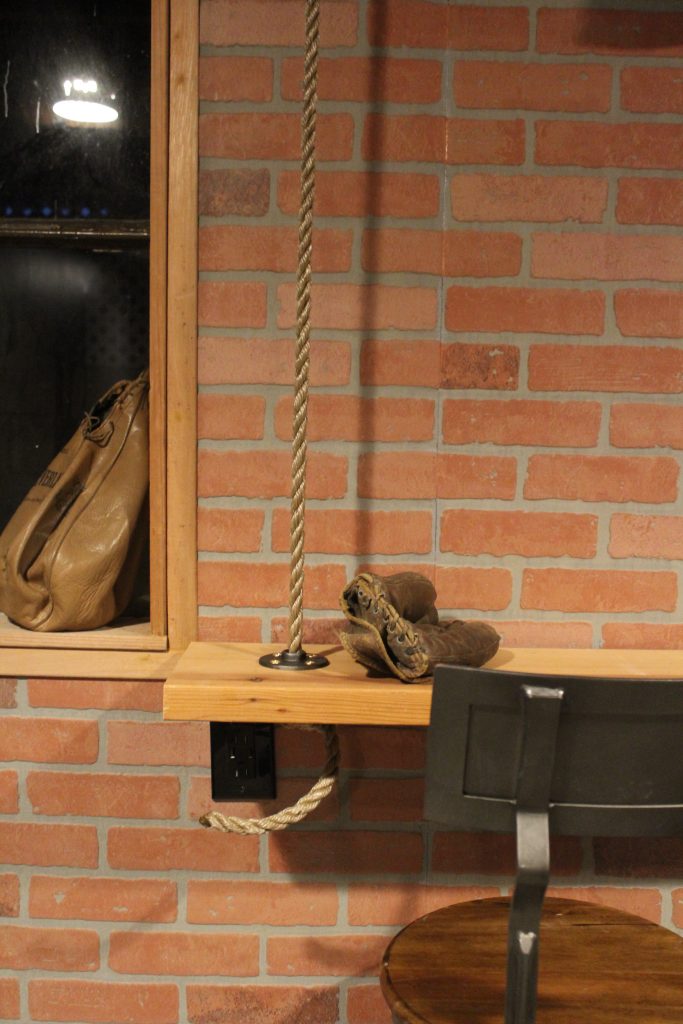 I'm just going to share a couple photos because since it's not decorated yet, there's not much to see. BUT – what do you guys think about me sharing the "how to" for this project? Is that something you'd like to see? If so, let me know in the comments and I can do it!
Don't forget that you can sign up to receive my emails – I send one out every time I publish a new post, so you'll never miss out on anything that's happening on Shady Lane! There's a sign up form at the very top of the page. Let me know if you need any help!
I'm all over the web – follow me! Instagram, Twitter, Snapchat (lifeonshadylane), Facebook, Pinterest, and Bloglovin'.
You might like to read these posts next: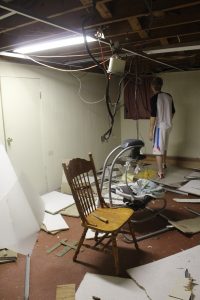 Basement Remodel: Painted Drywall + Flooring!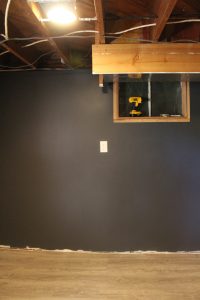 Basement Remodel: We have baseboards and a fridge door