Henry is getting to a stage where he really loves reading. He enjoyed it in the past, but for example when I'd take him to Story Time at our local library, he was more interested in the bubbles and blocks that he got to play with. While he still loves that part of Story Time, I have been noticing that he is more and more interested in the actual books.
I hope you'll check out some of my other posts while you're here, too!
See my DIY projects and inspiration [here]
Check out a home tour [here]
Check out some fashion posts [here]
Earlier today, he even ran to his room and came back out carrying a book for me to read to him. He loves to look at and point to the pictures.
A few weeks ago, I was contacted and offered a copy of the book #Baby Love: My Toddler Life. It was written by Corine Dehghanpisheh, and is a story about a toddler who loves to play with his mom's cell phone.
From the book's summary:
"In Corine Dehghanpisheh's latest children's picture book #BabyLove: My Toddler Life, a curious toddler loves to play… especially with his mommy's smartphone!
When Mommy finds him using her phone without permission, it's the perfect teaching moment. Mommy reminds her little one that what matters most in life is time together filled with love and attention.
Her simple reminder:  Put down our phones."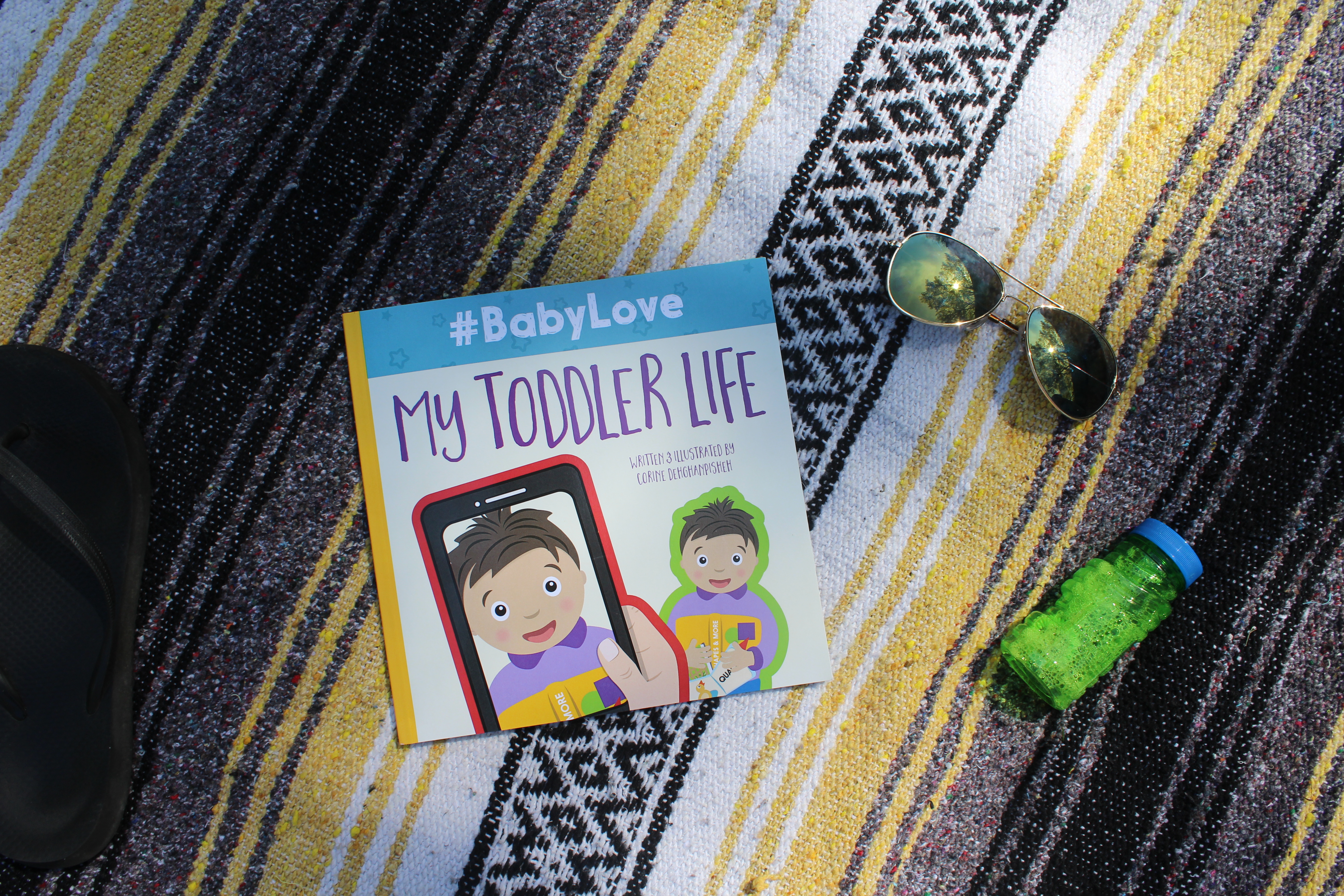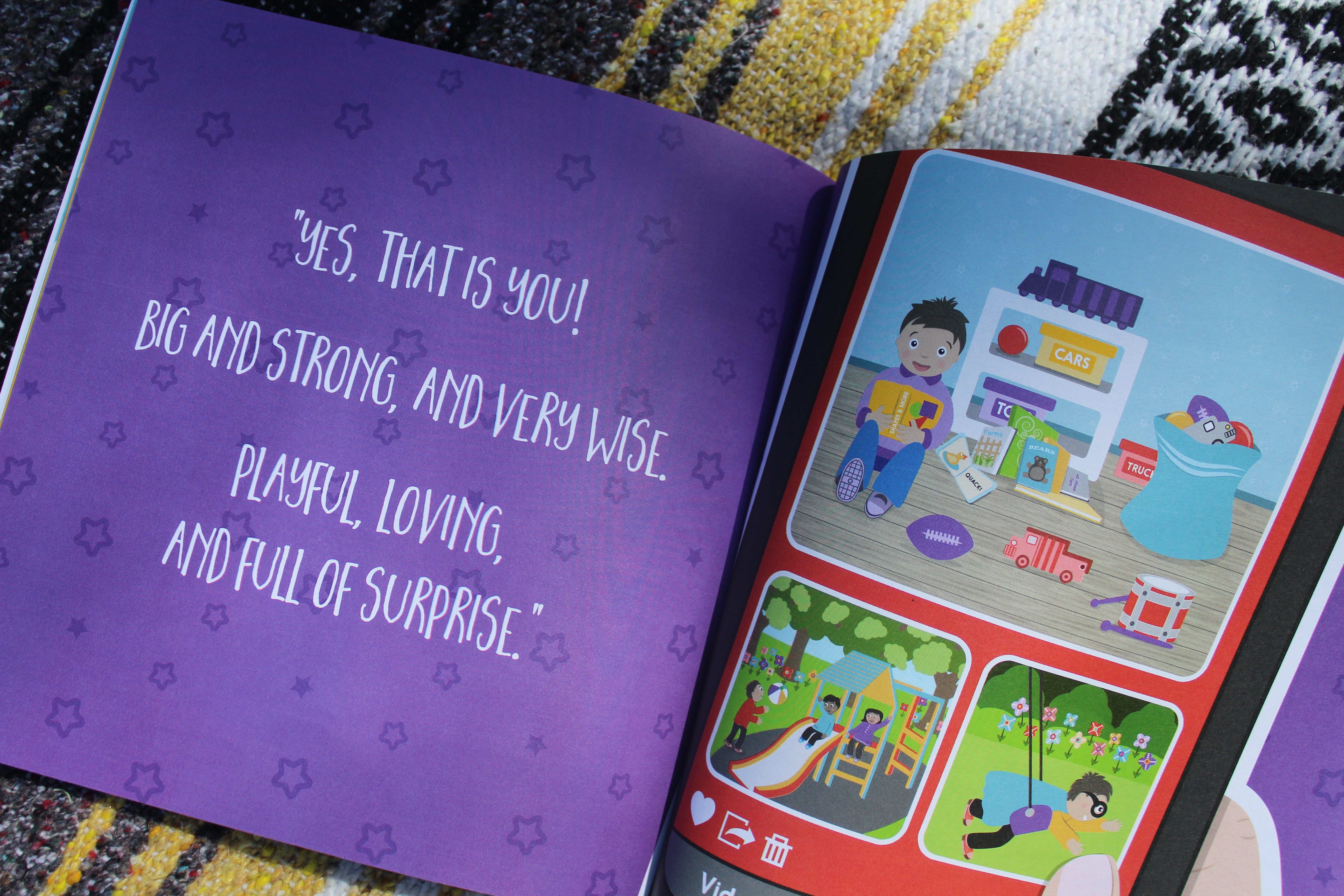 When I realized what the message of the book was, I said ABSOLUTELY, YES please send it to me! Henry loves to play with my phone, but I notice that the less I focus on it, the less he seems to focus on it. When I am holding my phone and scrolling through Instagram, for example, Henry acts like he needs the phone. But if I set it on the counter and play a game with him or read a book to him, he could care less about that cell phone.
I am a huge advocate of less screen time and more face to face time, for adults and especially for kids. And I want to be a good example for Henry. Cell phones and TV make us so much less likely to engage in actual conversation, and so much less likely to play with our kids. They stop us from doing the things that are important in life, like spending time outside in nature and enjoying dinner together as a family.
And for kids, creative and imaginative play is so very important for brain growth and the development of good socialization skills. I would much rather Henry play with a truck, read a book, or draw with crayons than stare at a screen.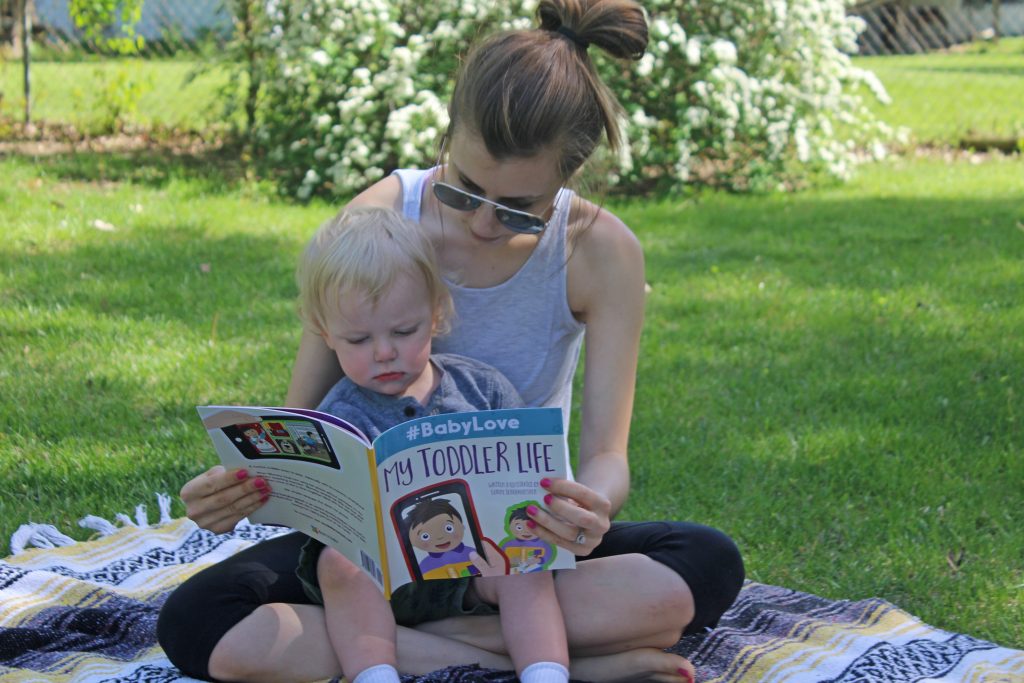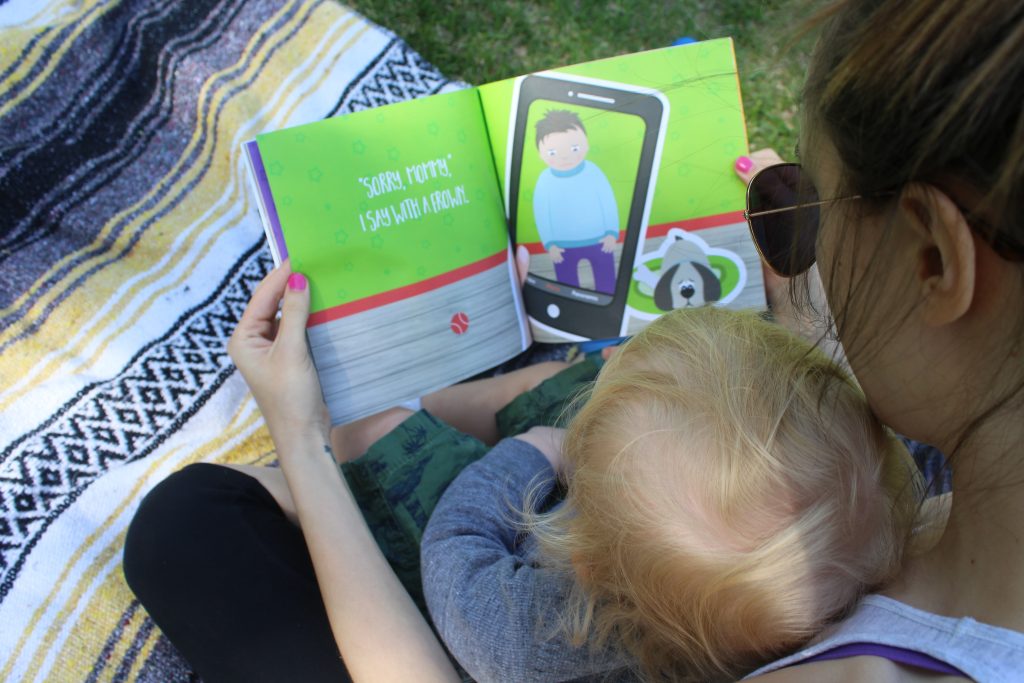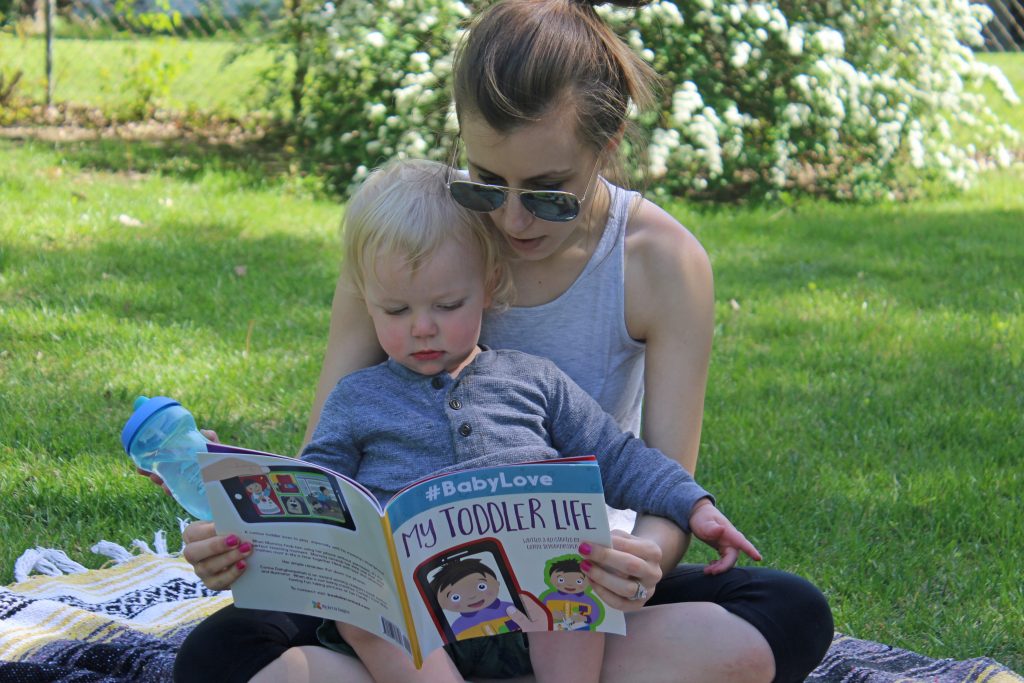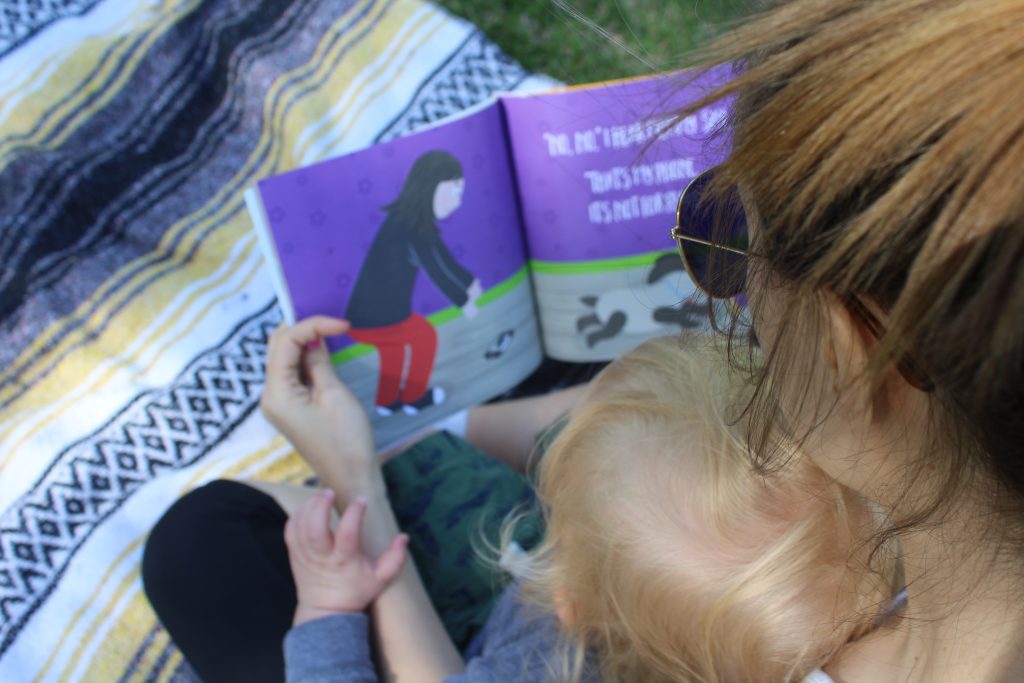 Several months ago we moved our giant 50″ TV down to the basement living room and just put a small one in the corner of our upstairs living room. The big TV is a smart TV so we can watch Netflix and HBO on it, plus the Playstation went downstairs with it – and that's what we used to watch DVDs on. Now, there are some days when I realize at about 5:00 that we haven't turned the TV on for the entire day. I don't even miss it when it's not there.
The cell phone is harder, because its transportable and always with me. But I've really been making an effort to put it down more, and to focus on the things in life that truly matter…like playing outside, blowing bubbles, reading, and spending time together as a family.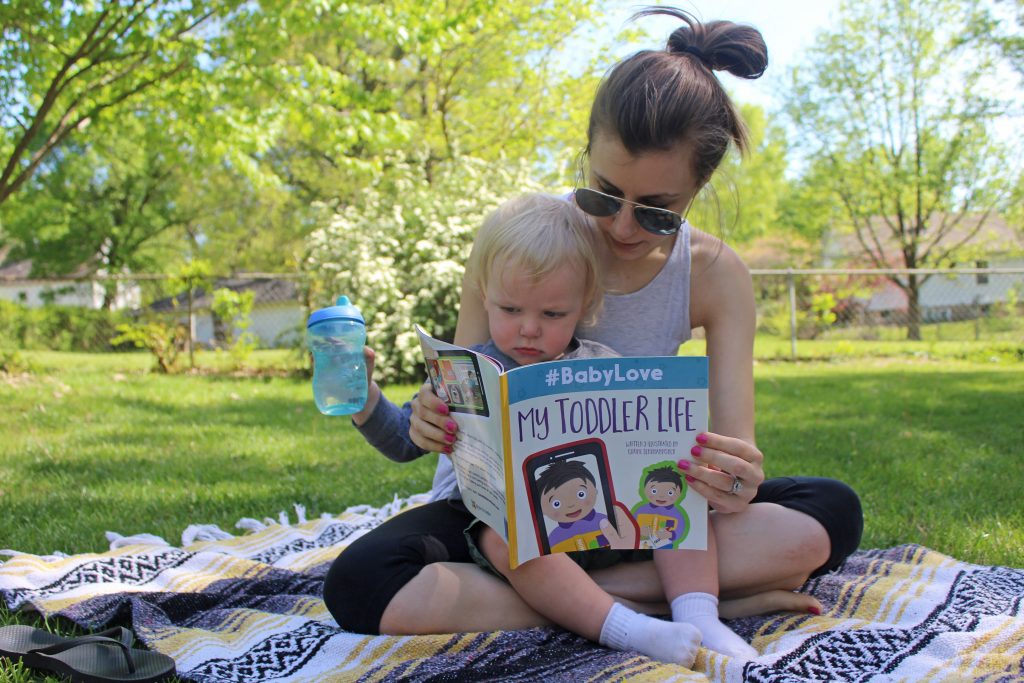 This is not to say that I don't ever watch TV, use my cell phone, or even let Henry watch cartoons for a few minutes while I'm getting something done. I'm not perfect, nor do I think that "perfect" means never using electronics. I just really love when we spend quality time together, and I notice that everyone is happier and more connected when we're not staring at a screen for most of the day.
#BabyLove: My Toddler Life is a great reminder to put down our cell phones and focus on what really matters in life. Our babies are only little for a very short time, and I don't want to look back and not remember Henry's childhood.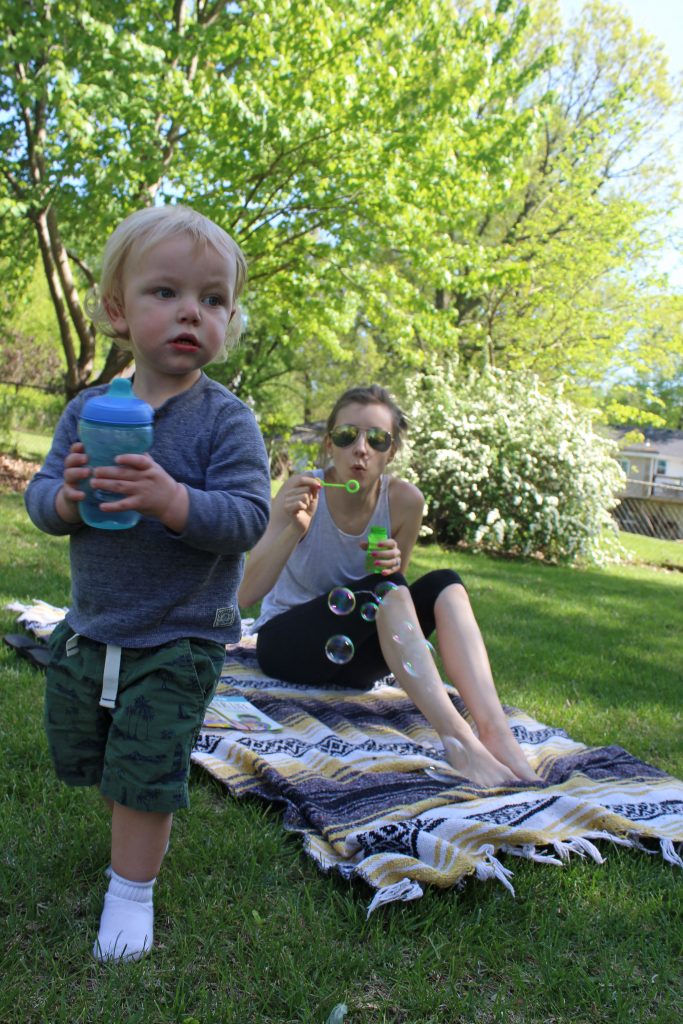 Giveaway Details Giveaway Closed – winner announced in the comments!
The author, Corine, was kind enough to offer a copy of the book to one lucky winner! If you'd like to enter to win, leave a comment on this post telling me why less screen time is important to you. I'll announce the giveaway winner on Friday of this week, so stay tuned!
OK and I have to post a few "bloopers" too – because let's be honest, attempting to photograph a toddler quietly reading a book was a little bit difficult (and hilarious).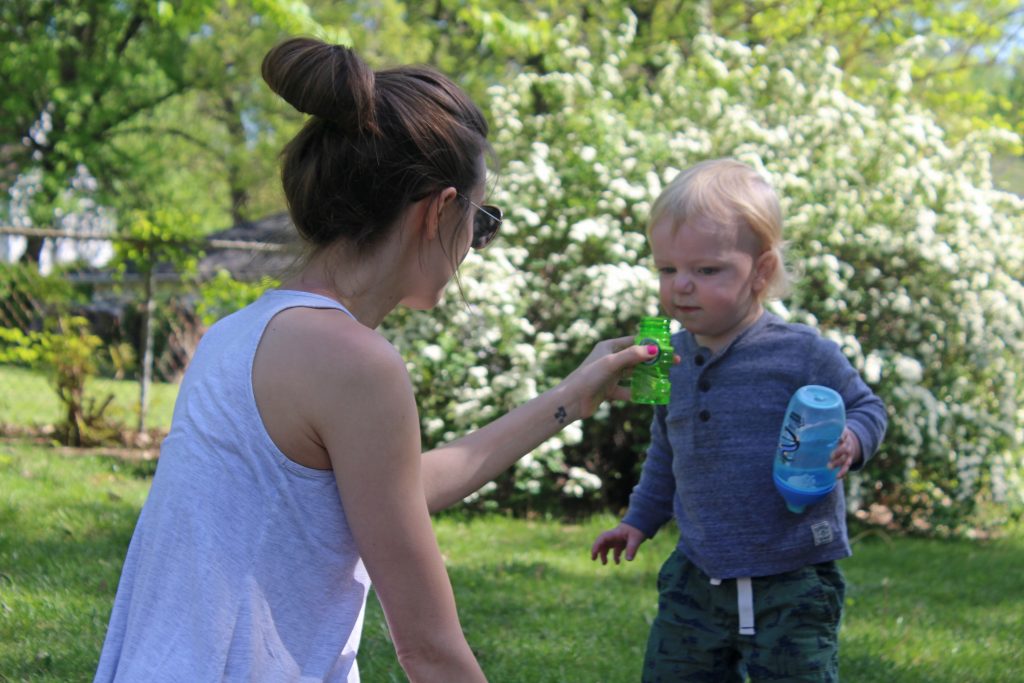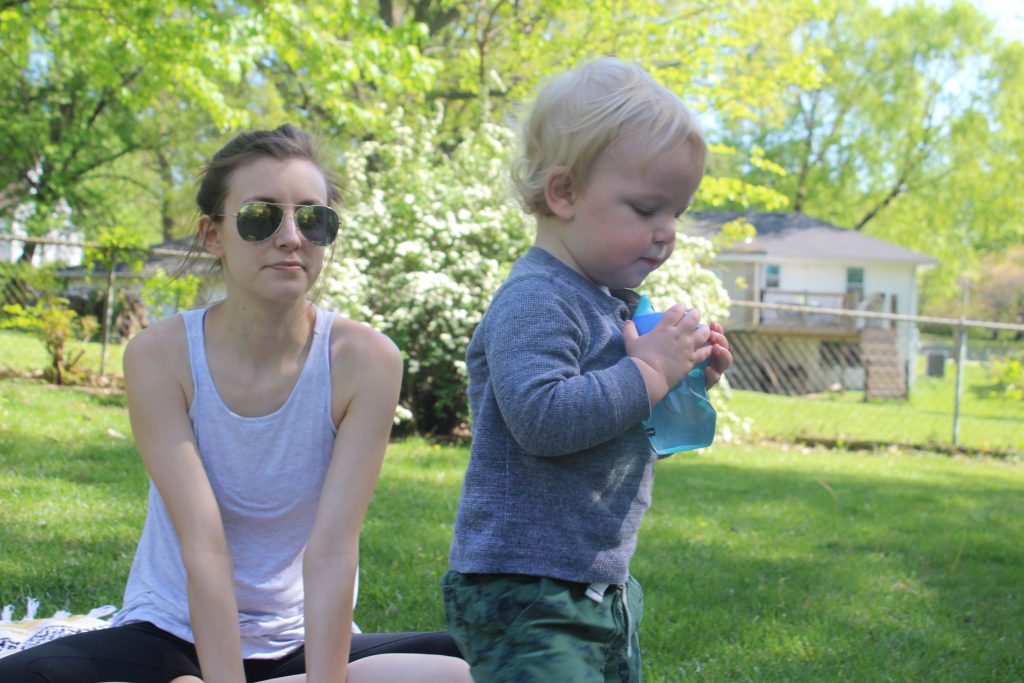 (Henry is obsessed with smelling things lately. And by "smelling" I means he blows out of his nose loudly. He "smells" everything – blankets, people, dogs…and bubbles)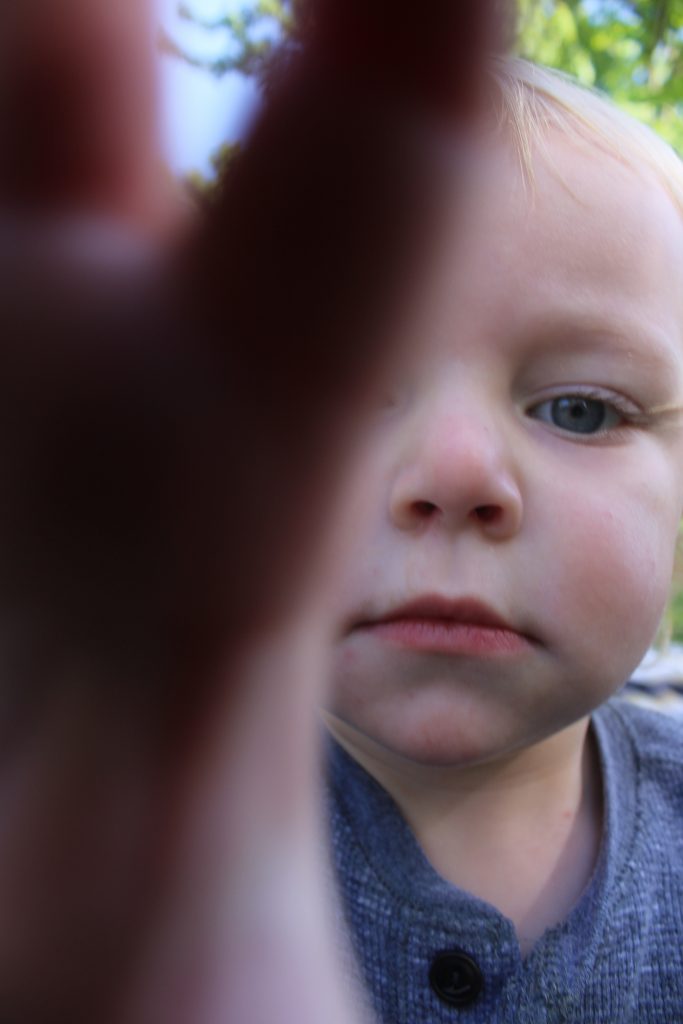 And he's off…