Thank you to Infinity Jars for sponsoring this post!
The other day I shared my recipe for a DIY Coconut oil and lemon sugar scrub [here]. I mentioned in that post that I was going to do a three part mini-series of DIY recipes, all with Infinity Jars, so today is part two of that series!
You know how when you go into fancy home decor or bath/body stores, they always seem to have those amazing smelling sprays for your linens? They smell so good but I typically can't justify spending as much as they charge…probably because I'm cheap thrifty. ;) So when I was picking out a couple of bottles from Infinity Jars, I knew I wanted the 50 ml spray bottle to try and make my own.
I used lemon essential oil in my scrub recipe, and I actually decided to use essential oils in my other two recipes as well. I used Doterra oils but honestly I'm not partial to any one brand or company – these were the first I've ever used!
This linen spray smells really good and lavender is super-relaxing, so it's perfect to spray on your pillows to freshen them up before bedtime. Also, it's so easy to make it should barely even be called a "recipe."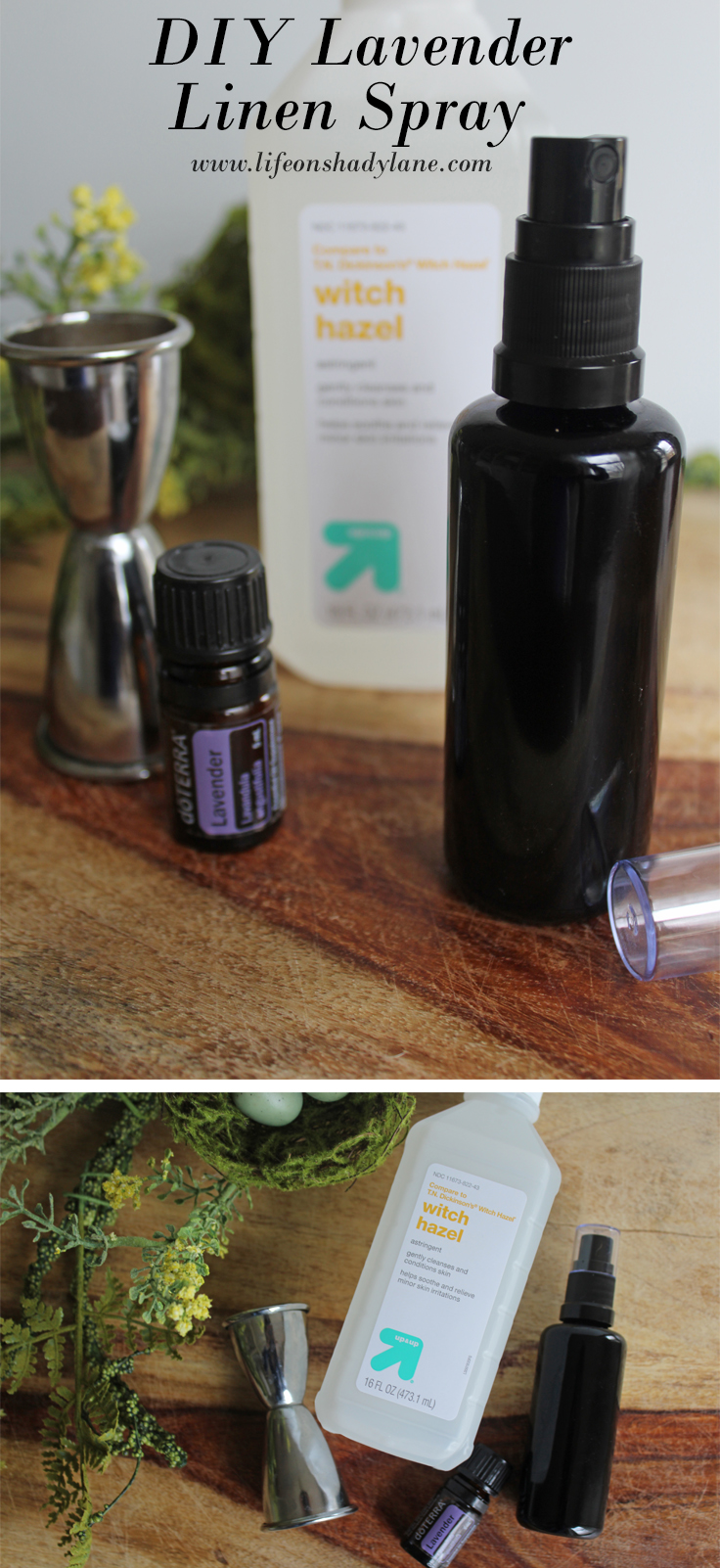 Ingredients
3 oz of filtered water (or you could just use tap water, I'm not sure it matters!)
1 oz of witch hazel
15-20 drops of lavender essential oil
Small spray bottle
Directions
Measure out your water, and pour into your glass spray bottle. Then pour in witch hazel and lavender drops. You can start with around 15 or so, close the bottle up and shake, then see if that's enough oil (scent-wise). If not, add in more!
That's all. Told ya – easy peasy, right?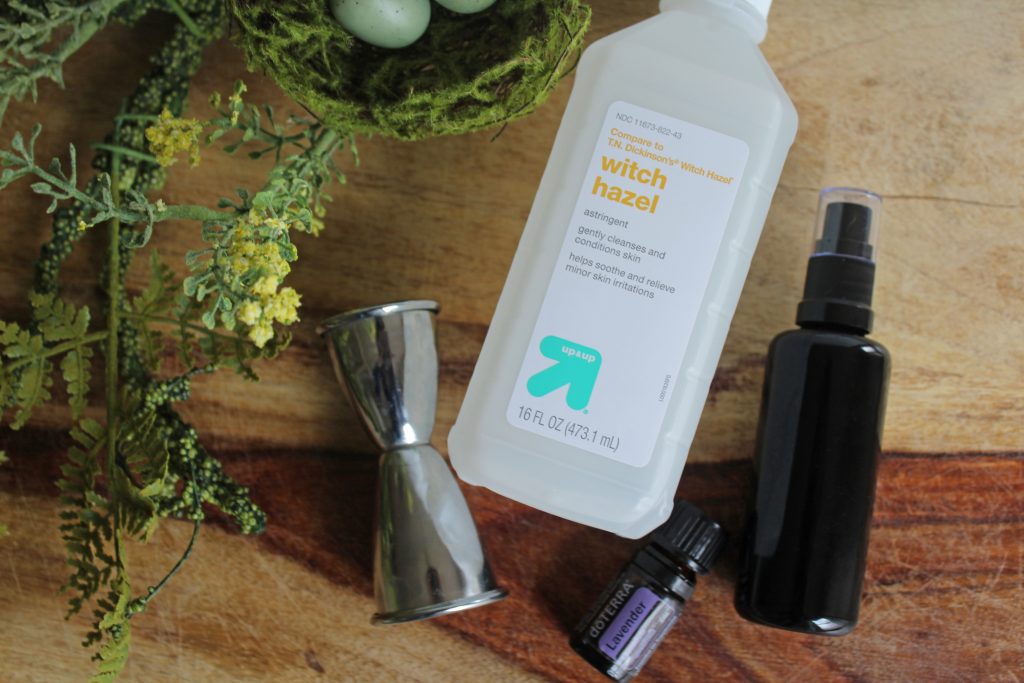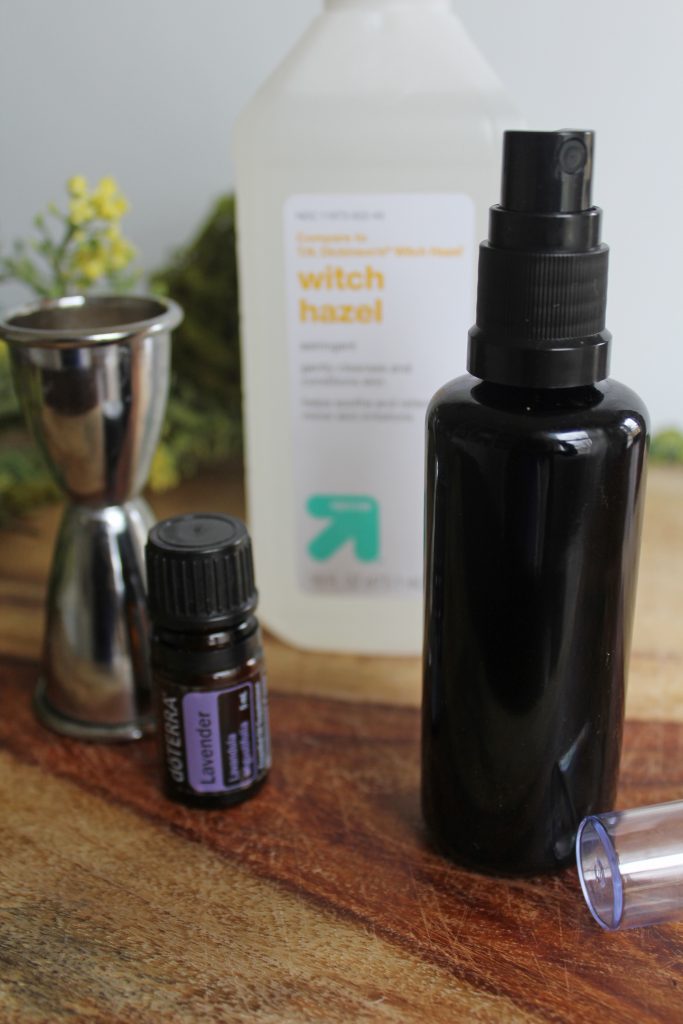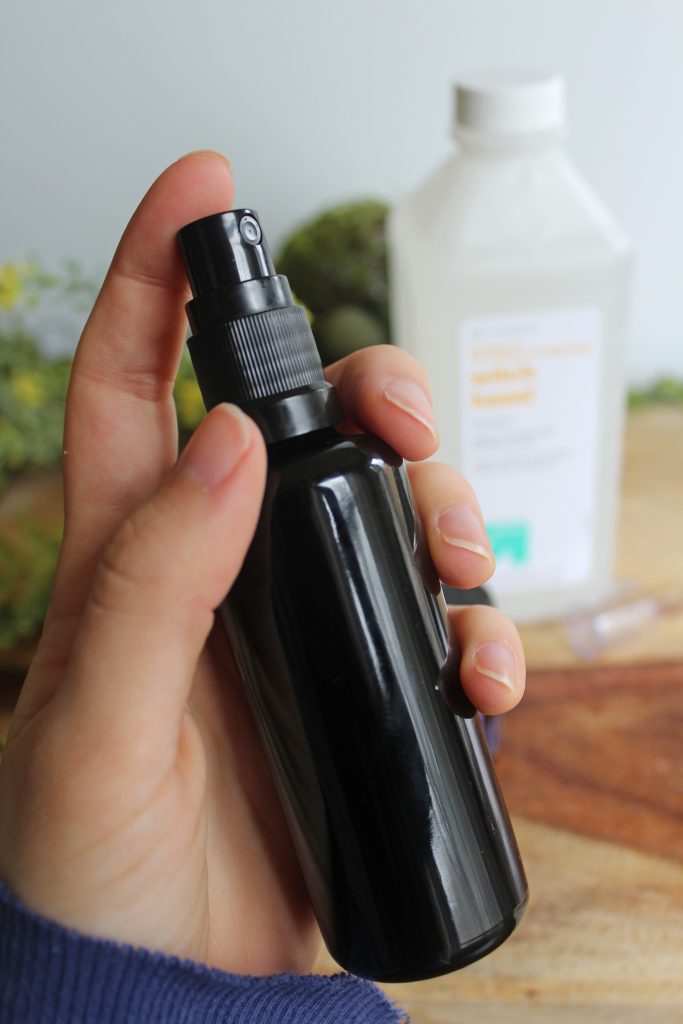 I hope you'll check out some of my other posts while you're here, too!
See my DIY projects and inspiration [here]
Check out a home tour [here]
Check out some fashion posts [here]
I hope you enjoyed this DIY lavender linen spray blog post!