This post may contain affiliate links
Last year we started the tradition of taking family photos in the fall. I love the idea of using them for Christmas cards (I'm never that organized around the holidays, though, so we haven't sent out cards yet. Maybe someday!). They also make great Christmas gifts for grandparents or look so cute hanging in your home as canvas or framed prints. Plus, it's fun to look back through the years and see how your family has changed! How to babies grow up so quickly?!
You can see last year's family photos [here].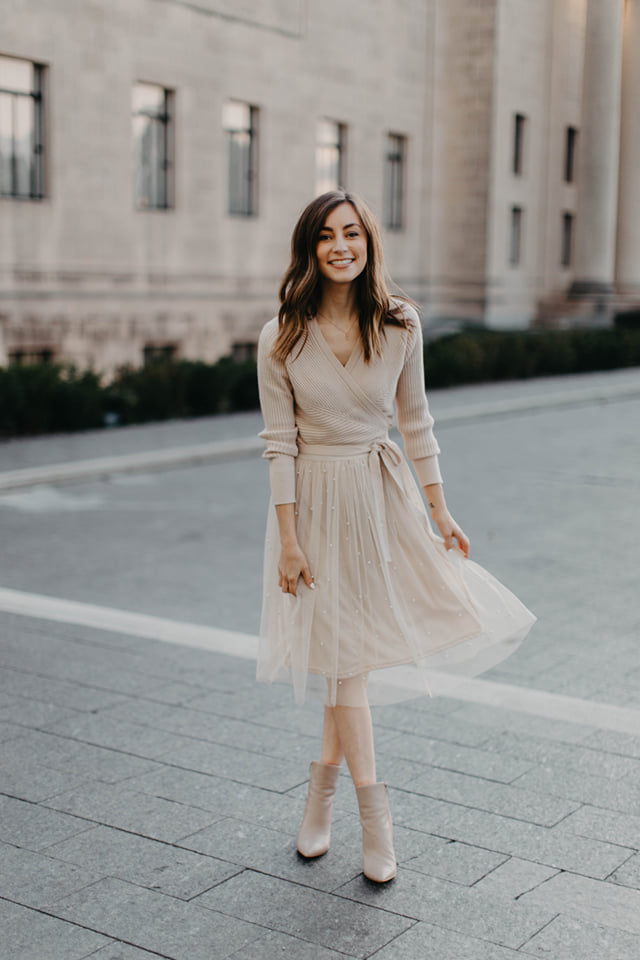 We took our family photos last weekend, and I am so excited to share them with you when we get them back! I've put together a few different outfit idea boards to share until then – everything is color coordinated but not too matchy-matchy. My favorite look for family photos!
PS I also tend to like dressing up a little bit for our family photos – it makes for great Christmas cards if you want to use the photos for that…but it's also just kind of fun to get all dressed up as a family!
I have shared links to everything under the images for easy shopping!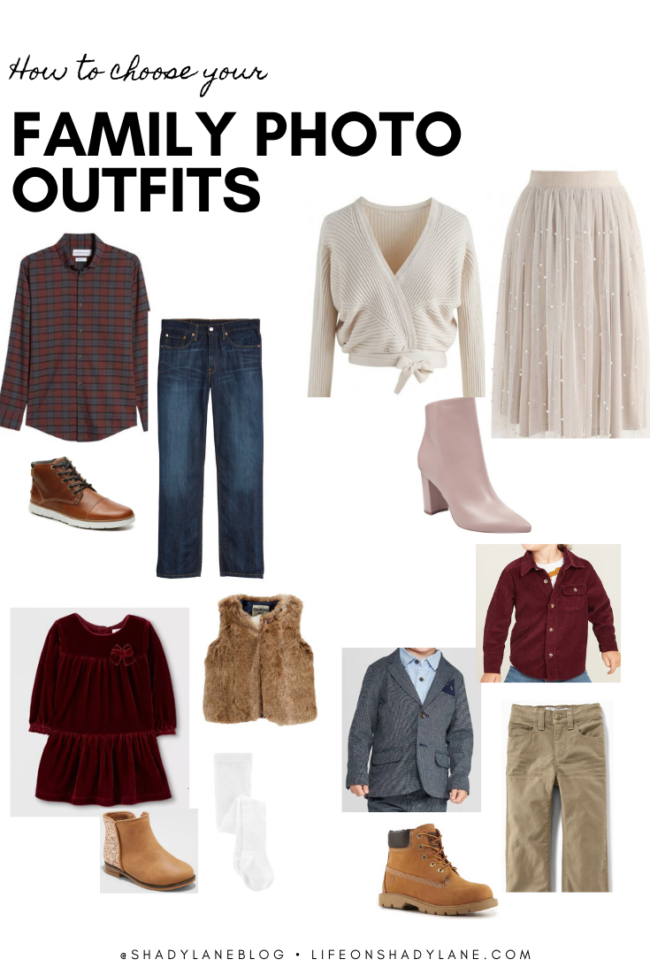 FOR HIM
Plaid shirt | Jeans | Boots
FOR YOU
Ivory wrap top | Pearl skirt | Booties
*I think my pearl skirt is currently sold out, but here are a couple more (similar) options for you:
Full lace pleated midi skirt in cream
Pintuck detail midi skirt in cream
FOR THE KIDS
Velvet dress | Tights | Faux fur vest | Booties
Corduroy button up | Blazer | Khaki jeans | Boots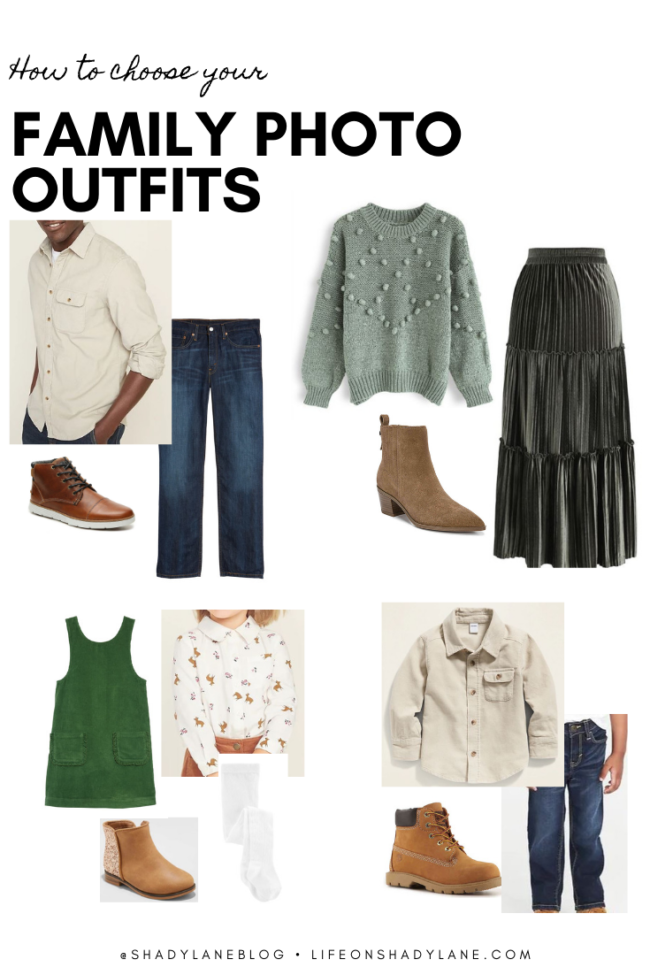 FOR HIM
Corduroy button up | Jeans | Boots
FOR YOU
Pom sweater | Velvet skirt | Booties
FOR THE KIDS
Printed button up shirt | Jumper | Tights | Booties
Corduroy button up | Jeans | Boots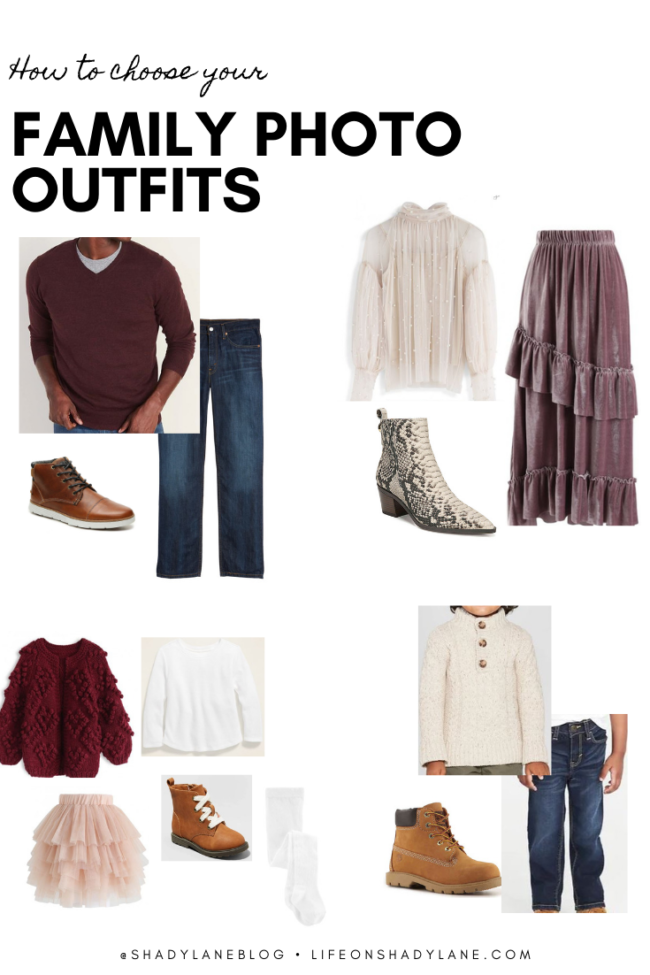 FOR HIM
FOR YOU
Pearl top | Velvet skirt | Snakeskin booties
FOR THE KIDS
Pom cardigan | Tulle skirt | Tee | Tights | Boots