In case any of you ever were under the impression that life in a fixer upper is glamorous (I'm not sure who would think that, but just in case)…I'd like to share a few"real life" photos with you today.
There is a small storage room off of our garage, and when we moved into the house we noticed that one of the cinder block walls in that room was bowing out just a little bit. But we've lived here a little over a year and a half, and the wall had gotten twice as bad. You could pull a cinder block out and see dirt behind it. And the whole storage room was starting to shift/pull away from the house; I'm talking…you can see daylight in one of the corners.
I hope you'll check out some of my other posts while you're here, too!
See my DIY projects and inspiration [here]
Check out a home tour [here]
Check out some fashion posts[here]
Some projects are fun because you get something pretty at the end (i.e. re-tiling, painting cabinets, refinishing hardwoods, etc.) and then there are projects like foundation repair. Not exactly fun, right?
We got a company to come out to give us a quote on fixing it and Brandon decided that he could just do it himself and save a whole lot of money. Seriously, that man never ceases to amaze and surprise me with how good he is at fixing and building things. I've known him several years, worked on LOTS of projects with him…and I'm still surprised when he says things like "oh I can just fix that myself." I have no clue how he learns these things but I sure am thankful!
I took some photos while he was in the middle of building a new wall. I'm not even going to start to pretend like I know what I'm talking about so please don't take this as a tutorial. LOL! All I know is that he drilled holes into the floor directly in front of the bowing wall, put rebar in those holes, and then used cinderblocks and mortar to build a wall around the rebar.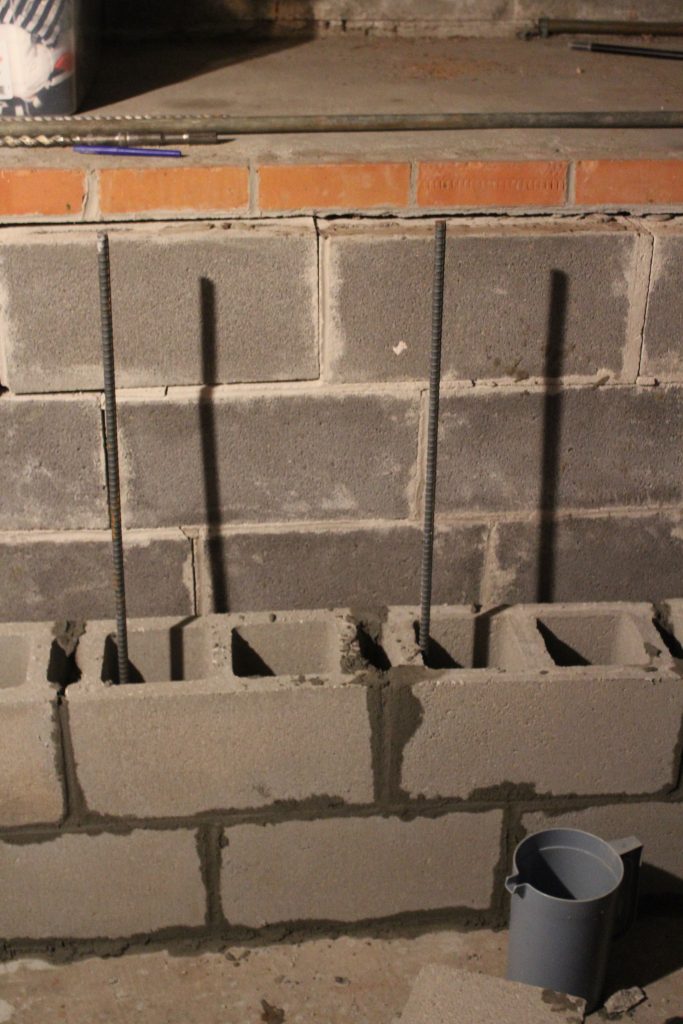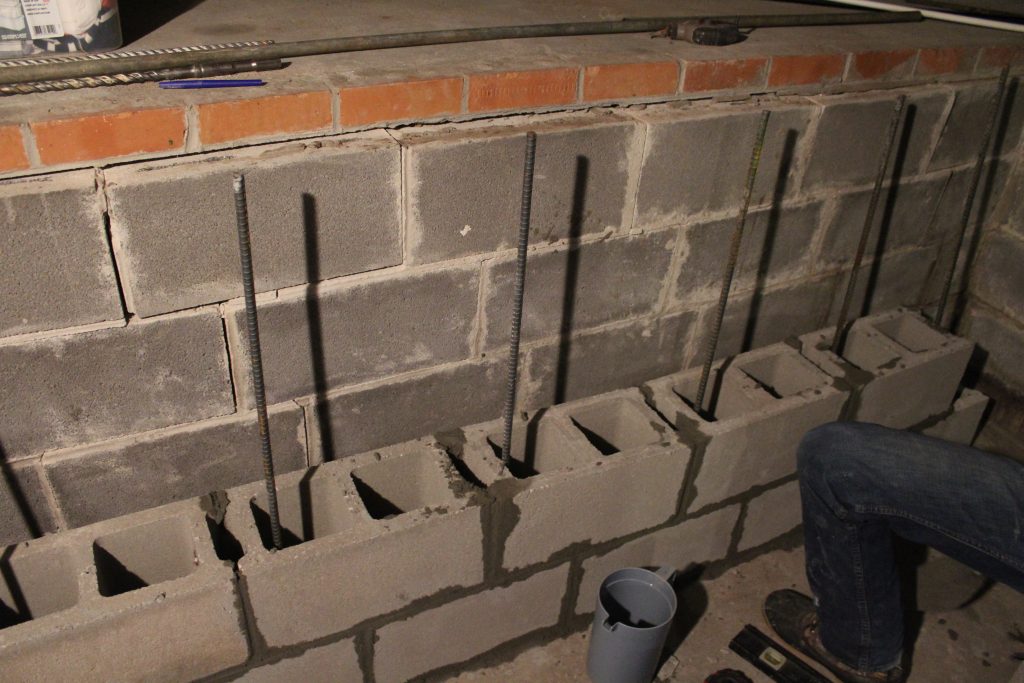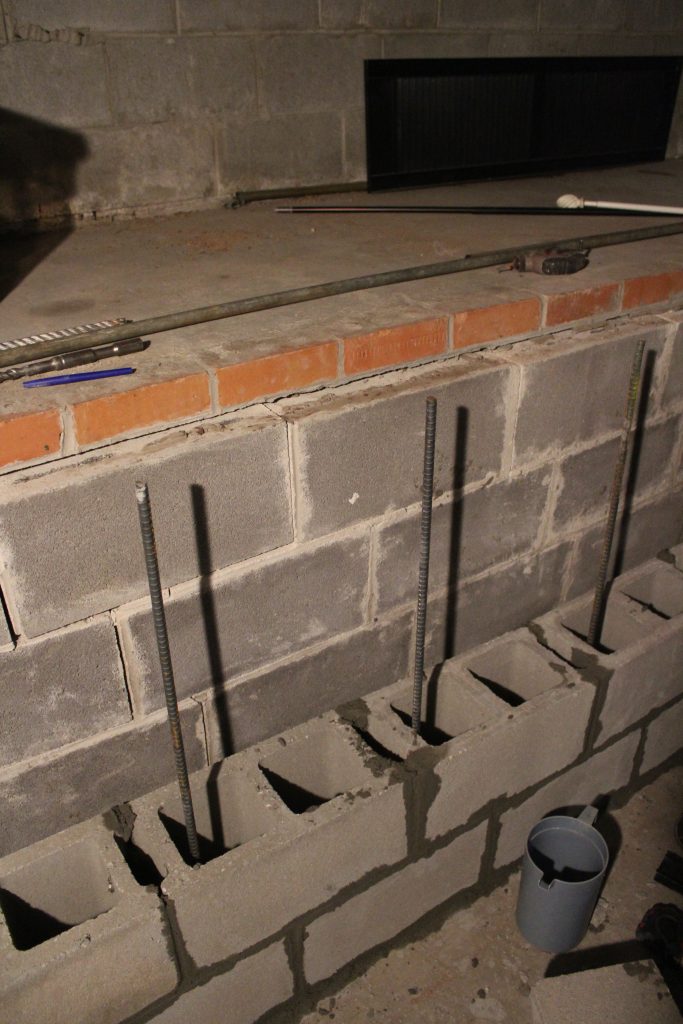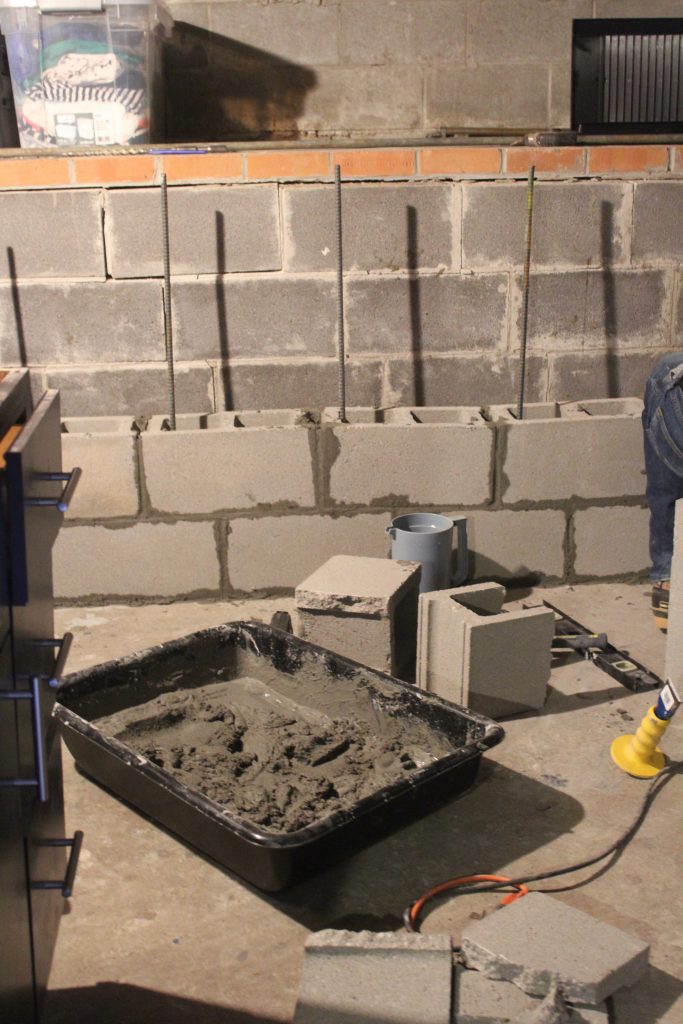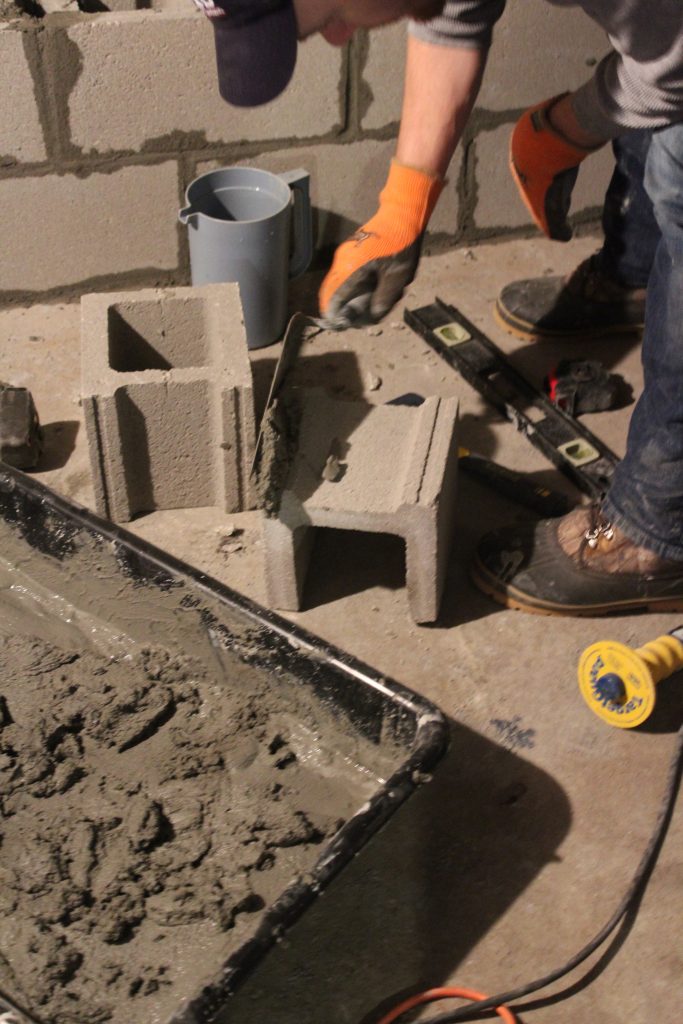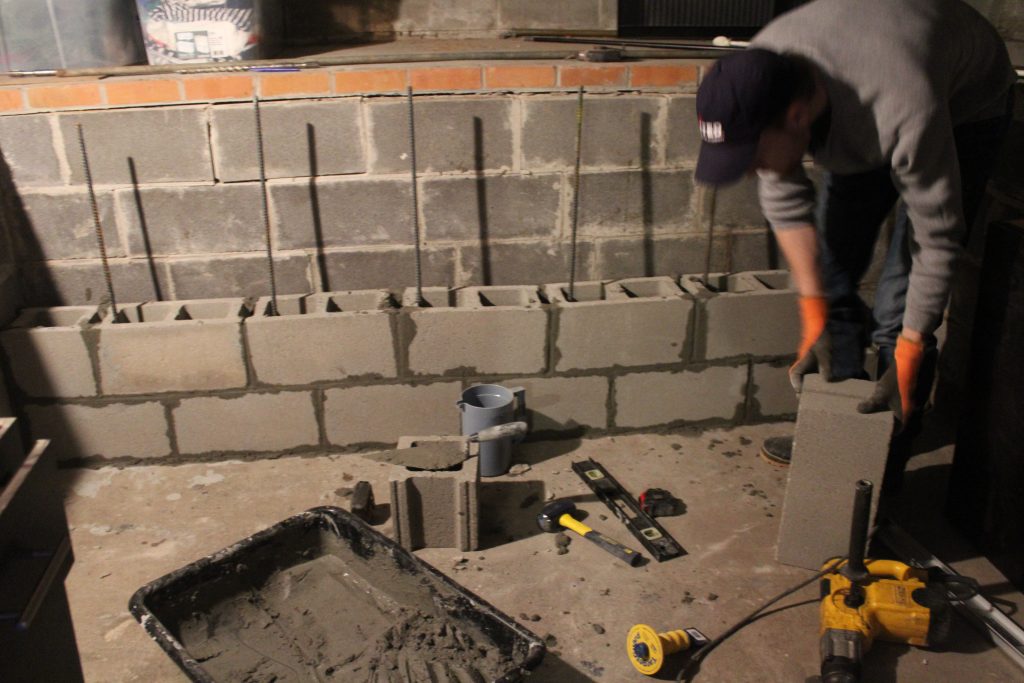 See how the taller wall is bowing out? The rebar in the new wall will make it super strong so that the dirt can't shift and push it in. Hehad to takethe day off of work to work on this project, and trust me…it took a FULL day to get the wall done. It still needs to be filled at the top with concrete (for extra, extra strength) but the hard part is done!
I know this wasn't a very exciting or pretty post, but I wanted to let you guys know what we have been up to lately! Sometimes life in a fixer upper means work that is not so pretty, but necessary. About a week ago Brandon fixed the electrical in the kitchen, and then next up on the not pretty list: replacing our REALLY old bathroom fan that finally bit the dust. Don't be jealous. ;)