This year for Christmas, I only decorated the top 2/3 of our tree…and I only wanted to use shatter-proof ornaments. Henry's little hands move far too fast for me to be able to keep him away from the tree at all times, and I just wanted to keep him safe. So, I opted to leave all "special" ornaments in storage for this year, and just went with gold and white shatterproof ball ornaments.
But when I was finished decorating the tree, I realized that it was missing a natural element. I decided to add some pinecones, and I love the way it turned out!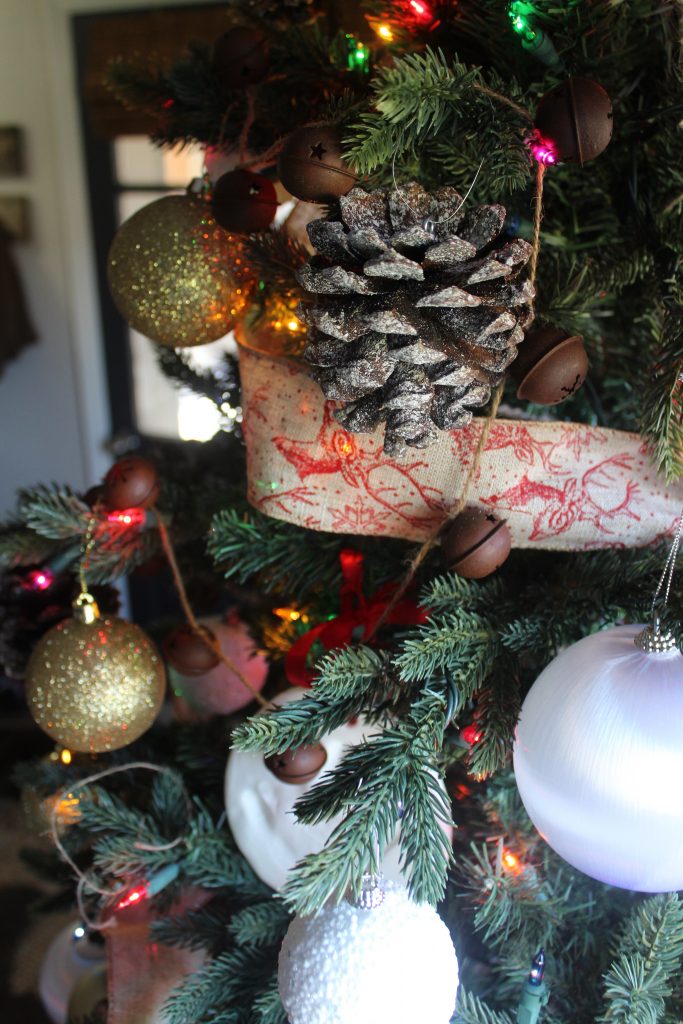 I just bought two bags of pinecones (you can buy them here) and then sprayed them with a "snow" spray (which you can find here) and let them dry. After a little bit of trial and error, I figured out the easiest way to hang the pinecones was to use a very small drill bit to drill a tiny hole and then twist in a small eye hook. I then used thin bead wire to create a loop for hanging. Super-quick and easy!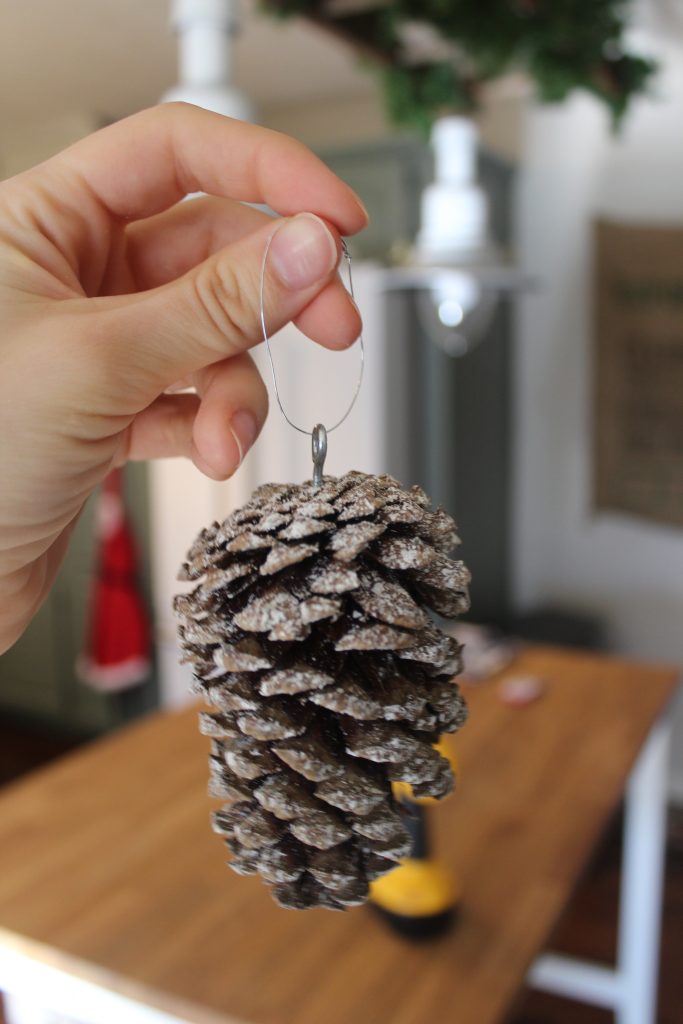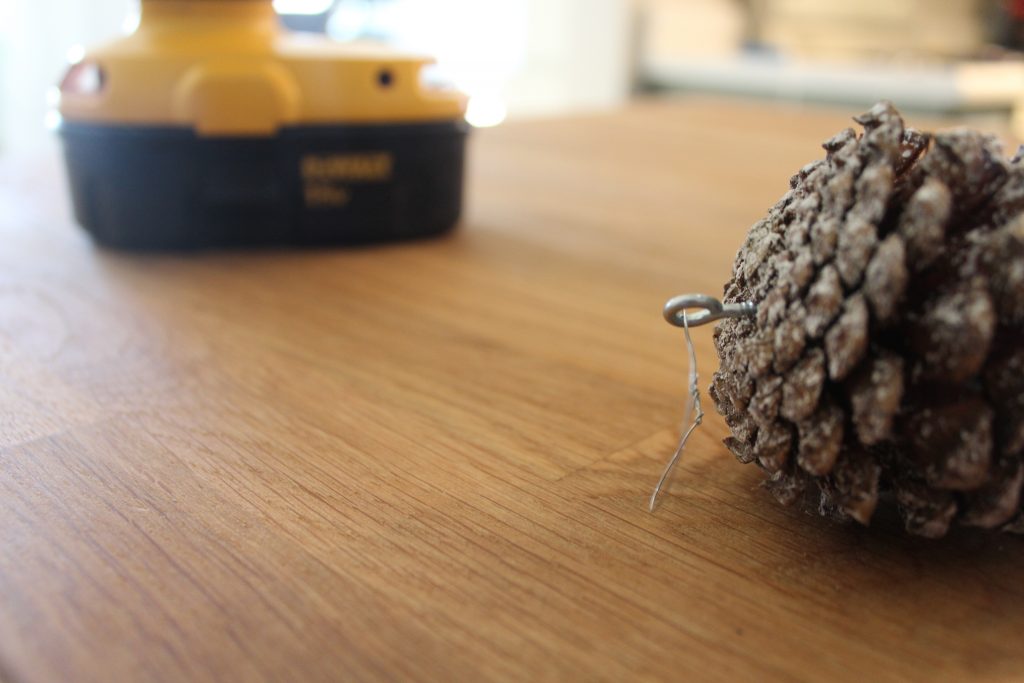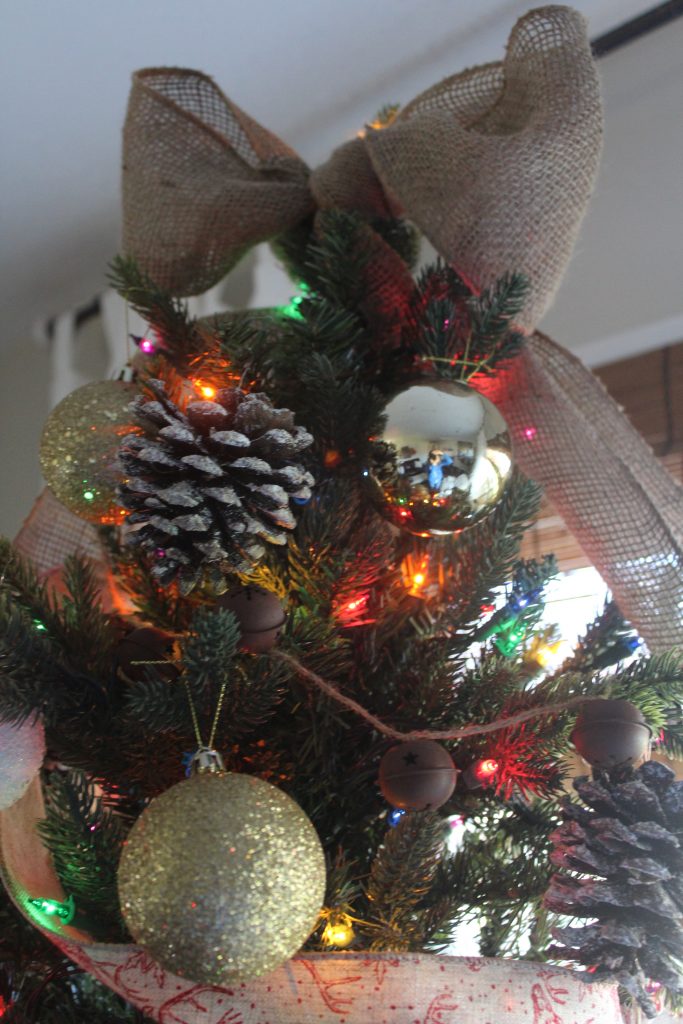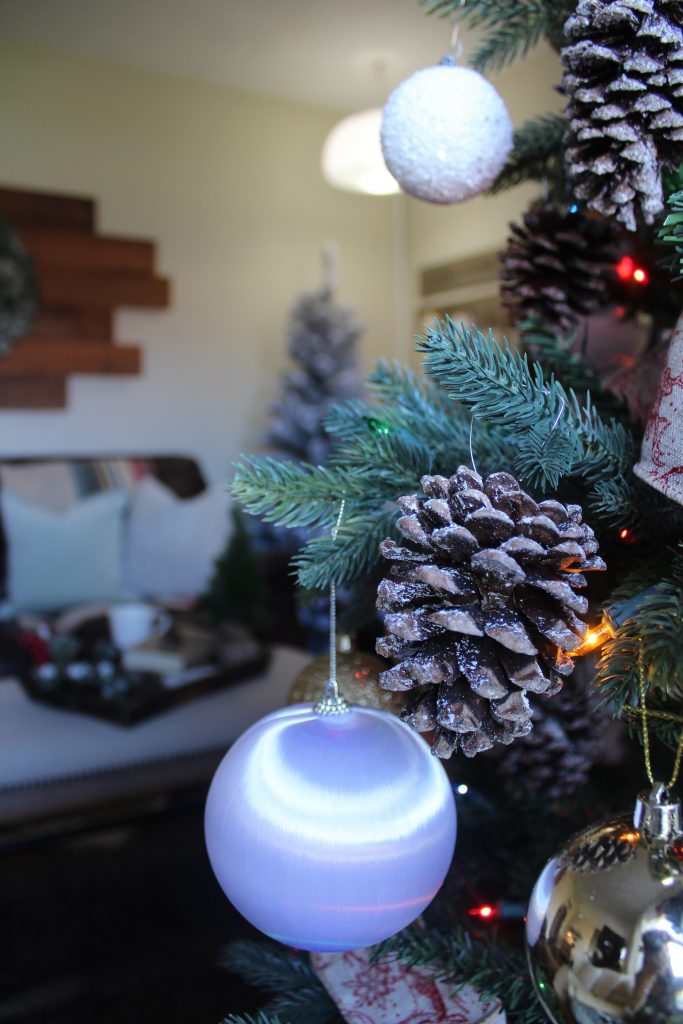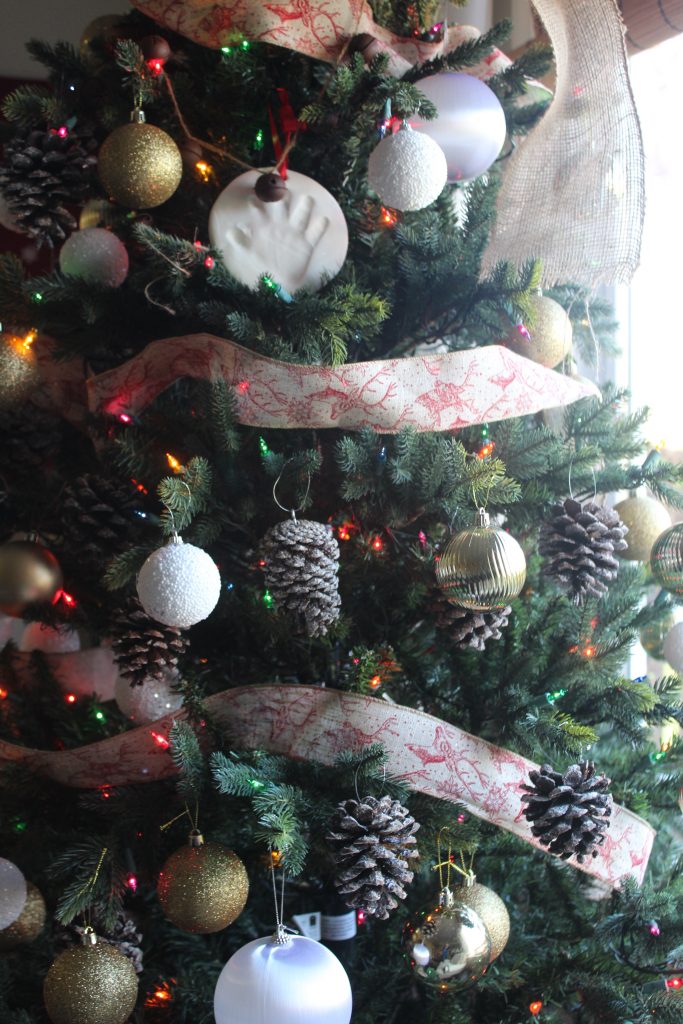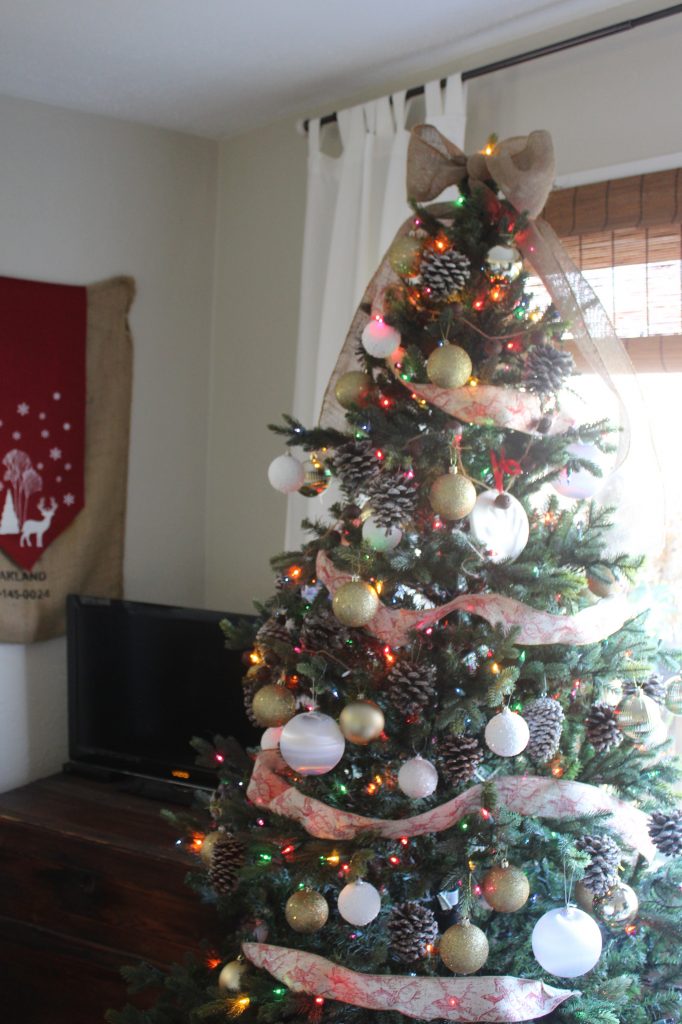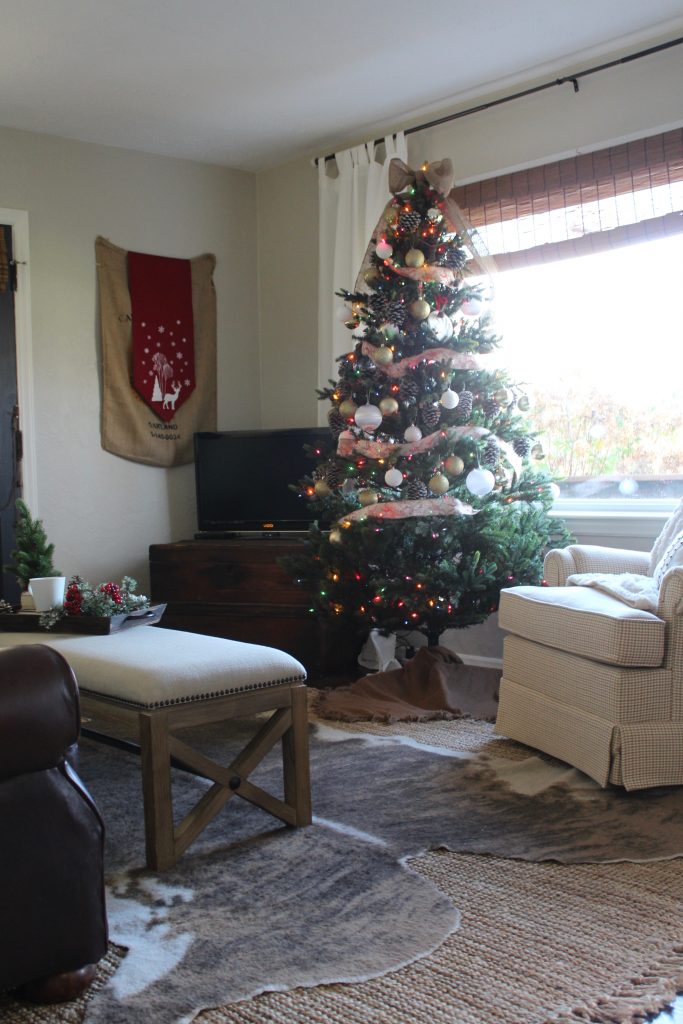 You can see more of our Christmas living room here.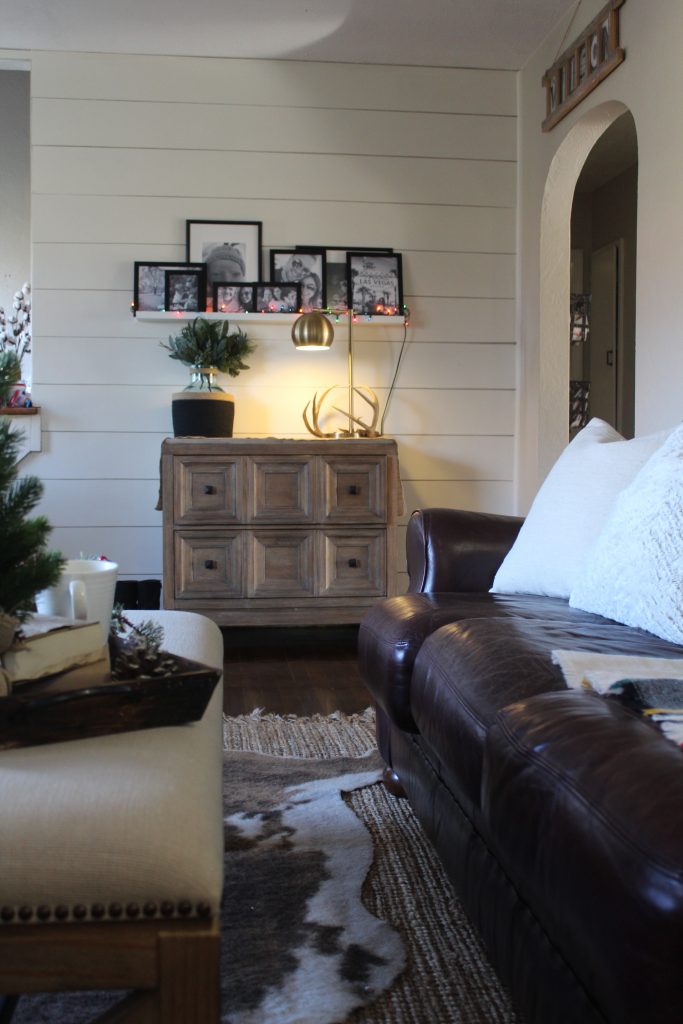 Shop this post
Don't forget that you can sign up to receive my emails – I send one out every time I publish a new post, so you'll never miss out on anything that's happening on Shady Lane! There's a sign up form at the very top of the page. Let me know if you need any help!
I'm all over the web –  follow me!  Instagram, Twitter, Snapchat (lifeonshadylane), Facebook, Pinterest, and Bloglovin'.