Fall dresses for 2020 – all from Target and very affordable!
This post may contain affiliate links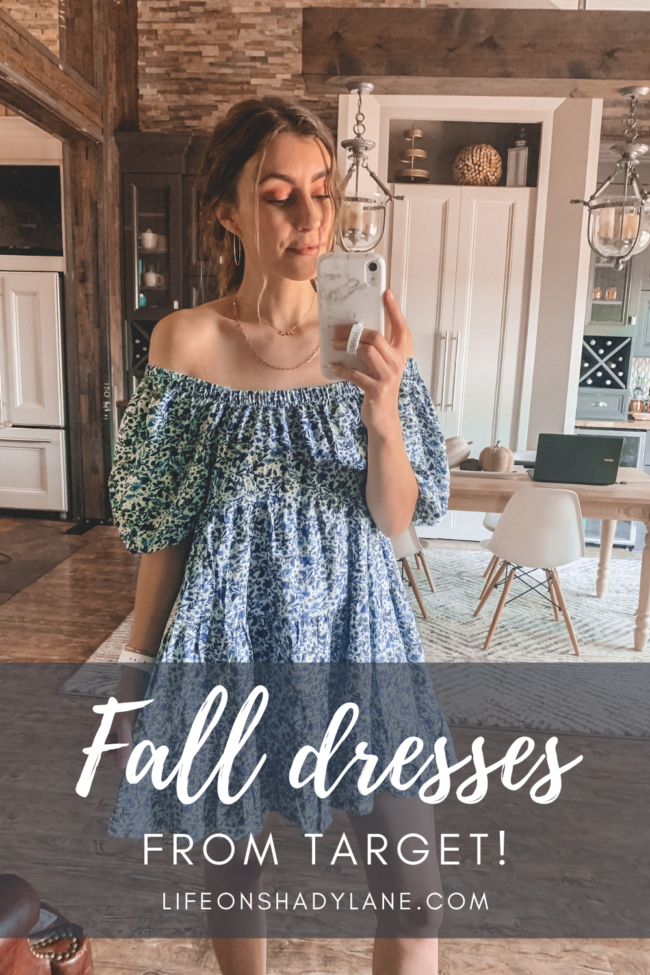 ————–
I hope you'll check out some of my other posts while you're here, too!
See my DIY projects and inspiration [here]
Check out a home tour [here]
Check out some fashion posts [here]
I have shared links to all of the fall dresses for 2020 under the images for easy shopping!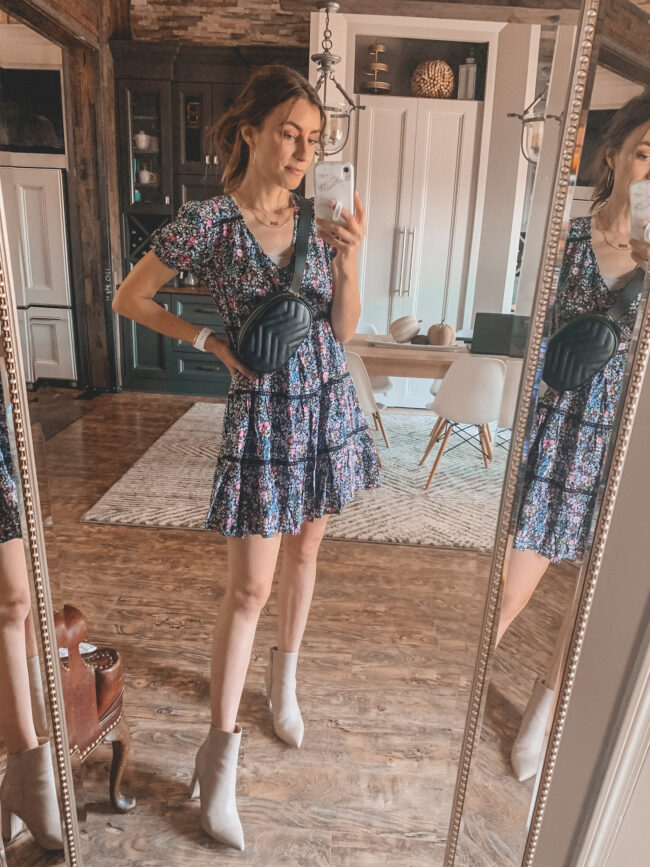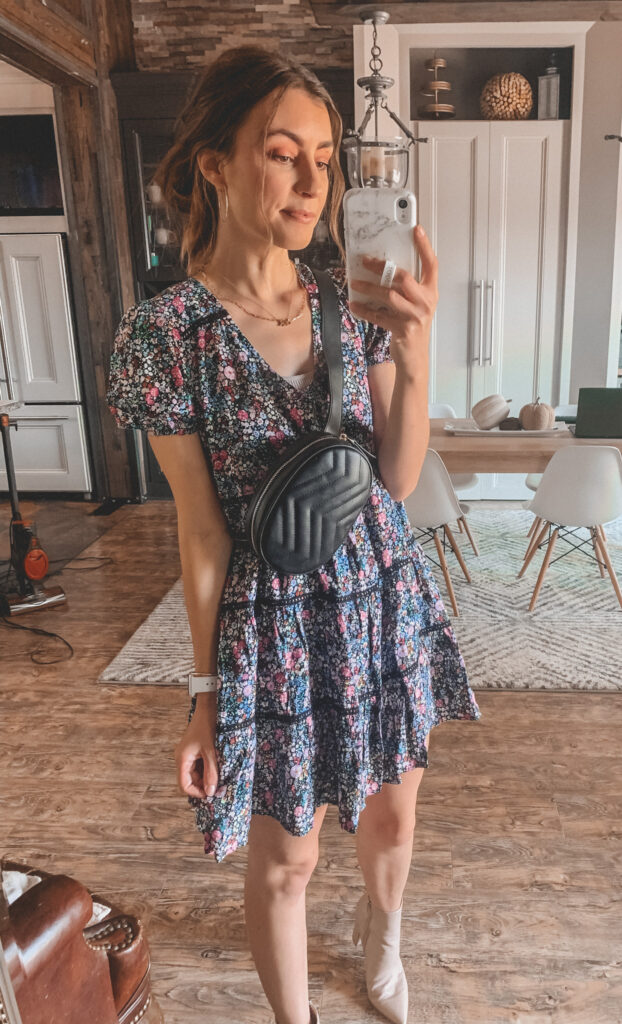 I LOVE this floral dress for fall! It has black stitching in it and would look really cute with black booties and a black leather jacket, nude booties (like I'm wearing here), or sneakers and a denim jacket. Fits true to size, I'm wearing a small.
*Just a side note on the belt bag I'm wearing: this one is from AMAZON and a dupe for a more expensive Gucci one. It's so, so cute and feels like great quality. I'll link the dupe and the "real" one so you can check both out.
Buy similar booties here (same brand and style, just different colors – mine are from last year!)
Buy Amazon belt bag here or Gucci belt bag here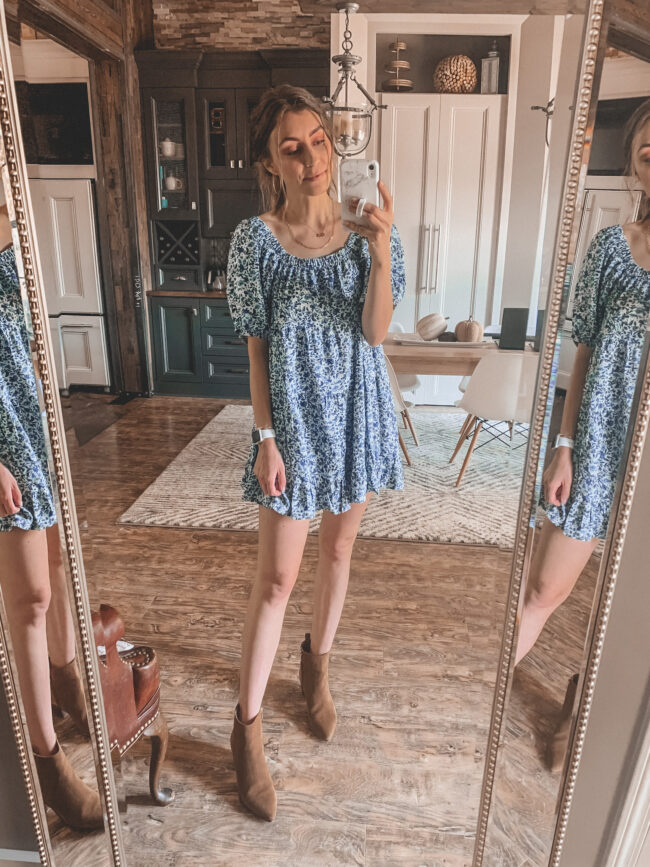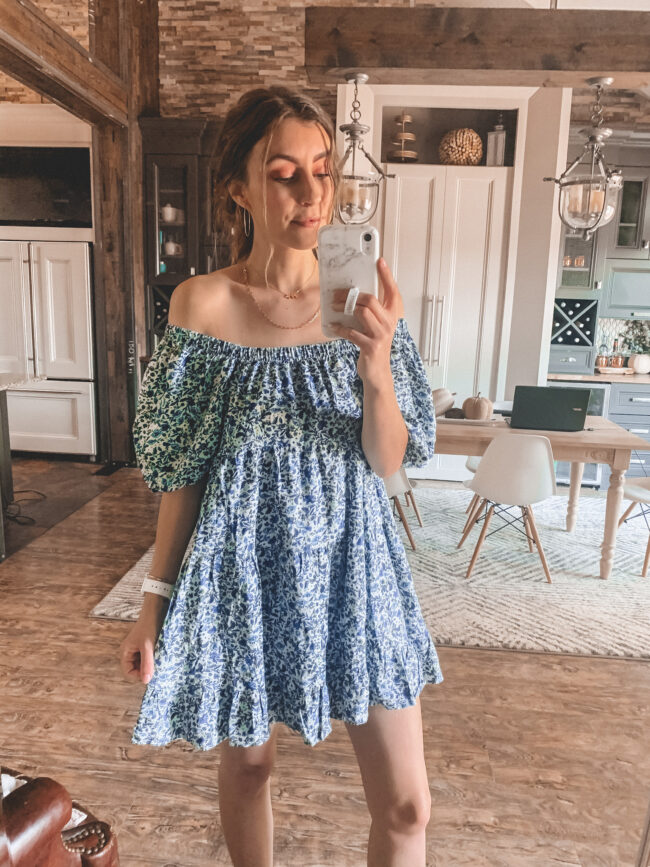 This dress is so stinking cute and has puff sleeves which are really trendy for this fall. It looks really cute with booties! I'm wearing a size small – it's long enough if worn off the shoulder, but I would probably go up a size to a medium for length, as this dress runs a little bit short.
Linking my initial letter necklace as well as my chain necklace too!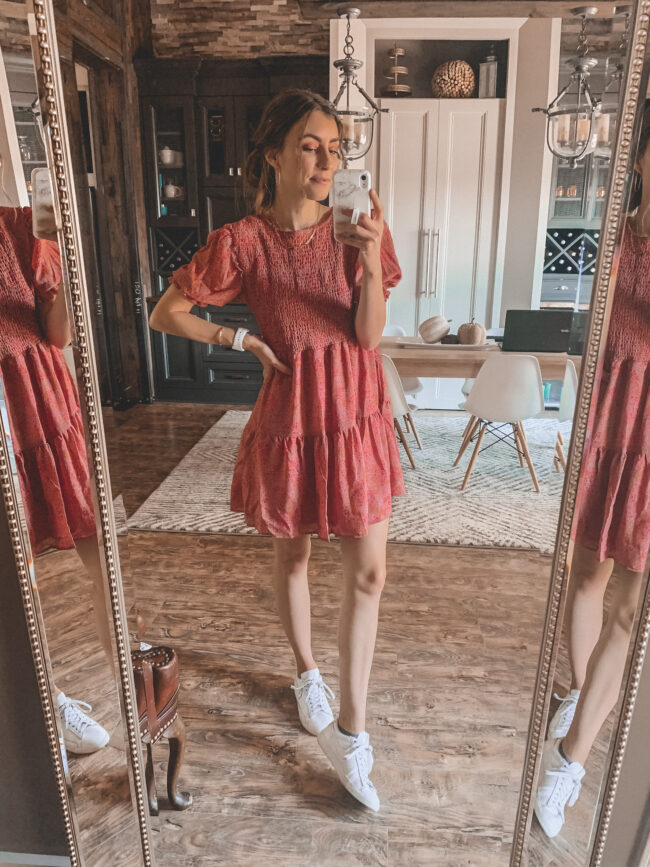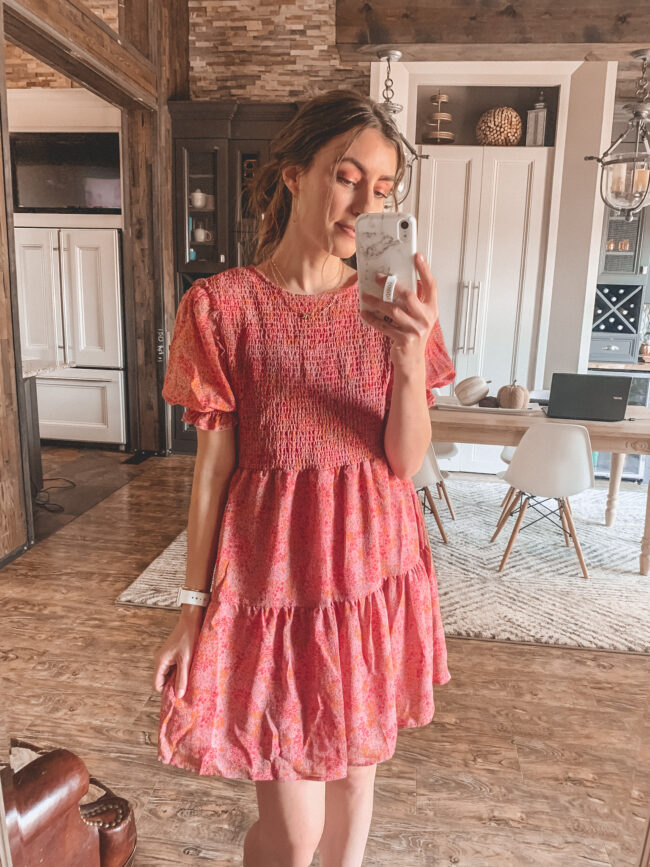 This pink smocked top dress also has puff sleeves and is the perfect length. It comes in blue, too. Would be cute with booties or sneakers. It runs true to size – I have a small!
————–
I hope you'll check out some of my other posts while you're here, too!
See my DIY projects and inspiration [here]
Check out a home tour [here]
Check out some fashion posts [here]