In this blog post I'm sharing fall decorating ideas – more specifically, a simple fall fireplace mantel you can put together in about five minutes!
This post may contain affiliate links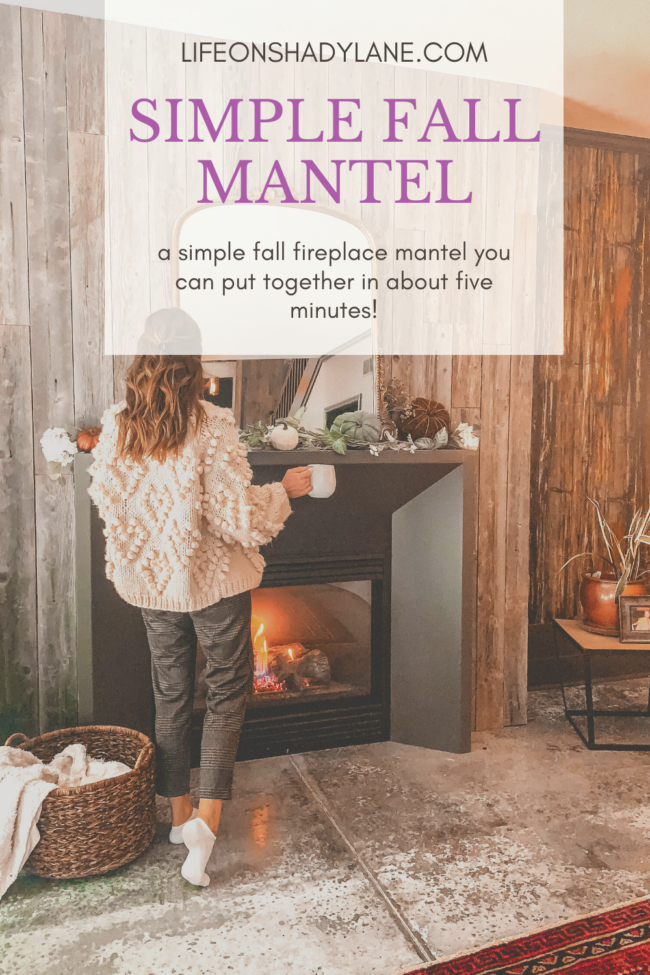 I last shared a glimpse of our living room and fireplace back in March (see that post here) when I added this gold mirror to the mantel. This room has been the biggest work in progress – I'm still working on the rug and coffee table situation! But I've really just been enjoying the process and taking my time with this one. The room is SO cozy, though – it's one of my favorites in our new(ish) house.
At the first sign of fall a few weeks ago (a leaf falling off a tree or something like that, if I remember correctly), I brought out the fall decor. One of my favorite spaces to add a festive touch to is the fireplace, and especially during the chilly fall months when the fireplace is used a lot!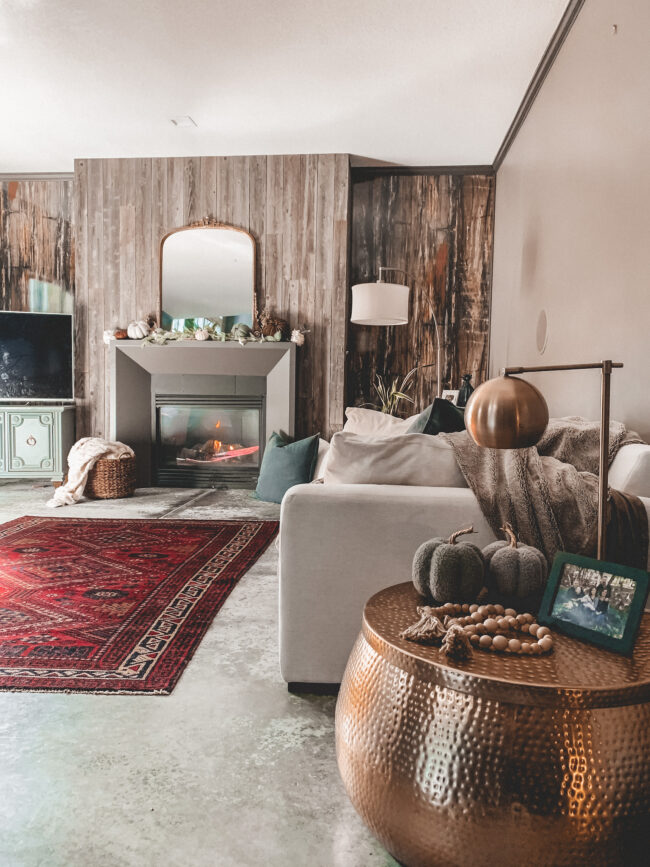 I initially had this hammered gold coffee table in the center of the room when we had a different layout. But I moved the furniture around, and I prefer it on the side of the couch. I have plans for a coffee table in the middle of the room – stay tuned for that!
You can buy the coffee table here.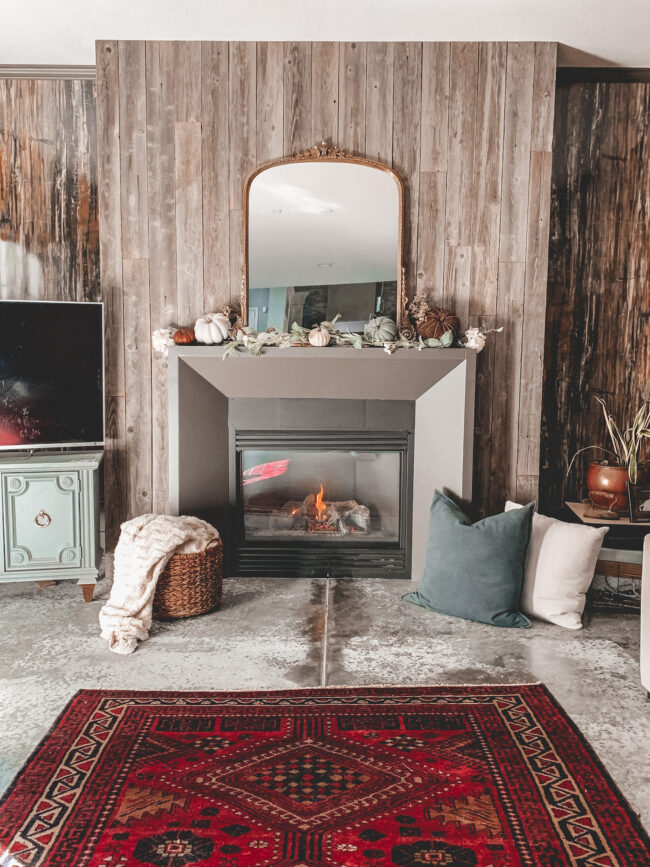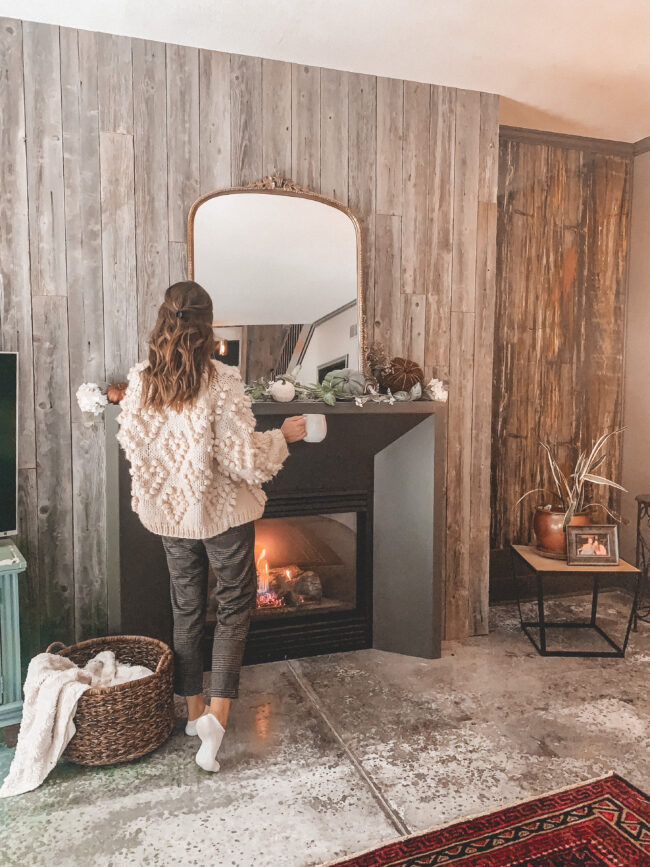 Similar items used:
Medium light gray felt pumpkins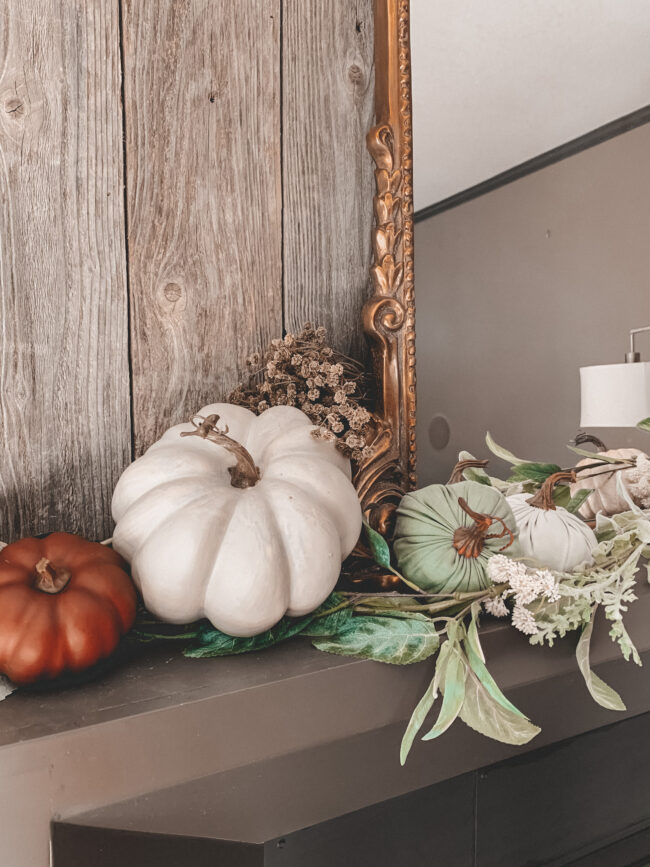 Everything that I used was something we already owned so it didn't cost anything extra to decorate our fall mantel. I like to buy fall decor slowly as I find it so that it doesn't feel like so much pressure when fall finally hits and I want to decorate! I'm also a fan of keeping things relatively simple when I'm decorating for the seasons.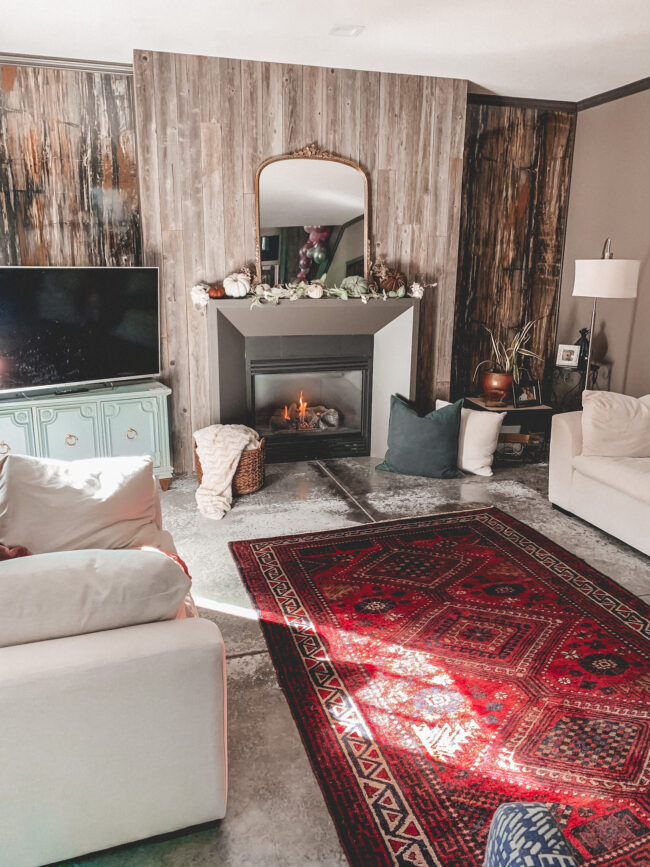 Read more about our vintage rug here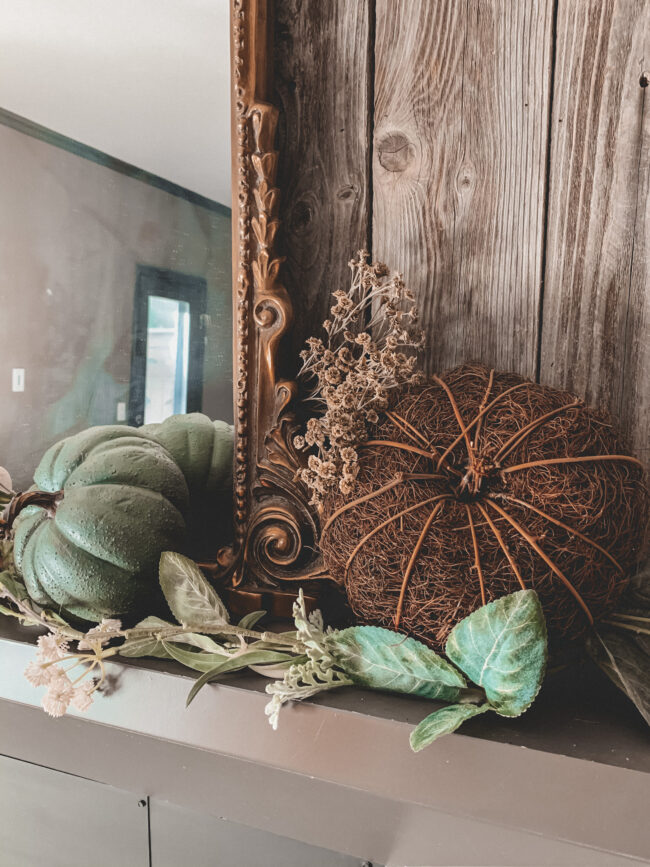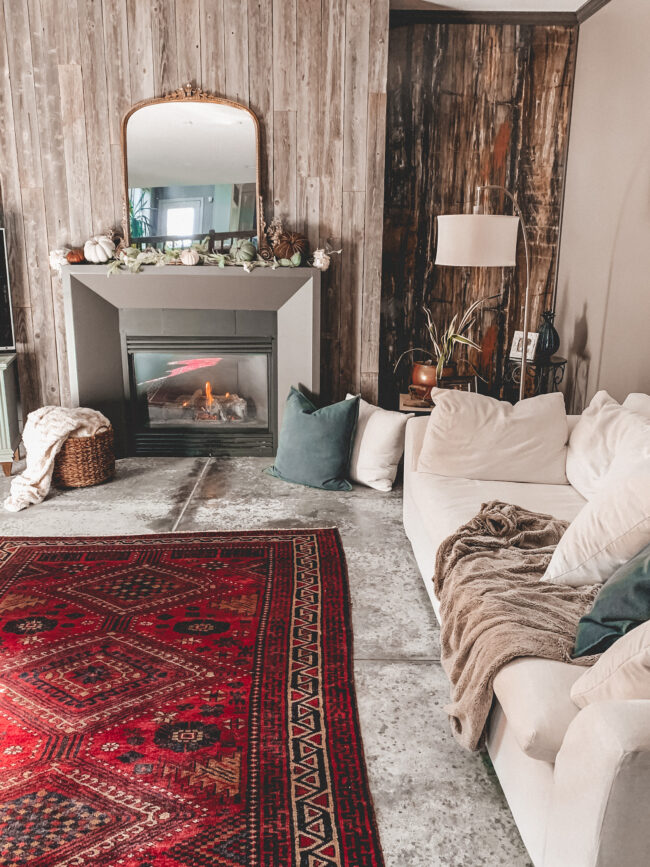 I can't wait to get a larger rug in here to layer under the smaller one, as well as a coffee table. I'll update you when we make those additions…and I think I may decorate this space for Halloween soon, too!
What fall decorating ideas would you like to see next?!