The time has come for all the fun in the sun! I don't know about you, but my kids have been spending more and more time outside, and I've been looking around for some fun water toys to entertain them. Don't get me wrong, they love just spraying each other with the hose (LOL) but I thought some actual backyard water toys would be fun for them.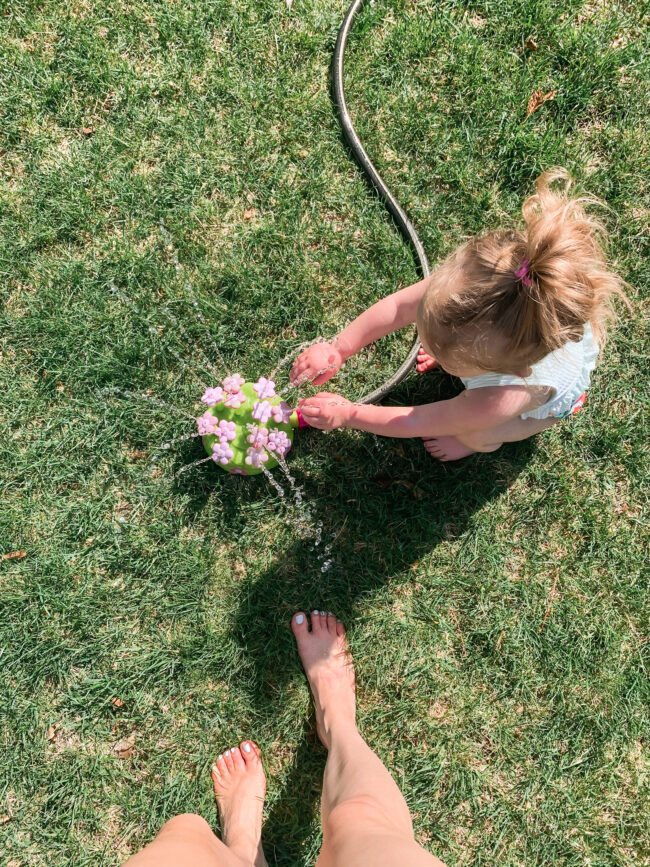 I've included something at almost every price point, so there's something for everyone. If you're looking for an inexpensive simple sprinkler or a giant inflatable, I've got you covered!
This post may contain affiliate links
I've shared links underneath the collage for easy shopping!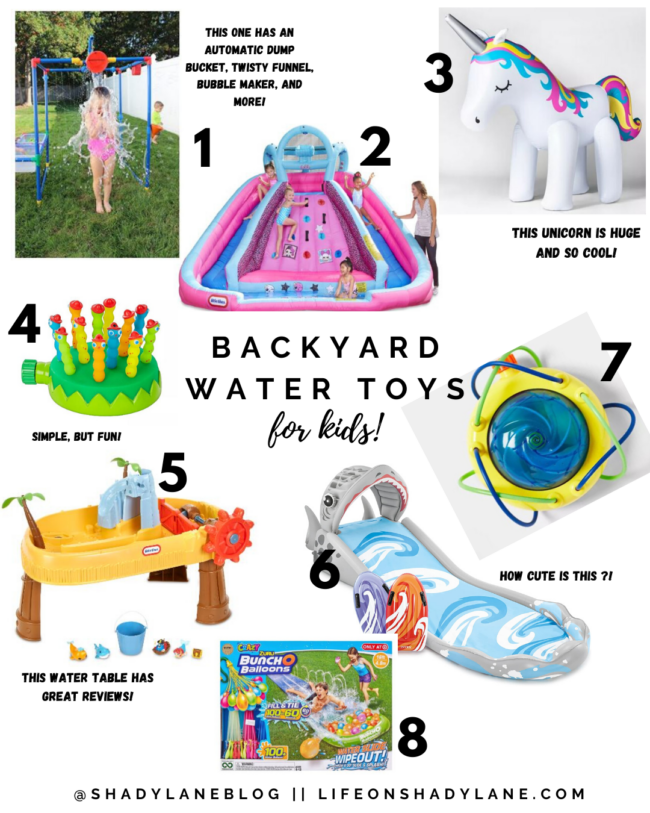 I think the giant inflatable unicorn might be my favorite, but they're all so cute and look like so much fun. Sure to keep your little ones entertained (and get all that energy out!) this summer.
————–
I hope you'll check out some of my other posts while you're here, too!
See my DIY projects and inspiration [here]
Check out a home tour [here]
Check out some fashion posts [here]
Are your kids into backyard water toys? I'm pretty sure mine think putting on their swimsuits and getting soaked in the backyard is the greatest thing ever, so I know they'd love all of these!