Hey guys! I had planned on sharing our Fall fireplace about a week ago…but the kids have both been sick and I have barely been able to open my computer! BUT both kids are napping today (hallelujah!) so let's do this!
OH! By the way – If you missed our Fall front porch, you can check it out [here].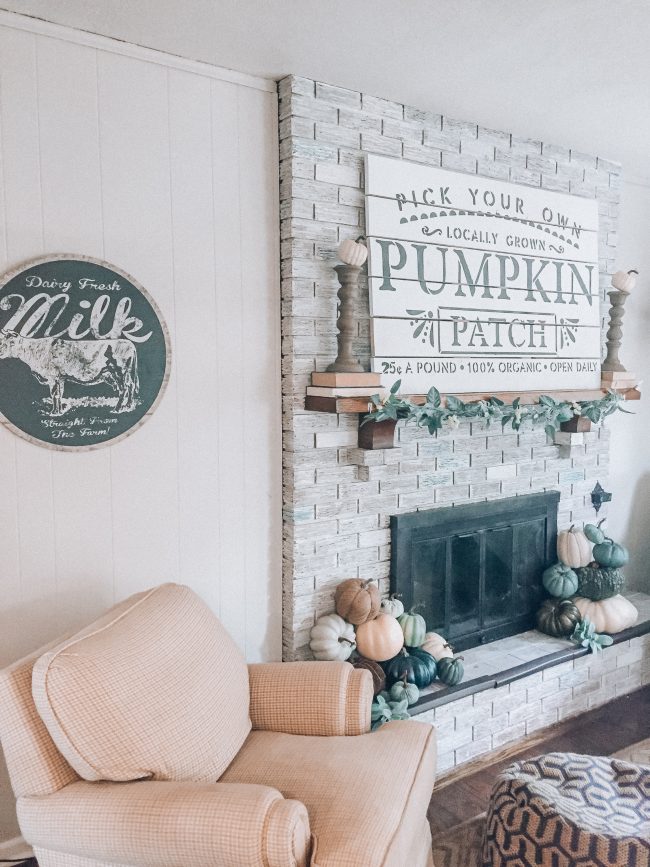 I've been into keeping things simple lately, and our Fall decor was no exception. I stenciled a cute little sign for our bathroom remodel [here], and knew I wanted to do a stenciled sign for our Fall fireplace, as well. I used [this stencil] from Stencil Revolution – the quality of their stencils are crazy good, and I love how easy to work with they are! They have a TON of options, too!
You can check out how we whitewashed our brick fireplace [here]. It was one of the very first things we did when we moved in, and I have loved it ever since!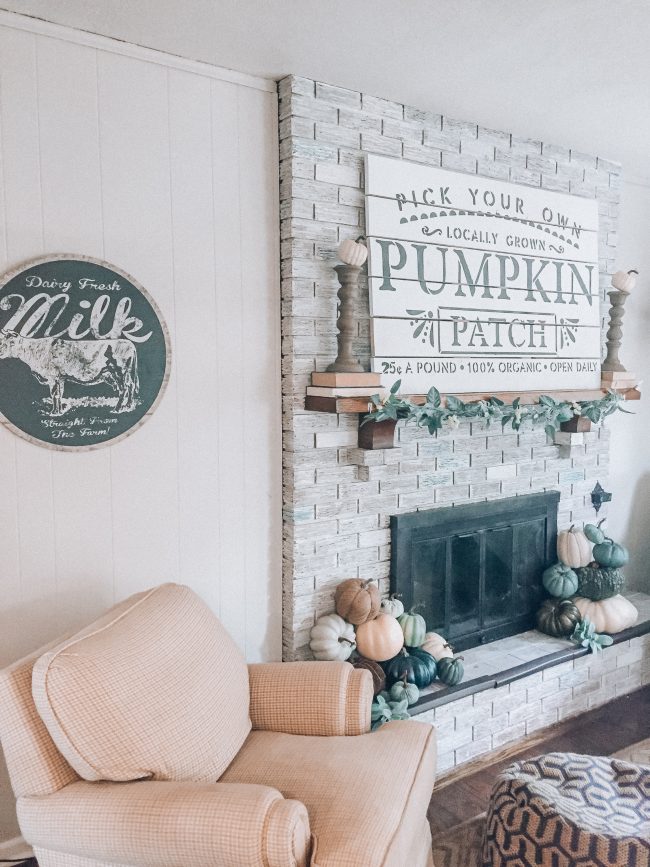 All of the paint colors used in our home can be found [here].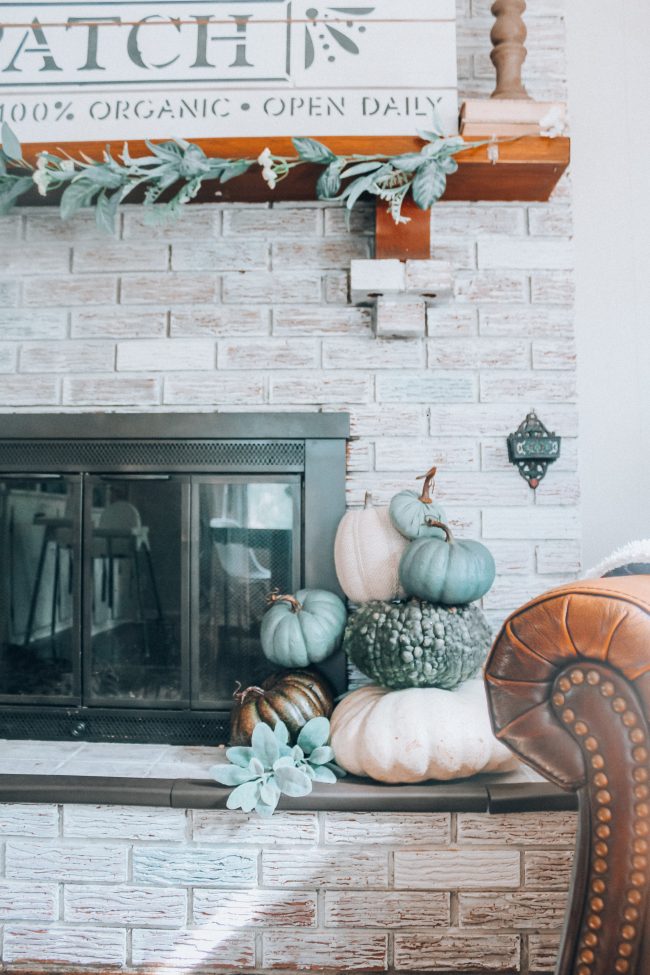 A few of the pumpkins I used are real, and the rest are from Michaels and Target. The garland is from Michaels, too! The candlestick holders were a DIY – I used [this technique] on them!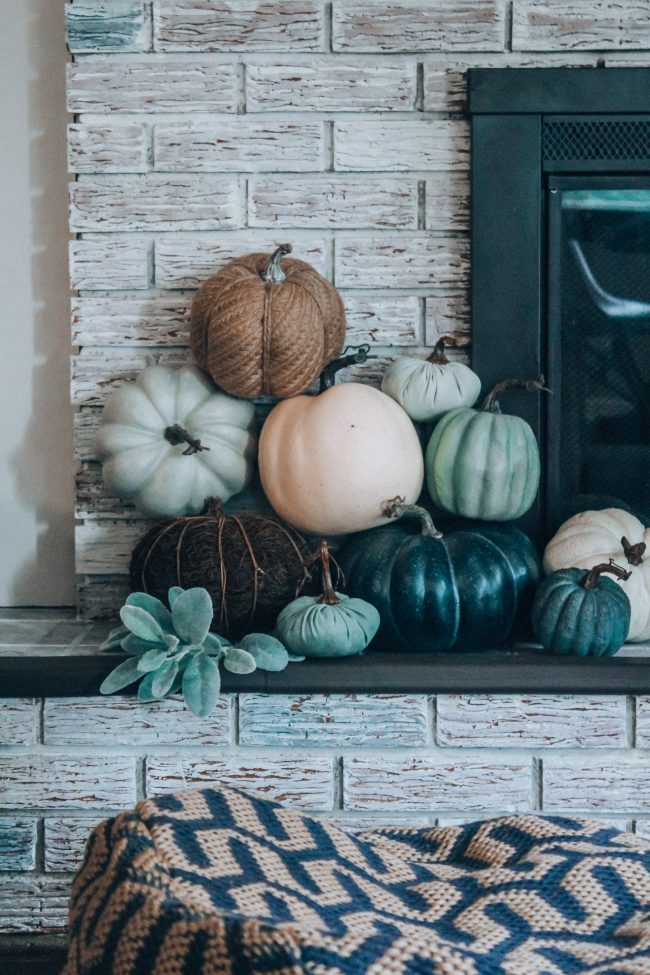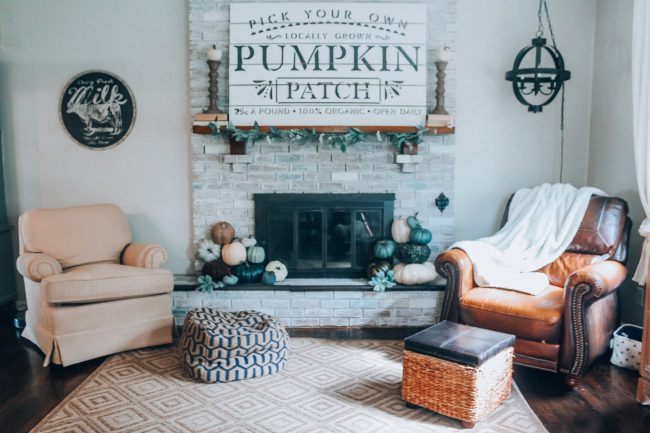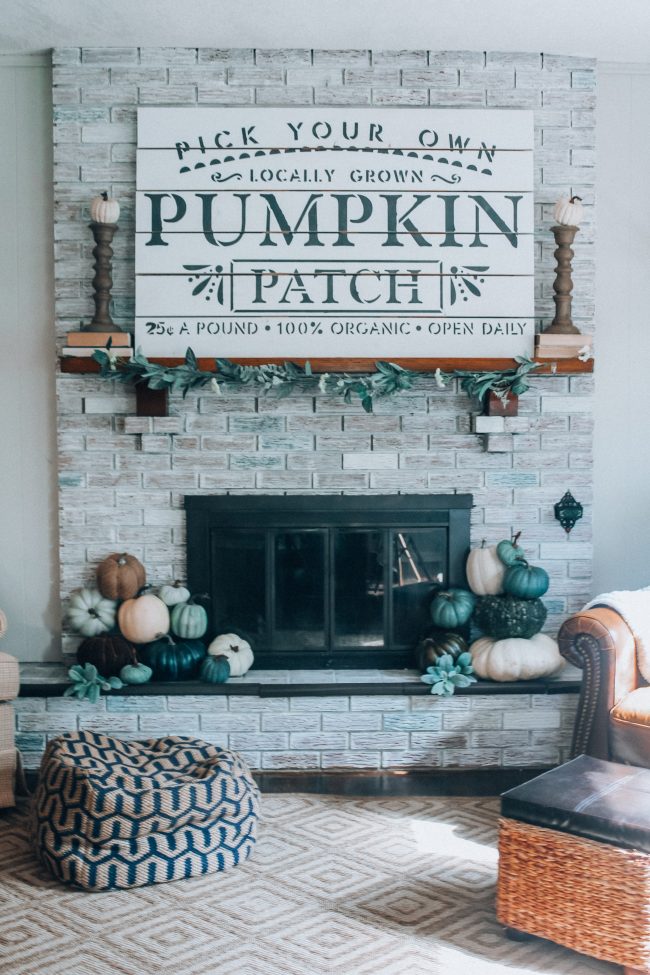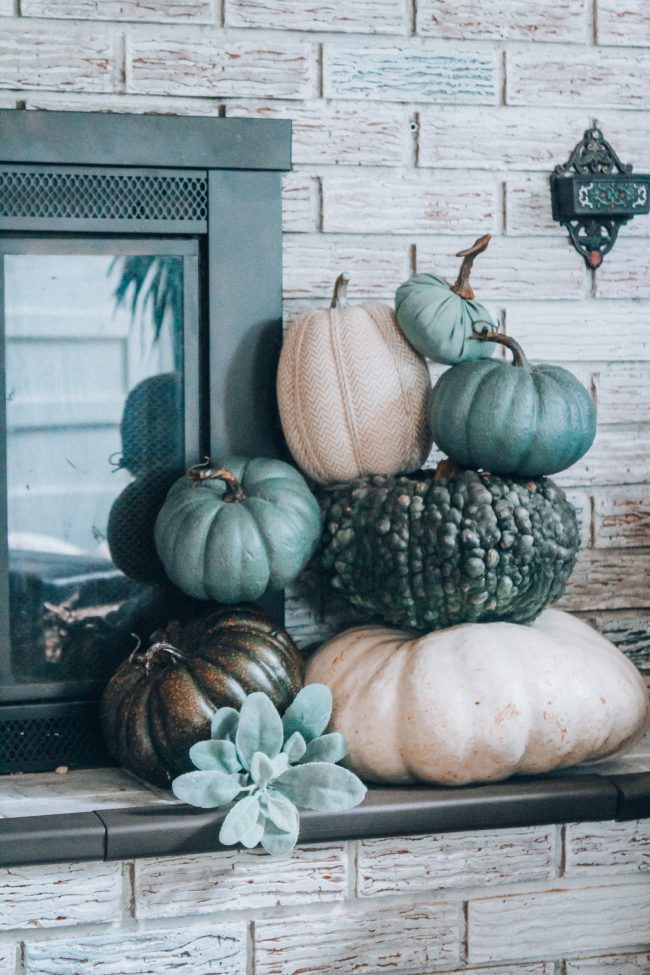 I'll probably switch things up a little bit for Halloween, too! Do you guys want to see that? Let me know!