A roundup of Spring and Summer home decor from Amazon!
Is anyone else as obsessed with Amazon as I am? (Just kidding, I know you all are!) You can find just about anything you could ever need or want, and most of it is able to be delivered in a super-short amount of time.
I love perusing the home decor section, especially because I basically have zero time to shop for it in store these days with two small kids.  Don't get me wrong, I still love to shop (and I often drag the babies along – it's training for them to be my shopping buddies, right?! ;) )…but if I have to make any real decisions when shopping in a store (other than crunchy or smooth peanut butter, almond milk or coconut milk…you get the drift), then I almost always make the wrong decision. Because I have to shop rather quickly, or risk a public meltdown. I know you mamas can relate!
So I thought I'd share some of my favorite spring home decor from Amazon here on the blog, in case anyone else is in the same boat I am! Happy Spring decorating!
(Affiliate links below for your convenience!)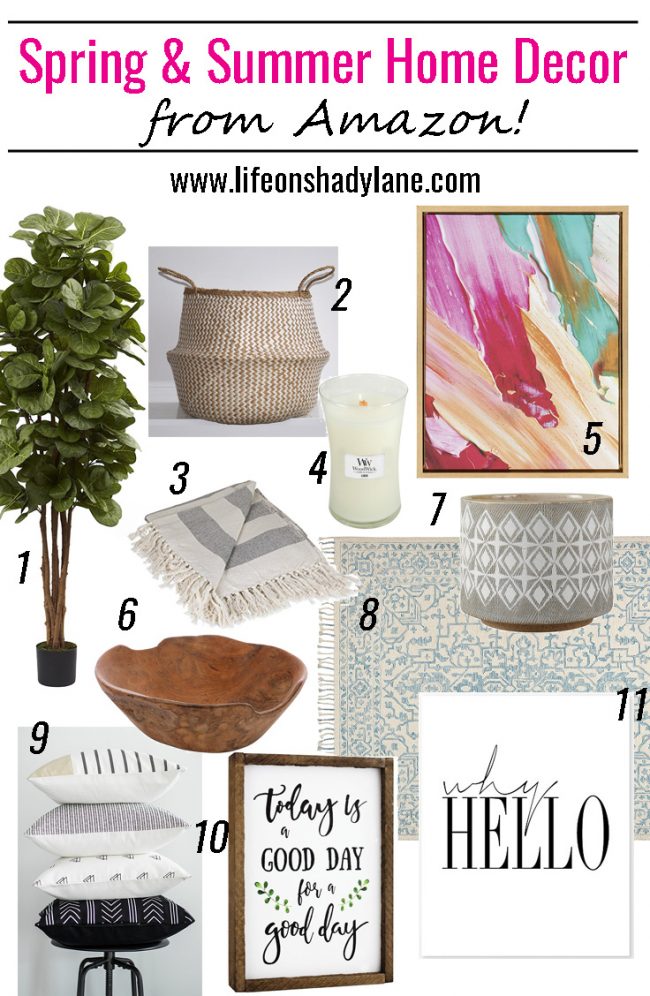 Spring and Summer Home Decor from Amazon
1 / 2 / 3 / 4 / 5 / 6 / 7 / 8 / 9 / 10 / 11
Have fun shopping! ;)
PS you can check out some simple Spring decorating I did here.