My Top 5 Favorite Summer Shoes // The best affordable shoes to get you through Summer
At the beginning of the Spring/Summer season, I went through all of my clothes and shoes and created a "capsule" wardrobe. I'm putting that in quotes because, well, that was the first time I had attempted a capsule wardrobe and I'm pretty certain I still have a few too many pieces. I will say, though, that I cut out a TON of unnecessary clothes and my side of the closet is much more compact than my husband's! It makes getting dressed in the morning a breeze, too.
So today I wanted to share my favorite summer shoes with you. I'm sure you've got some favourite shoes of your own. In fact, I know some friends of mine that are obssessed with Vessi waterproof sneakers and would highly recommend them to anybody! These are the ones that made the "cut" for me when slimming things down, and they are all shoes I wear all of the time. There are a variety of price points, too, so if you're here to shop, then there's something that will surely fit in your budget!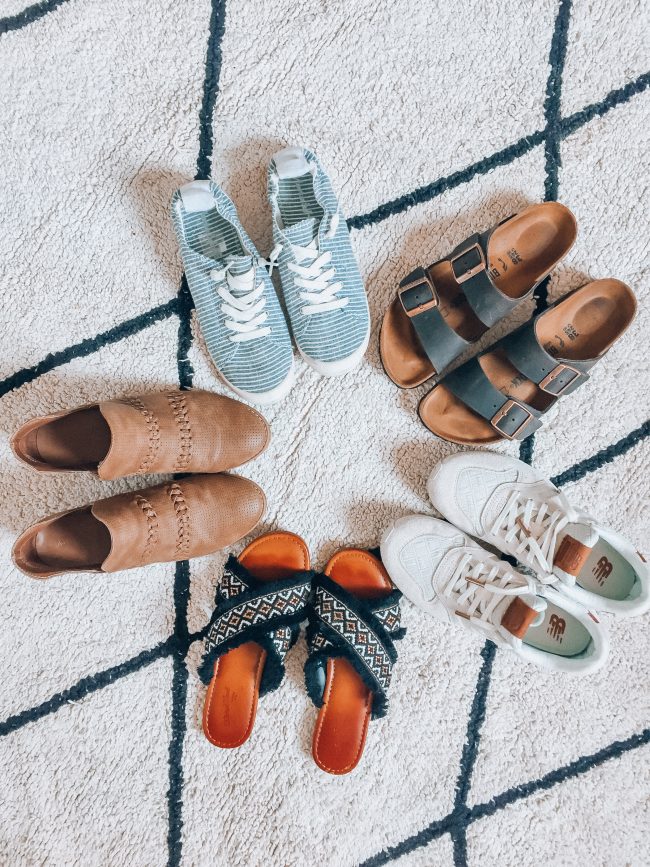 I've linked everything for you below the picture and there's a "shop the post" widget at the very bottom of this blog post. You can shop these shoes either way! ((Affiliate Links))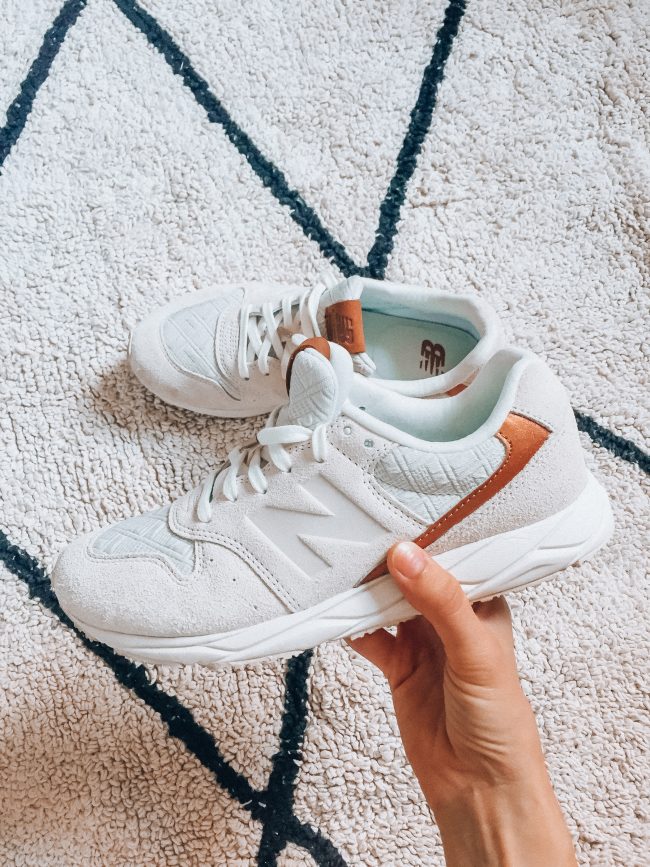 My favorite sneakers for when I'm doing quite a bit of walking (i.e. the zoo!). They are super comfy, and the color is perfect for Summer. I always get compliments when I wear these!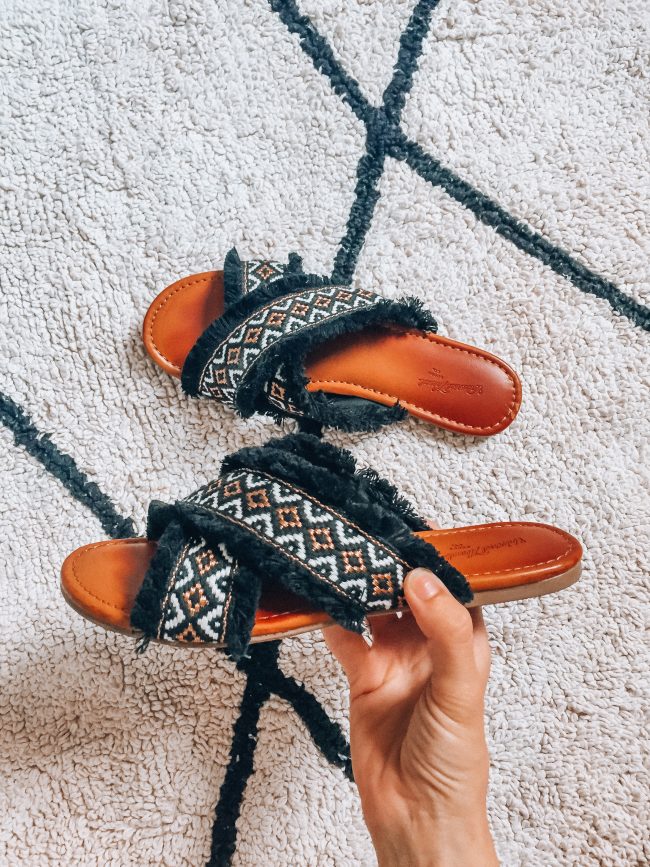 These slides are affordable and perfect for when you want more of a "statement" shoe. They're perfect for a casual dinner or date! They fit TTS.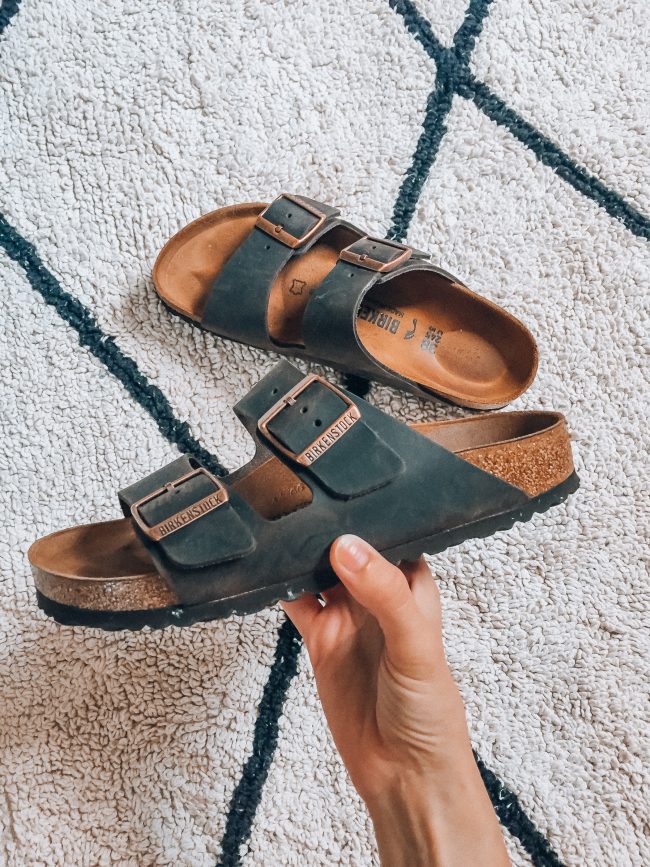 I posted over on Instagram the other day about my new love affair with these Birkenstocks. They are the most expensive on my list, but they are easily my favorites. They're extremely comfortable and go with everything, plus they will last a really long time! Fit TTS! I was a little confused by the sizing at first, but in the end I went with a 38 (I'm a 7.5 typically).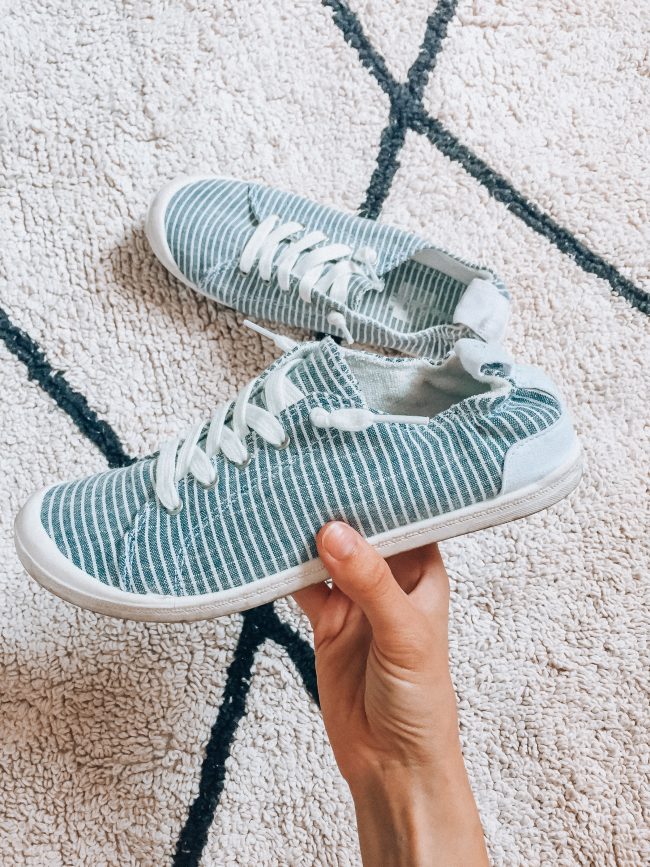 These slip-on sneakers are perfect for throwing on when you want to have a little more coverage than a flip flop, but still want to be comfy. Mine aren't super supportive, so I don't wear them for walking long distances. They're great for running errands with kids or going to lunch! These shoes are ideal for everyday life. My friend even bought a pair of comfortable lace up shoes, similar to mine, recently. She seems to really like the ones she purchased, they're just handy to throw on with any outfit! For my shoes, the fit is a little bit big, I sized down to a 7 (usually wear a 7.5).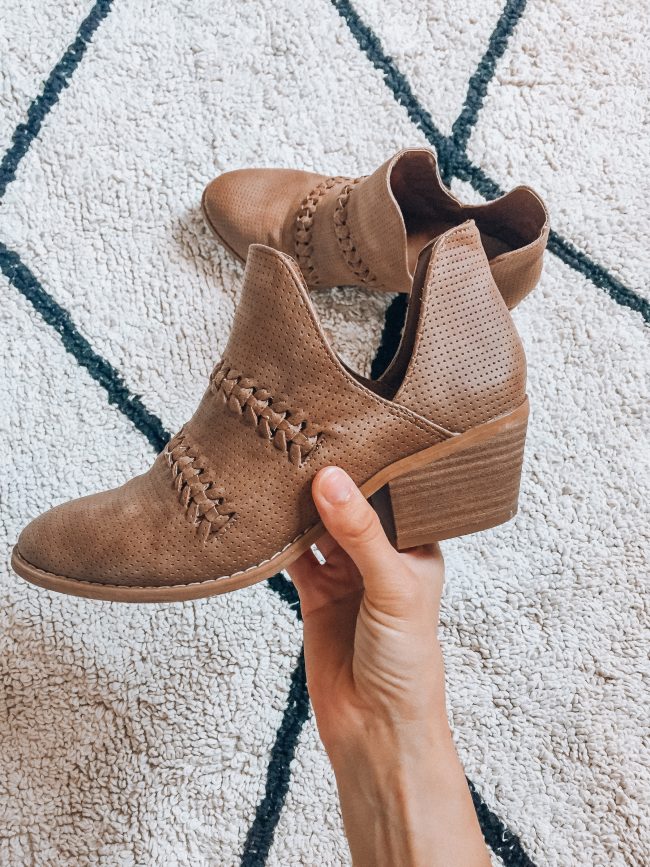 I bought these short booties in the Spring with the intention of wearing them through Summer. The low side cuts look cute (I don't wear any socks with these!) and keep your feet cool. I sized down a half size – typically a 7.5 but I wear a 7 in these.
Shop the Post: