In honor of the biggest shopping day of the year (BLACK FRIDAY!), I've put together a Holiday Gift Guide – For Her. I always feel a little funny when I create a gift guide "for her" because, well, it's basically my own wishlist. ;) BUT all of these items are things I love, some of them I already own! There's something for just about every woman in your life, too, so hopefully this gift guide makes your Christmas shopping easy.
This post may contain affiliate links.

1. ) This card holder is so pretty and perfect for just throwing in your back pocket when you don't want to carry a big purse. It's perfect for mamas who have their arms full…or anyone who likes to shop and doesn't want to be tied down with a bag ;)
2.) These "soft and sexy" shirts are my favorite – this tankthey're really flattering, really soft, and would look great layered under a cardigan paired with a statement necklace.
3.) I just bought this rose gold necklace and looove how dainty and pretty it is. It can be worn on its own or paired with a couple more necklaces. I couldn't find it to add to the shoppable images below, so if you're looking for it, click [here]. A piece of jewelry is always a great choice for a gift, it's personal and beautiful all wrapped into one, checking out sites such as jacobs the jeweller can help you decide what would be best to get for someone over the gifting period.
4.) I tried on a bunch of things from the A New Day line and shared that [here]. This cardigan was one of my top favorites because it's the best color, extremely soft, and the perfect length. Plus it has pockets!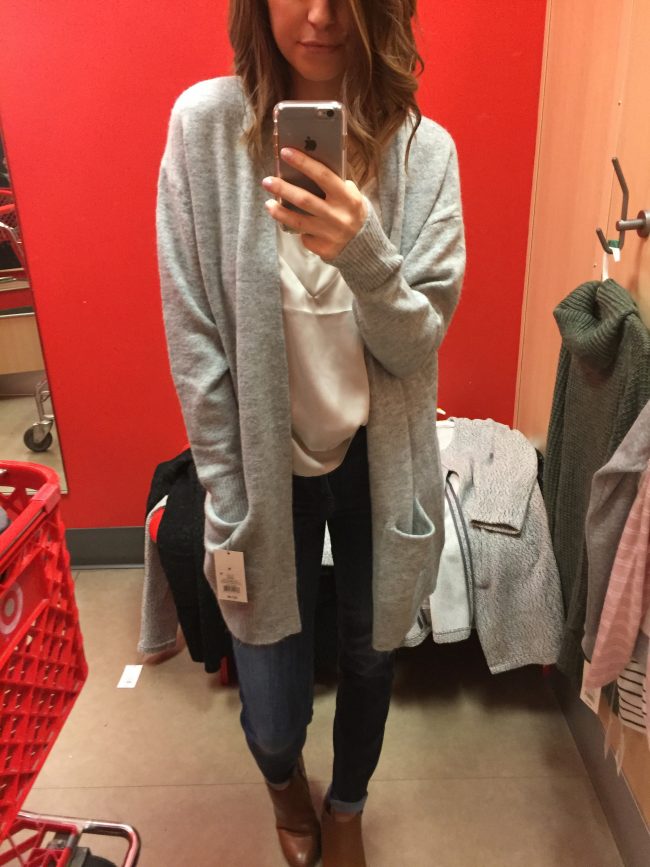 5.) I love the color of this coffee mug and it keeps your drink hot (or cold!) for six hours!
6.) These pajamas come in several colors (the white is my favorite) and the pants are fitted (like leggings) so they're really flattering. I absolute love bed clothes. Especially Silk Pajamas so I might have to add some more to my wish list!
7.) I LOVE how big this blanket scarf is! It comes in two colors.
8.) These boots are amazingly warm and perfect for snowy weather. Plus they're really cute, so… ;)
9.) This is my favorite sweater. It was previously out of stock online, but they have since restocked it. Hurry and scoop it up while you can!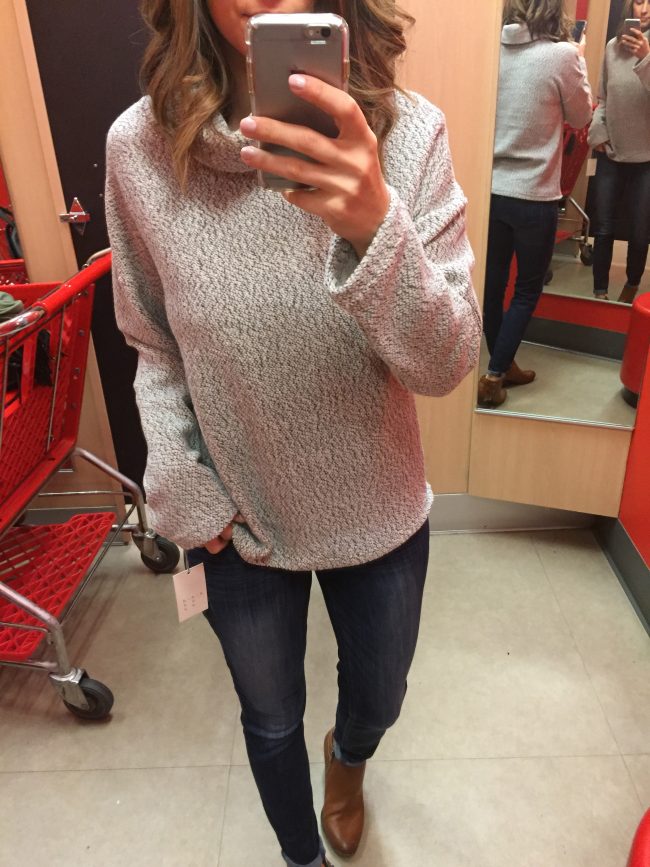 10.) This bag is SO CUTE and comes in black, charcoal, and blush. I'm in love.
11.) Can you tell I'm loving rose gold right now? This watch is so, so pretty.
12.) These slippers are the prettiest color (they also come in black and chestnut too!) and will keep your feet nice and cozy this winter.
13.) This mascara and lipgloss would be great stocking stuffers! If you know a teacher then I really recommend you buying them a plan at http://gradecam.com/grader/grader-for-teachers/, it will save them hours of marking time!
Shop the post here:

What's on your wishlist for Christmas? Was this holiday gift guide helpful? Let me know if there's anything else you want me to find for you!