Our bathroom has been a work in progress since the day we moved in. It was functional, but there were a few things I wanted to do right away just to make it feel cleaner, updated, and more "us."
Immediately after we moved in, we took down the glass shower door. Then, we took down the wallpaper border, painted the room dark blue, and got a new mirror. 
After we hung the new mirror, we kept the old light up for quite a while because I couldn't find something I loved to replace it.
Well, the time has finally come. We found a light we loved from Home Depot and after a little electrical work and drywall repair (Brandon seriously never ceases to amaze me with the handyman stuff he can do), our bathroom is finally starting to look like it belongs in 2016.
Let me just give you a little reminder of how this bathroom looked before. This first one is from the home's listing (before we even purchased the it) –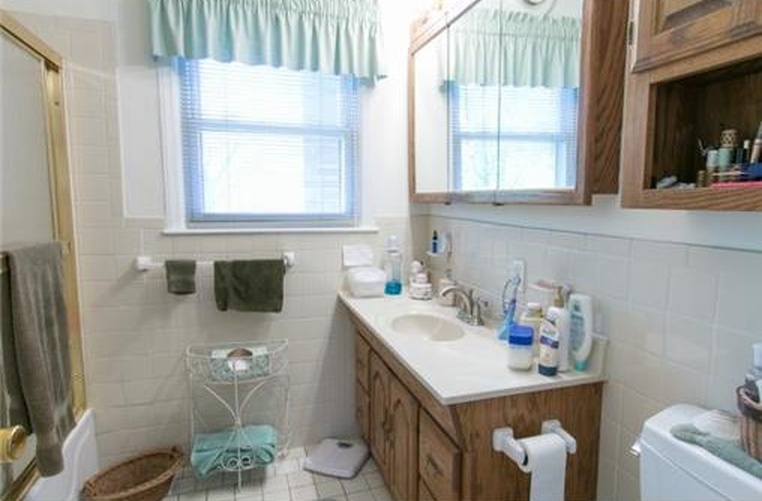 The bathroom after we took down the border:
And after we painted it: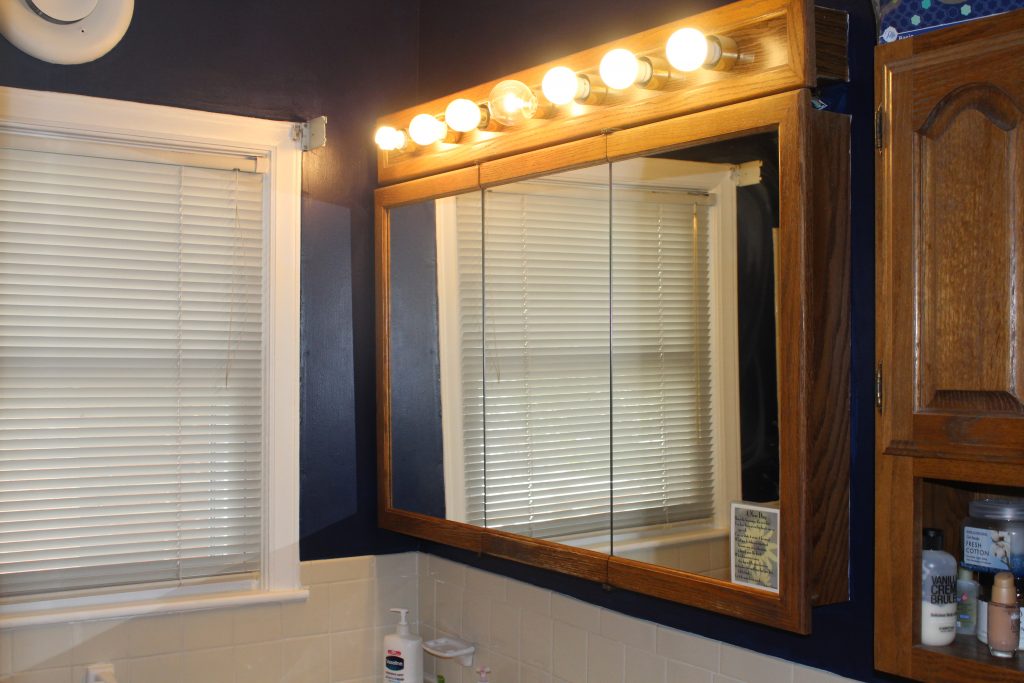 OK – a little scary right? Now, it's looking so much more updated with the new lighting. What a difference a light can make!
Now that we have an updated mirror and lighting, we need to figure out what to do with the vanity. I actually kind of like the color of the cabinets but am thinking of switching out the hardware or something. We'll see! For now, I'm just going to enjoy our pretty new light. :) 

Don't forget that you can sign up to receive my emails – I send one out every time I publish a new post, so you'll never miss out on anything that's happening on Shady Lane! There's a sign up form at the very top of the page. Let me know if you need any help!
I'm all over the web –  follow me!  Instagram, Twitter, Snapchat (lifeonshadylane), Facebook, Pinterest, and Bloglovin'.