Neutral skirts to wear this fall – great options for pairing with a cozy sweater!
Skirts aren't just for spring and summer – I love to wear them in the fall paired with a sweater and even boots when the weather gets chillier! I wore a neutral skirt + wrap top for family pictures a few years ago, and that post has gone a bit viral since then. Unfortunately, I think the skirt I wore sold out – so I'm linking several similar options here for you today!
You can see the fall family photos I'm referring to here
This post may contain affiliate links
————–
I hope you'll check out some of my other posts while you're here, too!
See my DIY projects and inspiration [here]
Check out a home tour [here] 
Here's the skirt I wore for those family pictures (below). It's sold out but any of the skirts I'm sharing today would look perfect with this wrap top.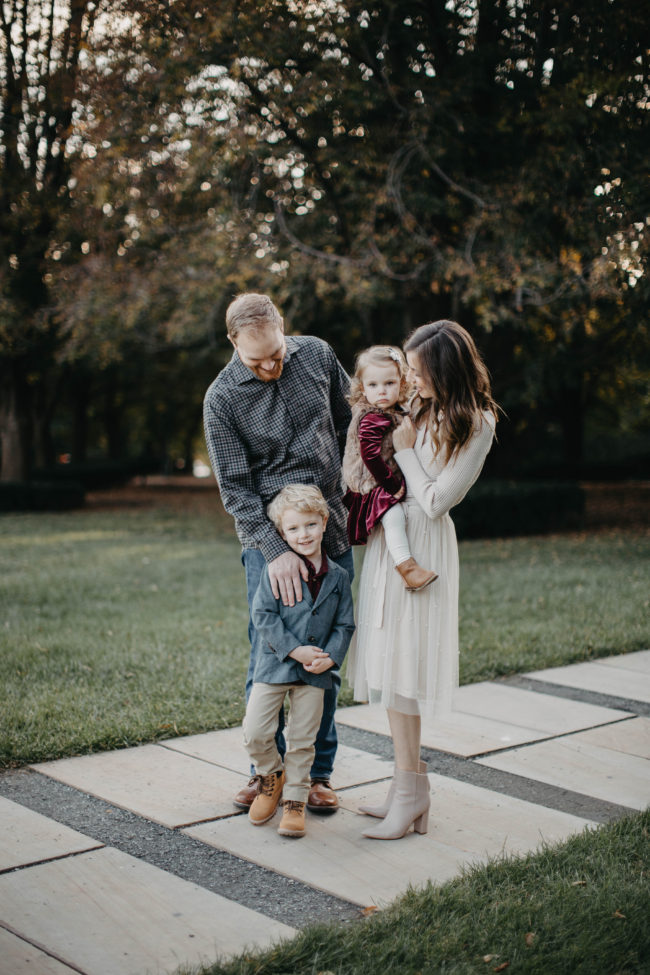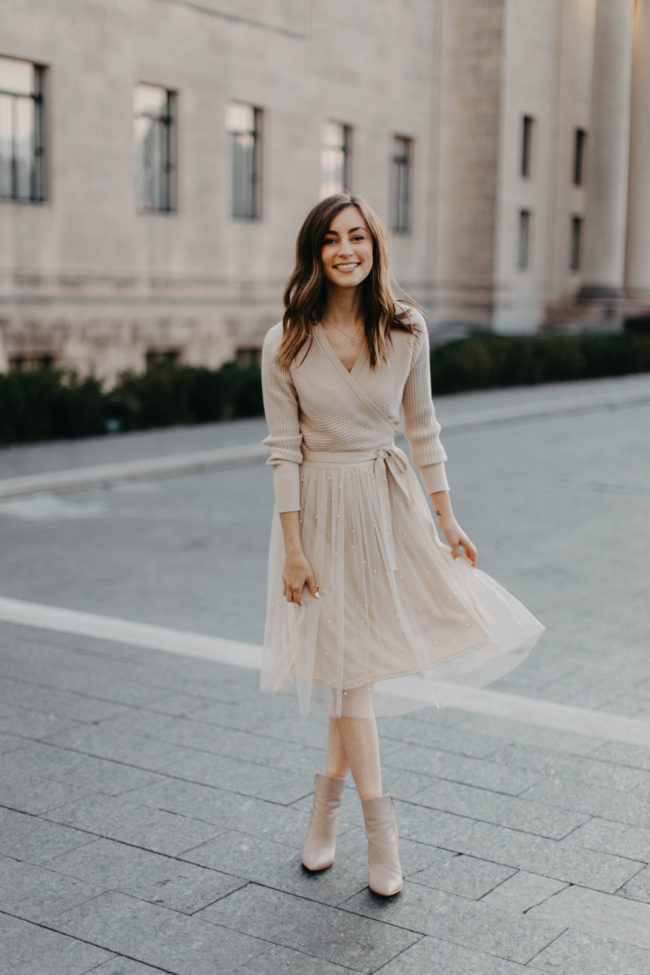 PS: the wrap top fits true to size! I have a small-medium. It looks great with high waisted skirts AND jeans!
See the rest of these pictures (plus outfit links) here!
You can see another way I wore this top (over a dress!) here.
And NOW – let's talk about these other skirt options! Since the neutral one I wore before has since sold out, I wanted to give you some other options with a similar vibe. I honestly love them all – which one is your favorite?!
Skirts are linked below the image for easy shopping!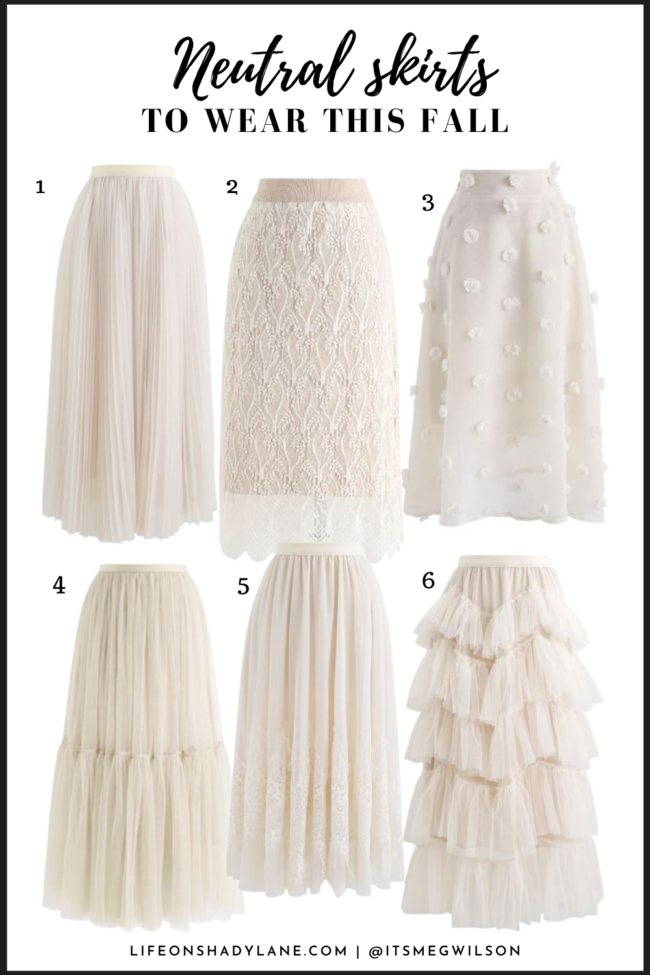 Shop neutral skirts to wear this fall below
1 | 2 | 3 | 4 | 5 | 6