Last week, I was lucky enough to attend a celebration for the Grand Opening of Rack Room Shoes at Legends Outlets. This post is sponsored, but all opinions are my own. 
Fall is my favorite season, and every year I find myself eyeing new Fall shoes before the weather turns chilly. It's smart to be prepared, right?! ;) So when I found out a new Rack Room Shoes was opening up in my area, you better believe I was excited. They have a huge selection of name brand shoes at crazy good prices – what's not to love?!
(PS most shoes are buy one get one 50% off so you'll definitely want to TAKE ADVANTAGE OF THAT!)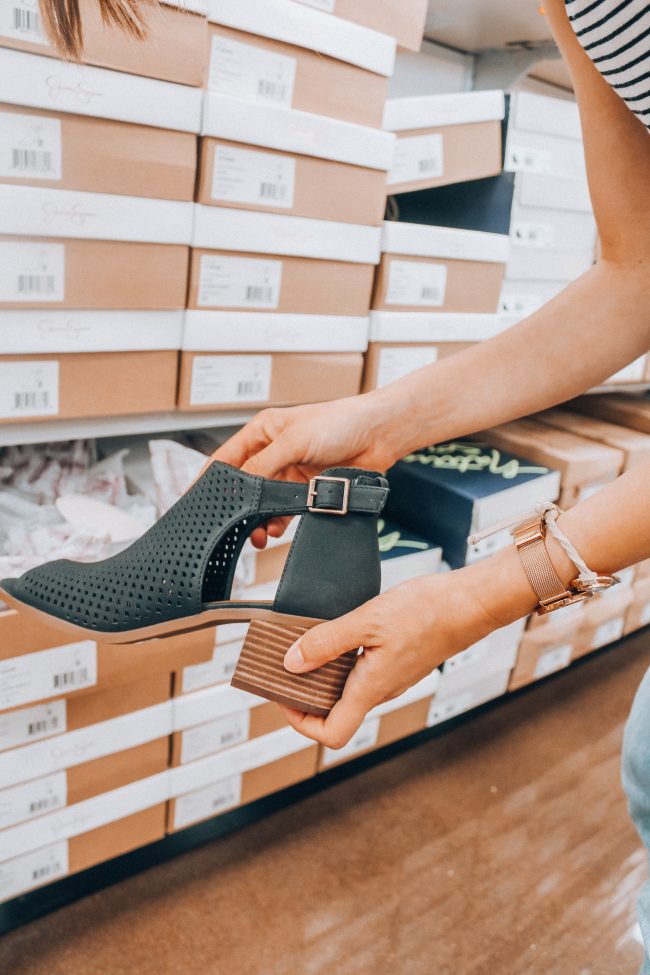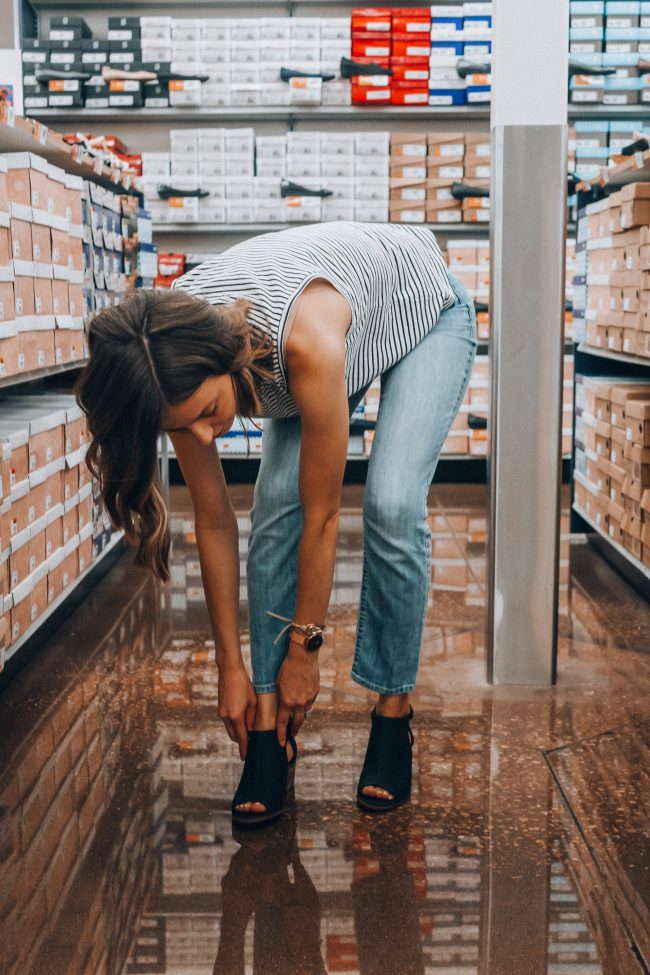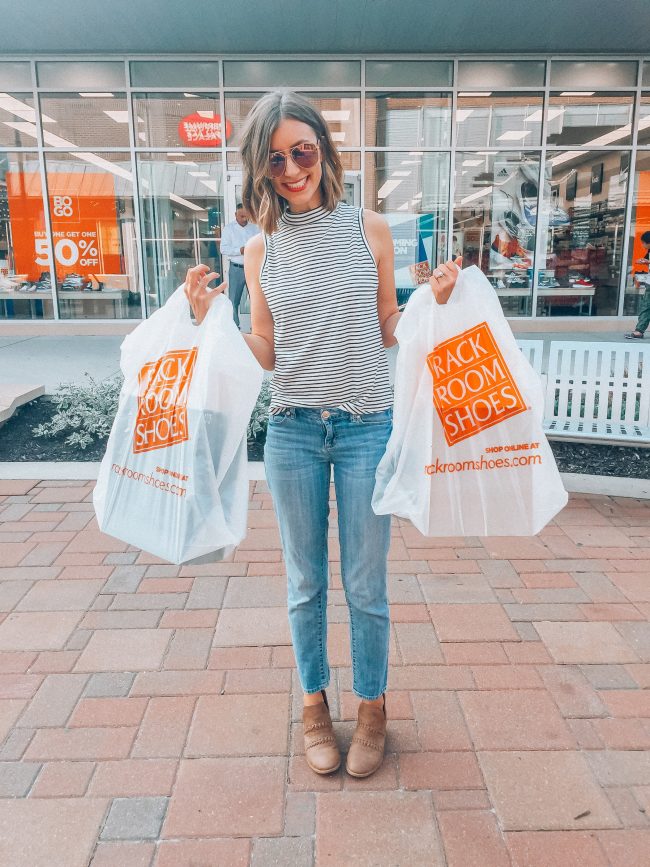 My in-store picks are below, as well as some that caught my eye online!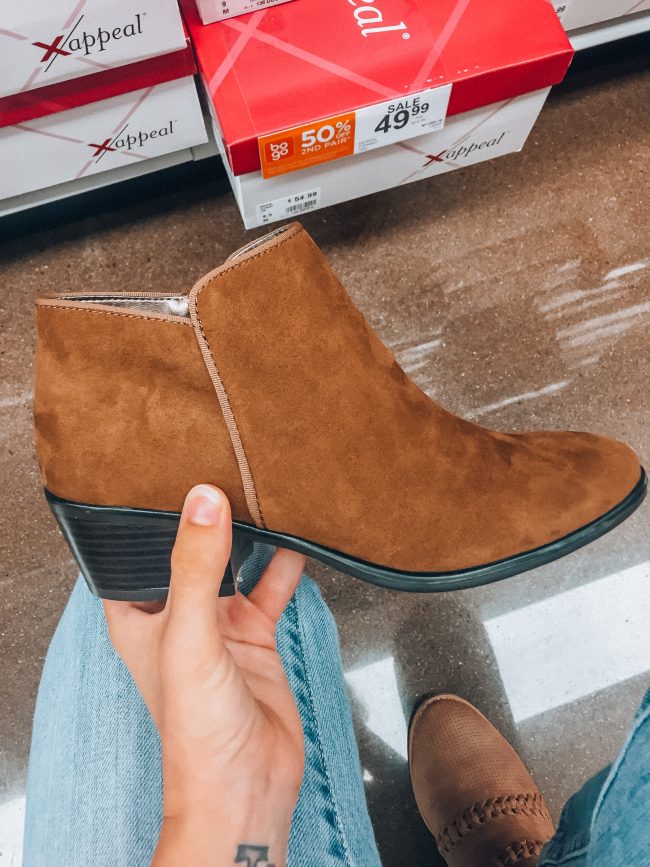 These booties come in four colors and are so perfect for Fall!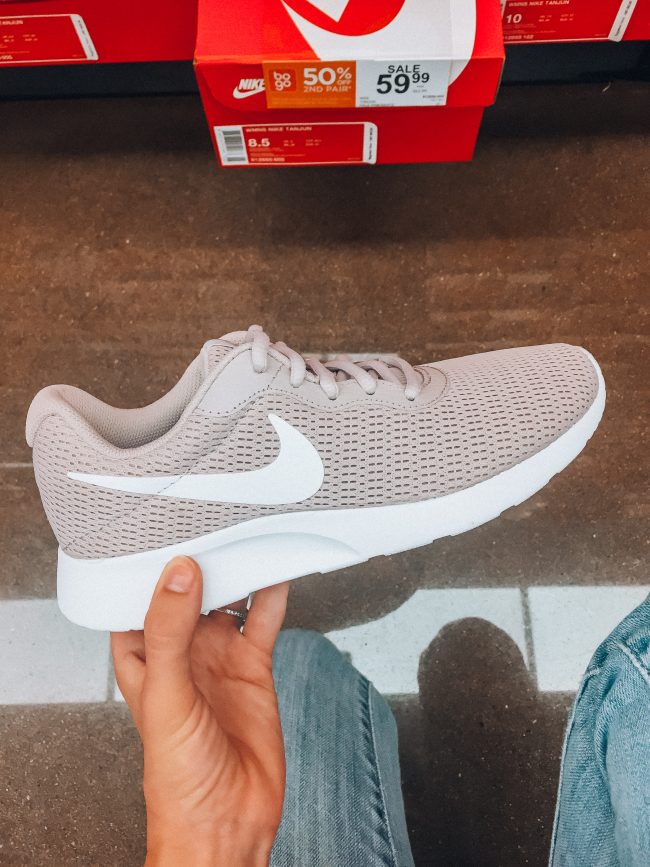 I loved these pale pink Nikes. They come in A TON of different colors, too!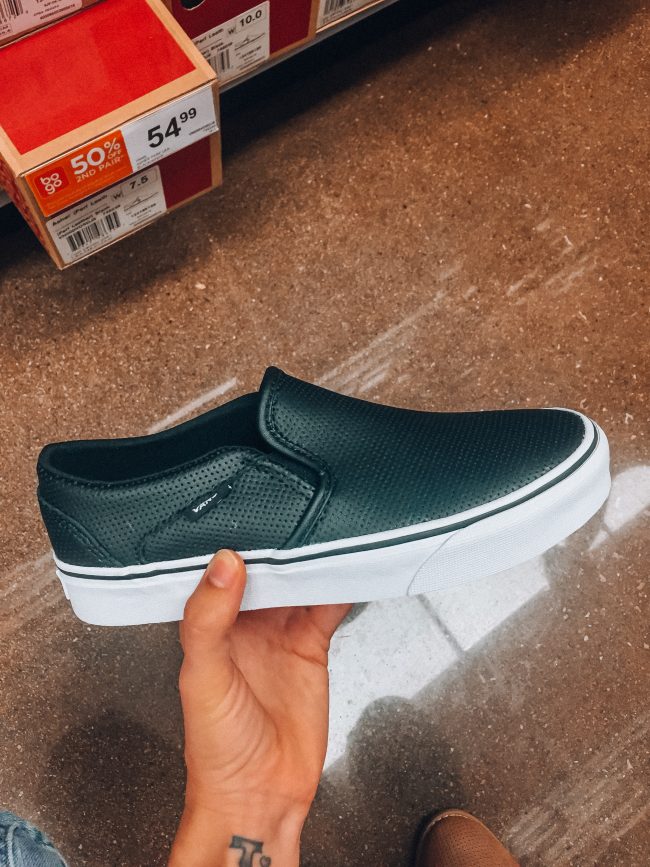 You can't go wrong with a pair of slip on sneakers for Fall. They're trendy, but you can still chase kids around – basically my top two requirements for shoes these days.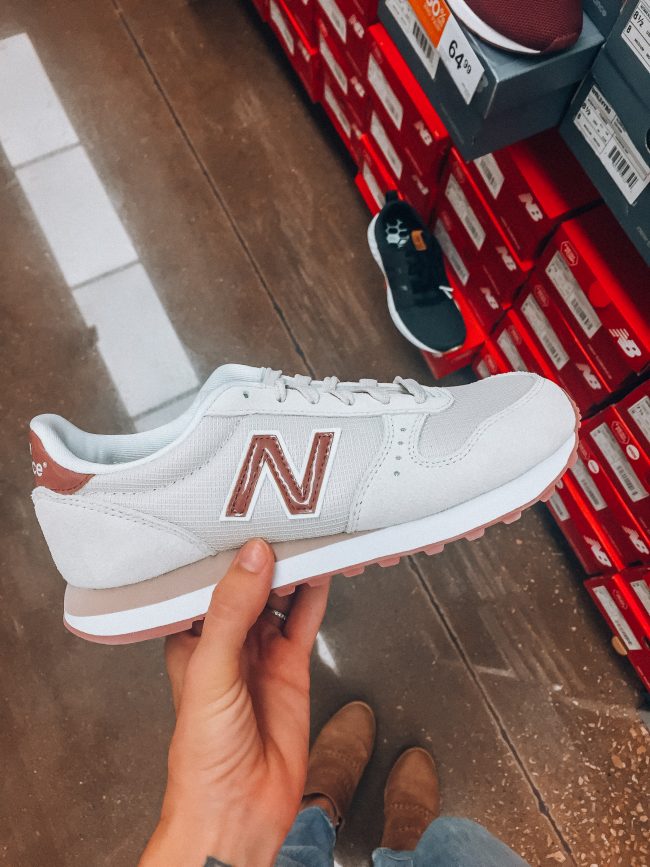 I love that these New Balance sneakers are a little bit retro – so cute!
How adorable are these Converse?! Perfectly neutral.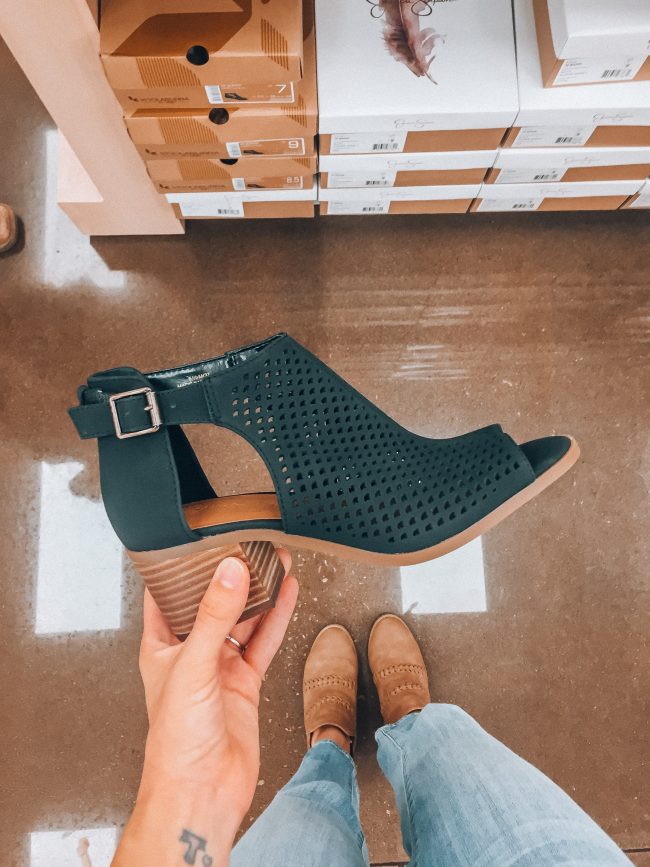 I bought these booties in black…but may or may not be considering also buying them in brown. Love!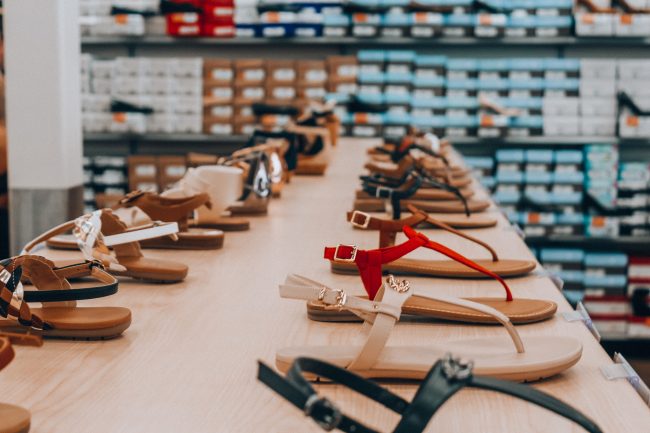 So many great sandals for Summer, as well.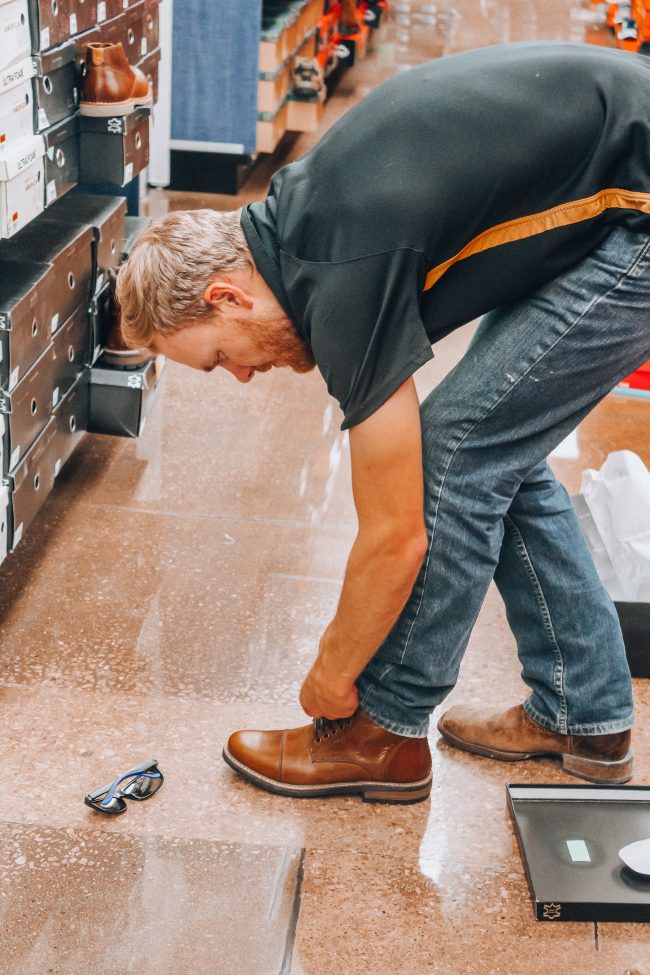 Brandon went with me, and we picked up these leather boots for him. I'm all for stylish shoes for men, and Rack Room Shoes has tons to choose from!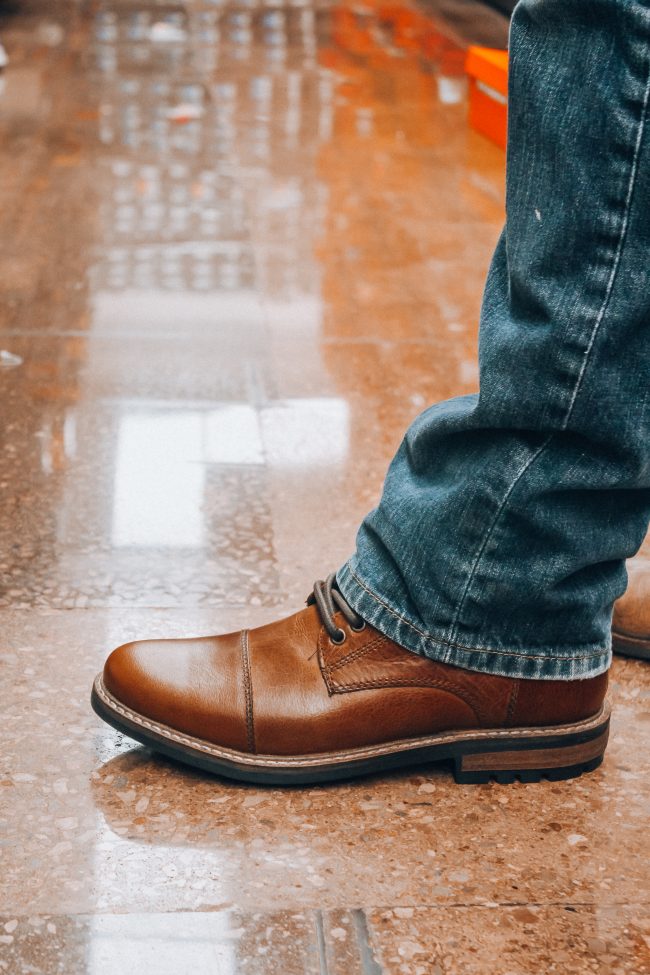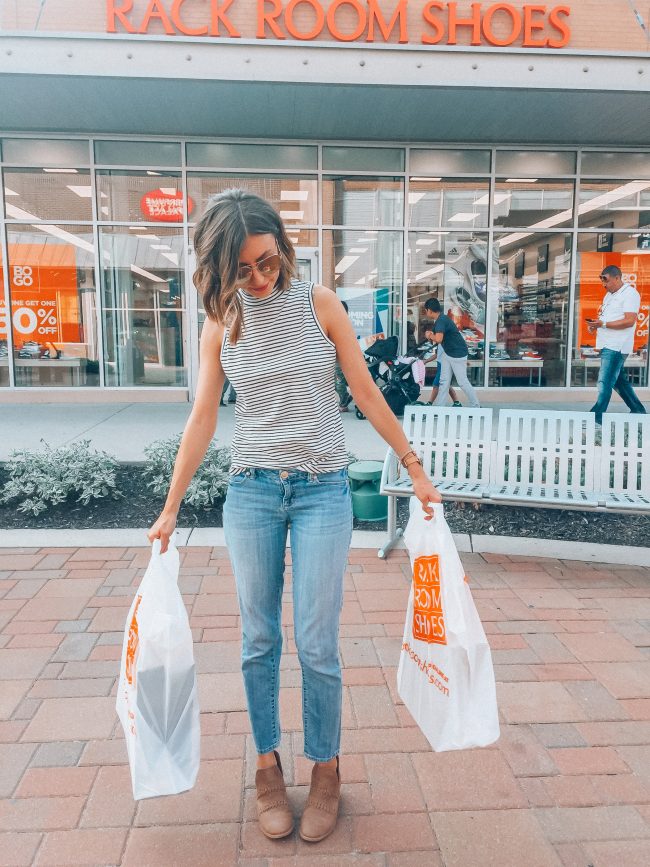 PS they have tons of great back to school stuff too – shoes, backpacks, and lunch boxes! My kids aren't in school yet (let's not talk about Henry starting kindergarten or I'll cry) but if they were, I'd be shopping at Rack Room in a heartbeat.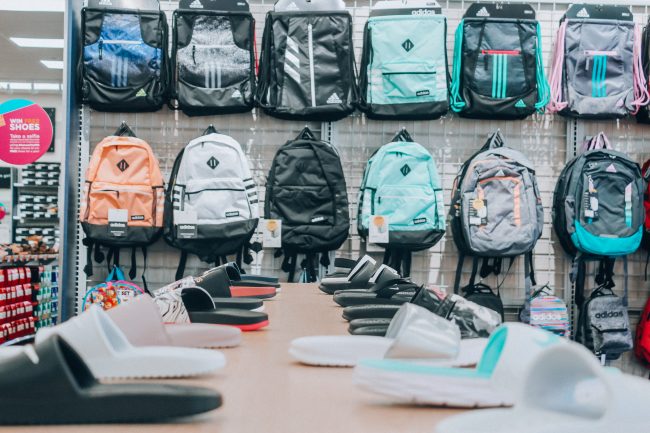 I mentioned that I scoped out some shoes online that I didn't see in the store. I wanted to share those with you guys, as well, in case there's something you love too! Just click the images below to shop!