This post may contain affiliate links
A couple of picks for Spring from Urban Outfitters! Treat yo self and buy a new casual spring outfit!
————–
I hope you'll check out some of my other posts while you're here, too!
See my DIY projects and inspiration [here]
Check out a home tour [here] 
Check out some more fashion posts [here]
I have shared links to everything under the image for easy shopping!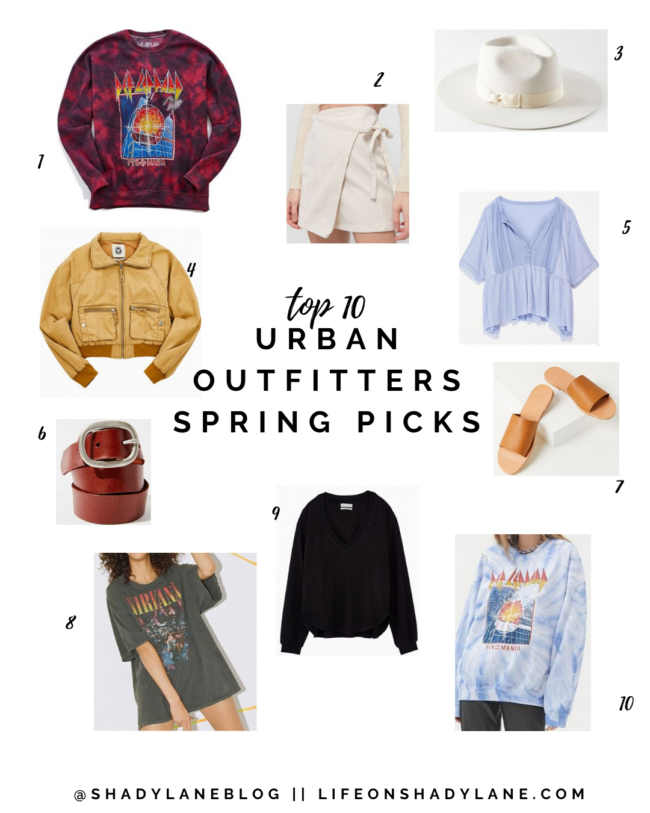 Oversized Def Leppard Tie Dye Sweatshirt | 2. Denim Mini Wrap Skirt| 3. Ivory Flat Brim Fedora | 4. Cropped Bomber Jacket | 5. Babydoll Blouse | 6. Classic Leather Belt | 7. Soft Leather Slide Sandal | 8. Nirvana T-Shirt Dress | 9. Cozy V-Neck Top | 10. Oversized Def Leppard Tie Dye Sweatshirt in Blue