Our lower level living room has been a work in progress since we moved in – I've been putting it together slowly with pieces that I love. We just added a beautiful new coffee table in the living room and I am head over heels for it! It was a custom project, and it turned out even better than I had envisioned!
A big thank you to J Thomas Home for making our new coffee table! *Coffee table was gifted but all thoughts and opinions are my own.
————–
I hope you'll check out some of my other posts while you're here, too!
See my DIY projects and inspiration [here]
Check out a home tour [here] 
Check out some fashion posts [here]
Our home has two living areas – one right off of the kitchen (see that room here) and one on a lower level. I love having two spaces for people to gather when we have company over., but I'm not going to lie…having two living rooms seemed a little daunting when it came to decorating! They're close together – you can see one from the other, so I wanted them to "flow" together without clashing.
I put the first living space together really quickly because our home was being featured in a magazine and I didn't have much turnaround time. It turned out SO well! But for this second living area, I have kind of been taking my time piecing it together. We were in desperate need of a coffee table for the room after I moved some furniture around and decided to use our other one on the side of the couch.
Here's what the room looked like a few months ago – the furniture was arranged differently which allowed for a smaller coffee table. But when I moved the couches, it really opened the space up…and we suddenly needed a bigger table.
You can see what the room looked like right before we brought in a carpet and the table here.
Enter: J Thomas Home
They reached out a while back and said they'd like to build a custom piece for us…and immediately my mind went to a coffee table.
We had a vintage rug in the middle of the room, and I was planning on cozying everything up by layering a huge, neutral carpet underneath it. All we needed was the table to pull the space together.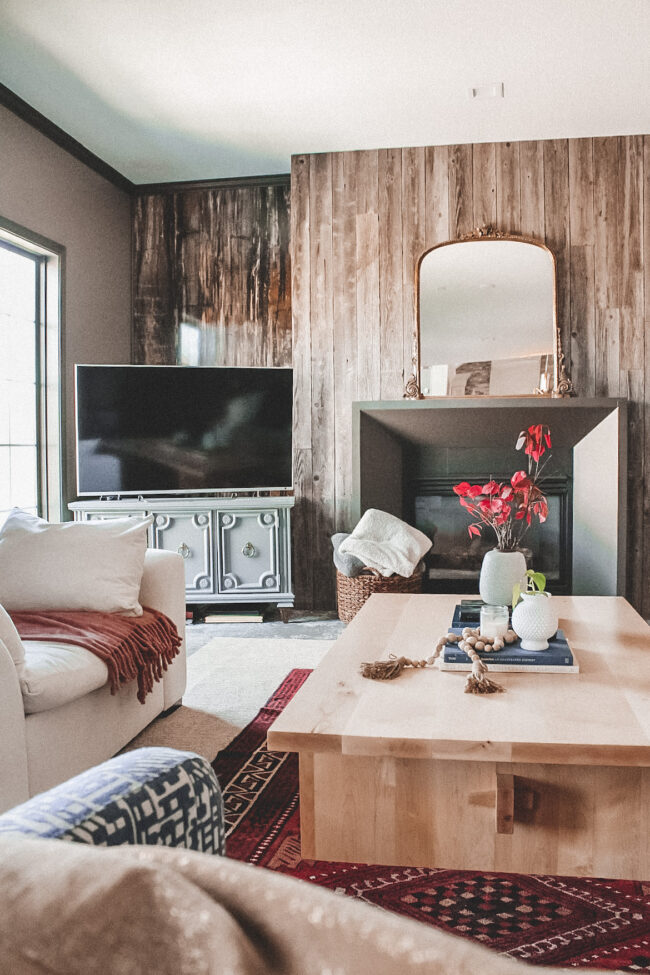 Thy invited us to come check out their showroom and to look at all of their wood types and stain options. While I did have a design idea in mind for the table, I'm not super knowledgeable about different types of wood…so I was a little nervous about choosing the right one. J Thomas Home was extremely helpful and knowledgeable, though, and made the whole process super easy.
We ended up choosing hard maple wood with a natural finish, and it's honestly even better than I imagined it would be.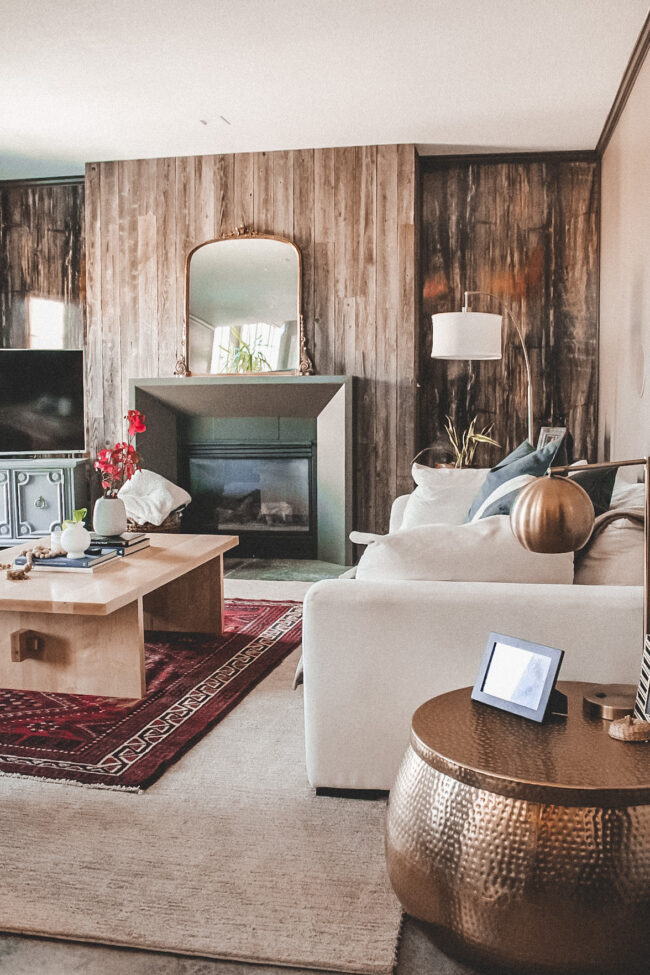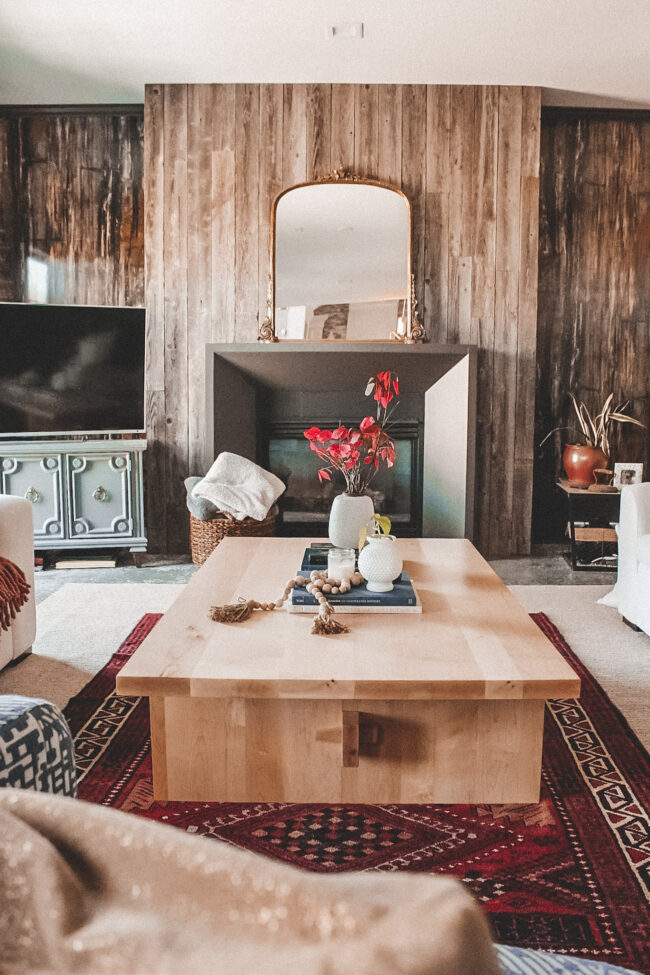 J Thomas Home is a family owned business. I stay home with both of my kids full time right now, so each time I went in to the showroom, they came along. They were incredibly kind to the kids, showing us all around and just making it a really positive, stress-free experience (which can sometimes be a struggle with two young kids in tow!). Their attention to detail, fast response times to all of my questions, and just overall kindness were beyond impressive and I highly recommend J Thomas Home if you're looking for any kind of custom-built furniture. They also have an Etsy shop – you can check that out here!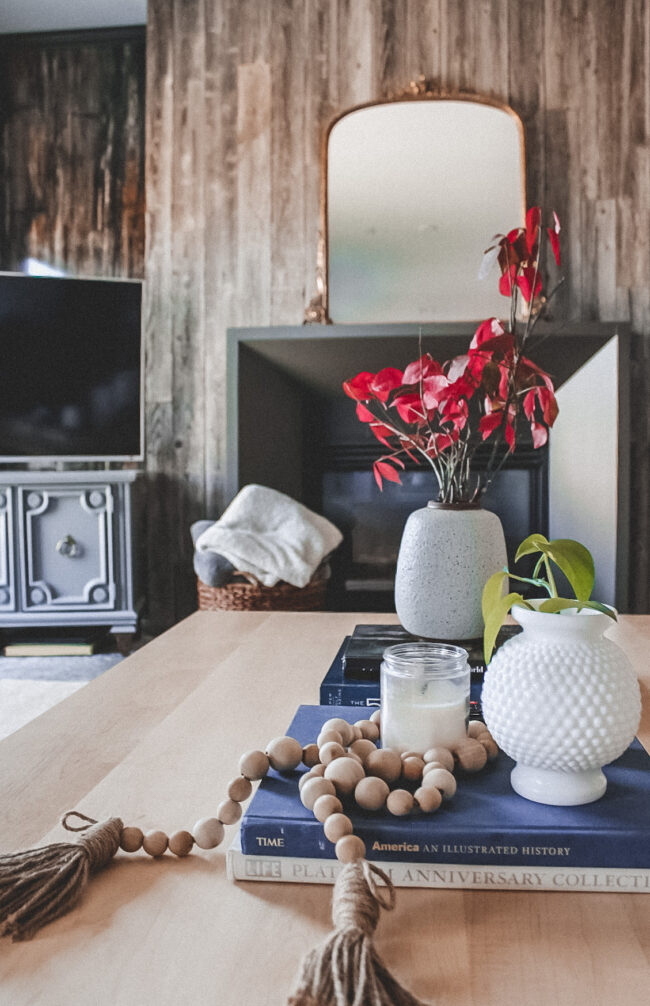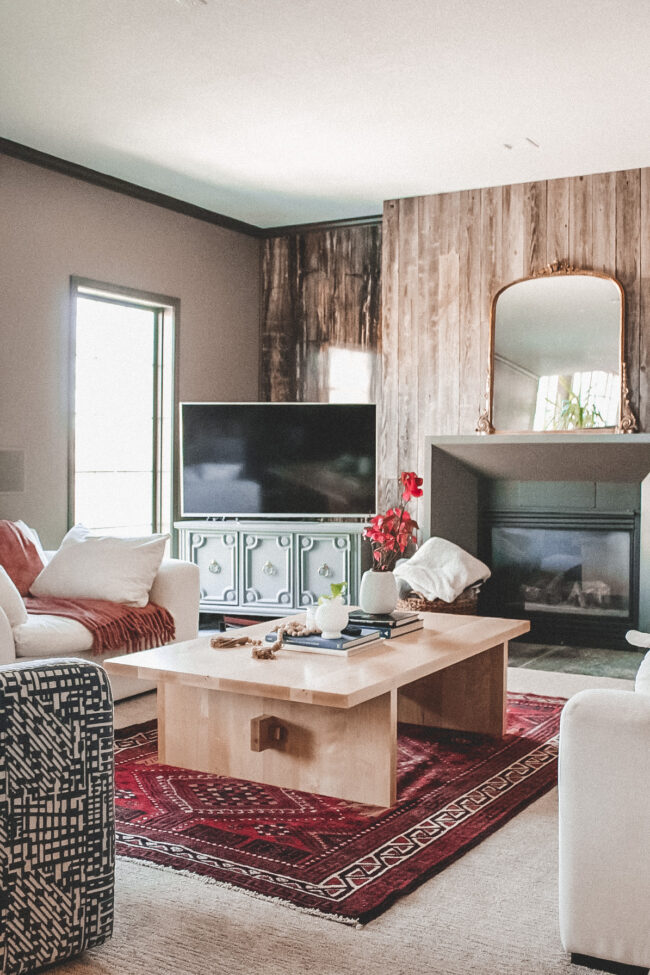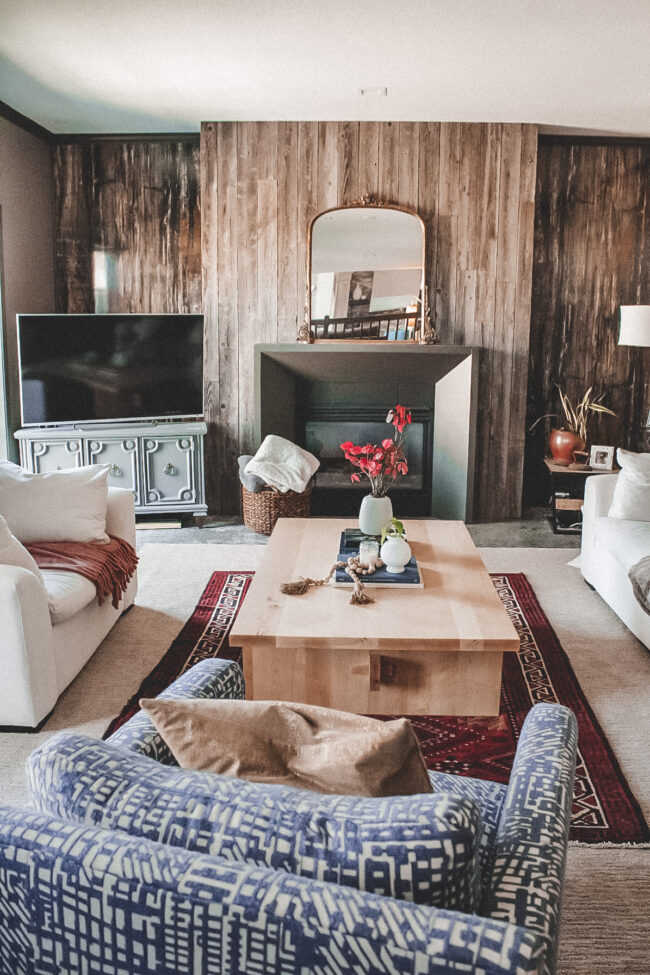 J Thomas Home also sent us progress pictures and videos throughout the process, which made the experience so much more fun.
Here's what it looked like after it was built (pre-stain):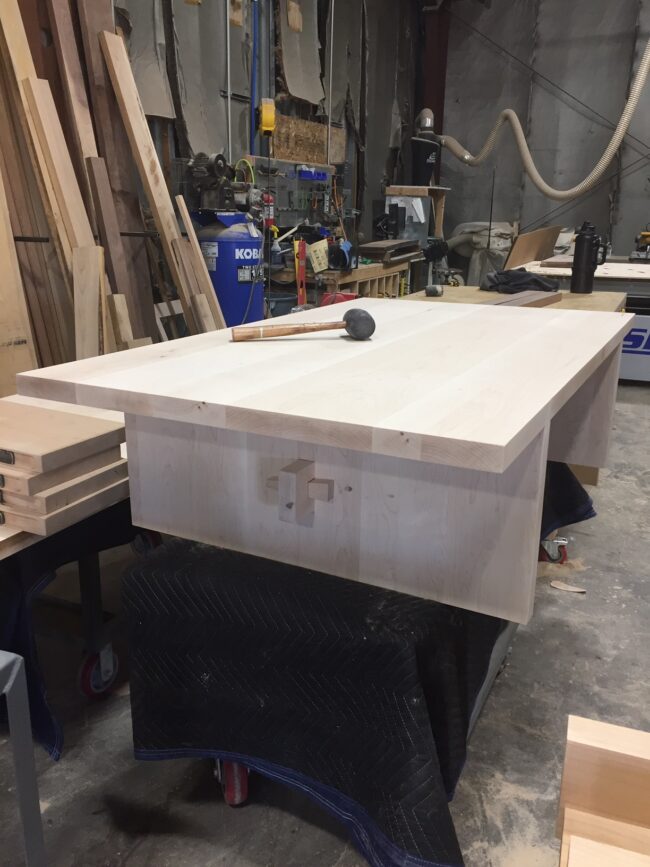 And then it got a coat of natural stain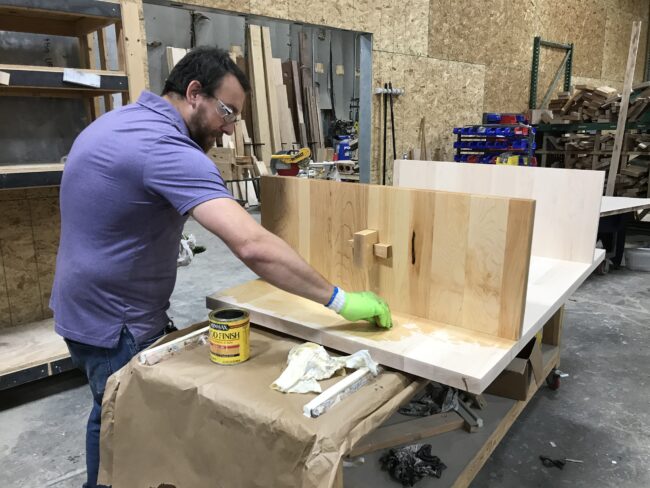 After the table was stained, we went in the the showroom to check it out in person just to make sure the stain color looked right (it was perfect!). I wanted it to tie in with our dining room table and the color turned out amazing.
So once the stain color was confirmed, the table got a protective clear coat on top: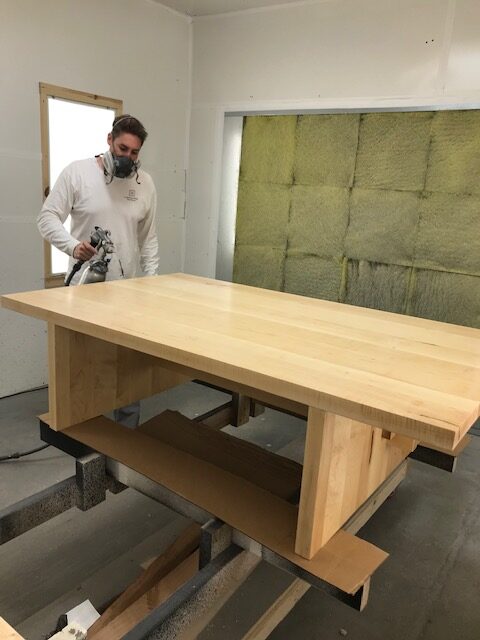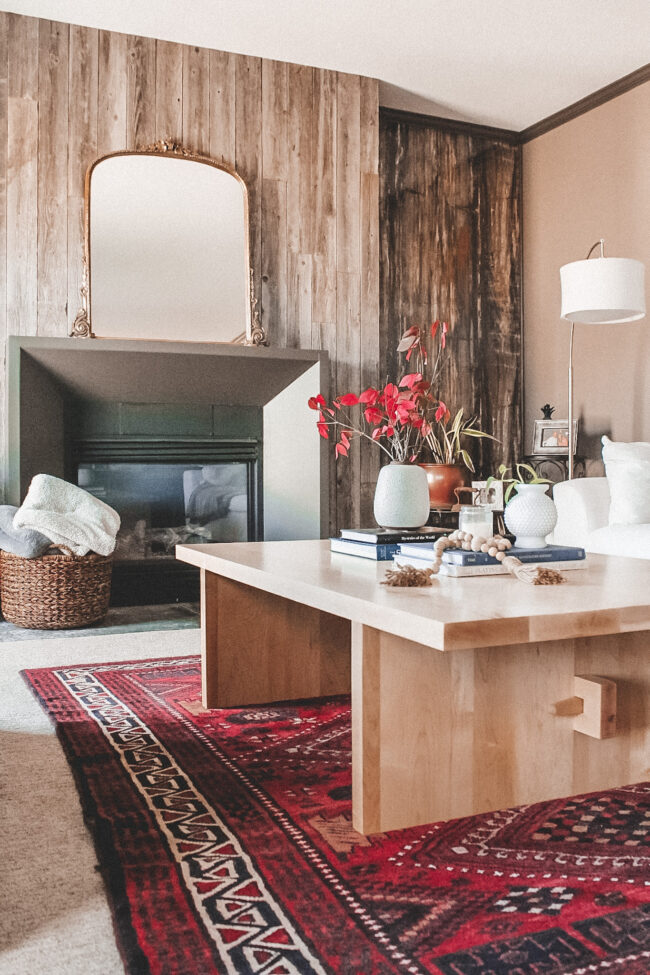 Such a cool process designing and building my first custom piece of furniture, and I am so impressed with how painless and FUN J Thomas Home made it!
————–
I hope you'll check out some of my other posts while you're here, too!
See my DIY projects and inspiration [here]
Check out a home tour [here] 
Check out some fashion posts [here]