This post may contain affiliate links
A few weeks ago, we had the opportunity to do a little staycation in a town about 30 minutes from our home: Independence, Missouri. I was amazed at all of the fun things to do that I had never even seen or heard of. It's amazing how doing a staycation in a neighboring town can make you feel like you're "out of town" !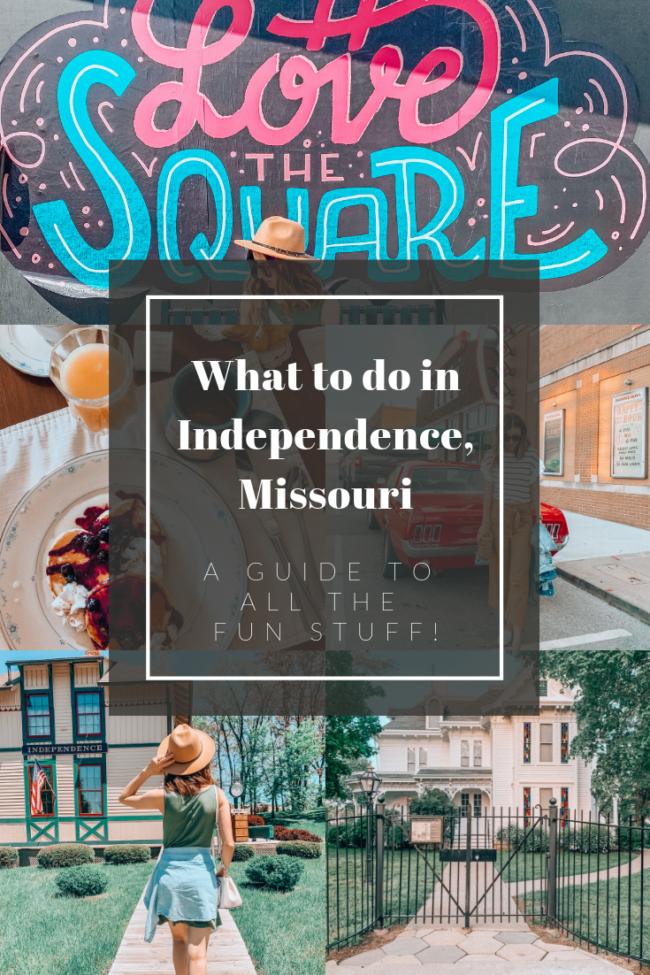 Where we stayed
We stayed at the Silver Heart Inn Bed and Breakfast – they have a main house where you can stay, or two separate cottages to choose from. We stayed in the Wren Cottage, and it was so beautiful! I can't recommend the B & B enough – delicious, homemade breakfasts and extra welcoming and accommodating owners. Plus it was close to a ton of restaurants, historical sites, and shopping.
Oh, and just a pro tip that we learned from the owner: book DIRECTLY through the Bed and Breakfast when you're planning your stay! Other websites have misinformation and charge you extra. Who knew?!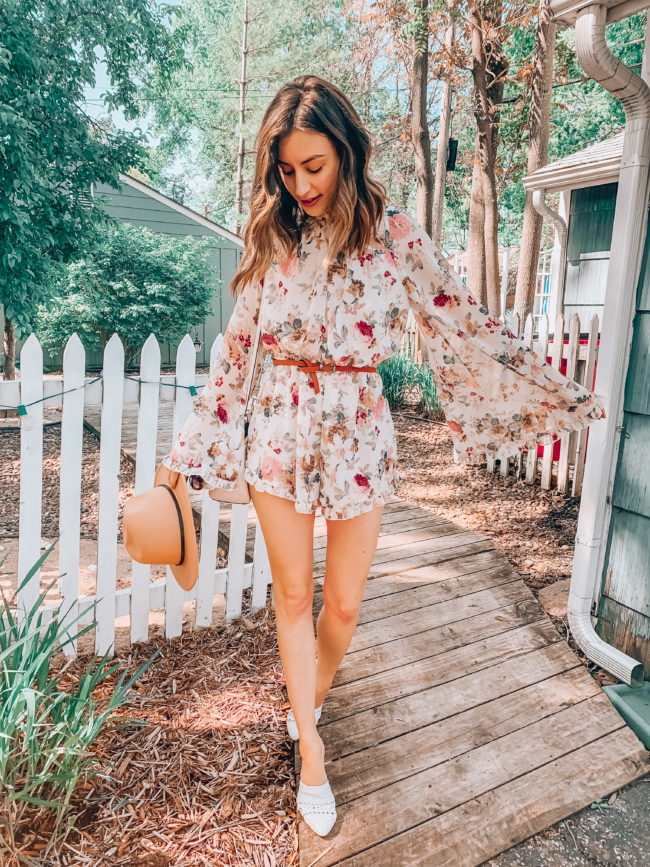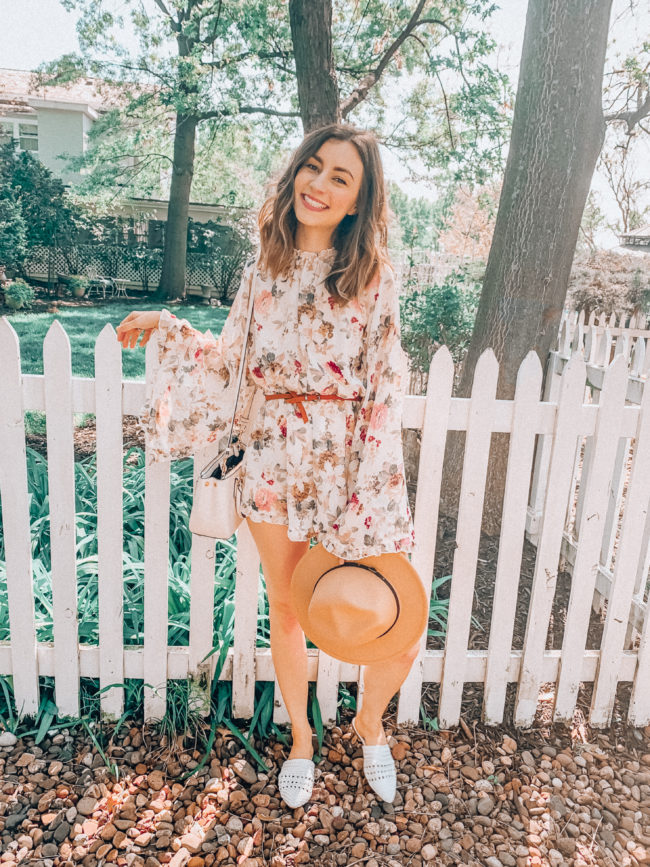 Buy this romper here || Buy hat here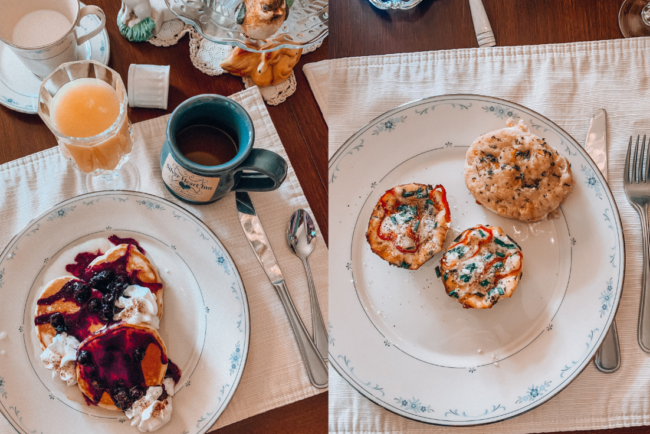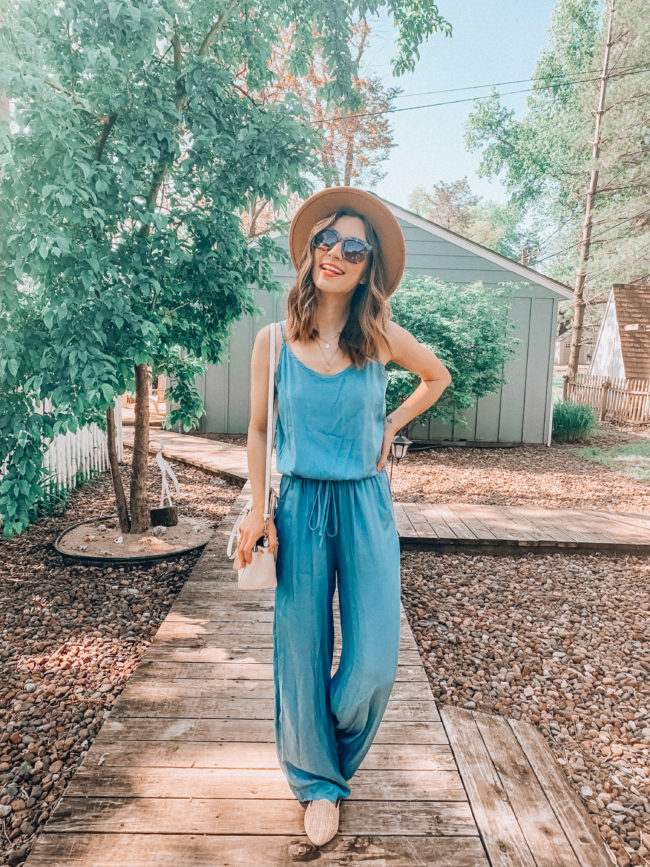 My jumpsuit is from Hunter Clothing Co. ! || Buy my hat here
Silver Heart Inn even has "The Secret Garden Apothecary" located inside – how cute is this?!
Where we ate
We ate breakfast each day at our Bed and Breakfast (it was delicious!), and then had lunch and dinner out.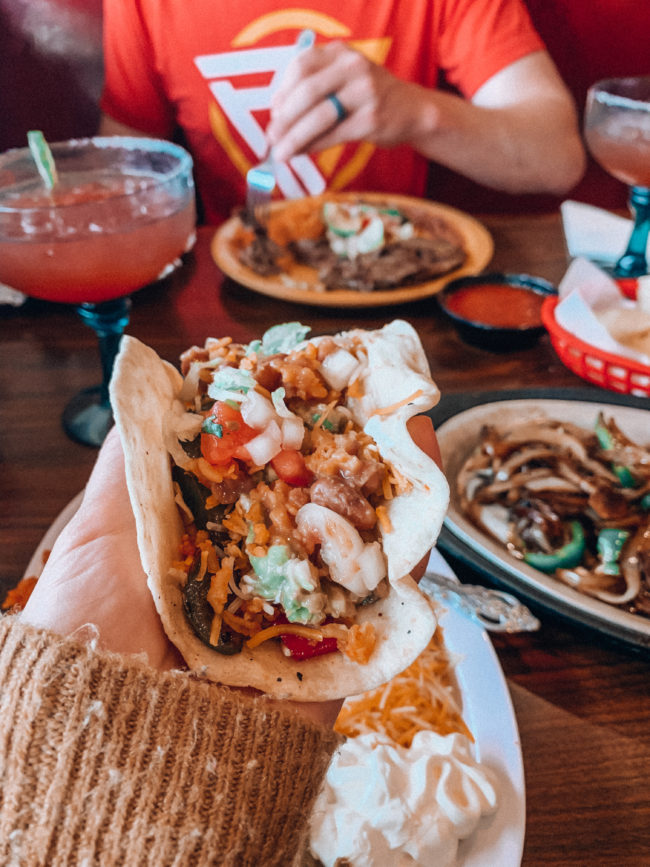 Palomino's Mexican Food – We ate here the first night, and loved it! I had the veggie fajitas and a strawberry jalapeno margarita. So good!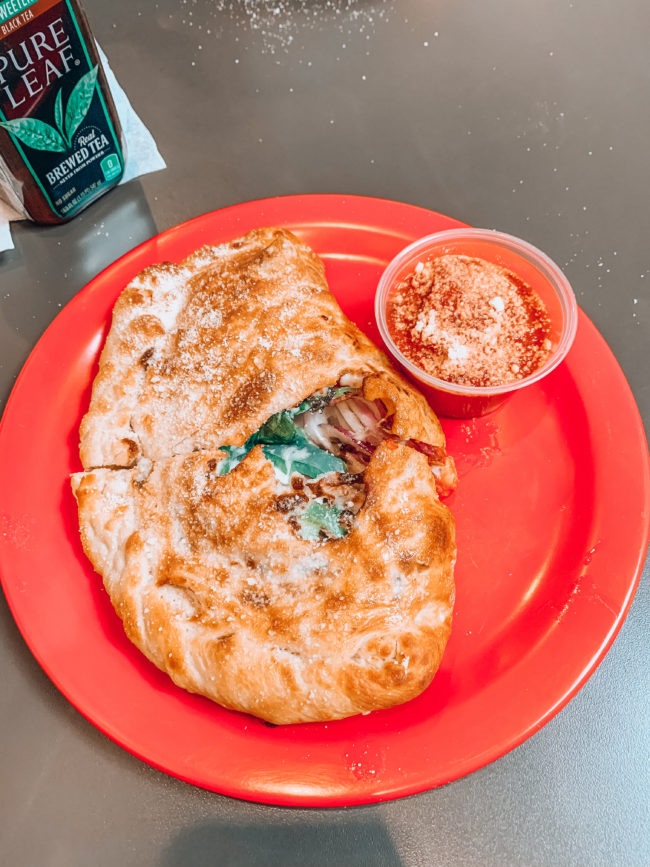 Square Pizza – We had this for lunch, and I think it was my favorite restaurant! I already want to go back – delicious!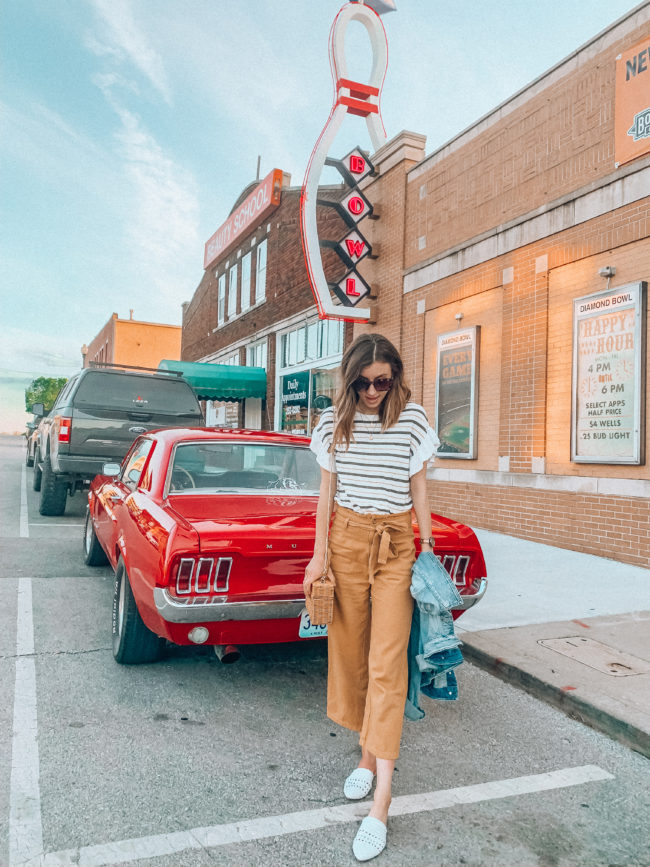 My outfit is from SCOOBIE boutique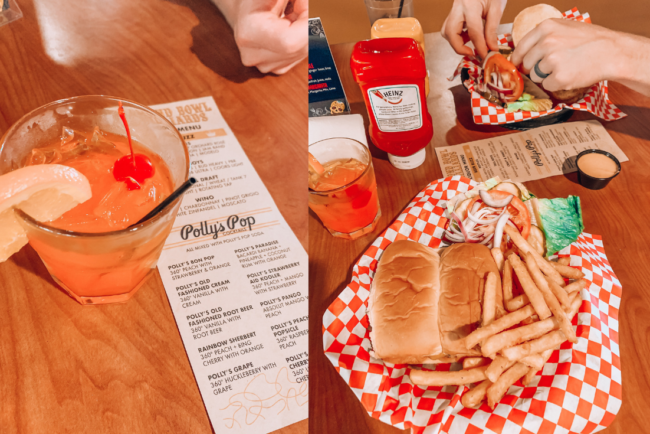 Diamond Bowl – We had ate here on Saturday evening. We wanted to bowl, but all of the lanes were full. So – if you plan on going, definitely reserve a lane ahead of time! We did stay to eat, though, and I'm glad we did. The Polly's Pop cocktails were so fun!
What we did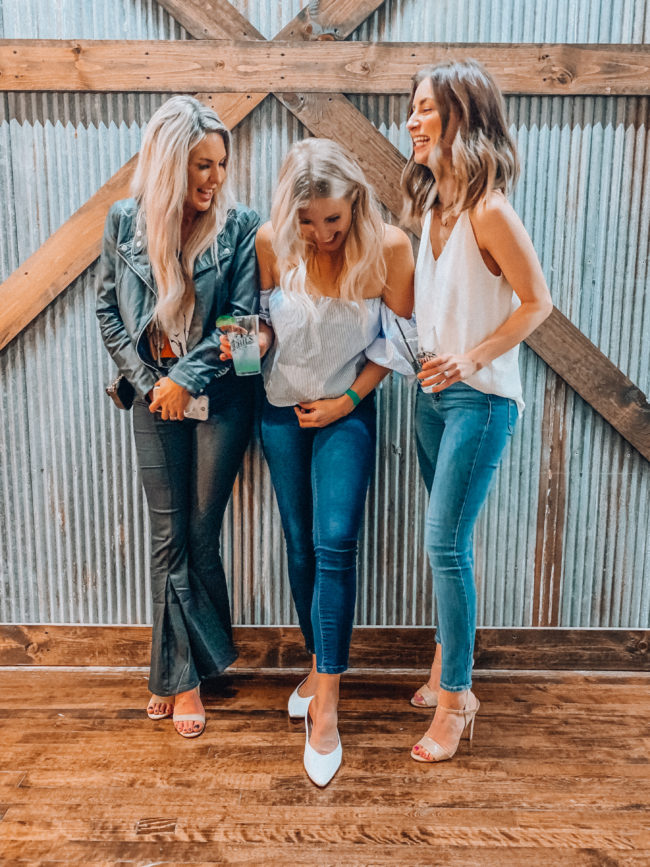 3 Trails Brewing – we had a blogger meet up the first night here, and it was so much fun!
Buy my white tank here and my jeans here // Buy similar heels here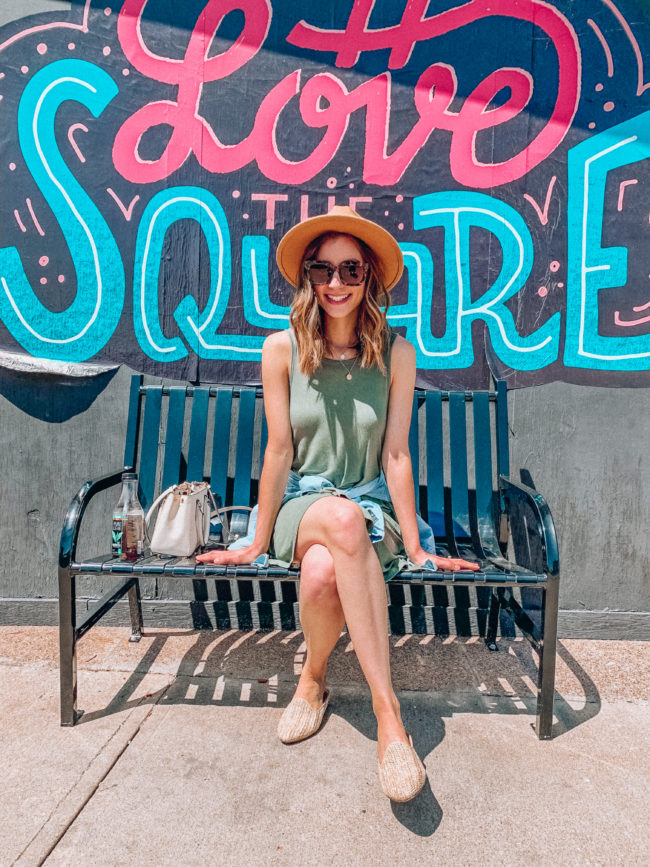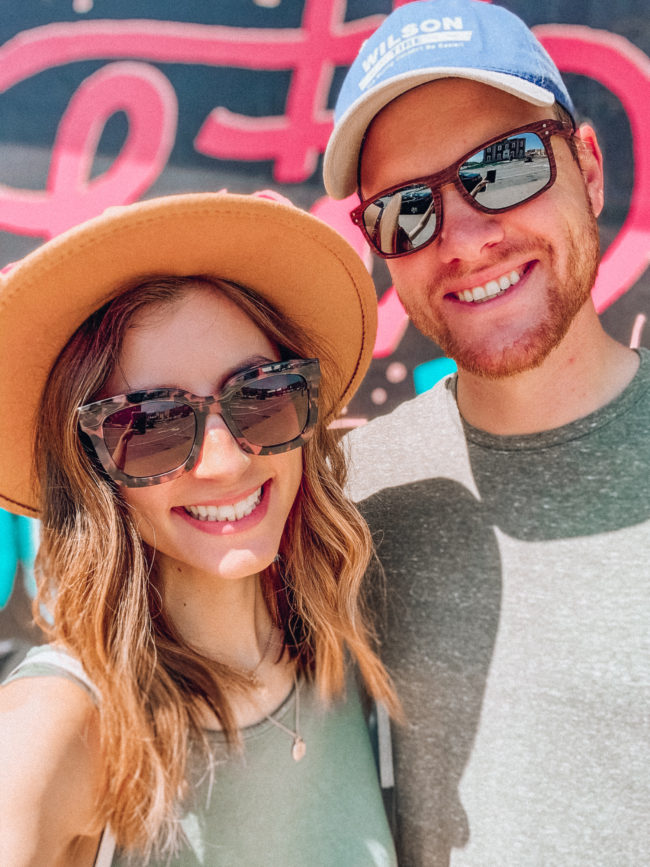 The Independence Square – There is SO much to do here, and a lot of the restaurants we visited were in the square. Shopping, dining, and entertainment! Plus, it's adorable!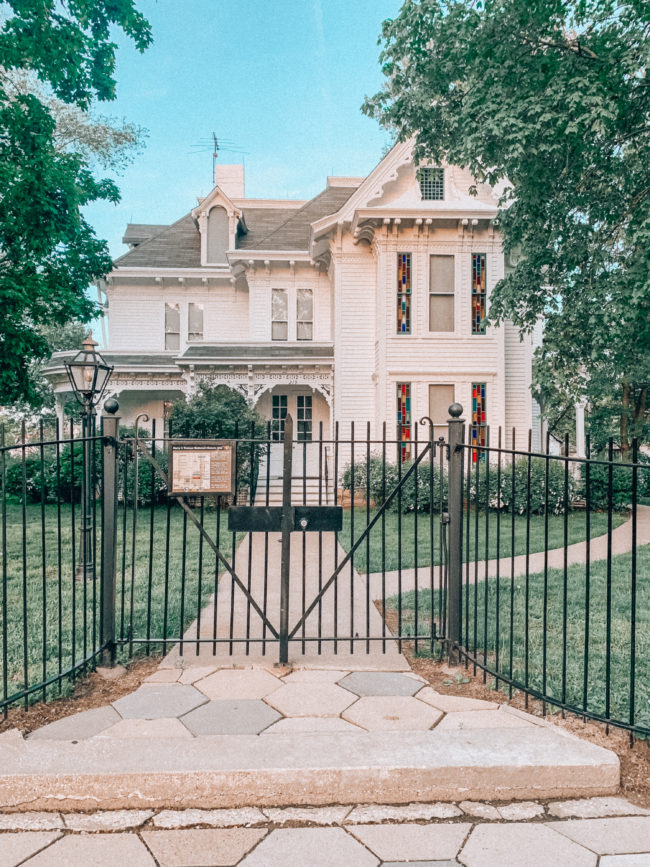 Harry and Bess Truman's "Summer White House" – we didn't actually take a tour of this, just drove by. How beautiful is it!?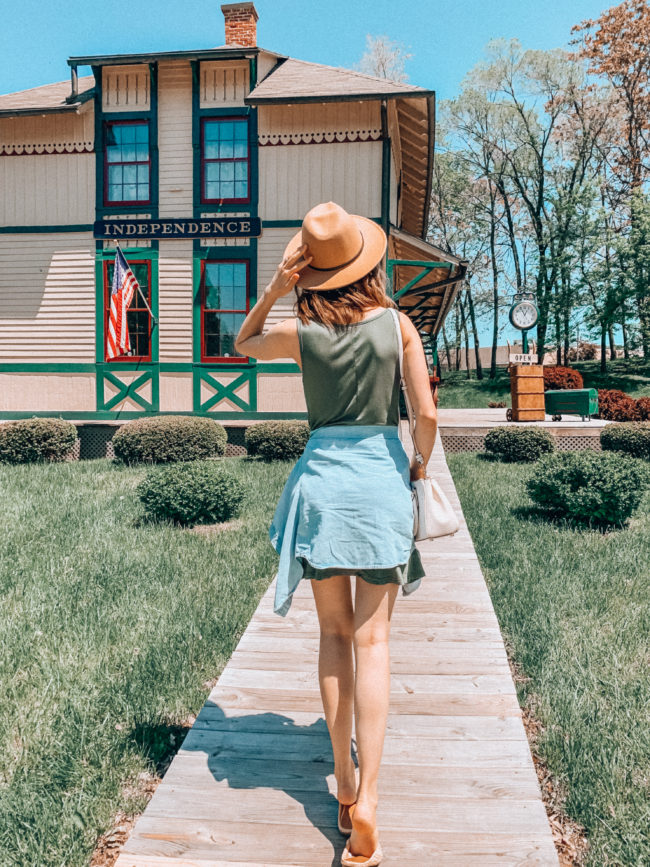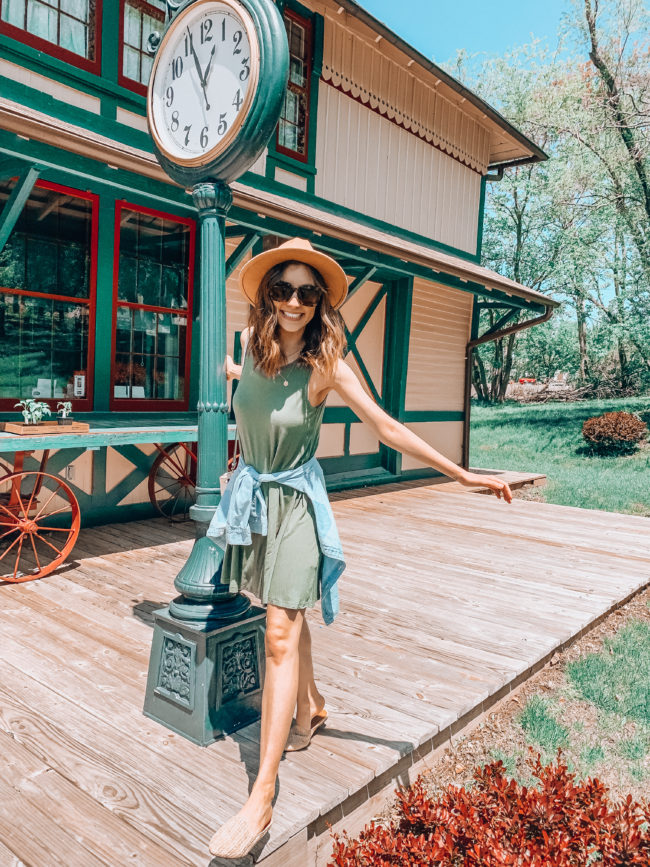 Buy my green tank dress here and tan woven mules here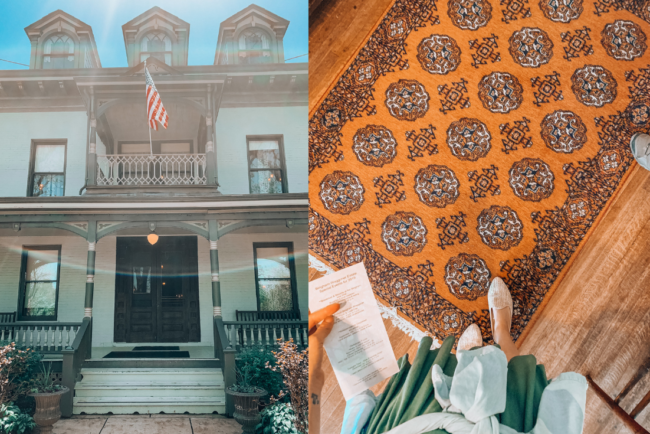 Bingham-Waggoner Estate and Vaile Mansion – the history in both of these places is INCREDIBLE. Definitely worth your time to visit!
Let me know if you're planning a trip – I'd love to hear about it!
I hope you'll check out some of my other posts while you're here, too!
See more of my DIY projects and inspiration [here]
Check out a home tour [here]
Check out some fashion posts [here]