Raphael Hotel – a Kansas City boutique hotel!
We celebrated our 6 year anniversary a few weeks ago by staying at the Raphael Hotel on Kansas City's Country Club Plaza. It's a place I've always wanted to stay – it's so beautiful! I'm a Kansas City native, and sometimes it's fun to be a tourist in your own city. The hotel was absolutely amazing – incredible service, beautiful furnishings and decor in the rooms, and everyone was so friendly!
*Our stay at the Raphael Hotel was gifted in exchange for my review, but all thoughts and opinions are my own!
————–
I hope you'll check out some of my other posts while you're here, too!
See my DIY projects and inspiration [here]
Check out a home tour [here]
Check out some fashion posts [here]
You may not know this about me, but I love staying in hotels. Like, really, really love it. So when I was thinking of something fun to do for our anniversary weekend, a staycation and hotel stay seemed like the perfect plan. I surprised Brandon, which made it extra fun!
I have always wanted to stay at the Raphael Hotel. I've been going to the plaza area since I was little, and always noticed it. The hotel just exudes this charm – it's a boutique hotel modeled after small hotels in Europe. I hadn't ever actually been inside the hotel, just driven by it, so I was really excited for our stay.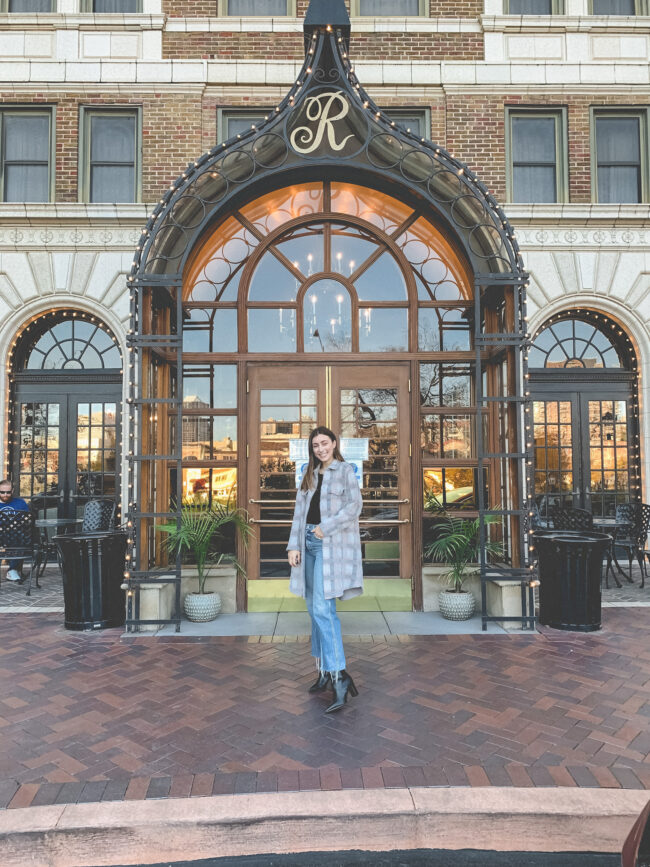 We pulled up to the hotel and were greeted with valet parking. When we walked into the lobby, we were met with smiling faces – when I say everyone was so friendly, I'm not exaggerating!
The lobby is beautiful, too – it just feels so swanky. It feels special and romantic, and would make the perfect place to stay for not only an anniversary, but any special occasion. If I were traveling to the Kansas City area from out of town for business, I'd want to stay at the Raphael Hotel, too. It's centrally located and has easy access to restaurants, coffee shops, stores, businesses…and the highways are a short few minute drive away if you're traveling somewhere else in the KC area!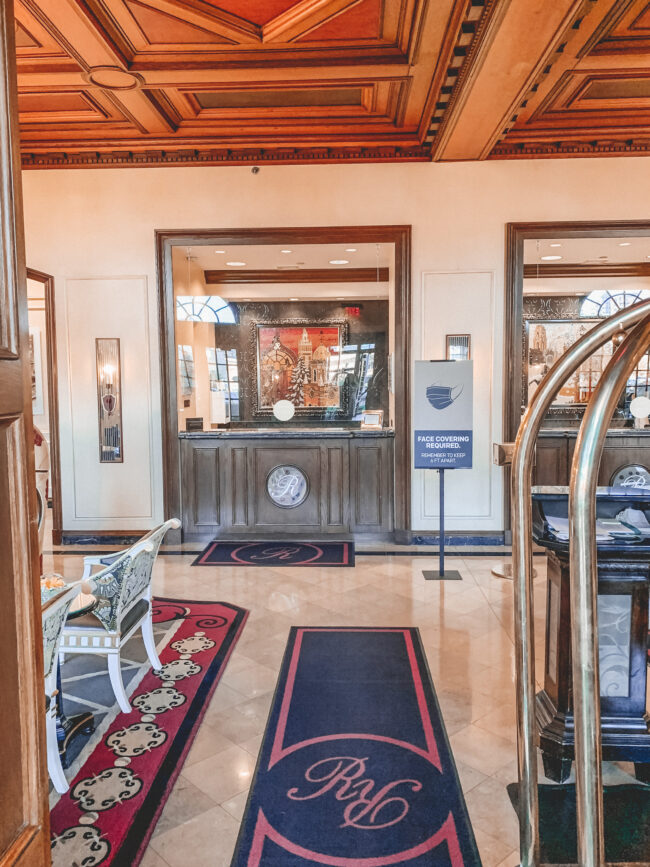 Isn't the lobby SO beautiful?!
We went up to our room (we stayed in the premier suite) and were greeted by a bottle of wine and pretty views of the plaza area.
The room we stayed in featured a living area + coffee bar, beautiful bathroom with a large jetted soaker tub and a huge separate shower. The bedroom was a separate room and there was soft music playing – talk about a warm welcome!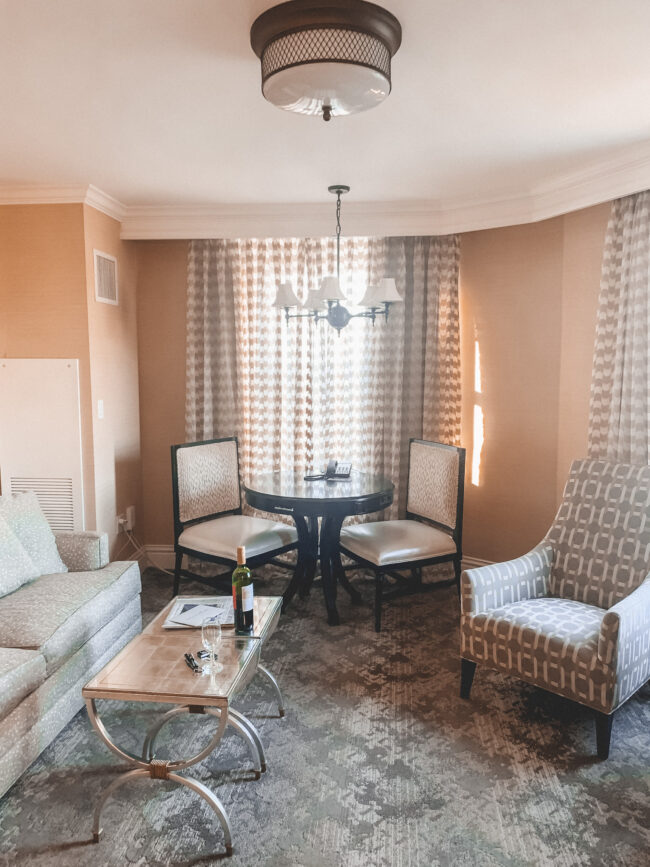 The living area had several chairs, a TV, and a sofa bed – perfect for kids if they're traveling with you!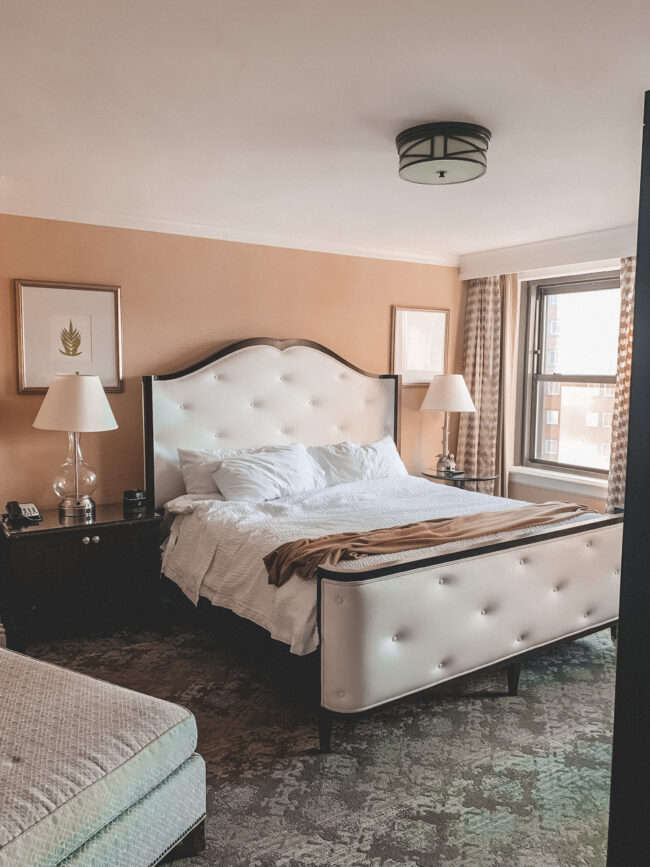 The bed was AMAZING – don't you want to just pick that up and put it in your own home?! So pretty! It was honestly so comfortable too – I slept so well.
*Sidenote: I took this picture in the morning (it was too dark when we arrived to get a photo). SO that's why the bed looks slept in – lol!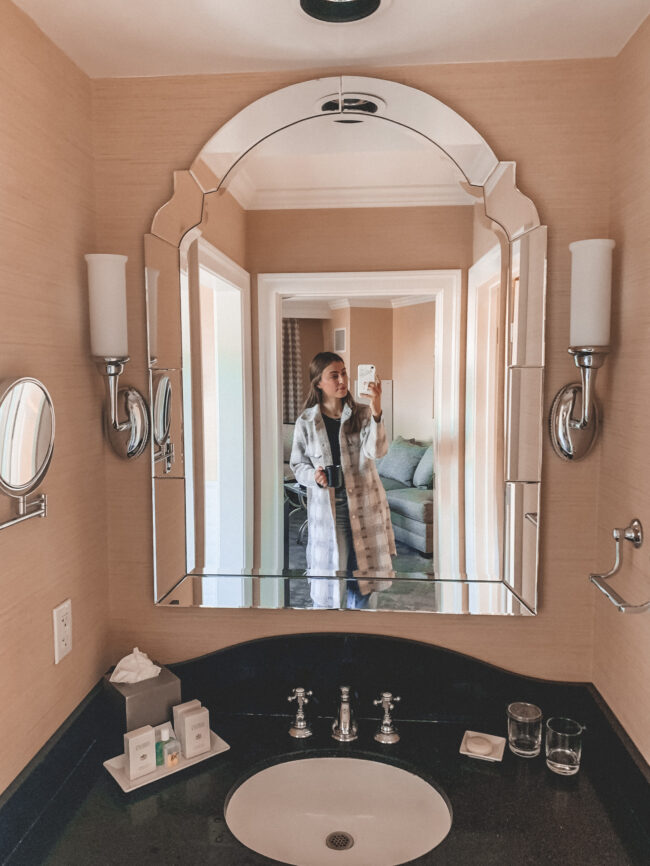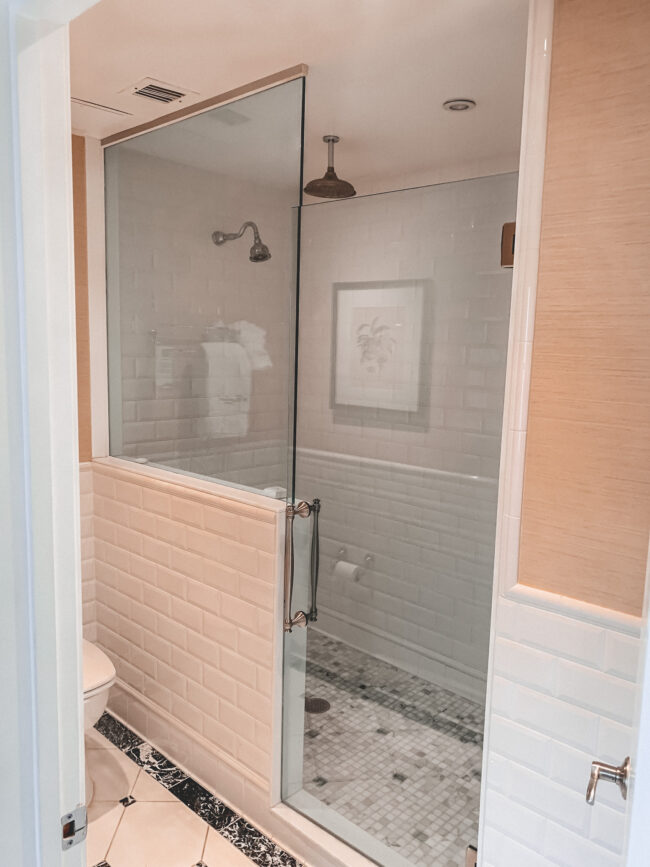 Check out that huge shower!
Read more about the premier suite or book your stay here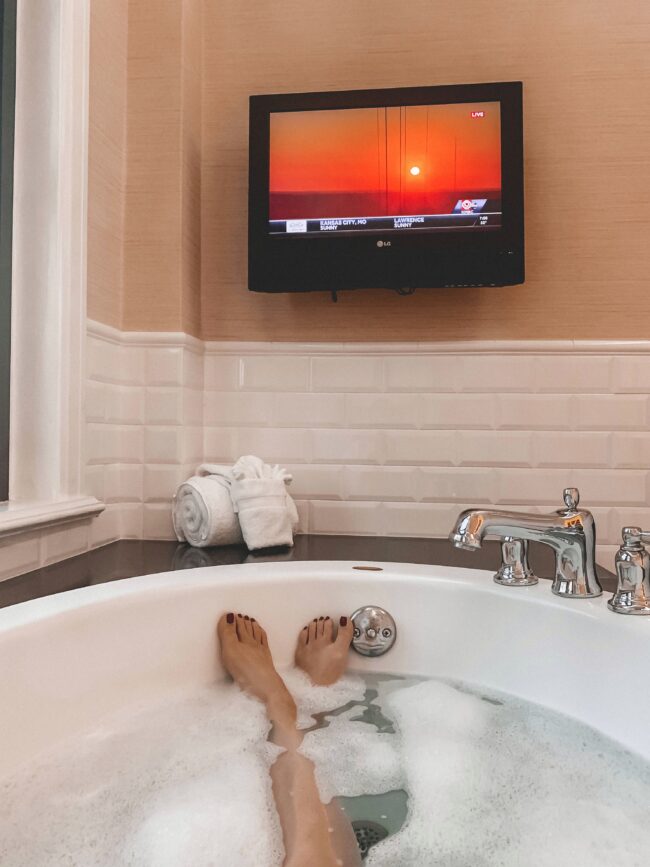 I'm an early riser so I woke up early, made some coffee, and watched the news from the BATHTUB! So cool!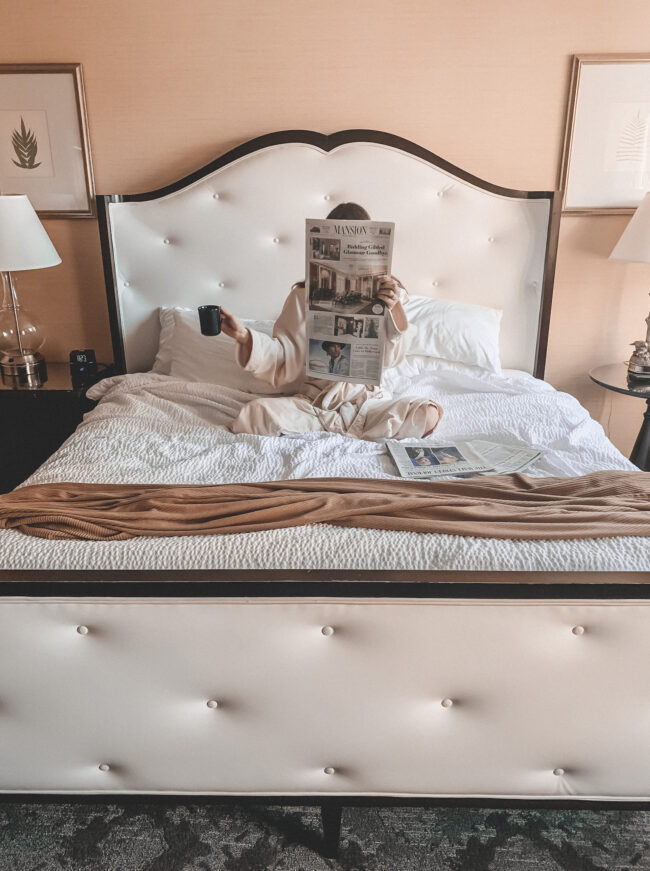 The Raphael also has a restaurant, called Chaz, in the building, but we weren't able to make it during our stay. We're planning on going back sometime soon, and I'll update this post then with my thoughts! It looks absolutely amazing, though, and I can't wait to try it out!
Read more about the Raphael Hotel or book a stay here
You can see more about the Country Club Plaza here
A huge thank you to Raphael Hotel for having us! Such a beautiful Kansas City boutique hotel and I highly recommend!
————–
I hope you'll check out some of my other posts while you're here, too!
See my DIY projects and inspiration [here]
Check out a home tour [here]
Check out some fashion posts [here]