For our honeymoon, we wanted to do something a little different than spending a week at a warm-weather beach (although, don't get me wrong, I absolutely would have loved it). Living in Las Vegas, we have warm weather for the majority of the year, and we were craving some fall-temps. Which is how we decided on a honeymoon in Northern California – Mendocino, to be exact.
Warning, there are a lot of photos in the post – it was too pretty not to take a ton of them!

We flew into San Francisco, and then took Route 101 all the way up. The drive through wine country was beautiful – Mendocino is North of Sonoma and Napa, so we had some great scenery to check out. In the time we spent there, we had so much fun. We went on so many adventures and road trips. We even drove south for a little while so that we could go on a San Diego whale watching expedition. We didn't have a strict itinerary to do anything but whale watching was on my priority list. As we live in Vegas, we rarely see the ocean and I wanted to make the most of my time at the seafront. I must say, the whale watching was exceptional, and I had a really great time. We only saw a small pod of whales but it was mesmerizing. I was so mesmerized I forgot to take any pictures!
We stayed at Brewery Gulch Inn for the entire week of our honeymoon, and it was perfect. They were so welcoming and served a delicious breakfast every morning + organic hors d'oeuvres/wine every night. And they had champagne waiting for us with a sweet little note when we arrived. I'm on their email list now, and every time I get one in my inbox, it makes me want to go back!
This was the view from our room – we woke up every day to the sound of the ocean.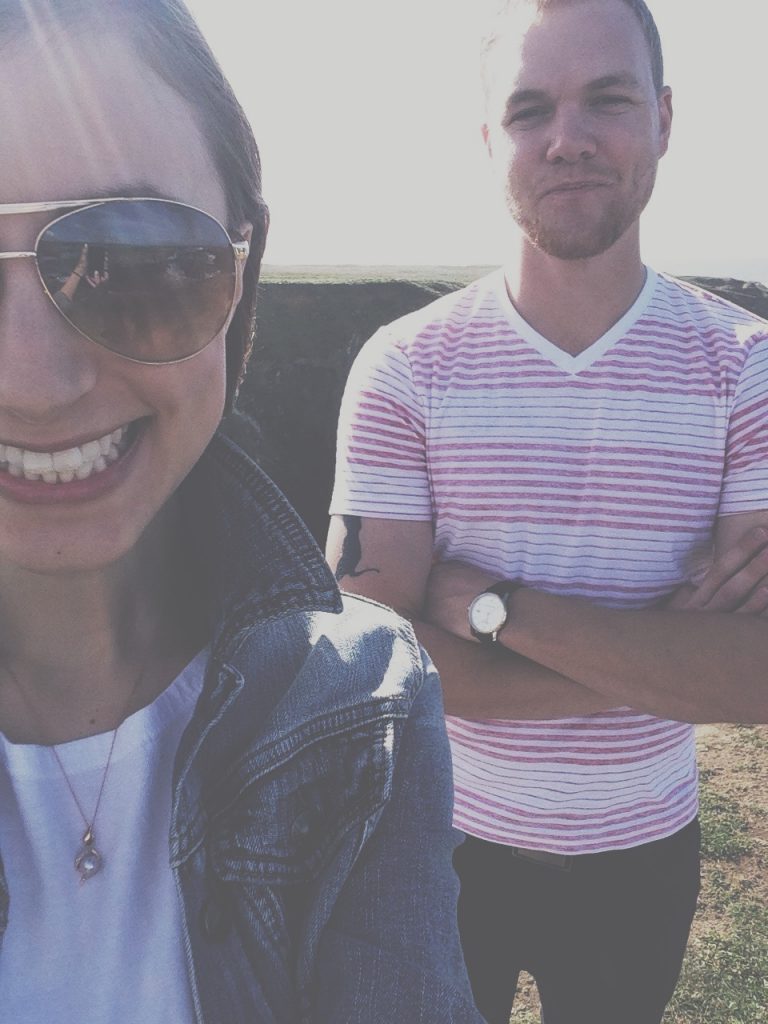 The town of Mendocino has quaint little shops and restaurants, which we visited, but the main attraction was the beautifully rugged coastline. We spent a lot of time relaxing, drinking wine, and enjoying exploring the little towns of Mendocino and Fort Bragg (just a few minutes north of Mendocino). Cirino's was our favorite little sandwich shop in Fort Bragg – if you visit, be sure to check it out!
We also loved Frankie's in Mendocino – they made an awesome falafel salad, and have the cutest patio to enjoy your lunch on. Plus, they have a great selection of ice cream!