A vintage modern farmhouse bathroom plan that features crisp whites, warm reclaimed wood, and brick accents.
Our plan for the renovations on the second floor of our home is to have them finished by the time baby gets here at the end of September. I'm currently taking bets on whether or not that'll happen. ;) We're actually getting pretty close…with the exception of the biggest part of the renovation: the bathroom. I showed the "before" photos of the bathroom [here], but since then we haven't done anything to the space…with the exception of planning.
I hope you'll check out some of my other posts while you're here, too!
See my DIY projects and inspiration [here]
Check out a home tour [here]
Check out some fashion posts [here]
This started out as a pretty cut and dry renovation: we were going to gut and redesign the bathroom. But then my contractor husband came up with the most brilliant idea ever: expanding the bathroom! To do that, we'll have to remove the closet in the "master bedroom" (see more photos of that [here] and [here]). And do you see the problem that creates? It leaves us without a closet in our bedroom.
But don't worry, he came up with a solution for that as well: cutting into the attic and building a brand NEW closet.
The easiest plan would obviously be to leave the bathroom size as-is, leave the closet alone, and just renovate the bathroom.
But we don't like to make things easy on ourselves, you guys. Can you tell?
So anyway, like I mentioned, we have been planning and dreaming. I really want this bathroom to feel cozy, full of texture, and to combine my favorite modern and vintage elements.
EDIT: Wanna see how the bathroom turned out?! Check it out [here]!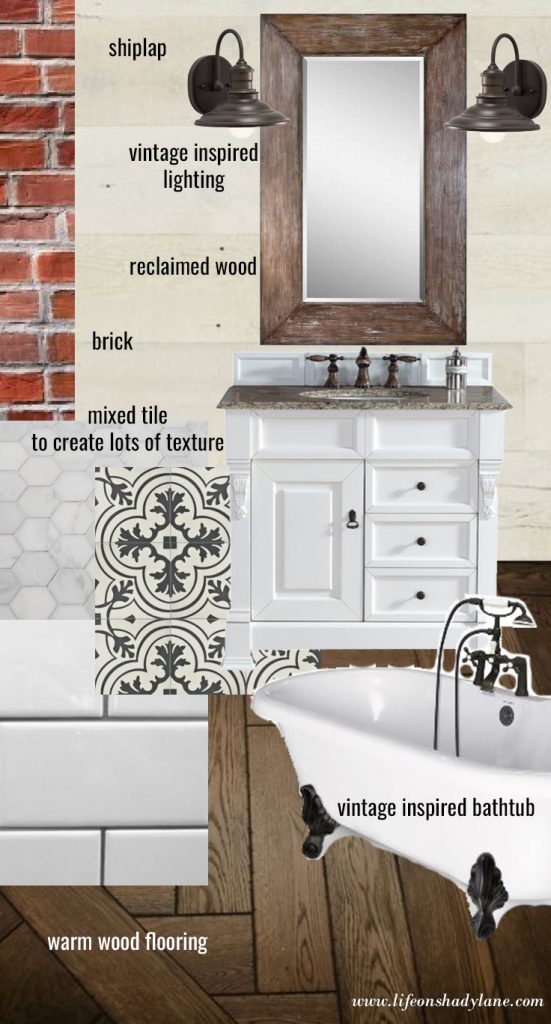 Just as a little reminder, here's what the bathroom looks like right now.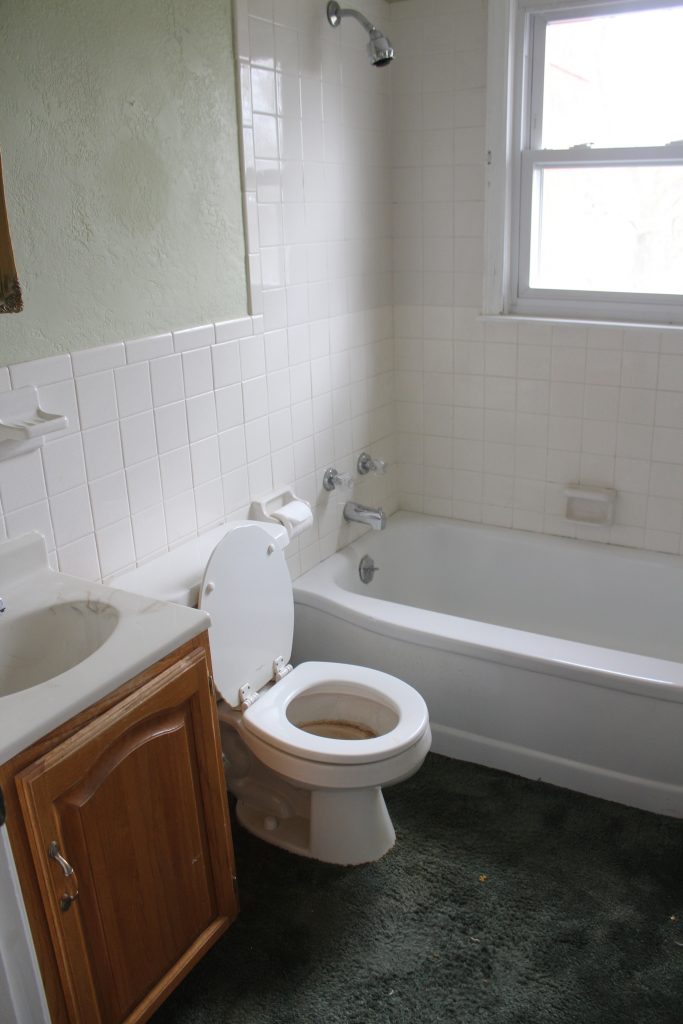 I just had to give you a little extra dose of that green shag carpeting and 90 year old stained toilet because…yikes. I don't want to have to be the only one who has to look at it. ;) Disturbing, right?
EDIT: Check out how the bathroom makeover turned out right [here]!