A roundup of the best farmhouse range hoods from around the web!
I was thinking earlier this morning about how we're coming up on ONE WHOLE YEAR without a microwave. We took ours out on Easter day last year, threw it away (it was ancient), and have never looked back.
I remember before I took it out and was considering not purchasing a new one, a couple people told me that I'd want "need" a microwave. But I was determined not to buy a new one. And guess what? I don't even miss it. Perhaps someday I'll change my mind, and if that day comes…I'll probably just buy a little countertop microwave. But for now, I cook everything on the stove top and in the oven.
I hope you'll check out some of my other posts while you're here, too!
See my DIY projects and inspiration [here]
Check out a home tour [here]
Check out some fashion posts [here]
We decided to take our microwave out and push our upper cabinets up to the ceiling (see more [here]) so that we could fit in some open shelving and I wanted to put a range hood in place of the microwave. Well, here we are a year later and we still haven't built a range hood. Other projects and life have just gotten in the way, I guess.
But as we come up on our "no-microwave-one-year-anniversary" (that's a thing, right?), I can't help but scour the internet for range hood inspiration. I'm trying to talk Brandon into helping me build one soon, but he's set on repairing our deck first. Ahhh…the joys of fixer-upper life. I hate that we have to make choices for budget reasons. Life is hard. ;)
Anyway, maybe I'll be able to convince Brandon with one of these beauties.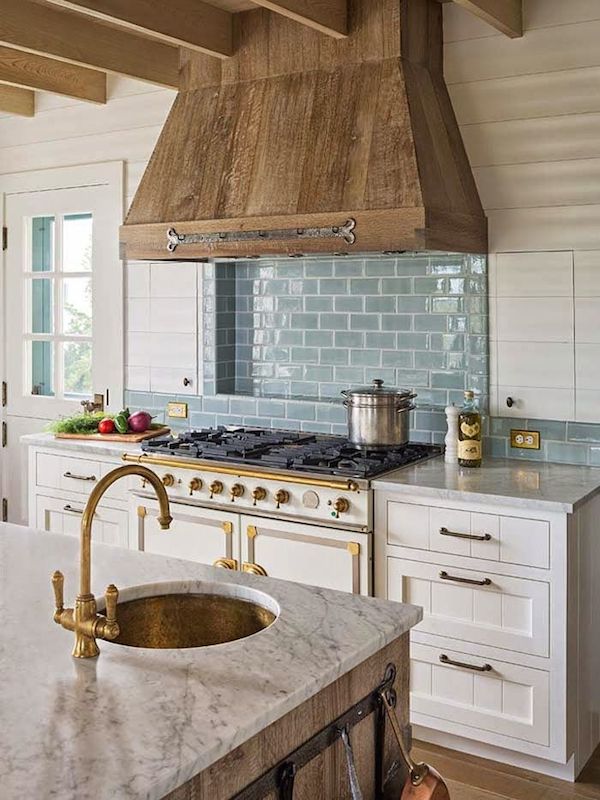 OK I actually love everything about this kitchen, not just the range hood. Everything is gorgeous!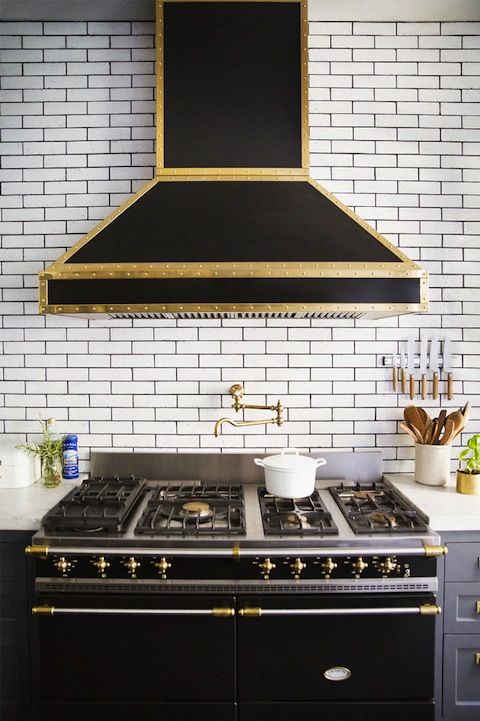 If you're looking for something a little more modern…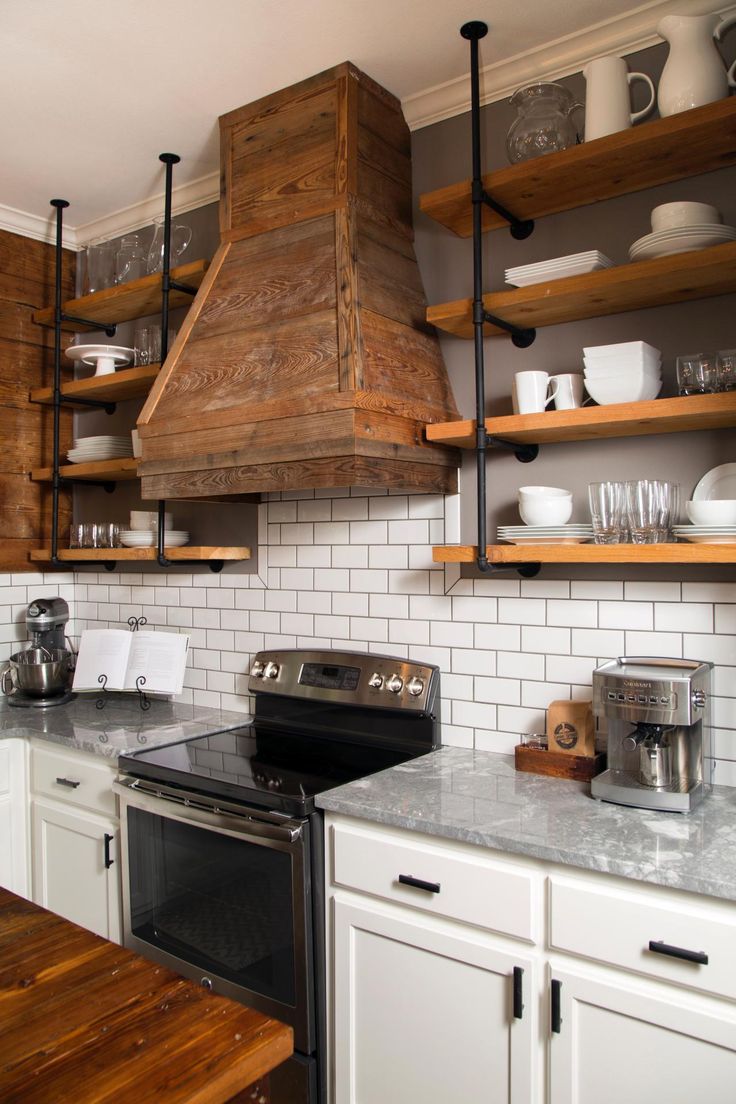 I love the open shelving, the rustic-ness of the range hood, and that classic subway tile. Swoon!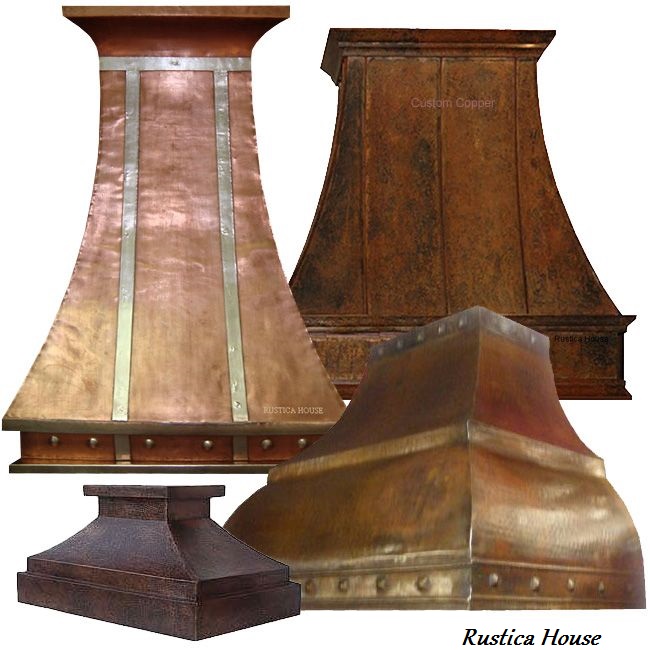 Copper range hoods are a thing, and while I'm quite certain I can't afford one, I can't get over how beautiful they are.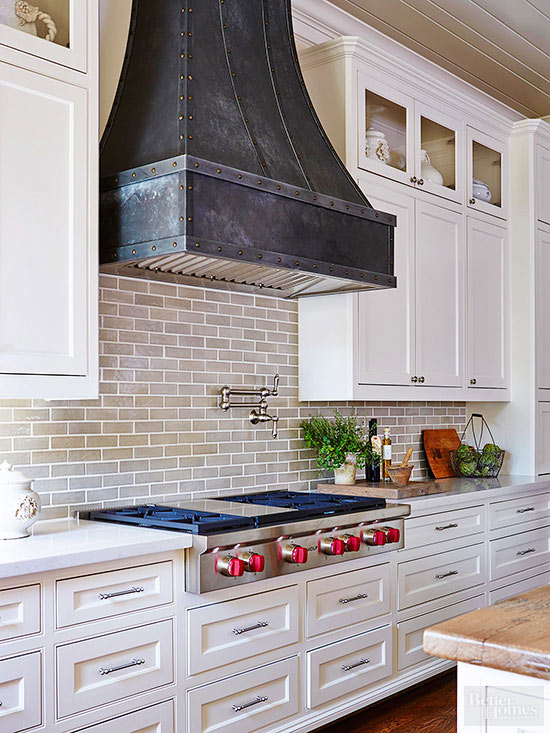 This one is metal, as well, and I love the contrast between the white cabinets and dark gray/black of the range hood.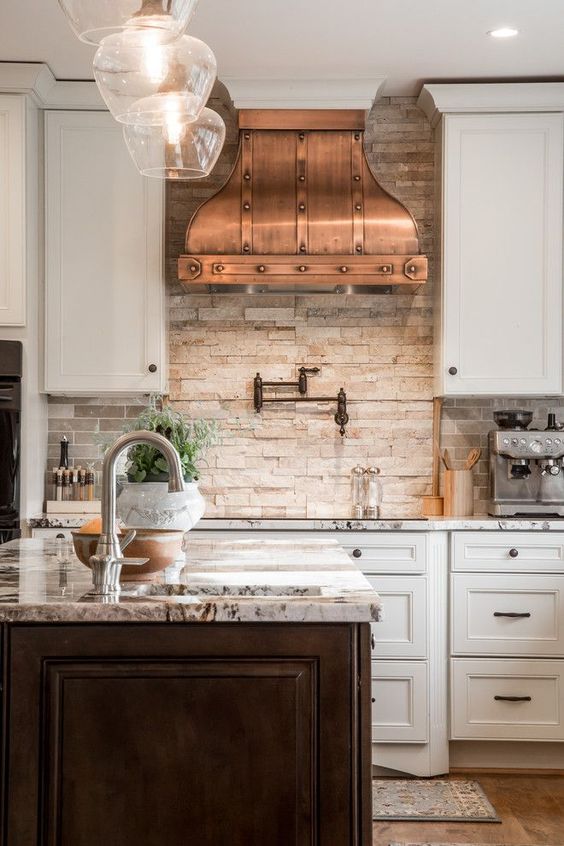 Another copper beauty. I mean…SO PRETTY!
Source: Unknown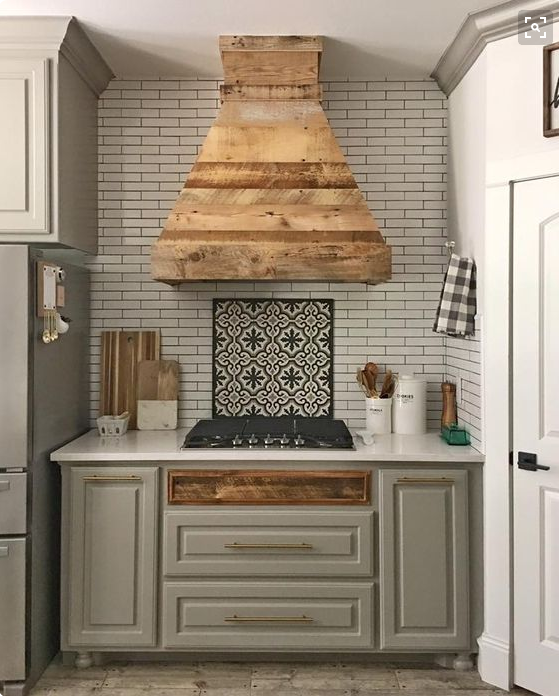 I love that this one combines several colors of wood…and also the tile is so pretty in this kitchen.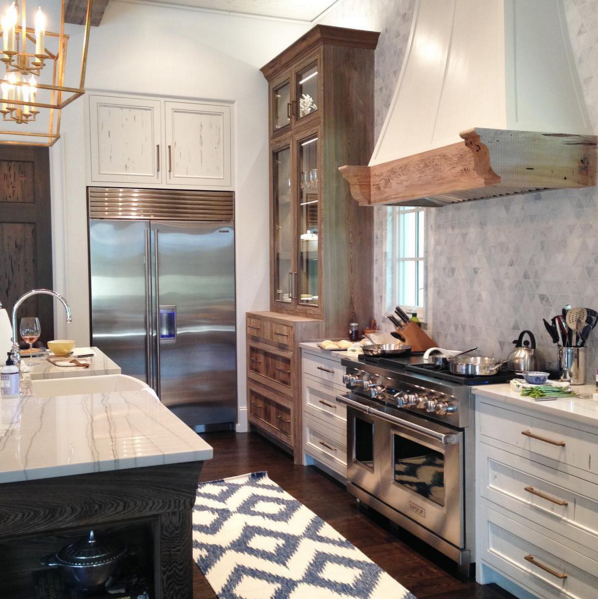 Again, everything about this kitchen is insanely pretty. The range hood is different (wood AND white!) so that's why I love it.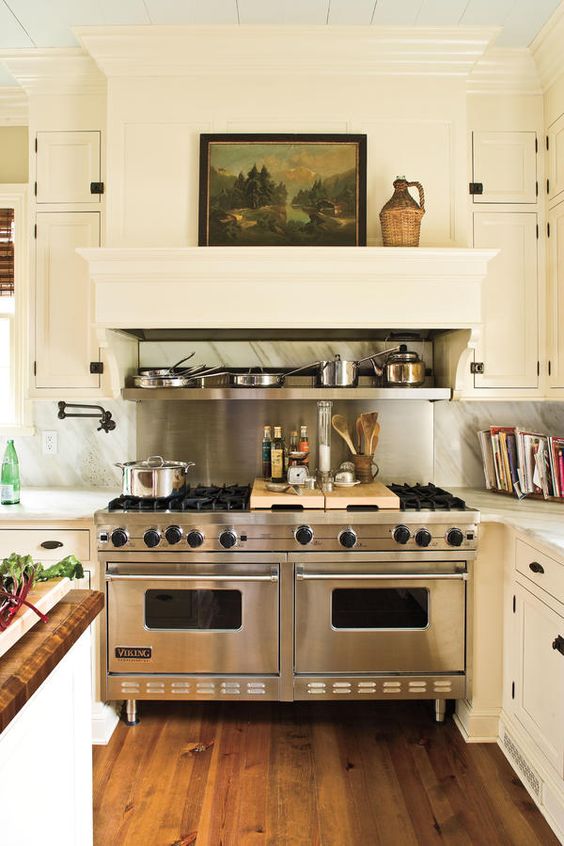 My favorite part of this photo may be the double Viking oven (hello!) but that range hood is gorgeous too. And bonus: it has storage space for pots and pans!
Do you love range hoods as much as I do? Am I nuts to have gone without a microwave for a year? ;) Let me know your thoughts!
I hope you enjoyed this roundup of the best farmhouse range hoods !