This morning, I looked out in our back yard and realized that some of the flowers in our garden were starting to bloom. So, naturally, I've been rejoicing that it's officially SPRING all day – the windows are open and I'm dreaming of an updated Spring wardrobe. Below are a few of the things I'm loving. I hope you're celebrating Spring's arrival, as well!
I hope you'll check out some of my other posts while you're here, too!
See my DIY projects and inspiration [here]
Check out a home tour [here]
Check out some fashion posts [here]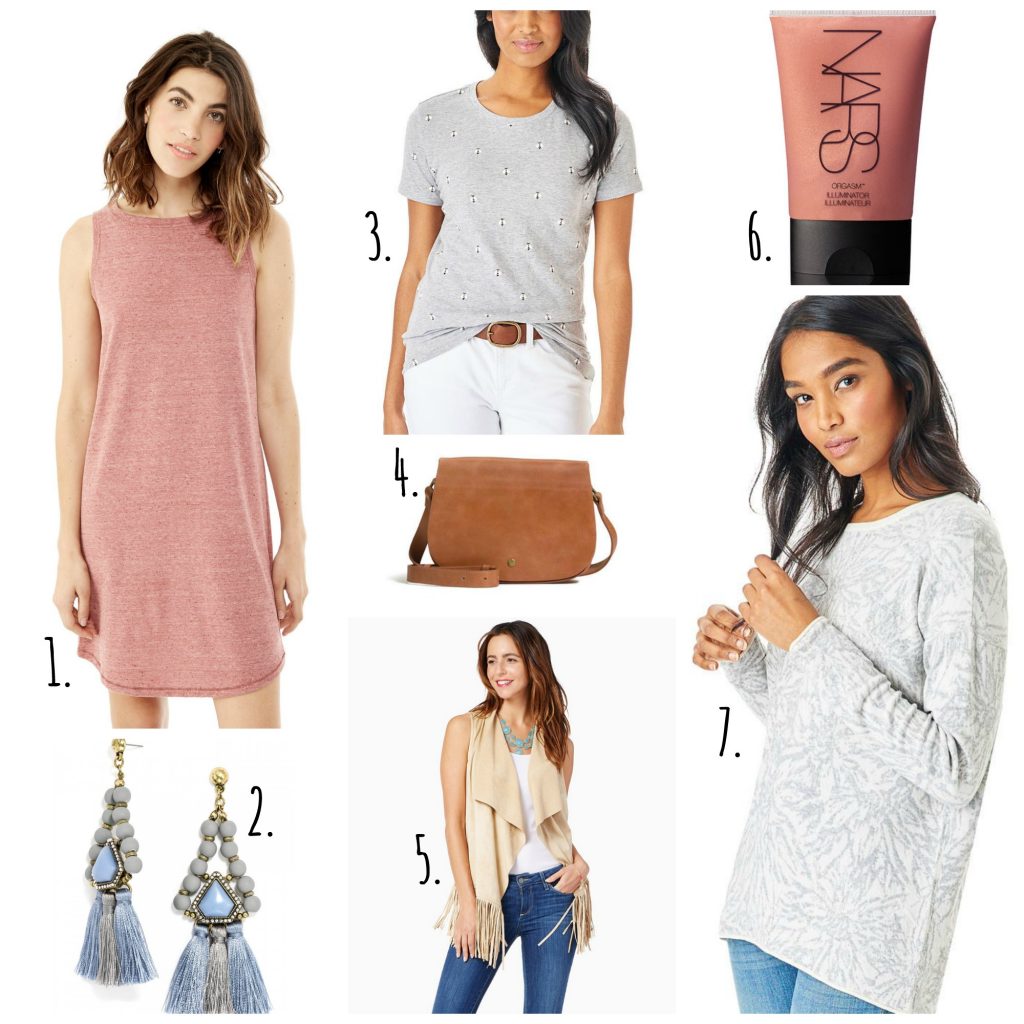 1. Tank Dress/2. Nolita Drops/ 3. Bee Allover Graphic T-Shirt/4. Crossbody/5. Cascade Fringe Vest/6. Illuminator/7. Floral High Low Sweater
I hope you enjoyed this Spring favorites blog post!