Remember the last time I posted about this house? If not, you can check it out [here]. It's finally FINISHED! I wanted to share the final photos with you guys today. We've shared quite a bit over on Instagram, but if you don't follow us there, then you haven't seen an update in quite a while!
PS: A website for Shady Lane Homes is in the works, but for now everything is just living on a tab here on my blog.
I'm so in love with how the house turned out, and it was so cool to see the house built from the ground up. We nearly went with some metal building kits as a basis, but in the end we chose to go our own route.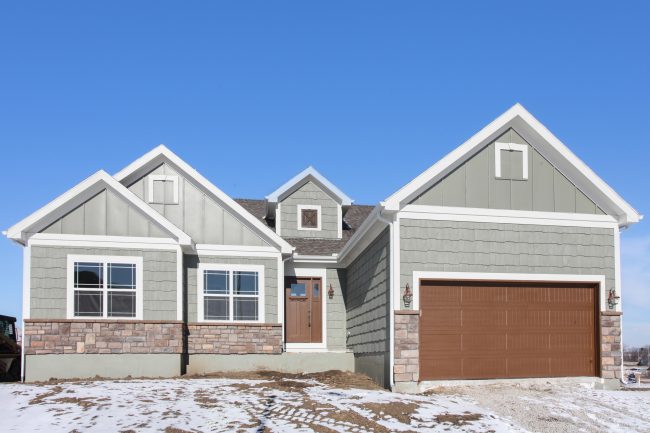 The house actually needs two more shutters, but those will go up soon. We're thinking about buying DIY shutters to install ourselves; it can't be that difficult, and it'll take up less time than waiying for a professional to fix them on. We'll also gain financially by not having to pay for a professional installation. And then grass will be planted when it warms up!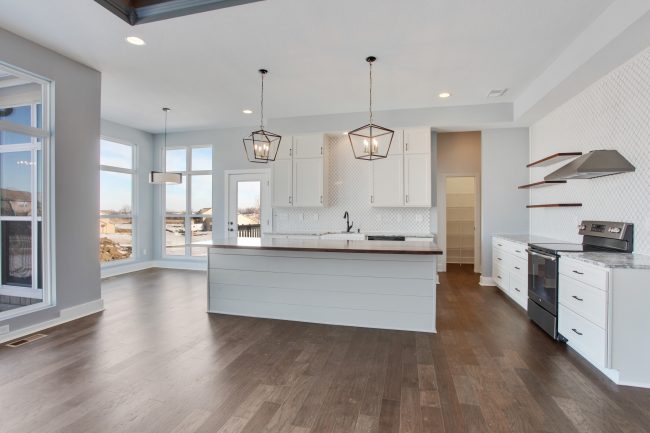 This is seriously the kitchen of my dreams – sooo light and airy and BEAUTIFUL! Also, can we just talk about that island? It's massive and I am obsessed.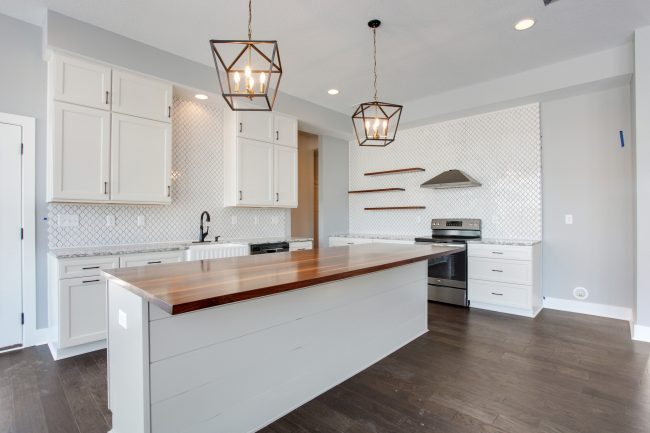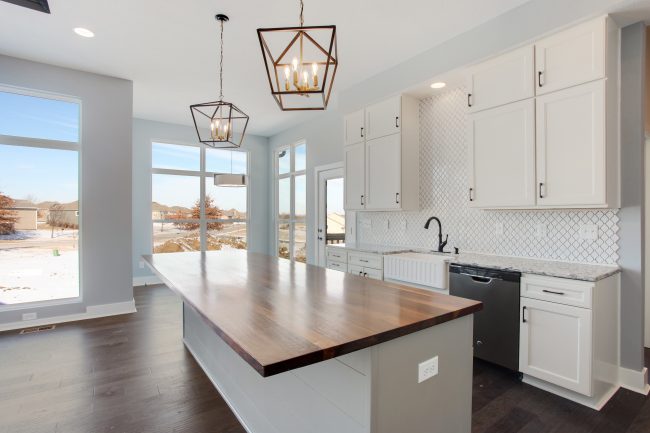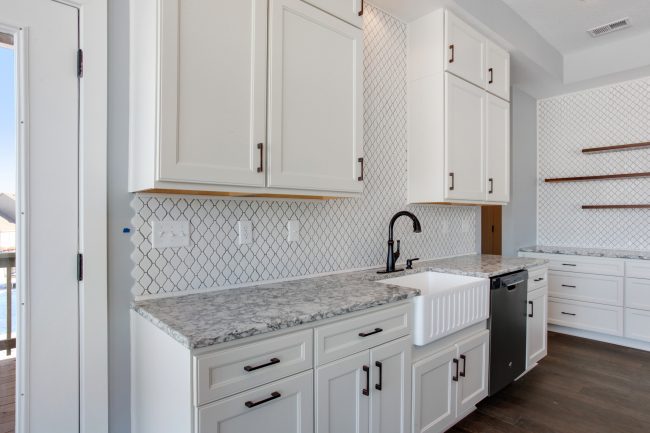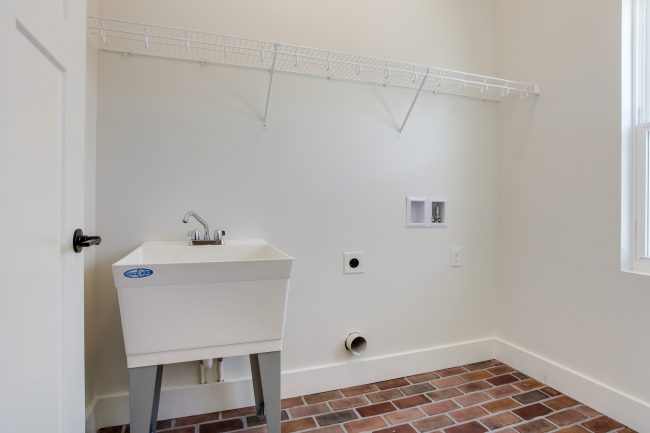 The brick flooring in the laundry room is definitely in my top 5 favorite finishes in the house.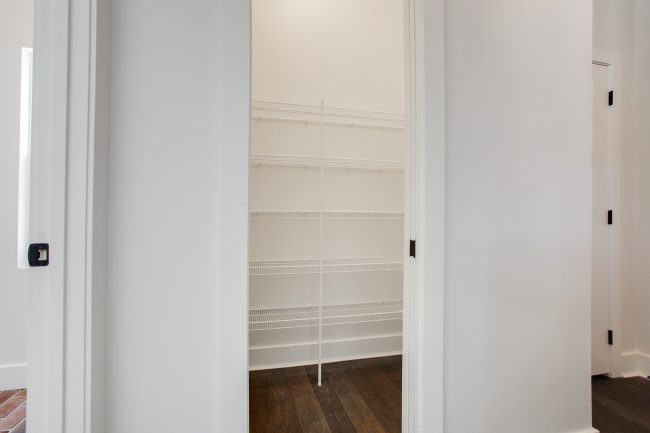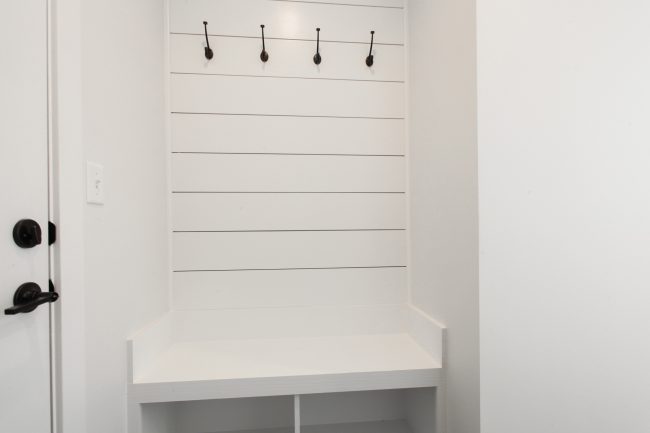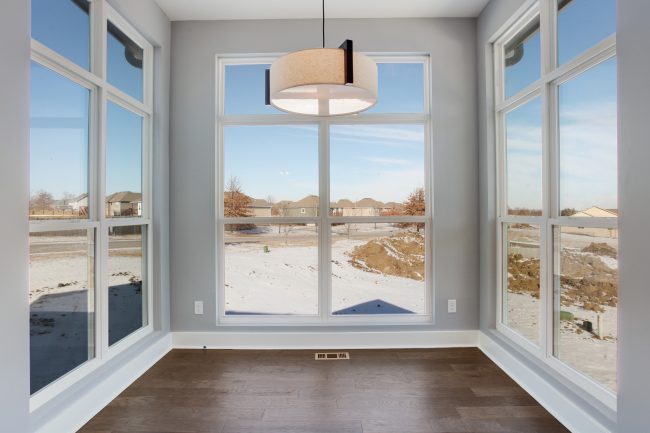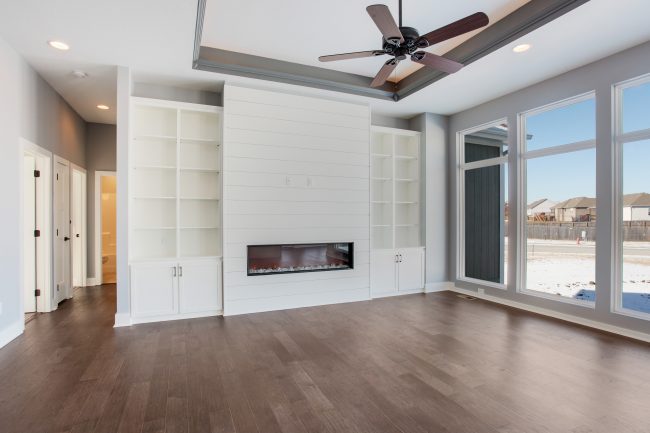 A shiplapped fireplace and built-in bookshelves – so pretty! Also, is anyone else obsessed with all of that natural light like I am?!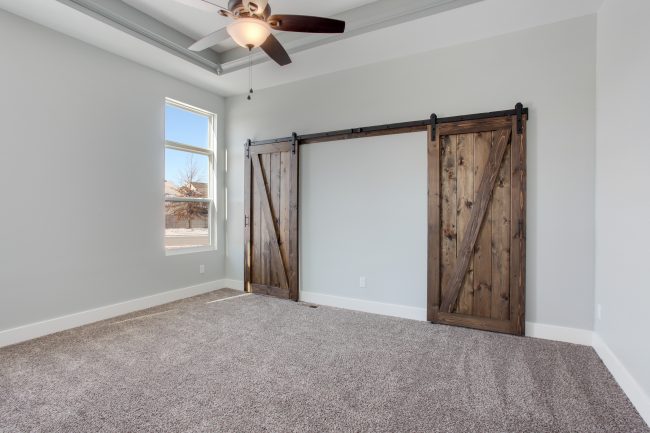 Sliding barn doors that lead into the master bath and closet.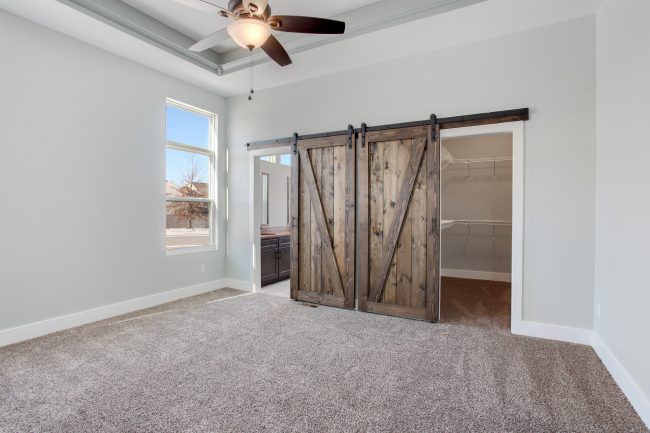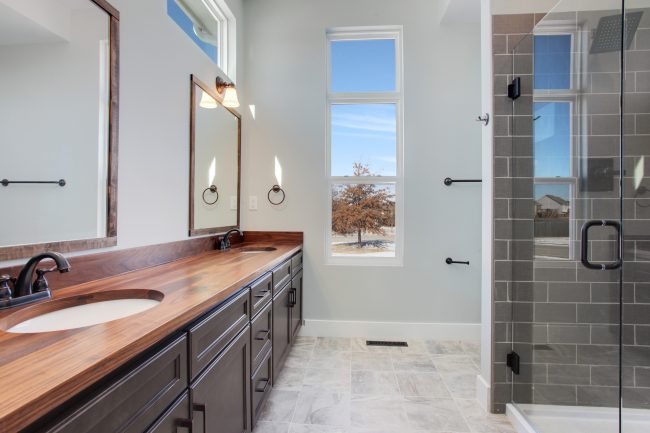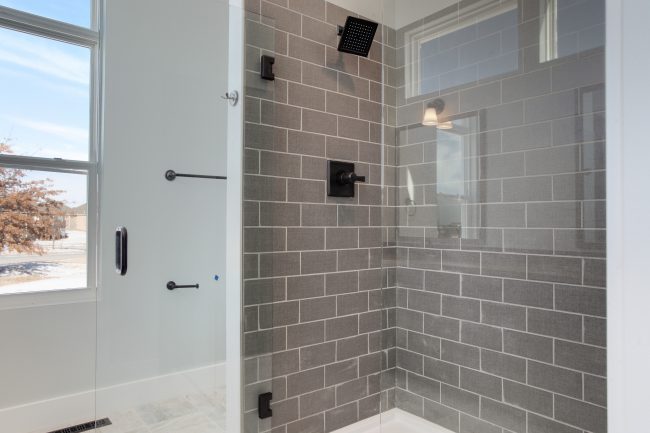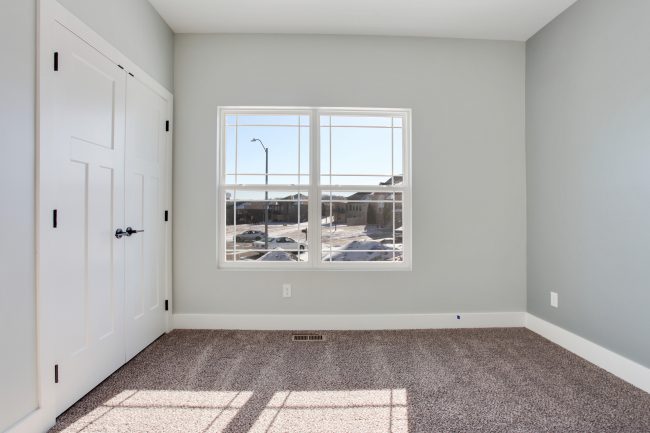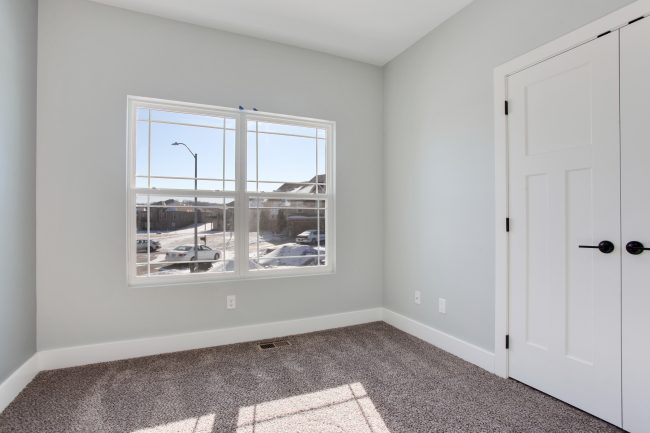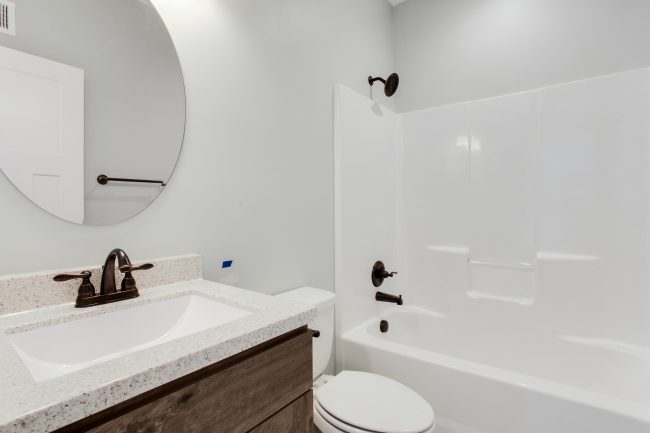 This is the finished basement – and the natural light is just as amazing as on the main floor. There's a big bedroom, full bathroom, and tons of storage space, too.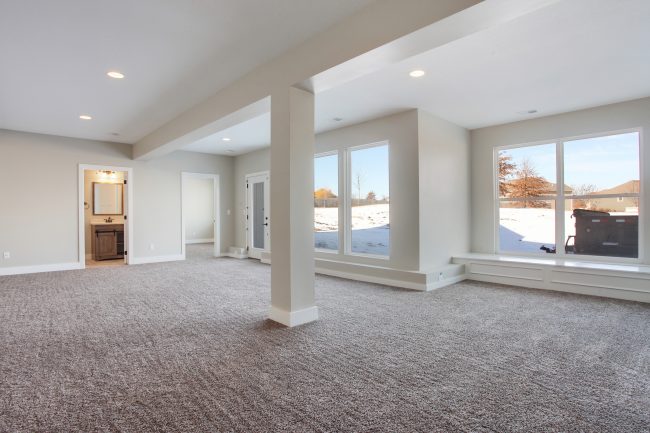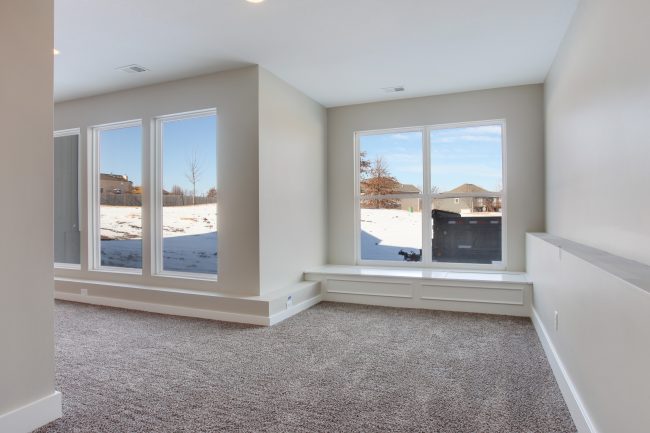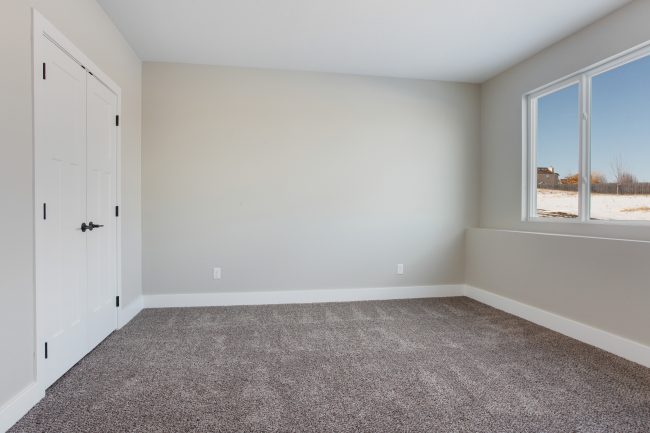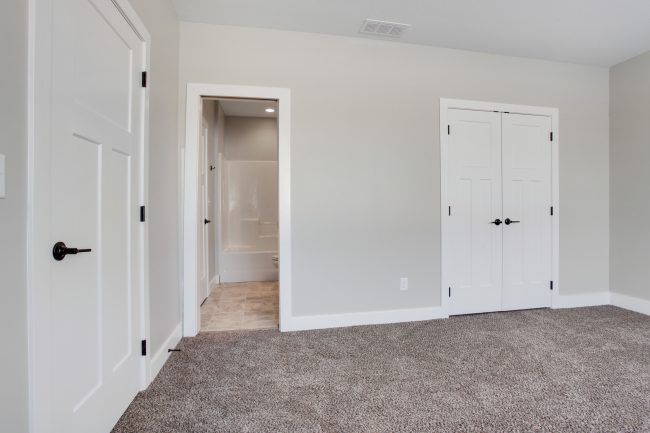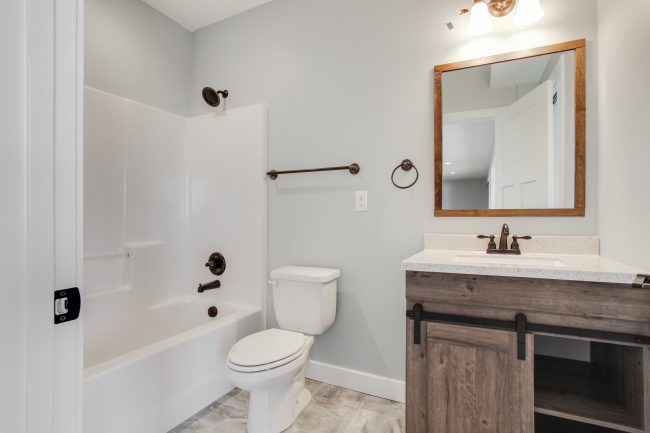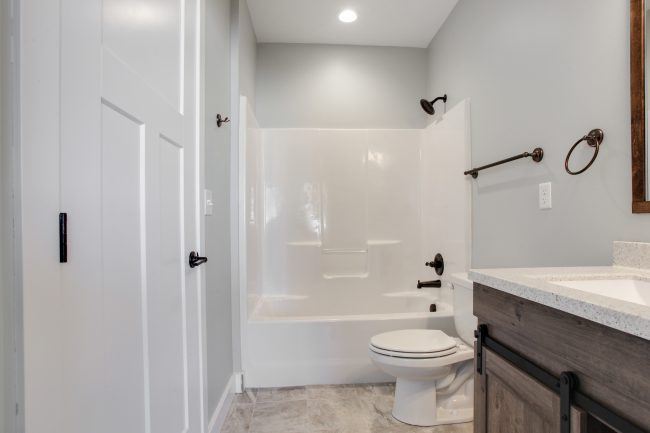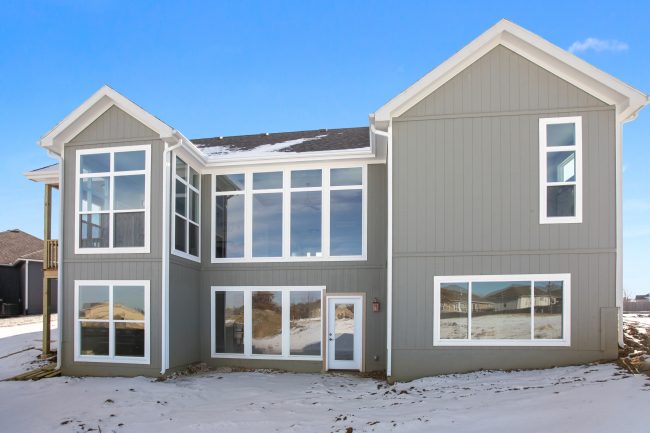 And there you have it! We're preparing to build a few more houses, so I'll update you on those when the time comes. Let me know if you have any questions at all in the comments, or feel free to shoot me an email.