Before we even moved into our home, I knew that I would be painting the kitchen cabinets. They were oak and just made the kitchen feel dated.
We have lived here for a few months now but with the arrival of the baby and our other projects, we just hadn't had time to get to the kitchen cabinets yet. So about a week ago I finally had a minute of free time and decided to just go for it.
It was a pretty time-consuming project, but it makes such a dramatic change to the feel of the kitchen that it was SO worth it. If time is not on your side, you may want to consider hiring a company to paint your cabinets for you. There are several companies such as America West Homes that can do this for you. It is up to you though, if you would prefer to paint them yourself then why not? I really enjoyed painting them even though it was time-consuming. As I said before though it was SO worth it.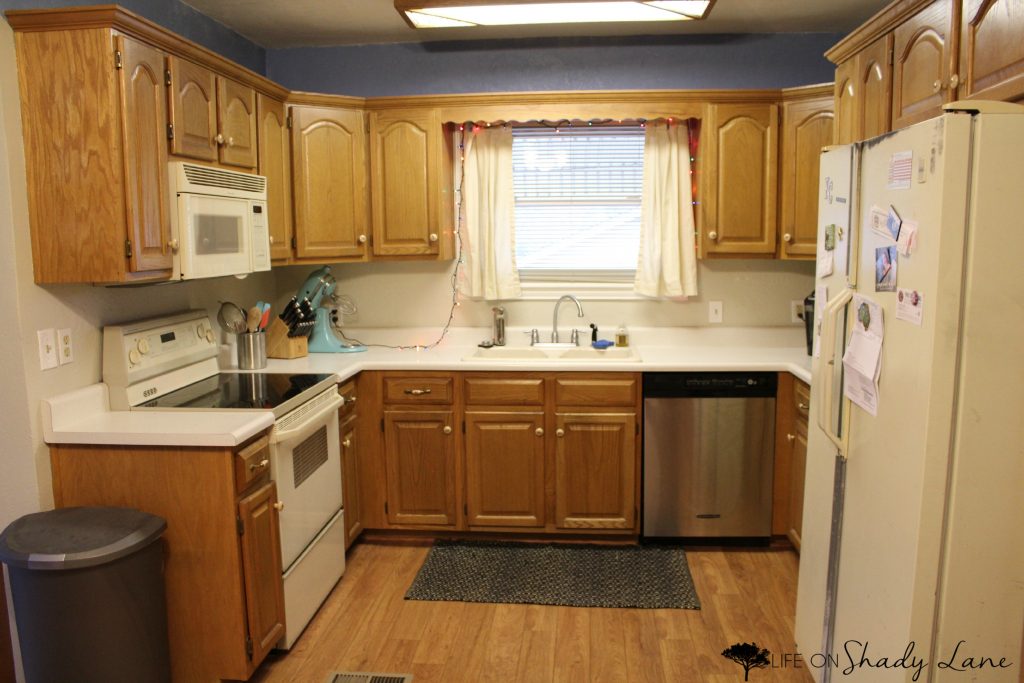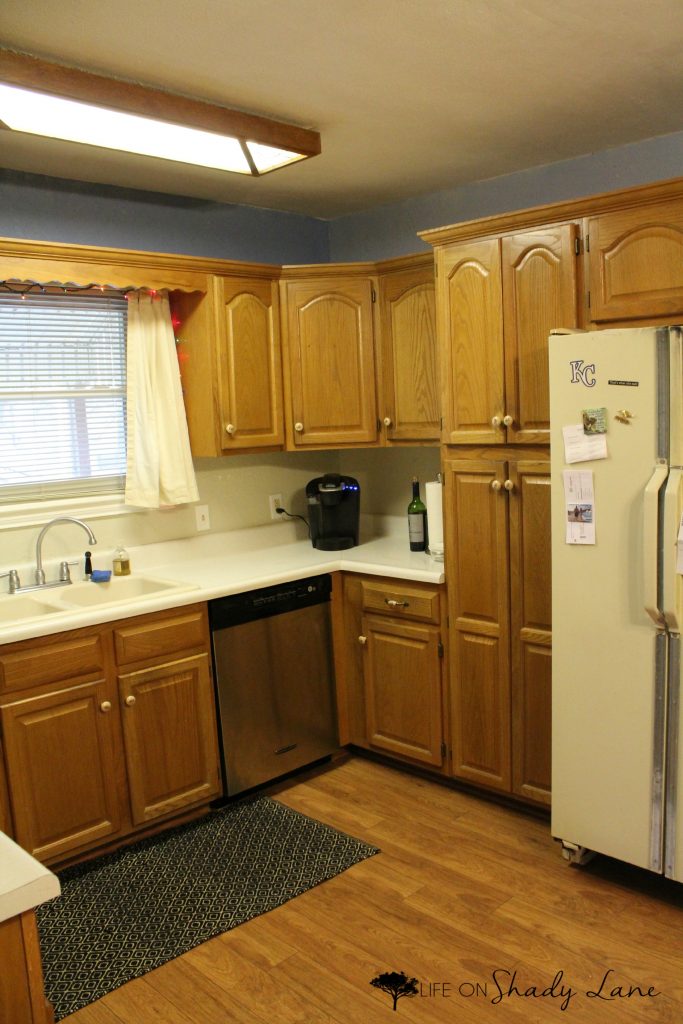 I really did not want to sand every single cabinet down, so we decided to use this liquid sander deglosser. We removed all of the cabinet doors and (wearing a glove) used a cloth to wipe this stuff on – a little goes a long way. After that was finished, I waited ten minutes and then did a second coat.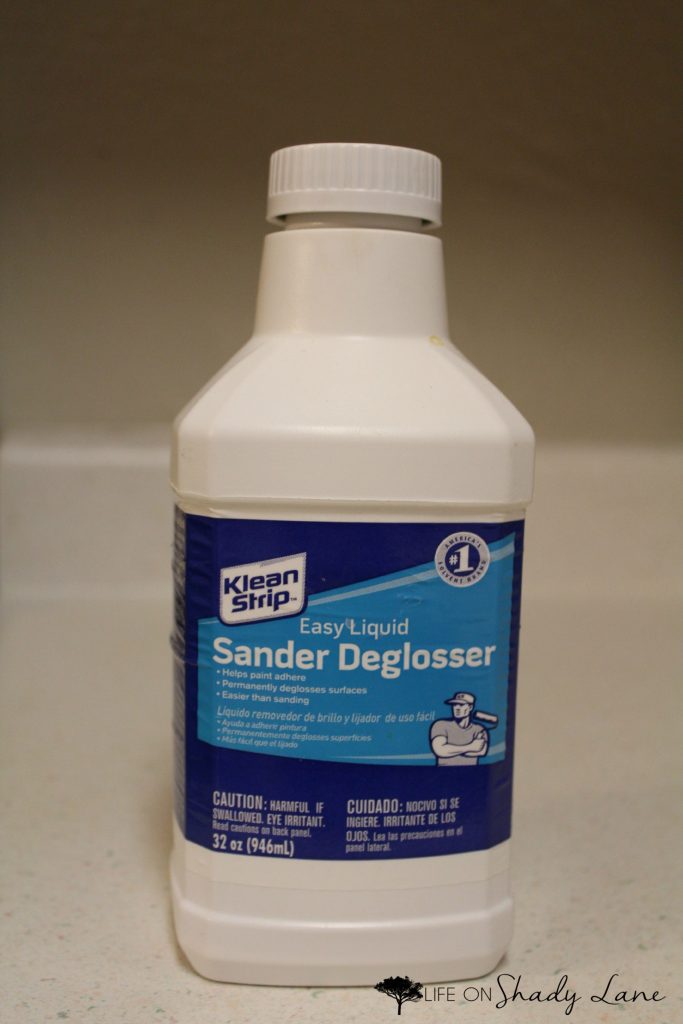 Then, I applied the first coat of paint with a paintbrush.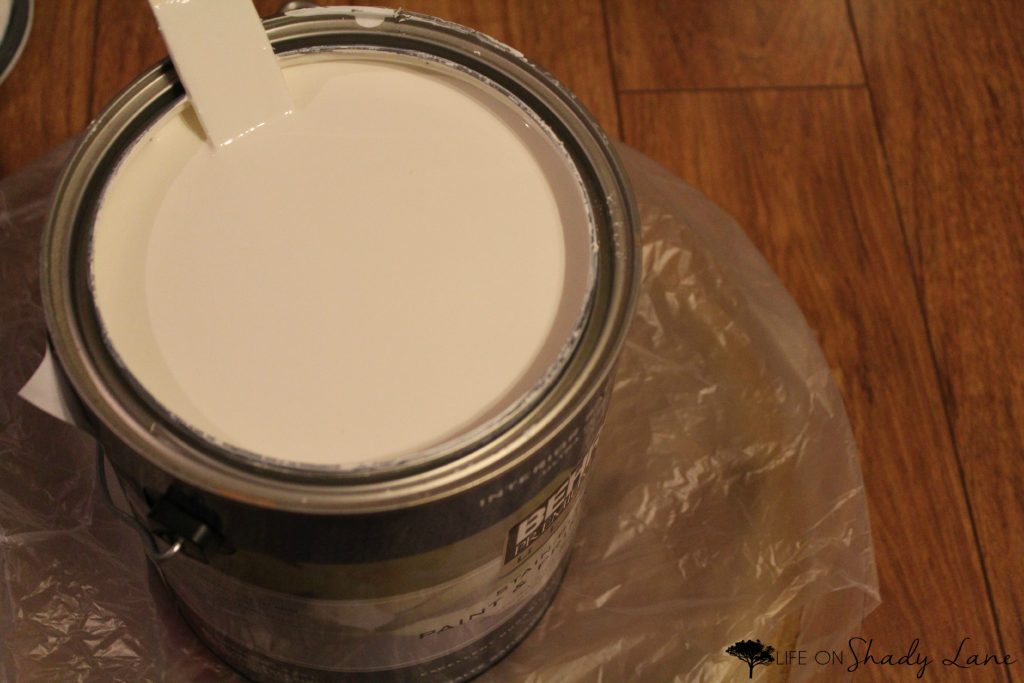 The paint did not completely cover up the wood, but I didn't worry about it too much since it was just the first coat.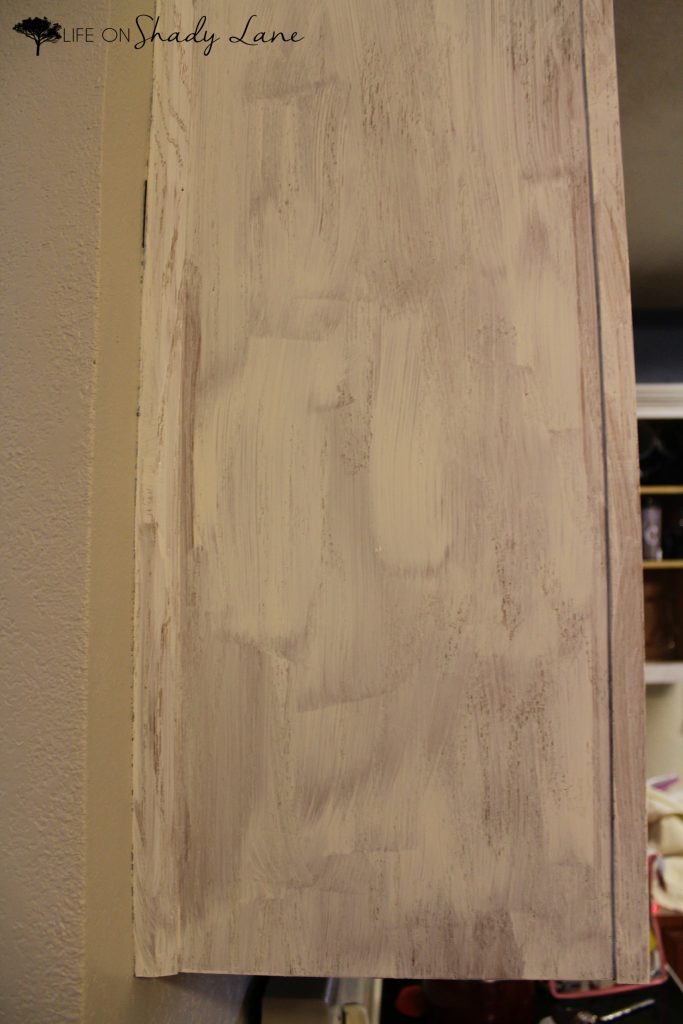 I let the first coat of paint dry for 24 hours and then sanded with a super-fine sandpaper (800 grit) just to remove any tiny little bumps in the paint. After that, I wiped everything down to remove all sanding dust.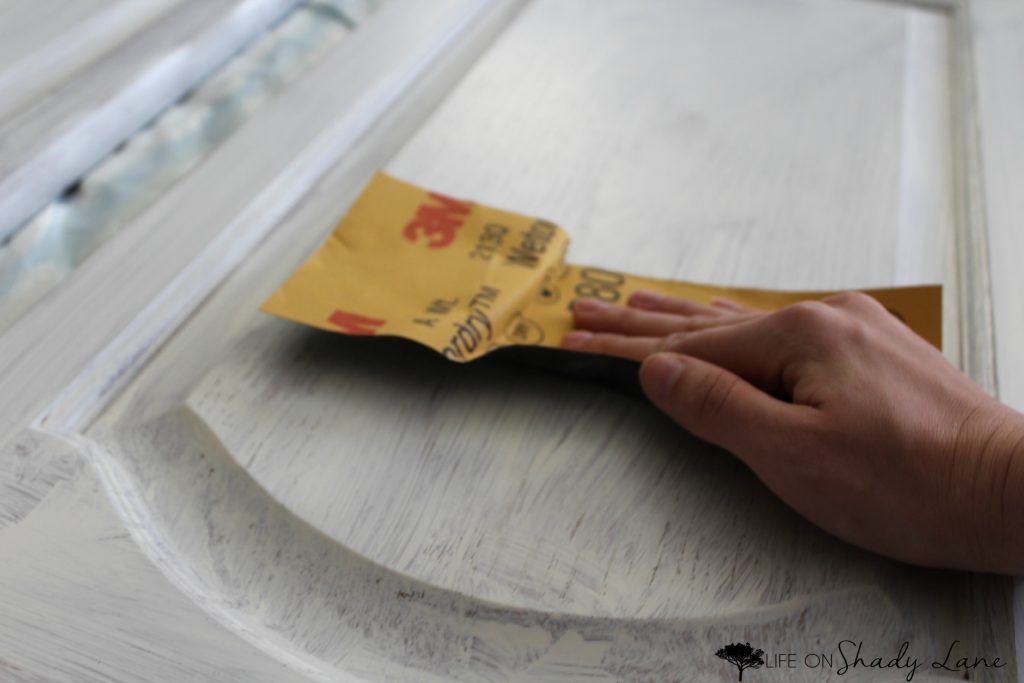 For the second coat, I decided to use a roller for a smoother finish. Obviously the roller wouldn't fit into the edges so I used a brush on those first and then went over the flat parts with a roller.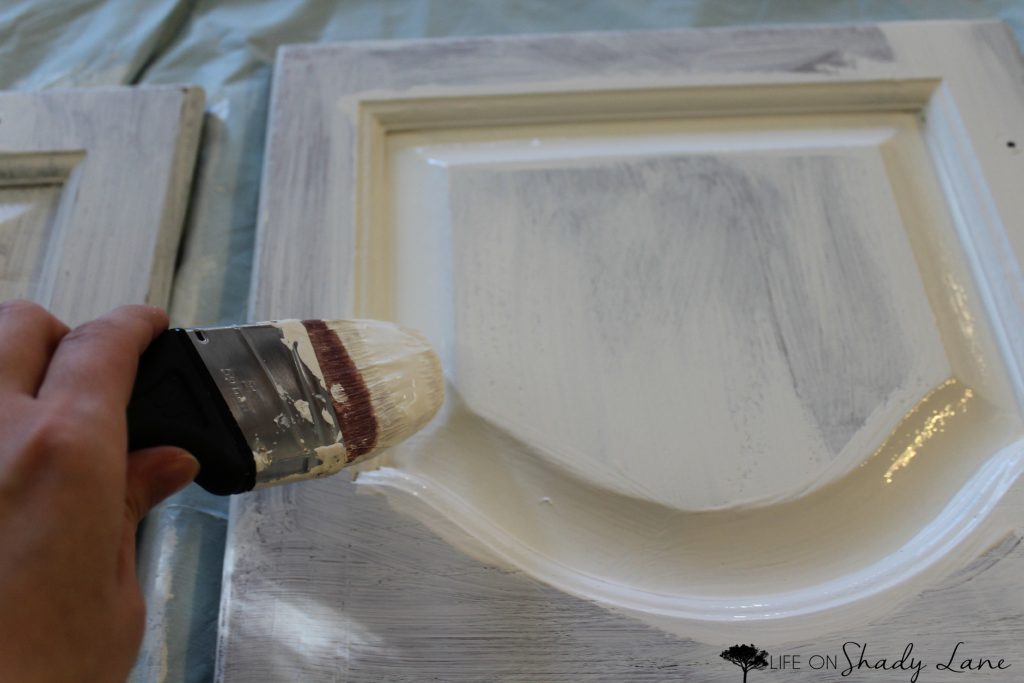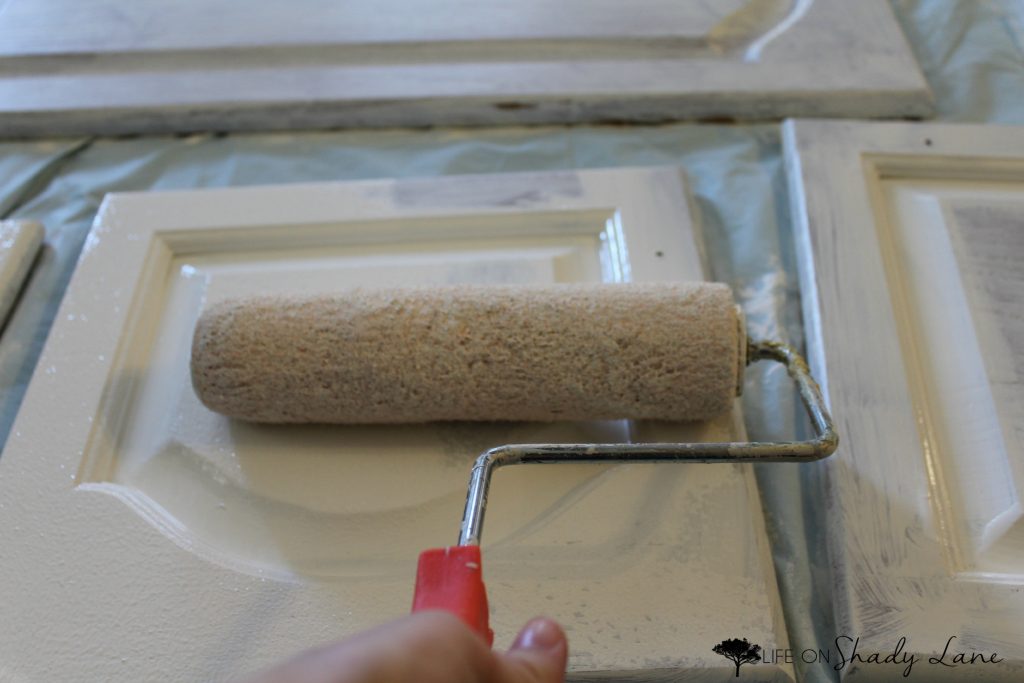 In the picture below, the cabinet door on the left has been rolled. The one on the right only has one coat (with the paintbrush). Much better finish with the roller!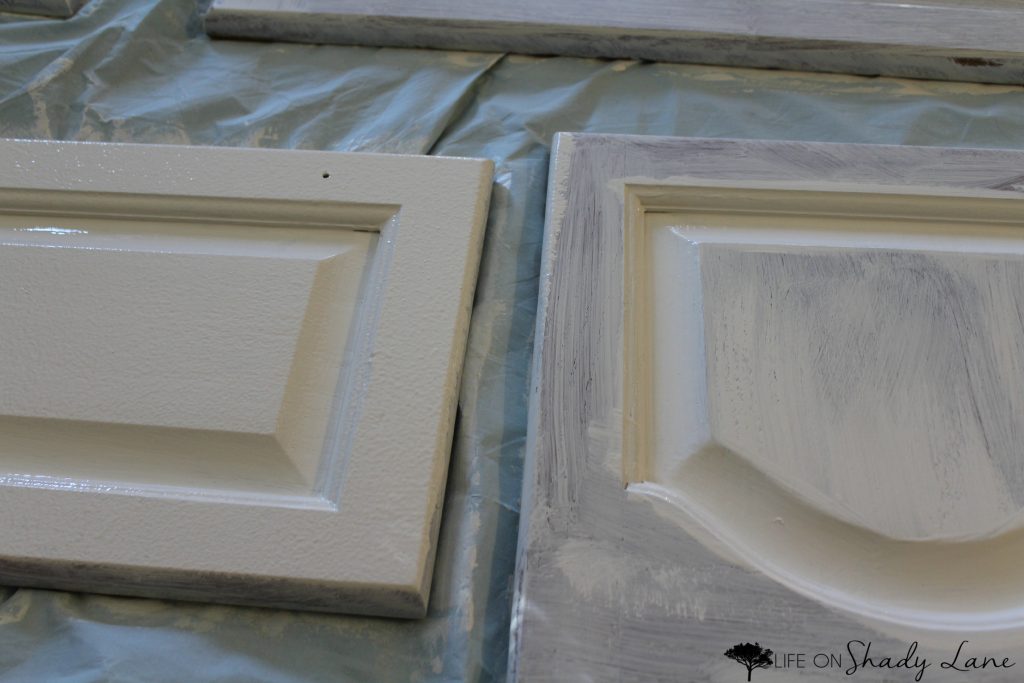 I let the second coat dry for about 24 hours again and then touched them up with a paintbrush in a few little spots.
Then, I used a brush to apply a clear satin polyacrylic. I chose a water-based sealant because an oil-based one may yellow after time. I'm not sure if it would matter a whole lot of dark-colored cabinets, but since I was putting this over white I wanted to be extra careful.
After a while, I got tired of brushing on the poly and decided to try using a spray can. This worked just as well and I would absolutely recommend it. So much easier! I was going to paint the kitchen door too but as this was already a mammoth task, I opted to get new solid internal doors as it was much easier. I can't imagine taking that door off and painting it! I think I would have been there all day. My new door matches my kitchen very well and I am very pleased.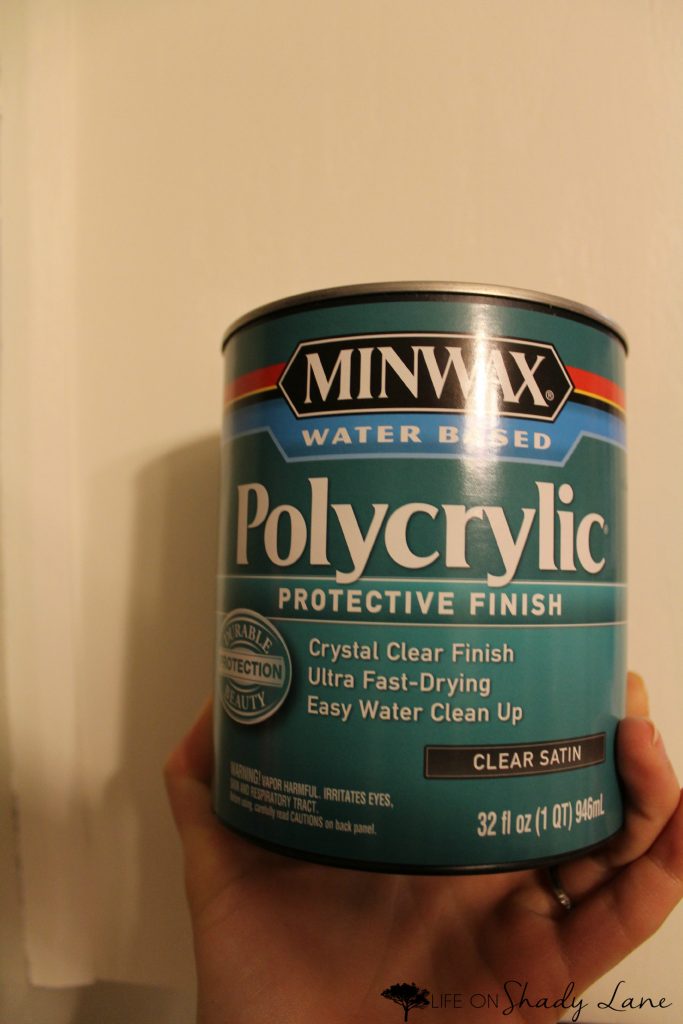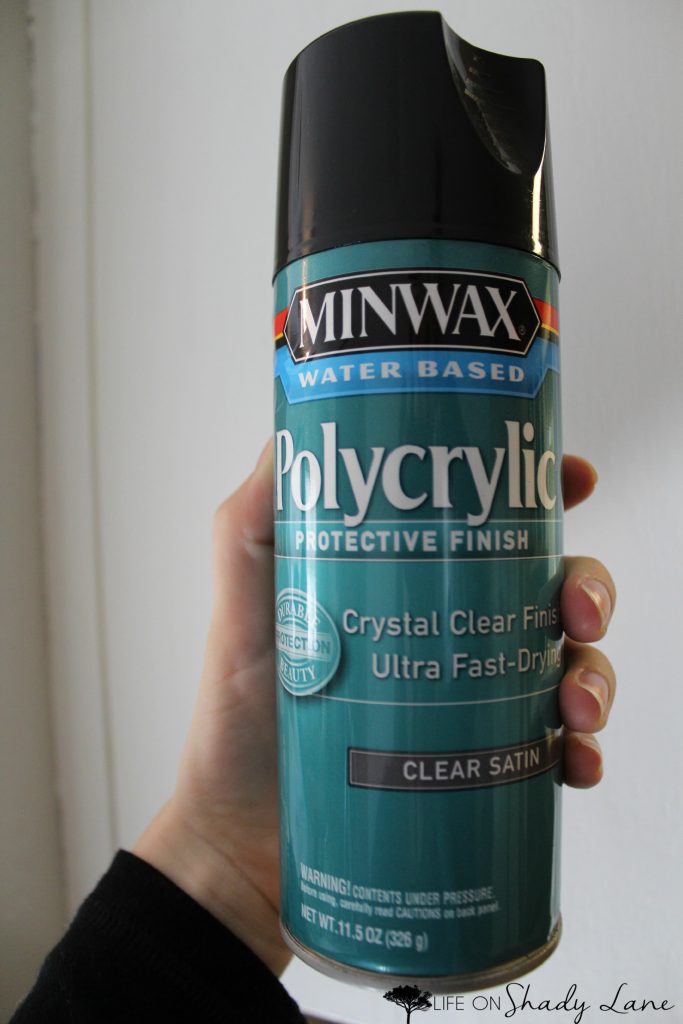 The poly dries super fast – I waited about 30 minutes after applying the first coat and then sanded the cabinets down with an 800 grit sandpaper. Again, this is just to remove any tiny bubbles/imperfections. After that, I applied one more coat and let it dry for a couple of hours before re-hanging the cabinet doors.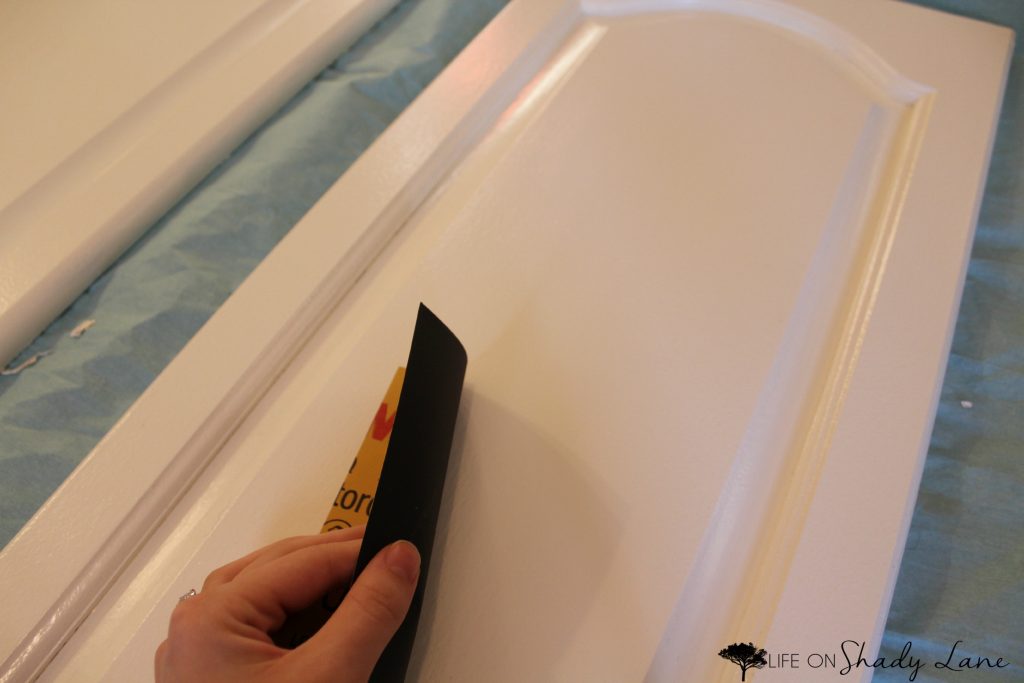 After I hung the cabinets I realized that I didn't want to put all of the old hardware back on (because it was ugly…just saying). BUT I also didn't want to go buy all new hardware just yet – I'm not ready to make that kind of a commitment. ;)
So…spray paint to the rescue!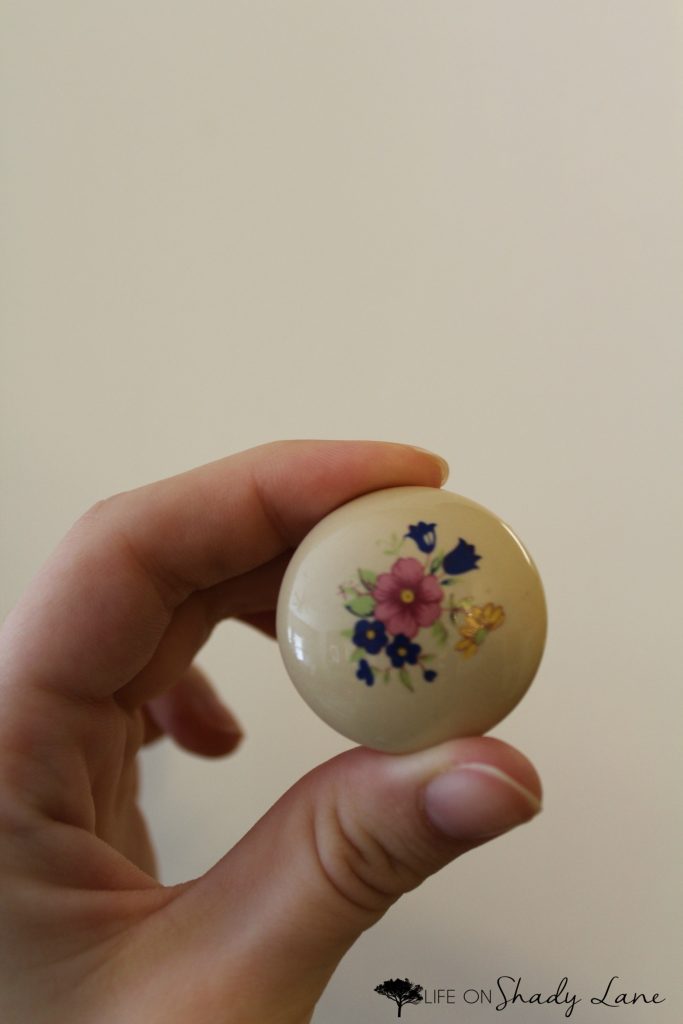 Here's the end result. The lower cabinets are still not finished, because I just haven't found the time to do them, but I will post pictures when I'm done!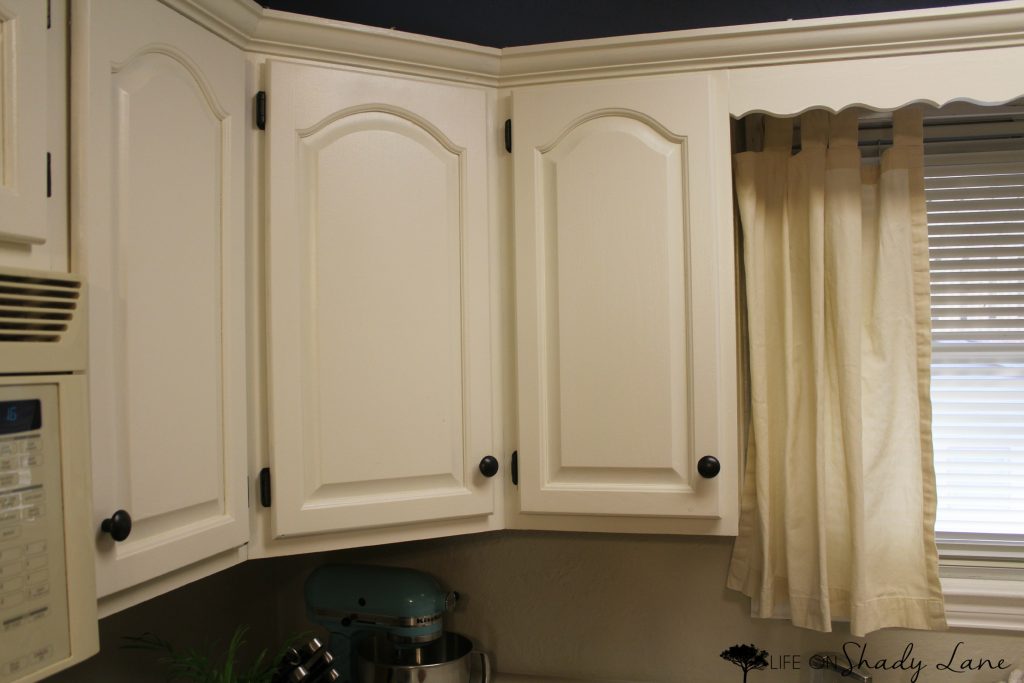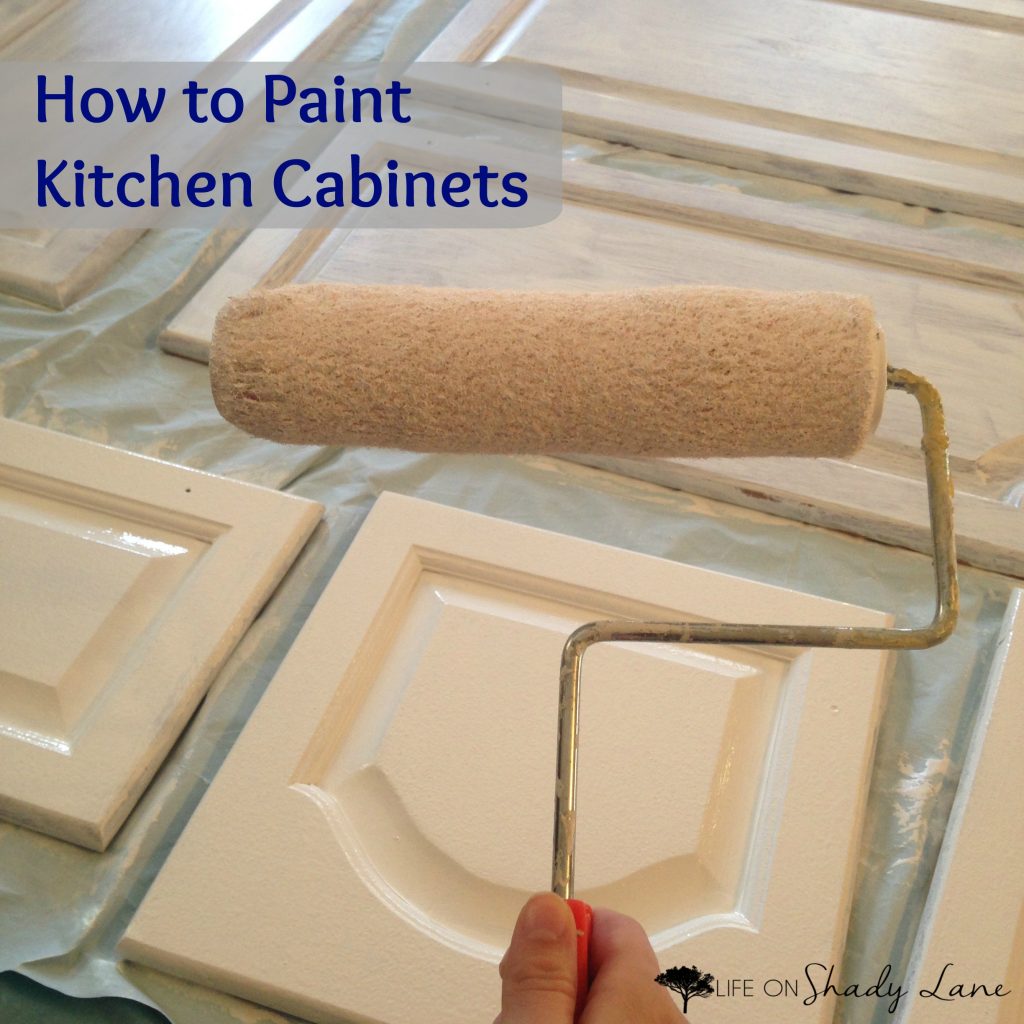 ————–
I hope you'll check out some of my other posts while you're here, too!
See my DIY projects and inspiration [here]
Check out a home tour [here] 
Check out some fashion posts [here]