My Favorite Nail Polish Colors for Fall + a few of my favorite nail care items!
I have a slight nail polish obsession. Admitting it is the first step, right? ;) But as I've gotten older, I have started to pare down my huge collection and I have found myself drawn to similar colors over and over.
————–
I hope you'll check out some of my other posts while you're here, too!
See my DIY projects and inspiration [here]
Check out a tour of our last home [here] and a tour of our new (current!) home [here]
Check out some fashion posts [here]
I'm a big fan of nail polish that falls into the neutral category – light pinks, grayish purples, mauves, etc. What I gravitate toward in the Fall is no different…I just lean toward colors that are slightly darker. On the rare occasion I go with a red, I typically find myself using it during the warmer Summer months.
I pulled together my favorite nail polish colors for Fall (five of them, to be exact!) to share with you guys today, as well as a couple of my favorite nail care items. I've linked to everything at the bottom of the post, in case you want to shop!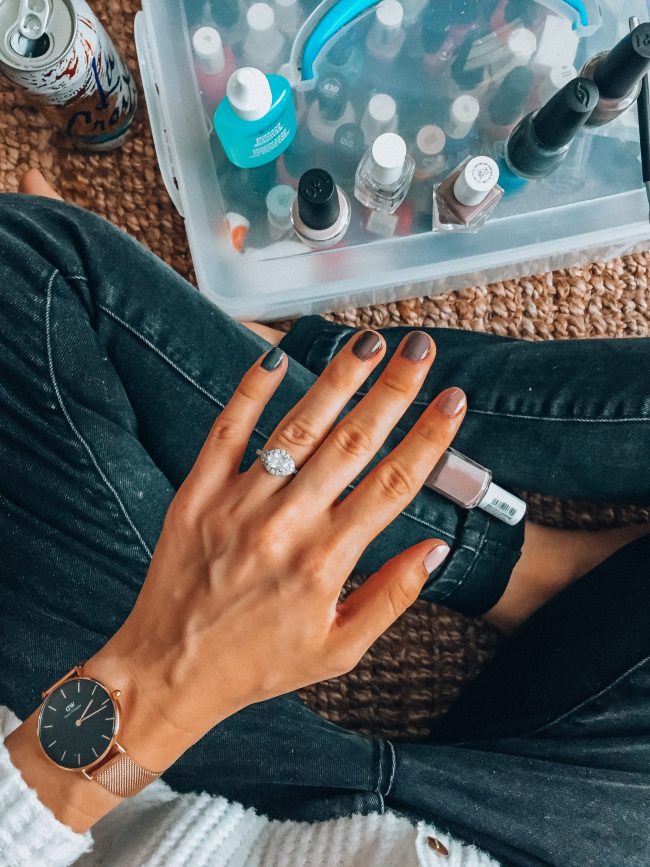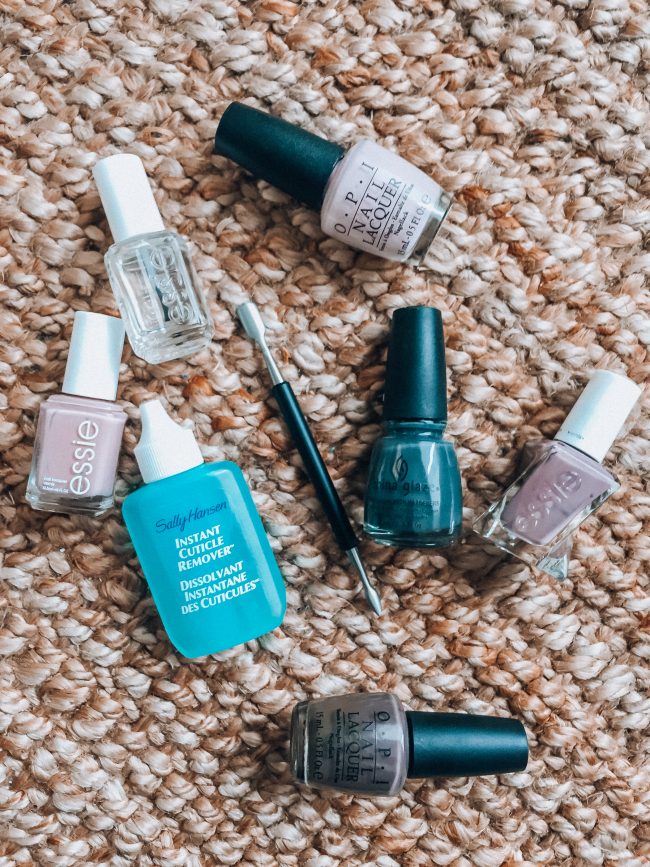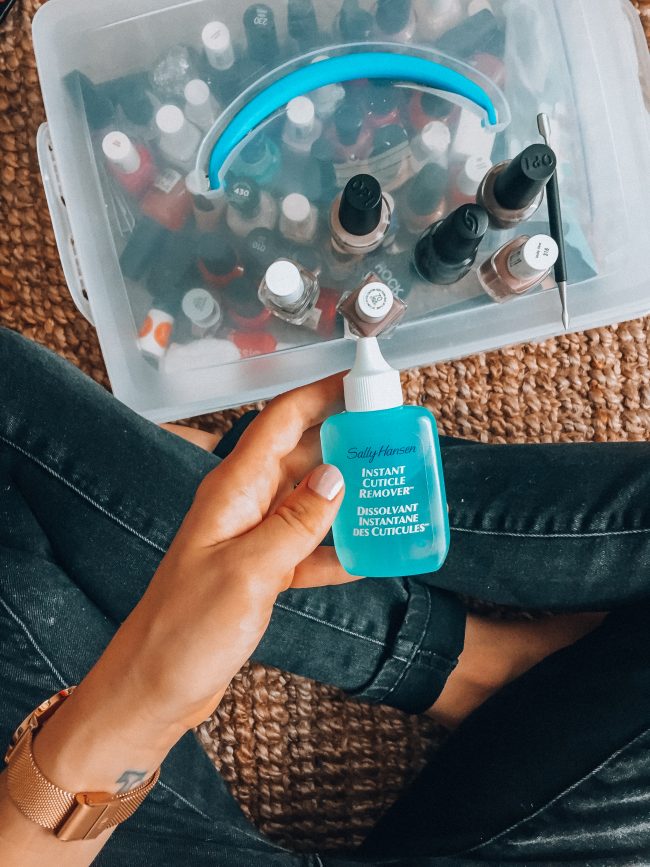 This cuticle remover works so well – it's the one I always go back to! And I really love this stainless steel cuticle pusher.
I've labeled each color to make it easy!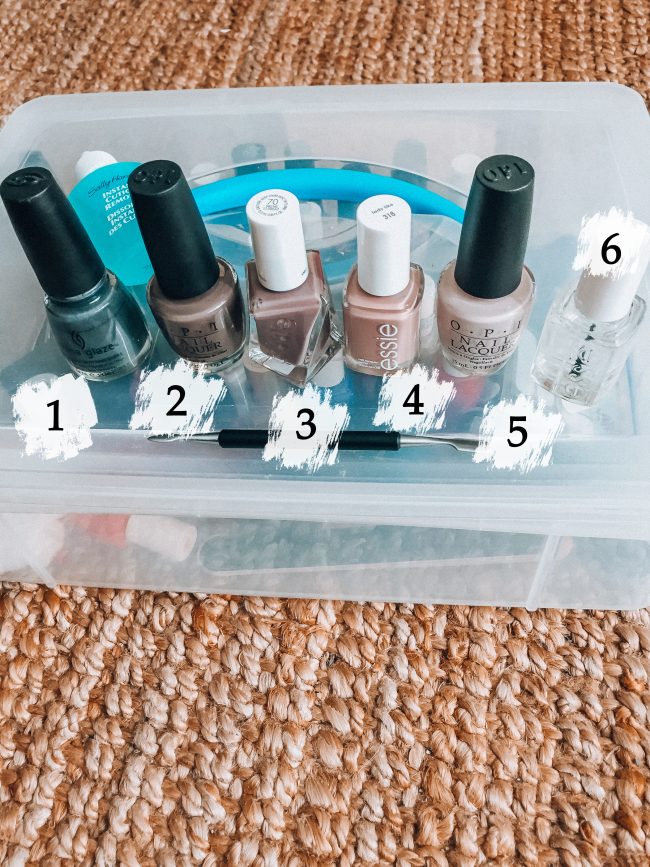 1. Concrete Catwalk | 2. You Don't Know Jacques | 3. Take me to Thread | 4. Lady Like |  5. Don't Bossa Nova me Around | 6. Top Coat
Oh, and also, you can buy my nail polish storage container [here]!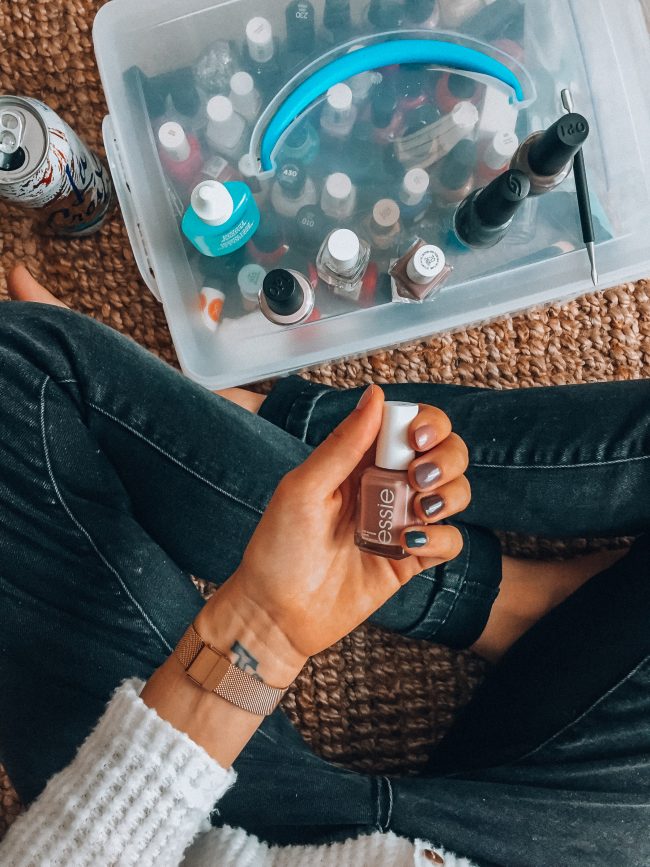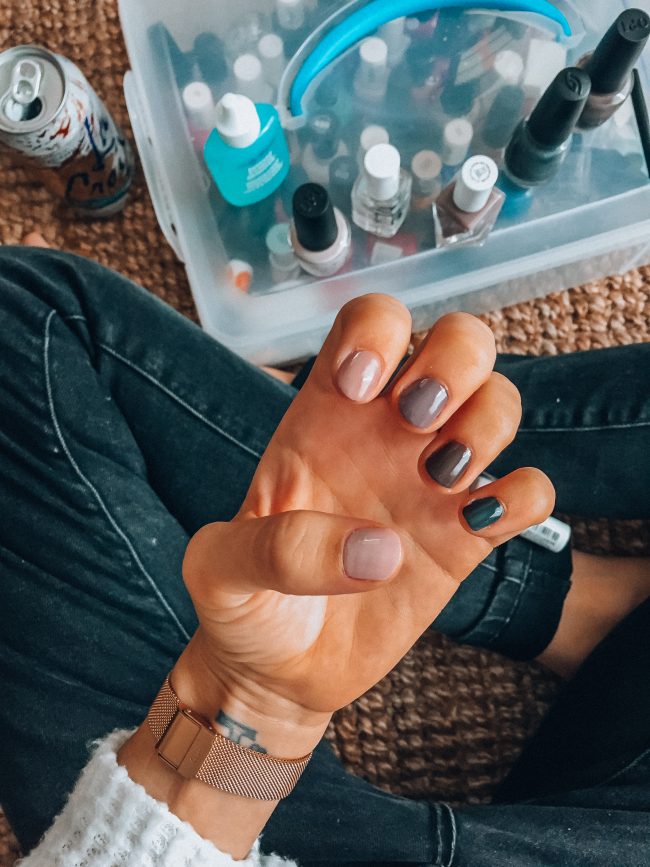 I went in order from darkest to lightest (starting on my pinky!) so you could see the difference in color – pinky nail is Concrete Catwalk, thumb is Don't Bossa Nova me Around.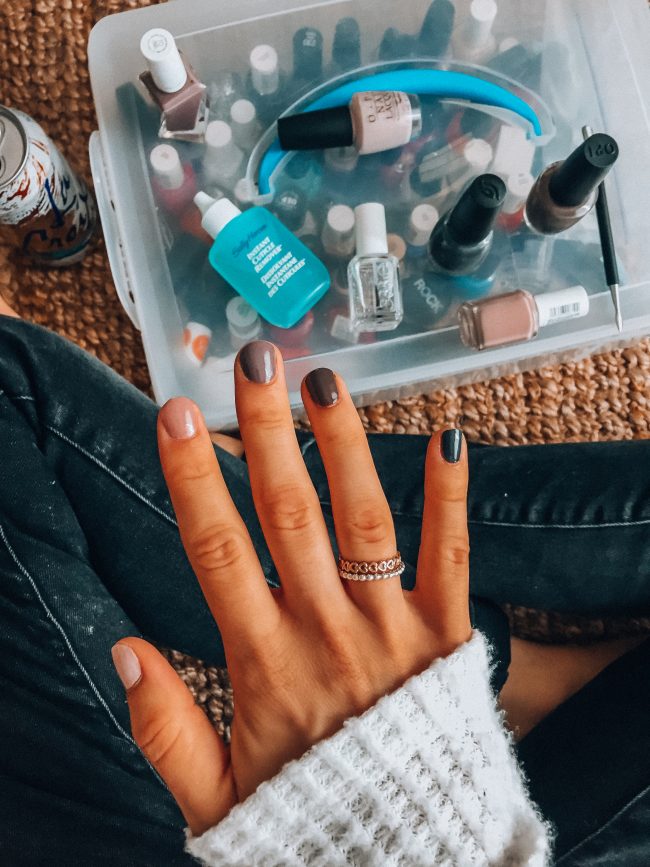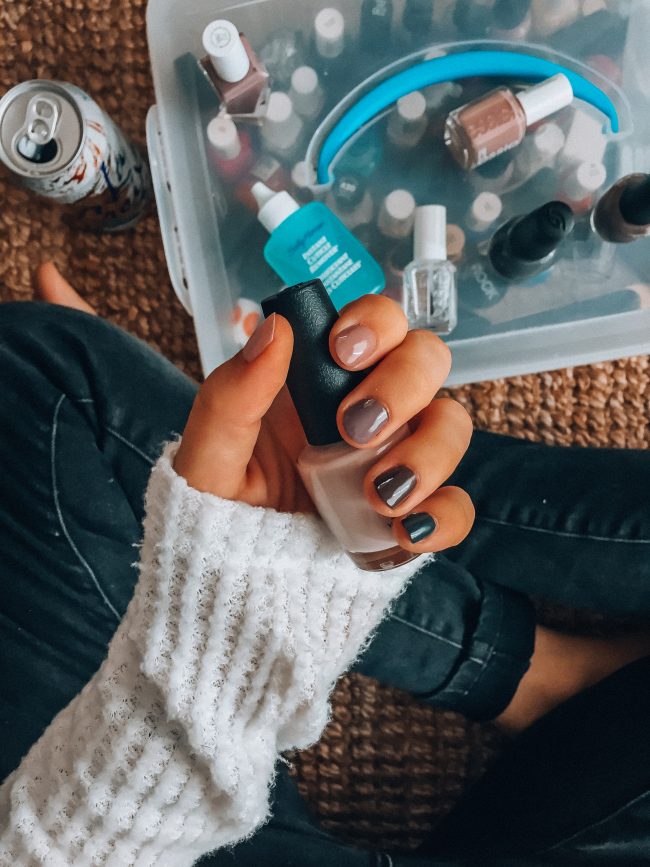 What are YOUR favorite nail polish colors for Fall!?

Want to Pin for Later?